Dashboard
The Dashboard page is available to administrative roles(Owners, Admins and partially Managers). It gives a general insight into the users' activity levels, hours worked and the apps & websites used. You can view Dashboard insights by People, by Group, and by Apps & Websites.
Step 1
Open the Dashboard tab.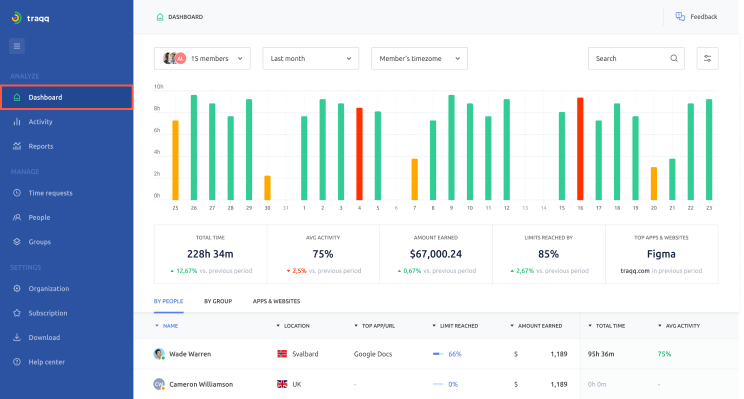 Step 2
Select the members for the dashboard view by clicking on the Members' menu and selecting the users you'd like to see data for.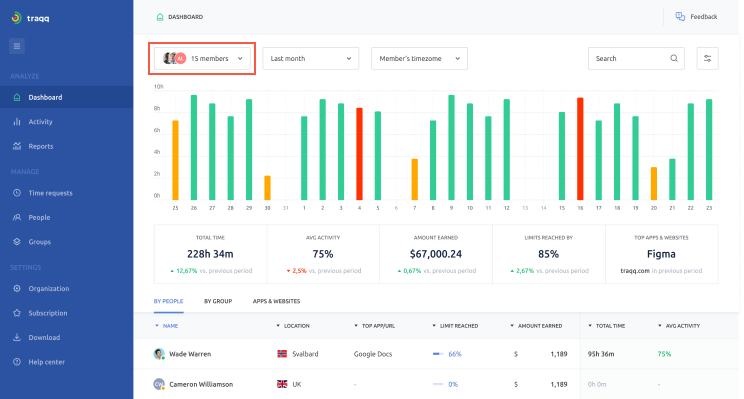 Step 3
You may change the time period for the displayed data. Click on 'Today' to get a drop-down list and select the time period you'd like to see the data for.
Step 4
By going to the Apps & Websites tab, you can view the most used Apps & Websites by your organization.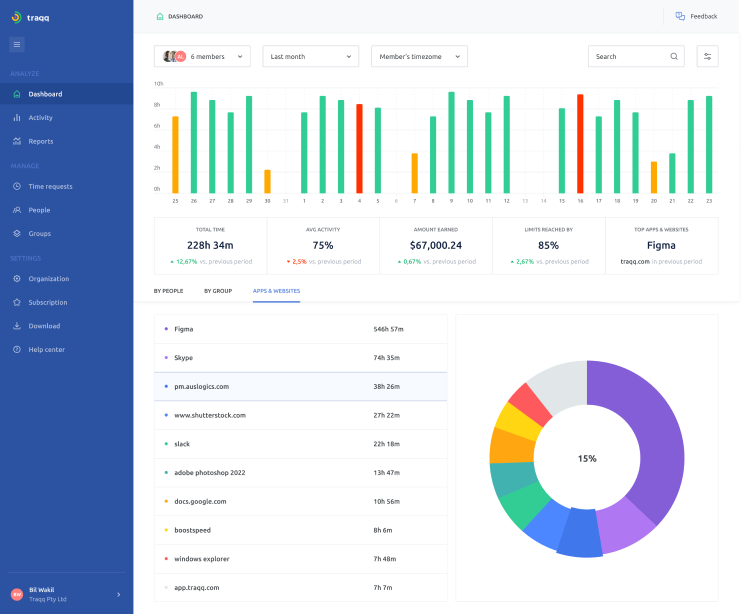 To view more detailed reports, go to the Reports page.