Apps and Websites Usage
Users can check what they, or their teams, spend their time on on the Apps & Websites page. Note that regular Users may only see their own data, while Admins and Owners may view data on everyone in the company, and Managers may view data for Users in their group.
Step 1
Click on the Apps & Websites tab on the Activity page to see the time spent on your top 10 different apps and websites.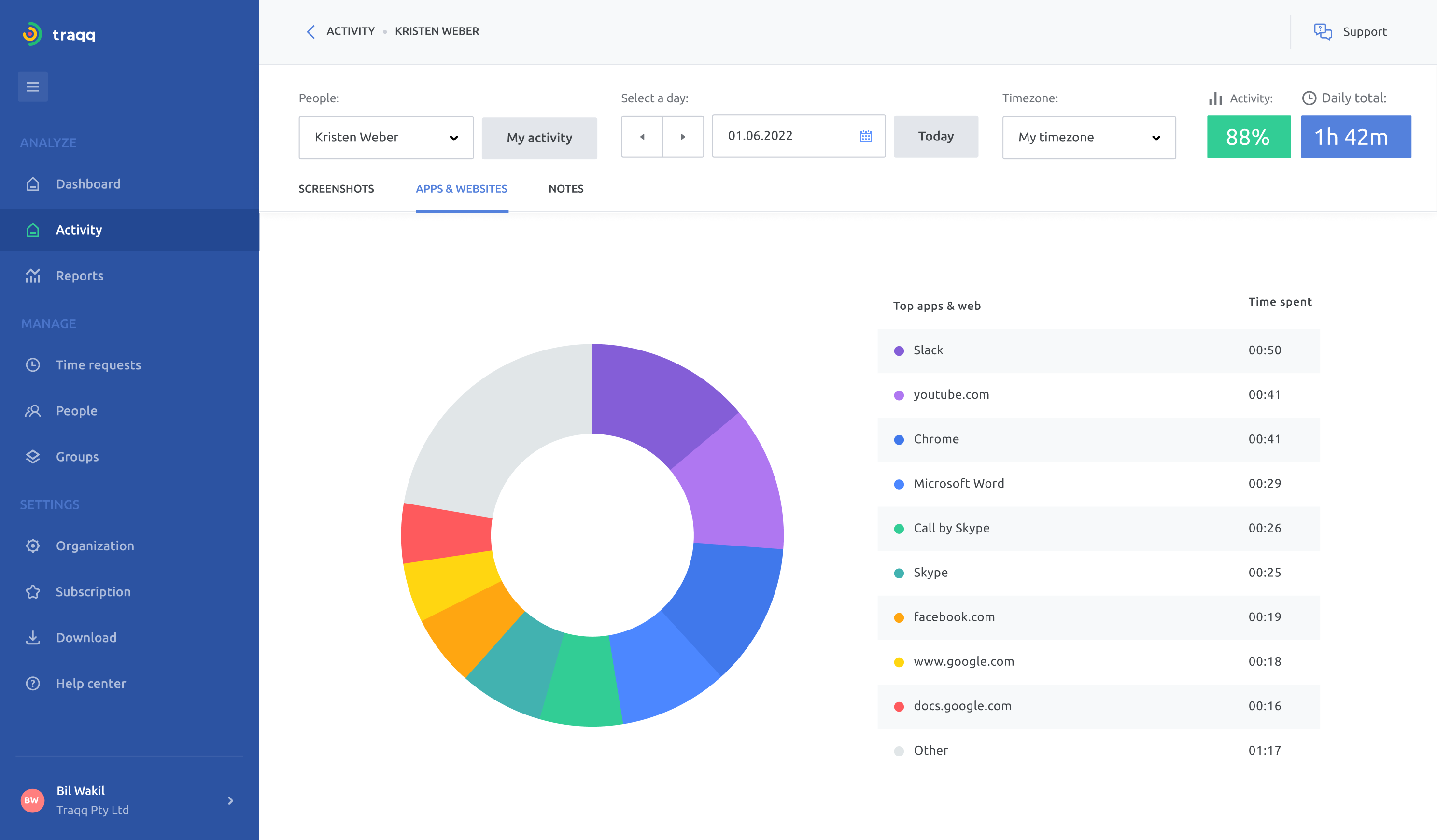 Step 2
If you have the rights, look for the user whose activity you want to review in the drop-down menu under 'People'.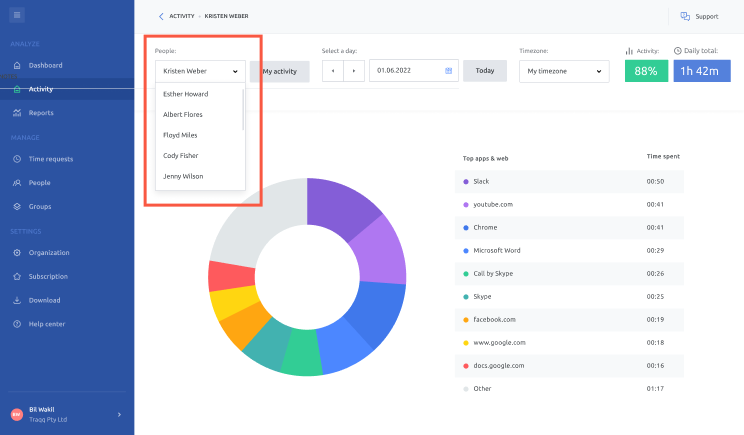 Step 3
Click on the calendar icon to select the dates you want to see Apps & Websites stats for.