Time Limits
Step 1
Go to the People's tab and select the edit button of the designated user.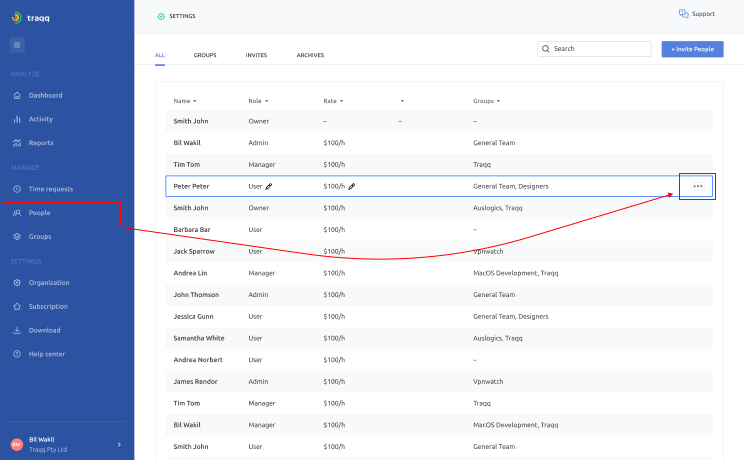 Step 2
Go to the limits tab, and enable individual limits.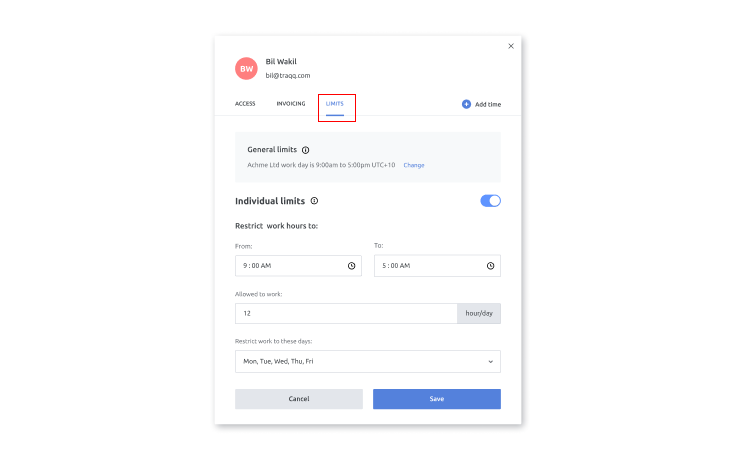 You can select the limits based on selected days, hours, and the preferred timezone format. If the user exceeds the limits, the overtime will be sent as a Time Approval request to become billable.