Downloading the Traqq desktop app
To track your time and activity, you will need to download and install the official Traqq application.
Step 1
Go to the Downloads tab.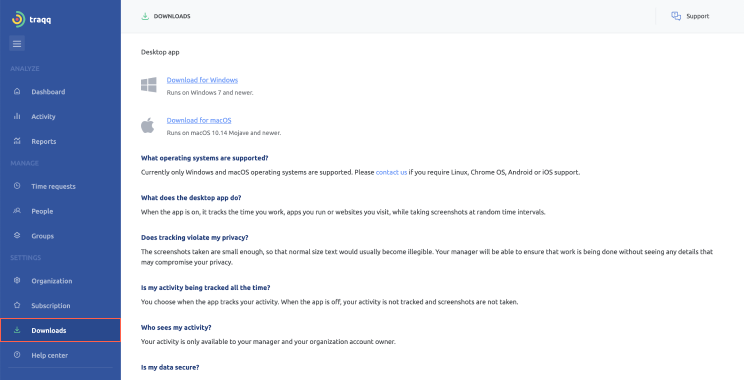 Step 2
Choose your operating system.

Note: Traqq currently runs on Windows 7 and newer, and on macOS 10.14 Mojave and newer.