Filtering reports
Step 1
Select your desired report period via the calendar tool.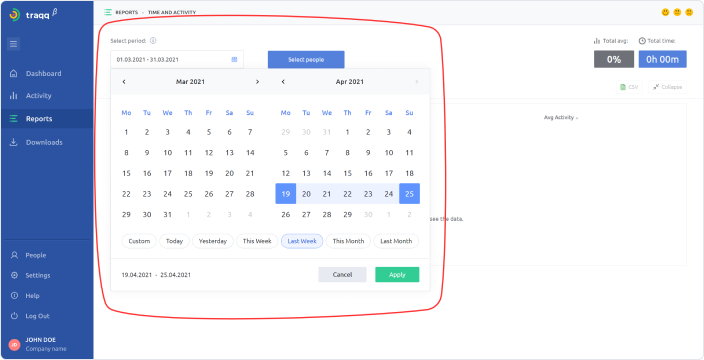 Step 2
Click on the 'Select people' button to add users.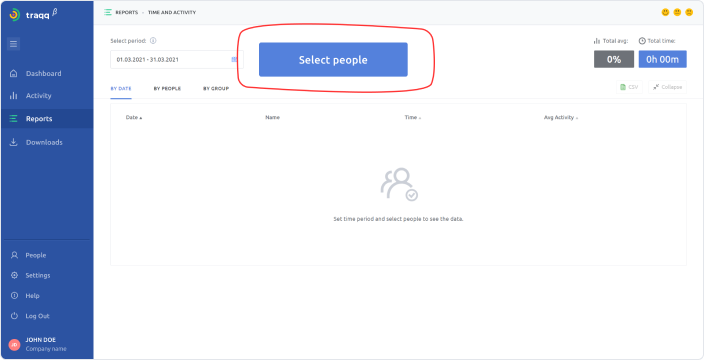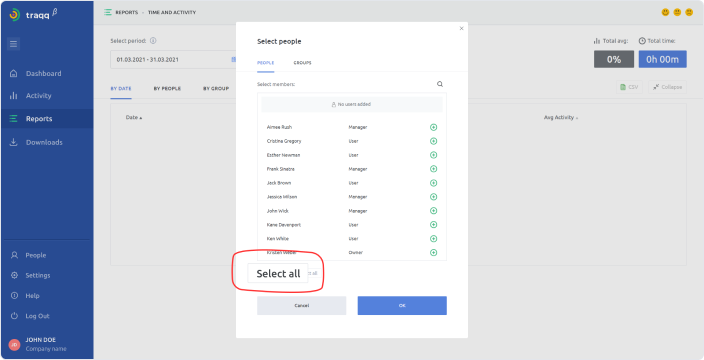 To generate a report on specific users, click the green '+' sign to add them. To remove users, click the red 'x' sign.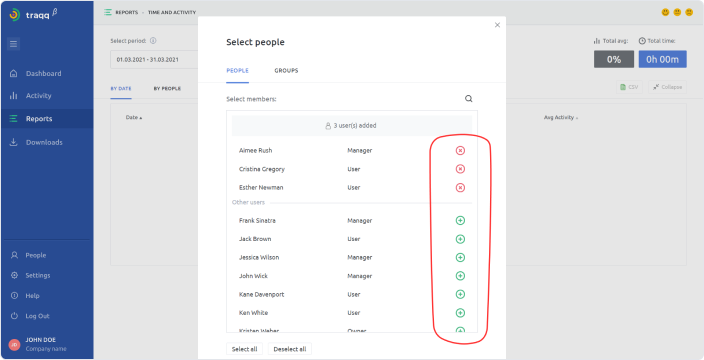 Step 3
Go to the 'Groups' tab to generate reports on specific groups.