Joining an Organization
Step 1
Find the invitation email in your mailbox.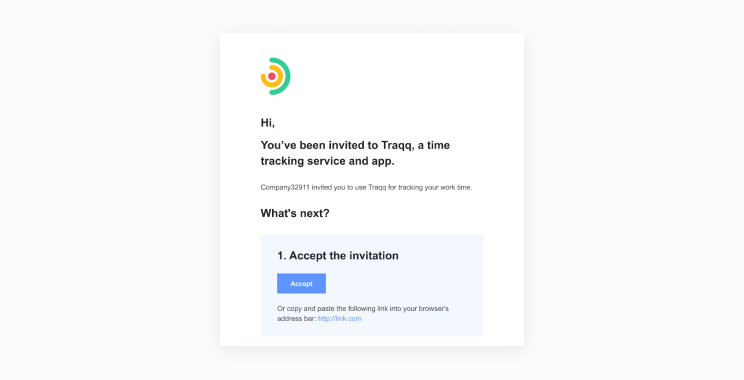 Step 2
Accept the invitation and proceed with entering your name and password.
If you have not received your invitation or are not able to access your invitation you can follow the steps below to request an invitation from your admins.


Step 1
Go to Traqq's sign-up page and write your email.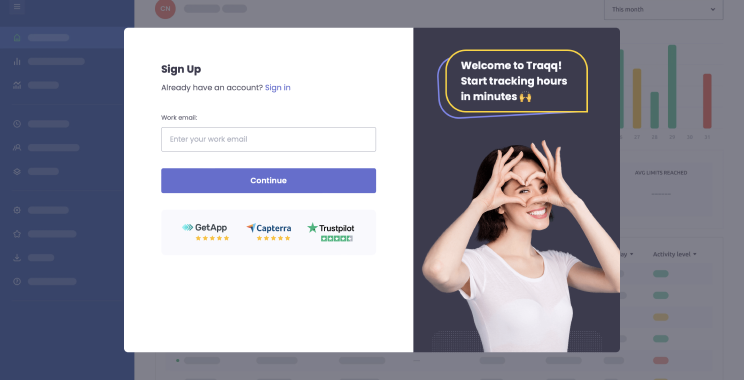 Step 2
Select 'I'm a team member'.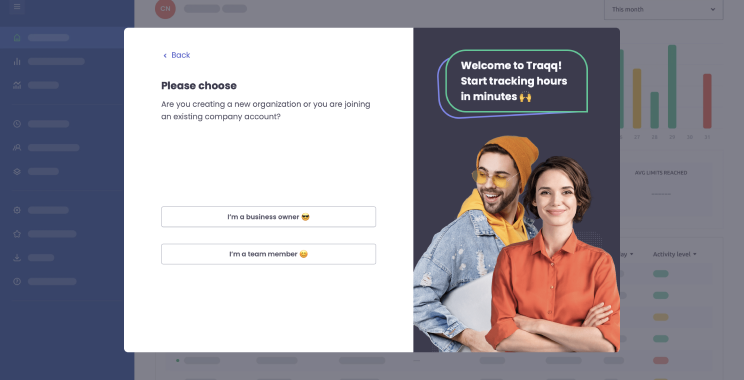 Step 3
Write your admin's email to notify them with a request for an invitation.