According to the U.S. Census Bureau 2016 data, there were about 11 million stay-at-home parents. Of course, with social distancing regulations implemented around the country, that figure has become significantly higher. However, as quarantine rules relax in various cities, a lot of parents have no choice but to go back to their offices. With the various benefits that remote work provides, many people are seriously considering a career change.
There are plenty of reasons why any mom or dad would want to start a career while still keeping a hands-on approach to raising their children. The idea of managing a household while earning money is achievable. What's more, with remote work becoming popular, there are plenty of opportunities available to parents. For one, you can become a work-from-home bookkeeper.
You might ask, "Can bookkeepers work from home?" Well, this article will answer your question. What's more, it will show why this remote work can be a lucrative opportunity even to those who do not have experience in the area.
What Are Entry-Level Bookkeeping Jobs (Remote)?
Is bookkeeping a good job? Before we answer this question, we need to define what the work entails. A stay-at-home bookkeeper is responsible for keeping the financial records of a business in excellent shape. They keep track of transaction documents while ensuring that a company is ready and prepared once tax season arrives.
Most bookkeeping work-from-home jobs involve tracking and reporting only. The work includes recording transactions and generating monthly reports out of the data. In a way, expert bookkeepers are analysts who interpret the impact of financial transactions on business operations. Seasoned bookkeepers can even guide entrepreneurs on how to use the consolidated data to help their company become more lean, successful, and profitable.
Why Become an At-Home Bookkeeper?
These days, it has become easy and convenient to track and process financial transactions and records online. Everything can be done over the Internet—from transferring funds to receiving and sending receipts. As such, bookkeeping remains to be among the best jobs for remote work.
It is true that keeping track of a business's financials can be complicated. Despite that, technology has made it possible for bookkeepers to work anywhere they want. Here are some of the reasons why being an at-home bookkeeper can be ideal for you:
It's Easy to Learn Bookkeeping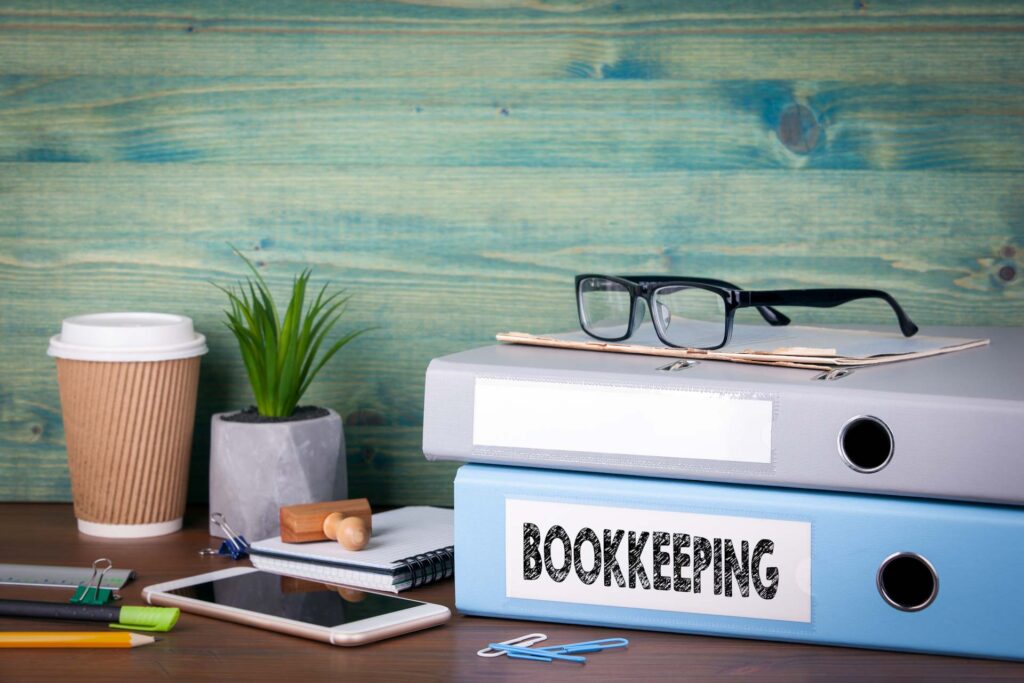 The thought of doing math and handling numbers may deter you from trying part-time bookkeeping from home. However, the truth is, it is a skill that anyone can learn. Of course, the process is a lot easier for those who are organized and detail-oriented. You will also be in advantage if you have some background in administrative work.
Bookkeeper jobs are often available for both seasoned and inexperienced workers. If you don't have knowledge of bookkeeping, there are available resources online that will help you get started. What's more, you don't need an accounting degree to get a job in this field. And if you have a background in accountancy, getting started as a working-from-home bookkeeper will be even easier for you.
There Are Plenty of At-Home Bookkeeper Jobs Online
Every month, new businesses open up. In some cases, entrepreneurs have no idea how to manage their finances. These days, more company owners are open to hiring talent from the online marketplace. So, it is easy for you to discover job postings that specifically require remote bookkeepers. What's more, since you're a virtual worker, you are not limited geographically. You can work with employers from other parts of the world.
You have the option to work with local businesses too. Just because you're an at-home bookkeeper, it doesn't necessarily mean that your customers have to be thousands of miles away from you. The great thing about this job is your skills translate no matter how close or far you are to your clients. There are plenty of tools that will help you work remotely, including time trackers like Traqq. You can easily collaborate with your customers and create invoices with the right apps.
You Can Choose Your Work Hours
Stay-at-home parents use various strategies to manage their time demands. They are great at adjusting and pivoting as they need to juggle work and raising kids. One of the reasons why remote bookkeeping is ideal for them is because the job lets them control their schedule. If you're a parent, you understand that a regular workday can have emergencies and unexpected incidents. Well, as a work-from-home bookkeeper, you don't have to call in sick or miss work in such scenarios. Once you've settled everything, you can work later that day.
Most bookkeeping jobs allow flexible work hours. You don't have to be confined within set hours, and customers mostly do not require you to be online during business hours. Usually, they only contact bookkeepers when they need to. So, you can still maintain a healthy work-life balance even when you're bookkeeping at home. However, you need to put some extra effort into juggling life and work. Keep in mind that you need to record your client's financial transactions diligently. So, even if you're working flexible hours, you still need to have a rigid time management system.
You Can Bring Work Anywhere
A lot of companies give employees the option to work remotely because it also has benefits for business operations. The setup promotes worker satisfaction, which consequently lowers the attrition rate. What's more, with employees working from their homes, employers can enjoy lower overhead costs. So, as a remote bookkeeper, you will be allowed to work anywhere you want as long as you deliver your work on time.
If your kids are still young, you can keep your bookkeeping job while taking care of the children at home. The setup is beneficial for parents who want a hands-on approach in raising their kids. Now, if your kids are at school, you can always visit a café or a co-working space while waiting for your children to finish school. Remote bookkeeping gives you the freedom to bring your work anywhere you go. You can even go on a cross-country trip without having to quit your job!
You Can Dictate Your Rate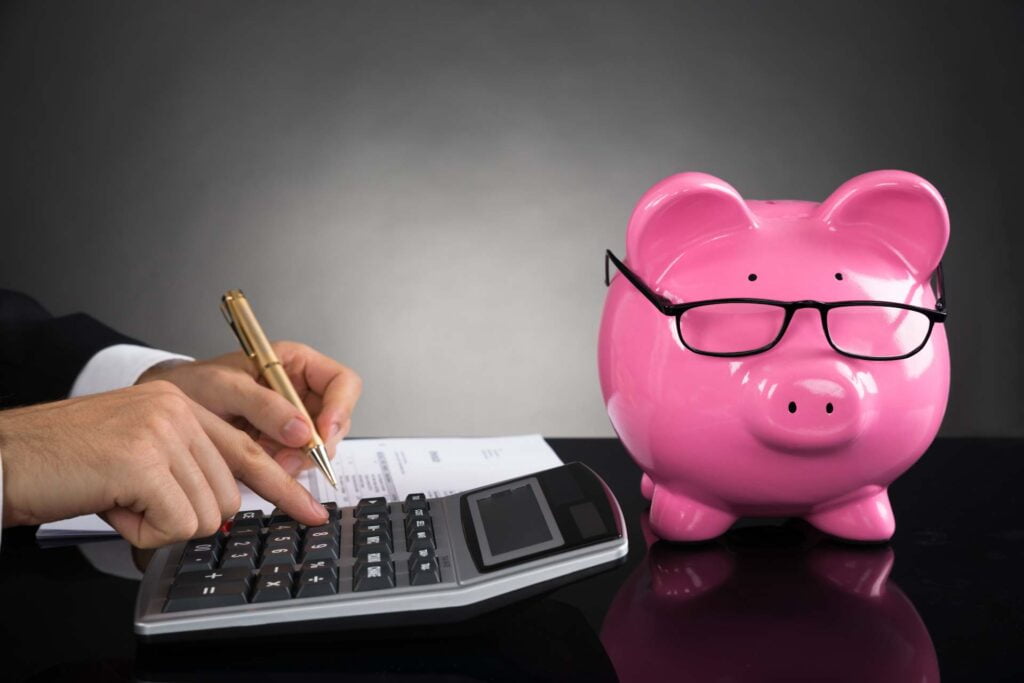 According to the consolidated report featured on CostHelper, a freelance bookkeeper can earn around $20 to $50 per hour, depending on the complexity of the job. Now, if you are an experienced and trained bookkeeper, you can charge $30 to $40 an hour. You can even charge a minimum $100 to $150 monthly retainer fee if the business does not require a lot of work hours for bookkeeping.
As you can see, you have the option to work full-time for a single employer, or you can start your own business and work for multiple clients. As a freelancer, you have full control over how much you want to work and earn. You have the freedom to dictate your rates according to the value you put into your services.
How Do I Start My Own Bookkeeping Job from Home?
At this point, you're probably asking that question. Well, the first thing you need to do is research the requirements for the role. While you don't need an accounting degree to get started, your practice may need to be bonded or insured. After all, some clients prefer these credentials because the freelancer will handle their finances. However, in general, here's what you'll need to get started:
1. Prepare Your Tools
Of course, you'll need a computer and a reliable network connection. Some clients may cover your subscription plan to accounting software. However, you'll have an edge if you already use one before even finding customers online. Some of the popular bookkeeping tools include Excel, QuickBooks, Xero, Bill.com, and Sage.
You'll also need a tool for tracking your work hours. To make the entire process easier, we suggest using Traqq. All you need to do is click Start and the app will start logging time. On the dashboard, you can generate a report on the amount of time you've worked. You can even export the data as a CSV or PDF file for easier invoice processing.
2. Have a Website
Since you'll need to advertise your bookkeeping business, you must have a website. This can help you spread the word, especially if you plan with various clients on a consulting basis. Don't forget to include your bookkeeping experience when writing the content for your website. You should also list your areas of expertise and services, as well as client testimonials.
3. Network and Advertise
You also need to market your business to ensure that many people know about the bookkeeping service you offer. You can print a business card or reach out to your LinkedIn contacts. You can also market your bookkeeping services via the following channels:
Cold calls
Social media
In-person marketing
Lead generation
Blog posts
Email marketing
PR opportunities
Guest blog posts
Public speaking
Print advertising
Facebook groups
Forums
Email prospects
If you've got your site up and running, you must set a target for how many prospective clients you'll reach each day. In general, about five to ten is good enough. However, you can work at your own pace while building your customer base.
4. Keep Learning
No matter what industry you're in, it's always a good idea to invest in professional development. There are plenty of online courses, conferences, forums, and events that will provide you with the latest information about the market. You can even use these channels to meet people who can connect you with potential clients.
Conclusion
There are freelancing jobs that require you to have a good level of experience in the field. However, most entry-level remote bookkeeping jobs do not require applicants to have a degree or a certificate. You can easily find online resources that will help you get started. You can learn proper record keeping, accounting principles, and the admin tasks you need to perform to ensure that a business is ready come tax season.