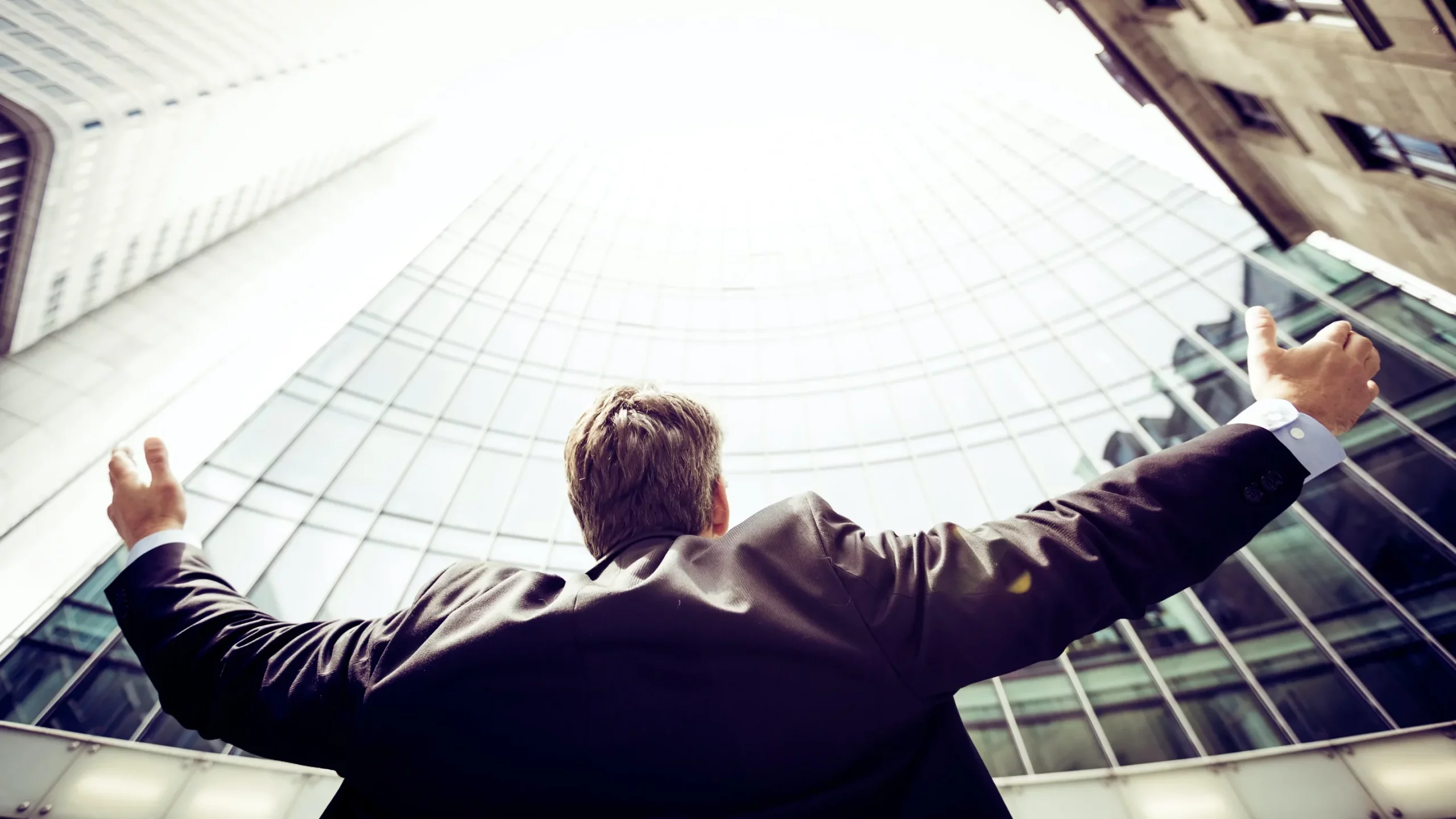 As a manager, your employees rely on you to create a better work culture and motivate them. However, being a great leader requires more than just managing tasks effectively. Professional development goals are essential for managers themselves.
Setting and achieving career development goals is crucial for your success as a manager and impacts the entire organization. You spend a significant amount of time helping your teams and employees reach their objectives.
Unfortunately, many managers forget that personal growth is key. It's important for business executives to reflect on their goals and take action to achieve them.
In this post, we will discuss some of the best professional development plan for managers. We'll show you how you can improve your skills and grow as an individual and leader by focusing on manager goals, professional development objectives, career development aspirations, and manager targets.
Goals to Set for Leveling Up Your Soft Skills
Any leader knows that their work is more of a people job than operations management. There can be a steep learning curve for many managers when it comes to communication. So, this year, make it a goal to improve the following soft skills:
Goal 1: Become an Effective Coach
"I absolutely believe that people, unless coached, never reach their maximum capabilities."
Robert Nardelli, former Chrysler chairman and CEO
Chances are, you're already conducting one-on-one sessions with your employees. However, the question is, "Is your coaching effective?" Often, managers waste valuable time by using one-on-one sessions for status updates. Moreover, they do not prepare questions to keep the discussions going. The awkward silences can be mitigated by preparing an excellent template for coaching and feedback.
Before the session, you should determine how often you will meet the employee. Moreover, come to the meeting equipped with excellent questions that will make the discussion topics actionable. Build the rhythm of the conversation and get your team member involved. Don't forget to make them accountable for every item you've discussed in the meeting.
Goal 2: Become an Effective Listener
Another quality of a great leader is insatiable curiosity. When you condition yourself to be curious about your team members, you will gain insights on how to lead them better. You can achieve this by asking the right questions and becoming an active listener. Curiosity won't come to you naturally—you have to actively seek it.
As such, you must keep asking questions to uncover insights and explore topics deeply. Moreover, you should listen to what your employees have to say. Remember that genuinely listening to your workers means that you will give them your undivided attention.
Asking good questions also involves strong active listening skills. It's not enough that you just hear what your employees are telling you. It's also critical that you understand the context. To this end, you must practice reflection, which is the highest level of active listening.
Produce reflective responses, repeating in your own words what your employee told you. This way, you can check whether you've actually understood what you've been told. They can clarify any vague points or move on to the next topic. This way, you can confidently know that you actively listened to your employee.
The more proficient you are in active listening, the more you'll learn from your team. Consequently, you'll be able to spot problems at their early stage and set proper manager goals. Moreover, you will learn how to equip your team for success.
Aside from that, by becoming an effective listener, you're also promoting a positive work culture. For instance, an Austrian study revealed a leader's listening skills influence a healthy corporate environment.
Goal 3: Get Team Buy-In
"If you want something to happen, you have to make people able and you have to make them want to."
– Dr. Steve Kerr, Former Chief Learning Officer of General Electric and Goldman Sachs
As a manager, you cannot introduce a change to your organization unless you get team buy-in. After all, you can only get things done when your people believe in you and follow you. Even so, this doesn't happen just because you are the boss – you must know how to get buy-in from them.
Often, managers make the mistake of making decisions on their own and then announcing them to the entire team. They fail to ask for their employees' suggestions and opinions. When you choose this path, you're making people feel like they don't have a say in things. Aside from that, you wouldn't know their opinion about the decisions you make.
Before setting things in stone, you must identify potential issues and concerns. This way, you can anticipate objections and implement directives without intimidating employees. Moreover, by getting team members involved, you will discover areas for improvement. Who knows, you may even spot potential leaders along the process.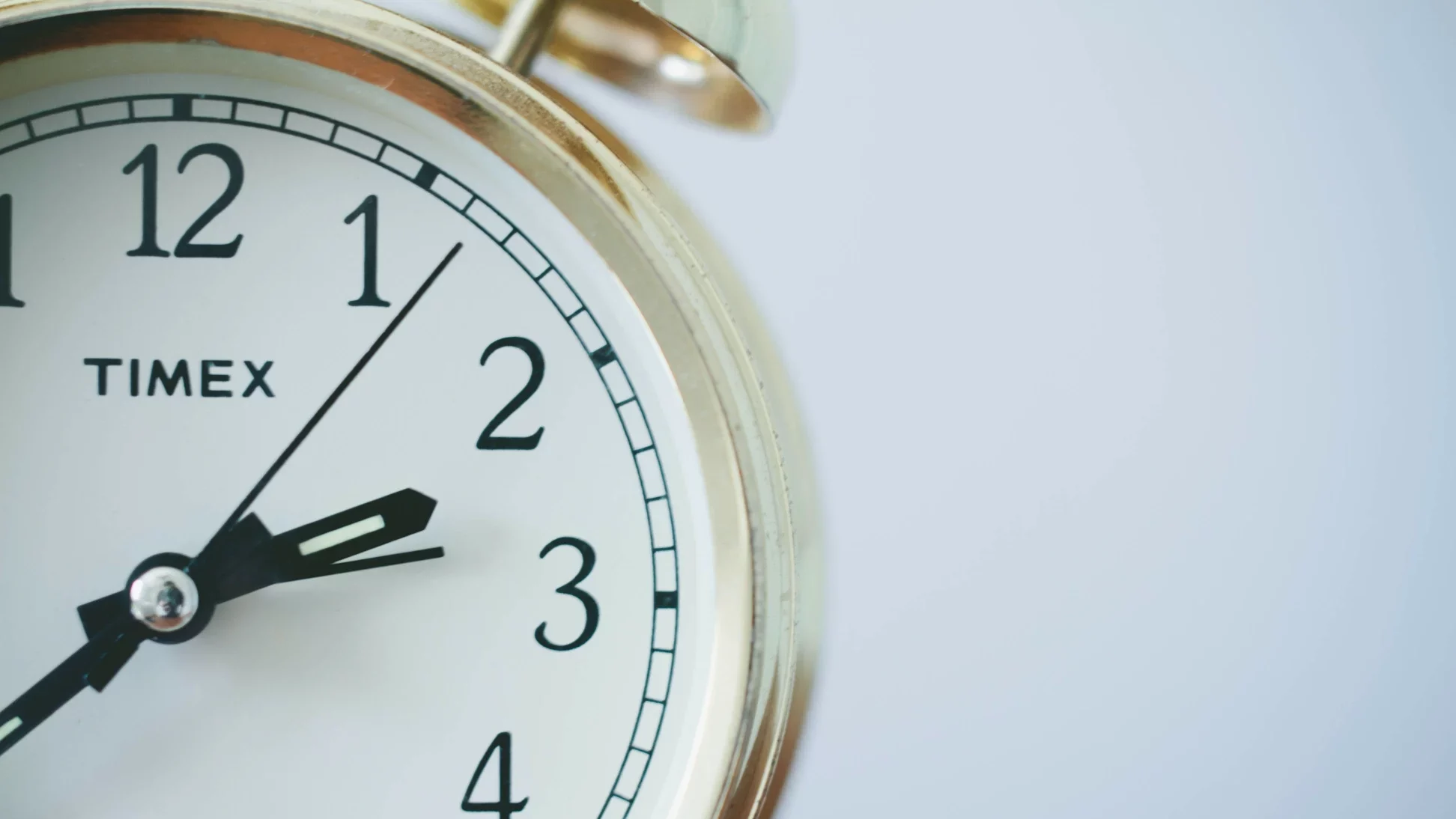 It is up to managers to develop productivity measures that will increase their teams' efficiency. As a leader, you may find it challenging to prioritize tasks, especially when you have so much on your plate. You must decide what tasks need to be completed first. However, you cannot do everything on your own. You must discover what your team can achieve collectively. Moreover, you must learn how you can keep them motivated in the long term. To this end, you can set the following goals:
Goal 4: Develop the Multiplier's Mindset
Another common mistake that managers make is focusing on their own productivity. In reality, when leaders address hindrances affecting the entire team, they are multiplying their output. Let's say a problem affects more than one team member. If you spend time resolving that issue, you are positively impacting the productivity of several people. Also known as the multiplier's mindset, this leadership method involves looking beyond your own abilities and focusing on helping others reach their true potential.
During coaching and feedback sessions, ask questions that will help you identify opportunities for improvement and growth. Instead of doing everything on your own, you can try unlocking every team member's strengths and utilizing them to reach your objectives.
Goal 5: Improve Your Mood and Outlook
You may think that your mood doesn't affect your leadership, but studies have proven otherwise. Research conducted by University of Colorado professor Dr. Stefanie Johnson revealed that a manager's emotions can shape the mood of those they are leading. In a separate study, researchers found that a transformational leader's positive outlook and behavior have a great impact on the performance of their team.
Indeed, if you look stressed all the time, your employees will pick up your negative energy. The same is true when you emanate positive emotions like eagerness, excitement, and passion. So, you should make it one of your leadership goals to better take care of yourself.
Managers often put out fires, but it doesn't mean that you should fall into reactive management mode. No matter how chaotic the week is, give yourself room to sit back and rest. If you're worried about being counterproductive, you can use your break to reflect on the future of your team.
Pro Tip: If you're worried about overworking yourself, we recommend using a time tracker. In this area, Traqq works best. This free-to-download tool will monitor how you spend your time at work. It will also show you your activity levels. So, when you see that you've been productive for several hours, you won't feel guilty about taking a break. What's more, Traqq is easy to set up and run. This lightweight time tracker for Windows runs even when you're not connected to the Internet.
Goals for Developing a Growth Mindset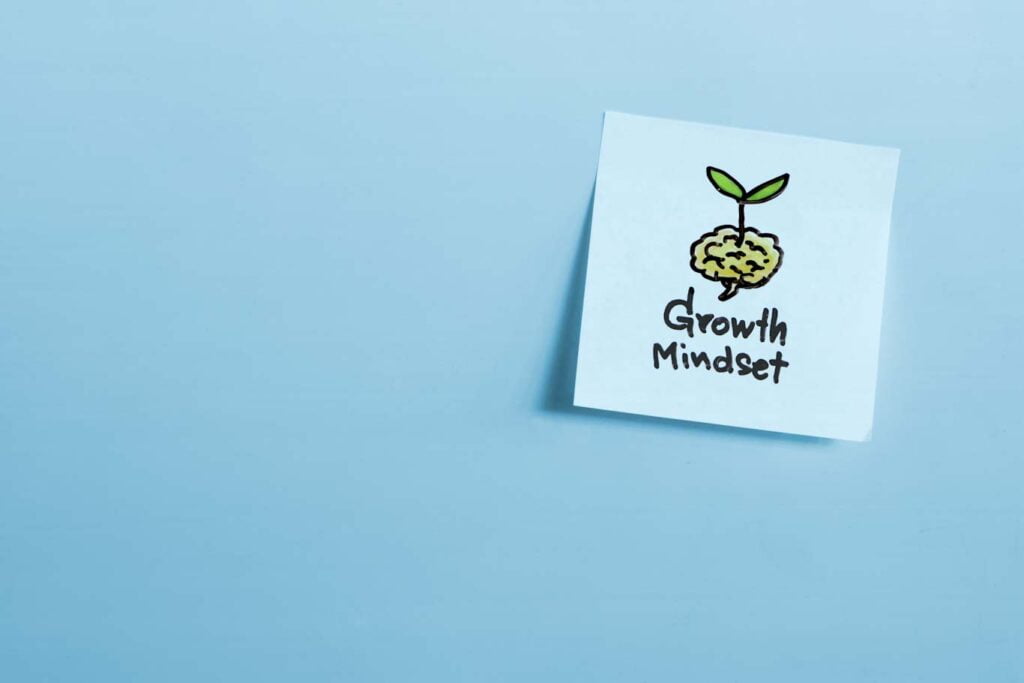 Wanting to improve is one thing, but believing that you can do it is a different ball game. This is the reason why, as a manager, you should develop a growth mindset. Your team will only be able to thrive if you trust that they can learn and master new skills. Stanford psychologist Carol Dweck explains the importance of believing that you can grow and improve:
Here are some of the development areas for managers who want to build a growth mindset:
Goal 6: Read Self-Improvement Books
Any manager knows that learning is a never-ending process. As such, develop a habit of regularly reading self-development books that relate to your professional development goals. If you want, you can even start a book club with your team. Doing this will give you and your employees the opportunity to step back from daily operations and reflect. Consequently, everyone—not only you—can find new approaches to the challenges your team is facing.
Goal 7: Identify Potential Leaders
"The single biggest way to impact an organization is to focus on leadership development. There is almost no limit to the potential of an organization that recruits good people, raises them up as leaders and continually develops them."
-John Maxwell, #1 New York Times bestselling author and leadership expert
If you're a forward-thinking leader, you must accept that you will eventually have a team too big to manage on your own. Before this even happens, you must start identifying potential leaders among your employees. Depending on how your company operates, you might want to consider promoting from within. Of course, there are risks involved, but the benefits still outweigh them. It's rewarding to promote key employees who already share the company's values and have clear career development goals.
The risks of internal promotion can at least be prevented, if not mitigated. As a manager, you should avoid promoting based on how a person contributes to the team individually. Moreover, you should regularly conduct one-on-one meetings with potential leaders. Of course, even before the new manager takes the position, they should undergo leadership training.
What Does it Mean for Managers to Have a Professional Goal?
No matter what your role in the company is, it is your responsibility to aim for growth. Your professional development goals can be directed by company management. However, you can still initiate these objectives.
When coming up with a target, you need to be specific. Even so, you can still aim for general goals such as demonstrating certain behaviors or skills on the job. Usually, these objectives are established and discussed during quarterly or yearly performance evaluations.
Coming Up with a Professional Development Plan
Usually, the human resource department helps managers come up with a professional development plan. The collaboration allows them to create a set of goals that are not only feasible but also specific to the person.
By getting the input of other people, you can identify potential areas for improvement. Even if you consider yourself successful enough, there are still plenty of ways you can expand your responsibilities. So, be ready to outline specific areas you believe you can contribute to the organization.
There are several techniques that you can use to reach your professional development goals. Aside from identifying what you want to achieve, you should determine the actions you'll take. These can include a mentorship program, formal training, or a special project.
How to Create a Professional Development Plan
Step 1: Perform a Self-Assessment
Assess your skills, interests, personality, and values.
Step 2: Evaluate Your Current Performance
Determine your skill level based on your self-assessment, performance observation, and work record.
Step 3: Identify Your Organization's Goals
Apply your needs and interests to address the objectives of your company.
Step 4: Set Your Professional Development Goals
Choose the actionable, professional development goals that will align with your organization's objectives.
Step 5: Monitor Your Progress
Track and record your progress by using a performance log.
What Are the Benefits of Creating Professional Development Goals for Managers?
According to Wharton research, hiring externally can cost 18 to 20 percent more than promoting from within. Indeed, companies should invest in assisting their employees with their professional development goals. It's simply a practical and win-win choice. Here are the other benefits that managers can enjoy from creating professional development goals:
Have a Clear Vision for Your Future
You likely know what to do in the next year. However, do you have definite long-term goals? Do you know where you want to be five or ten years from now? Well, by establishing your professional development goals, you're also able to identify what you want to achieve for the future.
Set Yourself for Success
Setting goals has been scientifically proven to restructure brain cells, conditioning them for success. An article published on Behavioral and Cognitive Neuroscience Reviews explains how going after challenging objectives can transform your behavior and set yourself for success.
Your amygdala (center for emotions), determines how important your goal is to you. Your frontal lobe (center for problem-solving) identifies the details of what your objective entails. Consequently, they work together to keep you focused on what you want to achieve. Along the way, you're training your brain to avoid and ignore behaviors and situations that won't contribute to your goal.
Become a Better Employee
Your dedication to your work will reflect on how much you value your professional growth. Instead of showing up and doing the bare minimum, you should keep on going the extra mile. By setting professional development goals, you're also showing that you want to contribute to the growth of your organization.
Help Other People Grow
Managers who set professional development objectives always know how to set their priorities. When you think about your team while setting your goals, you're also setting your subordinates up to become more efficient leaders. Eventually, your team will grow in their roles and even exceed what the company expects from them.
In Conclusion
As a manager, you're not making decisions for yourself alone—you're also taking your employees with you. So, if your goal is to grow, you shouldn't forget about the people working with you. Hopefully, what we shared in this post will help you bring a positive transformation to your organization.