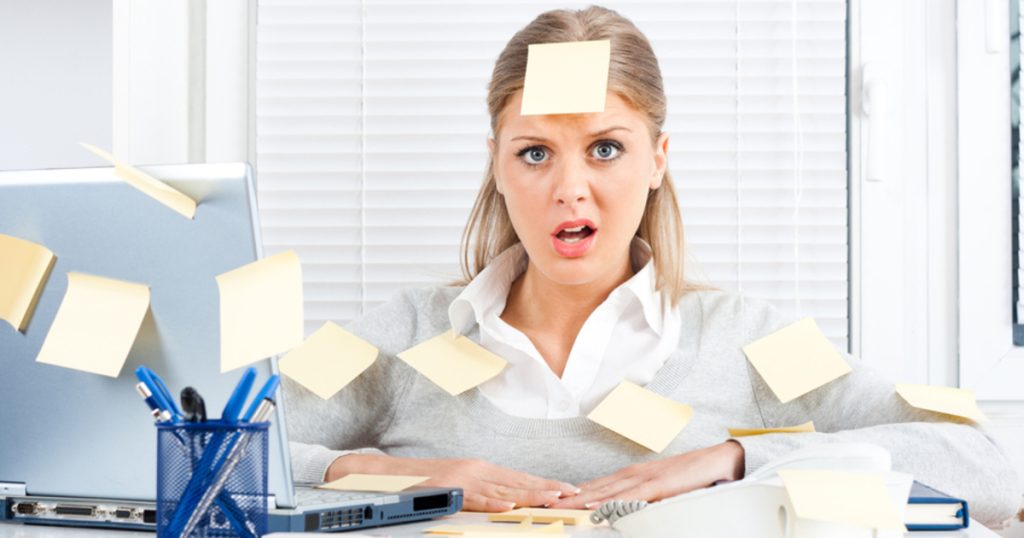 The type and number of tasks you complete daily, weekly, and monthly serve as a measure of your productivity. But cutting through the right amount of work can be a serious challenge. Sometimes, merely looking at what's on your plate breaks you down.
Other times, you could complete many tasks and still be far from achieving your goals. The secret is in how you organize your work and personal activities. Things will get easier if you view, arrange, and prioritize your tasks on a to-do list – and you probably already do. But the truth is, we need extra help to consistently build performance-boosting to-do lists. That's where to-do list apps come in clutch. These apps offer powerful features and functionalities that help us optimize and organize our days, weeks, and months.
In this article, we'll show you the best apps that can empower you to take charge of your tasks and increase your productivity.
What is a To-Do List?
It's a list containing personal and work tasks that you must complete. It can be compiled to cover a day, week, or even month. A to-do list app helps you to create, organize, and monitor your tasks digitally. They help you implement your to-do list ideas and different time management techniques. You can use these apps to create reminders, schedule calendar events, and track your productivity.
What Makes a Great To-Do List App?
You may already know how to make a to-do list, but you need more than that to increase your productivity. That's why to-do list apps are important.
But there are hundreds of to-do apps today, and some of them are best left alone. A to-do app has to fulfill basic functions to make it worth using. It should help you:
Add and organize tasks quickly and with ease.
Plan your workflow without stress on your part.
Prioritize your tasks and monitor their progress.
Edit tasks.
Create reminders to start a task and notify you about deadlines.
Sync your tasks across different platforms.
Those are the basic functions a good to-do app should have. Other features should be down to preference. Since the to-do app space is very competitive, you'll see a large variety to choose from, with each tool offering unique features.
What Are the Best To-Do List Apps in 2022?
We've compiled the best apps in 2022 and added details covering their features, pros and cons, and pricing.
Pro Tip
You should use a time tracking tool alongside your to-do list app to further track and boost your work performance. The time tracker will help you monitor how much time you spend on tasks so you can improve your scheduling.
Pros
Reliable cross-platform syncing
Superb and smooth interface
Offline use
Great features such as backups, recurrent tasks, collaboration, and productivity reports
Cons
Advanced and more useful features come with a price
Not so pocket friendly
This listicle will not be helpful if Todoist is anywhere but on top of the list. Indeed, there are reasons to look at other to-do list apps, such as pricing. That said, you should take a look at Todoist to determine if it's for you before moving on to others.
Whether you're managing work tasks or grocery shopping lists, Todoist has all the features you'll possibly need. It comes with helpful functionalities such as collaboration, custom views, and natural language input.
You can use Todoist on Android, iOS, iPad, Windows, Mac, and even Linux. It has extensions for Google Chrome and Firefox, with support for Microsoft Edge and Safari. What's more, you can add it to Gmail and Outlook.
Todoist Features
The to-do list solution is cloud-based, which means you can sync all your tasks and lists across multiple devices. Your offline changes on any app will automatically sync when the device is connected to the internet.
We can't cover every feature on Todoist due to their sheer number. But the more you use it, the more functions you'll discover.
Here are some of the things you can do with the app:
Use the Custom views feature to customize how your tasks appear on your home screen, from sorting and grouping according to category, to viewing according to priority or date.
Quick actions and natural language input allow you to use simple languages to create tasks. For example, you can create recurring tasks for Tuesdays by typing "Every Tuesday" alongside the task name. You can also use short forms like "ev" for every and "tom" for tomorrow to save time.
Leverage automatic data backups labeled with data and time stamps that can be downloaded anytime.
Use numerous integrations to different platforms such as Slack, Google and Outlook Calendars, Gmail, Trello, and Evernote, among others.
Use sections and subtasks to keep things further organized.
Pricing
The free plan only offers you 5 collaborations per task, 5 active projects, one week activity history, and three filters.
You get more with the $5-a-month ($4 when billed annually) Pro plan. The features include 300 active projects, 150 filters, unlimited activity history, auto backups and themes, and 25 collaborations per project.
Todoist Business for teams cost $8 a month but you can pay $6 if you're paying for the entire year.
2. Any.do
Pros
Easy-to-use interface
Decent pricing
Cross-platform syncing
Extensive integrations
Cons
The best features are on the pro version
Organization could be better
There are many things to like about Any.do if you want to organize your daily tasks or enforce a strict work schedule. It's a bonafide to-do list app sprinkled with helpful advanced features and integrations for teams and individuals.
The provision for teams helps multiple users to plan their tasks and collaborate efficiently. It sports different features that cross over to project management solutions. These functionalities are great for managing long-term projects and handling lots of users.
The personal plan helps you keep your life organized with its features centered on a list interface. There are reminders to alert you about your next item on the list and a calendar where you can create future appointments and events.
The program supports multiple platforms including Android, iPad, iPhone, Windows, Mac, and web browsers. There's even support for Apple Watch and Wear OS.
Any.do Features
From calendar and AI integrations to subtasking and priority highlights, there are many features that make this the go-to app for millions.
Use Smart Suggestion to complete the task name while you type, saving you time when creating tasks.
Use the task categorization feature to group tasks by type and even date.
Visualize your tasks by using photos and videos to add more context and details.
WhatsApp reminders right in your instant messaging app can alert you on important deadlines and tasks.
Use color tags to differentiate tasks and activities.
Set priorities, labels, filters, and due dates.
Modify tasks at any time.
Leverage location reminders for alerts in specific areas.
Sync tasks across devices to keep you up to date no matter which platform you're on.
Connect to multiple platforms including, Google Calendar, Gmail, WhatsApp, iCloud, calendar for iPhone, Siri, Google Assistant, and Zapier.
Pricing
The app's free package only allows you to use its reminders, tasks and lists, daily planner, calendar, and cross-platform syncing.
You have to go for the $3-a-month plan (billed annually) if you want to enjoy more advanced features such as WhatsApp reminders, recurring tasks, location reminders, and more integrations.
Teams have to pay $5 a month per user for collaborative features and admin tools.
3. Google Tasks
Pros
Completely free
Simple and smooth interface
Gmail integration facilitates simple management on desktops and easy task creation across devices
Sync tasks across iPhone, iPad, Android, and Desktop
Widget availability on iOS
Cons
Lacks integration with other third-party applications
Too basic for advanced users
Lacks collaboration features
Google Tasks is what you'd call a minimalist implementation of to-do lists. It equips you with tools and features that are just about enough to keep your private and work life organized. While it doesn't have all the advanced bells and whistles that come with paid-for to-do applications, it's perfect for many people.
You'll find Tasks to be reliable and useful, especially with its seamless integration in the Google ecosystem. You can easily connect it to Google Calendar and Gmail.
Google built the application for users who don't need advanced features like multiple third-party integrations, project management, or collaboration. The app is available for Desktop, Android, iPhone, and iPad.
Tasks Features
With barebones to-do list features, Google Tasks is one of the easiest to use. But it draws its power from its service integrations with Google workspace applications such as Calendar, Gmail, Docs, Chat, and Drive.
What you can do with Google Tasks:
Reorder tasks.
Hide tasks you don't want to see often.
Group and sort tasks according to category and due dates.
Leverage Tasks widgets in iOS.
Use subtasks to break down complex projects and tasks.
Enjoy excellent dark mode in the Android app.
Leverage notifications for wearables
Pricing
Google Tasks is completely free.
4. TickTick
Pros
Supports mainstream platforms
Reliable syncing across platforms
Collaborative features
Great feature set
Relatively cost-effective
Cons
Doesn't offer a free trial
The free tier is too limited
Features may be buggy
TickTick is another simple and flexible task management and to-do application that belongs on this list for many reasons.
The tool sports extensive to-do list features to keep your day organized alongside project management capabilities to help with work.
The app caters more to people who love using the Pomodoro and GTD (Get Things Done) time management techniques.
That said, you'll love TickTick if you fancy things like free-to-use Kanban boards and advanced features like task tracking.
The app is available on Android devices, iPhone, iPad, Windows, Mac, and even Linux. You can use the tool on your Apple watch and as a Chrome and Firefox extension. What's more, it works as a web app, an outlook add-in, and Gmail add-on.
TickTick Features
Some TickTick features are exclusive to the premium version, but even those have some form of limitations. But all in all, the tool undeniably comes packed with lots of useful functionalities for individuals and teams.
What can you do with TickTick?
Leverage the voice input feature by speaking into the app to create tasks.
Add tasks via Siri and use the quick ball feature on Android.
The app creates automatic reminders from the time and date information in each task.
The location reminder alerts you when you're in particular places.
Create recurring tasks for repeat schedules like morning briefings.
Create filters, tags, and task priorities.
Use the Pomodoro timer to complete tasks faster and use background noise to boost focus.
Share your list with teammates, assign tasks, view task activities of the entire team, and list the team's entire tasks and activities.
Pricing
You can enjoy all of TickTick's premium features for a decent price of $27.99 a year.
5. Microsoft To-Do
Pros
Completely free
Cross-platform syncing
Collaborative features
Syncs with Outlook tasks
Great features for Microsoft ecosystem users
Cons
Lacks advanced customizations
Limited integrations
Lacks advanced search
No context for subtasks
Unlike Google, Microsoft attempted to go full-scale and cater to individuals and organizations. However, with features that inadequately straddle the private and business worlds, you'd hardly call their efforts successful.
What's more, many Wunderlist fans are still unhappy that Microsoft didn't bring a worthy replacement to the beloved to-do application after purchasing and discontinuing it.
But we can agree that Microsoft To Do is still a work in progress.
All that said, the tool has its good sides even if it trails its competition. It's one of the best to-do programs you can use if you're attached to the Microsoft ecosystem. On top of that, it's completely free.
The app is available on Android, iOS, and Desktop. You can also integrate it with your Apple watch and some other wearables.
To Do Features
You may not find To Do very useful if you're not invested in Microsoft's ecosystem. But its features are worth checking out if you're all for a free to-do list app that can help you organize your tasks and even collaborate.
Create main tasks and subtasks to keep your work manageable.
Upload files, including images and documents, for each individual task.
Share tasks and even files with team members, colleagues, or friends.
Save time when you use personalized and intelligent suggestions.
Use the Outlook integration.
Pricing
Microsoft To Do is completely free.
6. nTask
Pros
Robust Task management features
Collaborative
Cheap premium plan
Great value for money
Cons
No subtasks in free plan
The premium plan has limits
The Business plan is pricey
nTask is a relatively new task management and to-do app. It has a solid free plan with a rich feature set and has been making its name as one of the best to-do list apps out there. It's not just an app that you use for listing out tasks, though. It is a robust project management tool with numerous features from risk management to Kanban boards and Gantt charts. With nTask, you have almost all you need to keep your day organized and even excel as a team leader.
nTask is available for iOS, Android, and web. Unfortunately, there are no dedicated apps for Windows, Mac, and Linux.
nTask Features
nTask is undoubtedly one of the most feature-rich to-do apps on this list. If you go for the premium plan, you may be tempted to ditch your project management solution as it packs almost every feature you'd want in a project management tool.
What you can do with nTask:
Schedule recurring tasks.
Use Kanban boards and Gantt charts to organize tasks and manage to-do lists.
Drag and drop task cards.
Share tasks with friends, colleagues, and team members.
Add comments to tasks.
Take advantage of third-party integrations with Google calendar, Slack, Zapier, Zoom, and lots of other platforms to do more from one place.
Create subtasks to manage large projects and tasks.
Use the built-in note-taking tool to jot down random thoughts and ideas.
Pricing
As we mentioned, you won't get to enjoy things like subtasks, milestones, Gantt chart and Kanban board views, advanced filters, and groupings, among others with the free package. You have to go for the premium plan, which costs $3 per month (billed annually) to enjoy those features.
That said, the premium plan doesn't offer some other advanced project, team, and risk management features. You'll have to go for the Business plan for those, which costs $8 a month and is billed annually.
7. OmniFocus 3
Pros
Great feature set
Keyboard shortcuts make adding actions easy
Automation feature reduces workload
Cons
Expensive
Exclusive to Apple users
No collaboration
Somewhat complex interface
OmniFocus 3 fits the bill for staunch Apple users who also love to prioritize their tasks. While its design and feature set make it cater to only a narrow category of users, it serves its base quite well. You might want to look the other way if you want to collaborate with your to-do app, use it across different platforms, and avoid burning a hole in your pocket.
The app is only available for Apple devices and a web app is available if you pay for the OmniFocus subscription. That said, while you can access the web app on any browser, it still won't do you any good if you use other operating systems, as it's specifically built for Apple users.
You can only create an account on the iOS app and you can only login to the web app, not sign up.
OmniFocus 3 Features
OmniFocus is on its third version, and its developers continue to progressively integrate well-thought-out features, with a focus on the Apple ecosystem.
Things you can do with OmniFocus 3:
Choose to save to the cloud to easily sync the web and mobile app.
Easy task organization and execution using three different types of projects, each of which consists of related tasks.
Differentiate work and private tasks using folders.
Each task has a note-taking section where you can add details.
The Inbox allows you to create random tasks and revisit them whenever you're ready.
Customizable keyboard shortcuts for entering tasks once you think about them.
Add tags to tasks for things like location, priority, level, and person.
Use the perspectives feature to filter actions (tasks) based on what you make them out to be.
The review feature reminds you to go through your tasks and projects again.
Set up recurring tasks.
Automate actions to free up your schedule.
Pricing
The pro feature grants you access to custom sidebar, focus mode, automation, forecast tag, and custom perspectives. It costs $99.99 yearly and $9.99 monthly per user.
The traditional license for the Mac app is offered as a one-time payment and comes in two plans: Pro and Standard. The pro costs $99.99 and the standard goes for $49.99. Note that you'll pay an additional $4.99 monthly or $49.99 yearly fee to access the web app.
8. Checklist
Pros
The free version contains many features
Cross-platform support and syncing
A wide array of native templates
Smart lists for prioritization
Cons
Lacks Gantt charts
Kanban board view not available for free and pro plans
The user interface looks lackluster
Checklist may be your best option if you don't care for complicated add-ons and features and just want a straightforward to-do tool. The program is built to cater to the basics of creating checklists, organizing tasks and subtasks, and using reminders to stay alert.
You're adequately furnished with a large library of templates so you don't have to build checklists from scratch. The templates cater to different checklist needs and functions. You can also share your lists with your friends and colleagues for easy collaboration.
Checklist is available for web, iOS, and Android.
Checklist Features
For a basic app, Checklist comes with numerous features that help freelancers, employees, teams, and businesses stay organized and connected.
What can you do with Checklist:
Use subtasks to break down and manage large tasks and complex projects.
Use the built-in templates to quickly create tasks and subtasks.
Unlimited checklists with unlimited levels and tasks.
Export checklists to other platforms to improve workflow.
Use recurring schedules to manage repeating tasks.
Attach notes and files to tasks.
Tasks can be highlighted using due dates and reminders.
Share checklists to collaborate on tasks.
Prioritize and keep track of tasks using smart lists.
See an overview of your key tasks on your dashboard.
Pricing
The app's free tier gives you access to unlimited checklists and subtasks, multiple views, one automation for each checklist, unlimited guest sharing, 1 GB of storage, reminders, and more.
The pro version costs $5 per user per month and covers all the standard features plus 10 GB of storage, user roles, email support, three automations for each checklist, integrations, checklist archive, checklist field management, and flexible sharing.
The enterprise plan has all the features included in the pro package plus audit trail, 20 GB of storage, phone support, five automations for each checklist, discussion boards, 50+ users, and API access.
9. Habitica
Pro
Adds fun to task management
Simple and easy-to-use Interface
Great habit tracker
Completely free
Cons
You have to reach a certain level to unlock more features
Limited task management features
You'll be into Habitica if you love games. Even if you're not into gaming, the app has a way of activating the gamer in everyone. It makes you feel like you're accomplishing a lot whenever you check a task off your to-do list, incentivizing you to respect your schedule and be more productive.
It makes managing and completing your tasks more fun as you receive punishments for not finishing them. Your character will continue to suffer health declines and progress loss if you fail to tick off your tasks.
You can start by creating your personalized character, then go on to unlock rewards and use them to buy armor and other cool things in the app.
The to-do tool is available for desktop, Android, and iOS.
Habitica Features
Beyond the app's playfulness and gamification, there are serious task management features that will keep you focused and more productive.
Separate tasks, goals, and habits according to tags.
Task reminders for prompt alerts.
Filter tags according to due dates to efficiently manage deadlines.
Check off tasks positively or negatively to efficiently monitor progress.
Pricing
Habitica is completely free.
10. Remember the Milk
Pros
Free users can enjoy collaboration options
Available on mainstream platforms
Sports many features
Works offline
Extensive third-party integrations
Cons
Lacks location-based reminders
Team collaboration options are basic
Lacks smart suggestion and automation
Remember the Milk is a time-tested app that has built a strong and loyal user base over many years. It's a dependable platform that provides all you need when it comes organizing and monitoring your tasks. There are basic and advanced features that cater to diverse user profiles. While some people may want a better user interface, a lot of its users are completely satisfied with the way it looks.
Even if you've experienced better navigation and organization, you can't complain about Remember the Milk's layout.
The tool is available for Android, iOS, Windows, Mac, and Linux. It also has a web version that allows you to log in on your web browser, and you can add and renew tasks on your Apple watch.
Remember the Milk Features
Remember the Milk has a rich feature set that makes it a task management tool and lightweight project management solution.
What you can do with Remember the Milk:
Share tasks with colleagues and friends.
Attach files to tasks to add more details and context.
Use filters to narrow down searches and organize your lists.
Use third-party integrations to get more things done in a single place.
Use subtasks to break down and manage complex projects and large tasks.
Categorize tasks using customized tags.
Pricing
The app has a free package that allows you to create tasks and assign due dates and other details; connect to Evernote, Google Calendar, and Gmail; add tasks with Siri, Alexa, Twitter, and Email; get reminders via text, IM, Twitter, and email; and assign tasks to others.
You can enjoy every other feature by going for the $39.99-a-year pro version.
Rounding Off
Using sticky notes and excel sheets to compile and track your tasks is no longer sustainable. These days, tasks can be complex and overwhelming. That's why you need solutions that can help you break them down into manageable bits.
Remember to try out the free version of any app you're considering before going for the paid plan. That way, you get to confirm if it's the right fit.