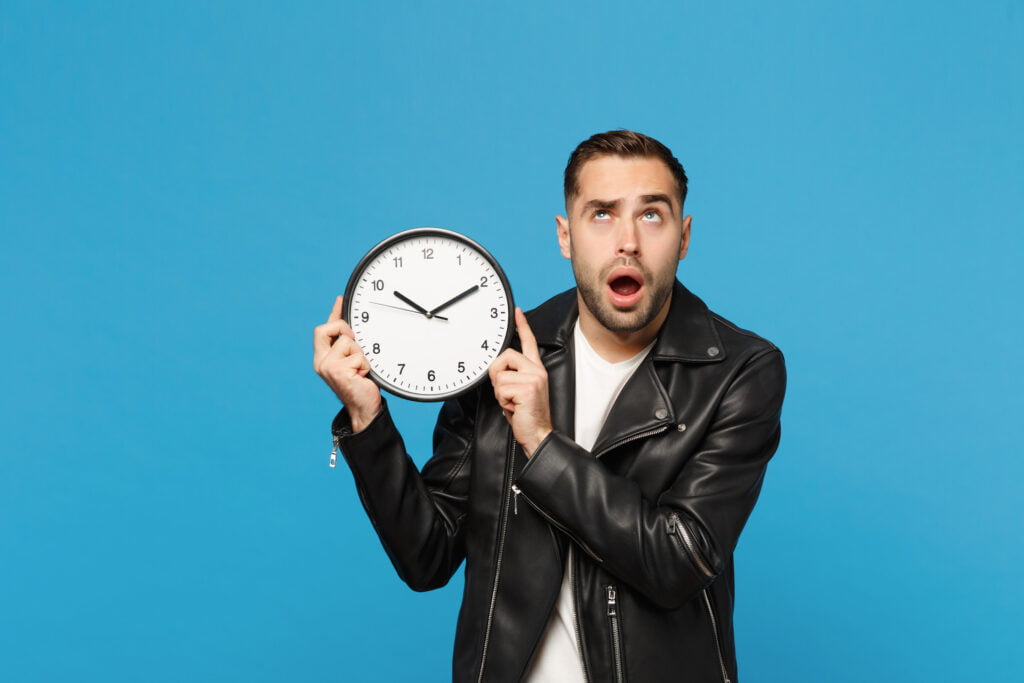 Are you tired of all the drama that goes between your two remote workers? It doesn't help that you always unknowingly assign the same tasks to them. Your chat group is not a jungle where they can constantly bicker about each other's flaws! Seriously, the rivalry has to end, and you need to do something about delegating projects! If you find task management quite challenging, there are plenty of apps that can help you.
If you're not ready to commit to a paid tool, you can use free project management software. There are also excellent apps out there that offer free trials. This way, you can test their features and see if everything works for you.
Now, you might ask, "What is the best free project management software of 2023?" We've got you covered. In this post, we're going to share the top tools for keeping your team on top of tasks and deadlines.
1. Basecamp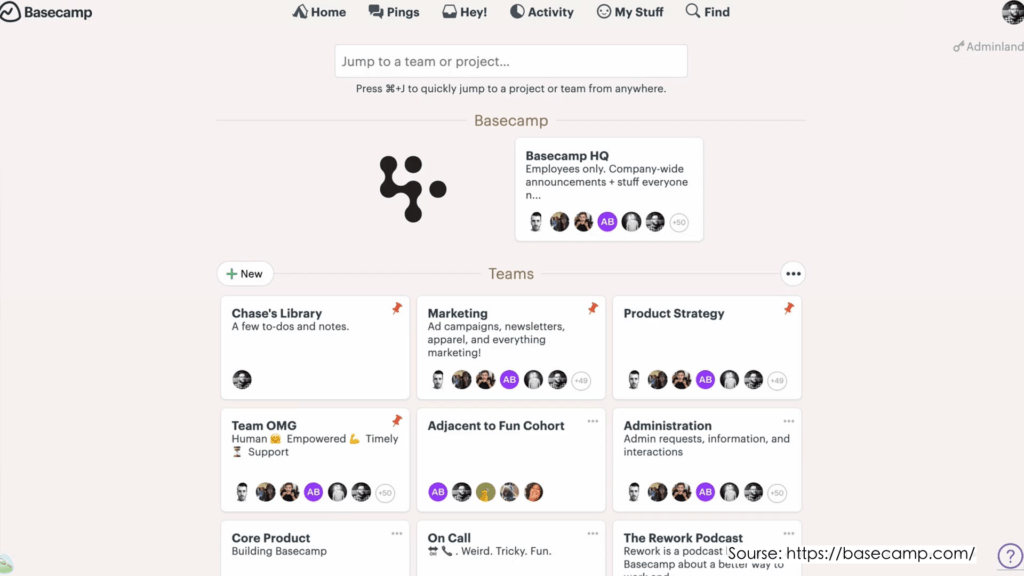 Industry leaders are the best people to ask questions like, "What is the best project management software?" For sure, most of them will have Basecamp high on their list of preferences. While it is among the forefathers of project management tools, it is still quite relevant in the modern virtual workspace. Team members can seamlessly collaborate and keep track of deliverables and deadlines. Aside from offering regular messaging features, Basecamp is also perfect for sharing files, assigning tasks, and automating weekly reports.
You'll also love its new check-in feature, which informs everyone in the network about pending tasks. Anyone assigned to your project can update it, letting others know about their progress. Basically, Basecamp is an efficient tool that can replace time-consuming meetings with messaging features within a comfortable online space. If you're managing multiple teams, Basecamp is the perfect choice for you. It will let you create and schedule activities through separate channels.
2. Wrike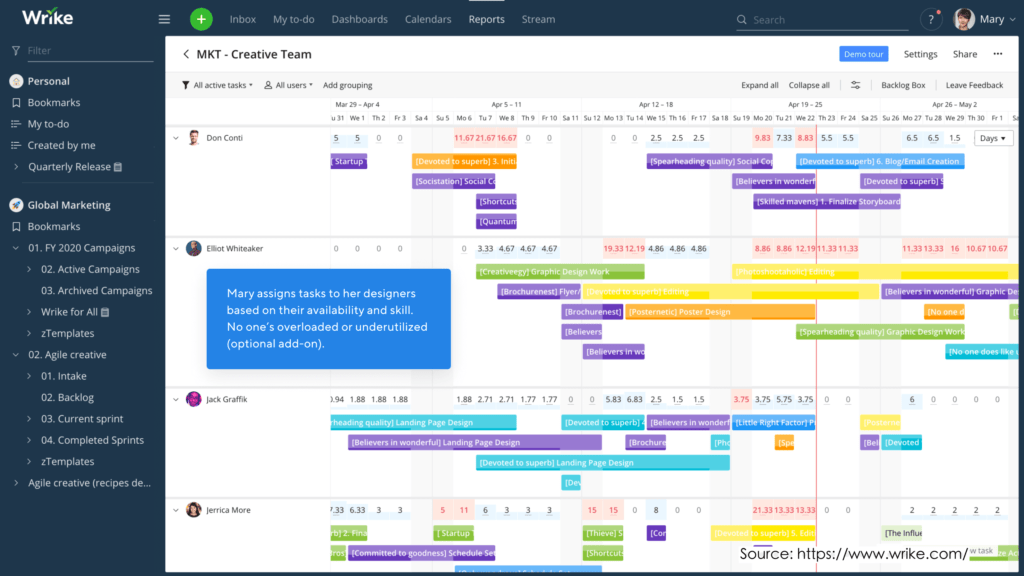 Wrike is perfect for teams of any scale, enabling them to collaborate seamlessly. It is ideal for assigning tasks, planning meetings, and scheduling deadlines. What's more, it offers a news feed, email integration, convenient document flow management, and clear tags that allow every team member to actively engage in communication.
While there is a desktop version of Wrike, it also has dedicated apps for Android and iOS. Moreover, it features a wide range of templates that can help managers build their projects from the ground up. User-friendly visual timelines and real-time data make the experience accessible even for tech-challenged individuals.
3. Trello
Paper-based communication may work efficiently in the corporate world. However, in a virtual office, it is not as effective. One of the best ways to manage projects is to use a top-line tool like Trello. It allows you to visualize assigned tasks and projects. You can even customize the cards according to their completion status. For example, you can have cards for 'Awaiting Details,' 'In Progress,' and 'Submitted'. Finally, you can bid those confusing and tedious email chains goodbye!
What you'll love about Trello is that it is one of the best lightweight project management tools out there. You can set up tasks and deadlines in a few minutes, making it ideal for small teams, startups, and temporary projects. For the most part, the free version of Trello is good enough to keep your deliverables organized.
4. Podio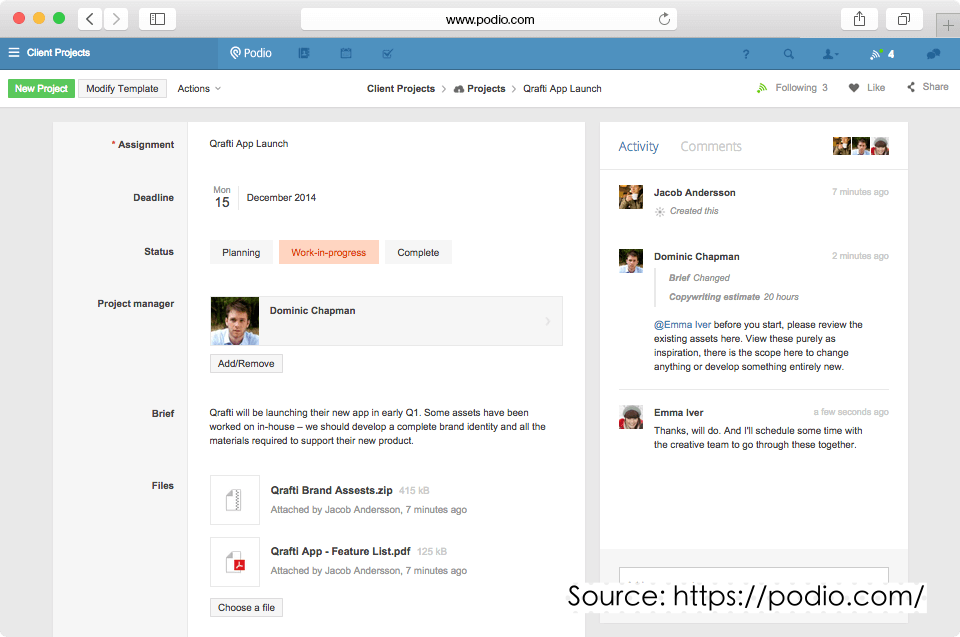 Podio functions as free project management software and a messaging app in one. While getting insights into all your tasks, you can also communicate with your teammates via the program. The chat function in the app ensures that you will stay connected through the app. What's more, it supports integration with popular productivity tools, including Evernote, Zendesk, and Google Drive. With the free version of Podio, you can have up to five users and unlimited workspaces. It is perfect for those who want to sort and 'index' their data.
What's great about Podio is its intuitive interface. Because the app is easy to use, there won't be a steep learning curve the first time your team uses it. You will also appreciate the daily reminders that the app sends to keep you updated on your deadlines. However, Podio is still far from perfect. For instance, the free plan doesn't support workflow automation. Also, its reports could use more features and details.
5. MeisterTask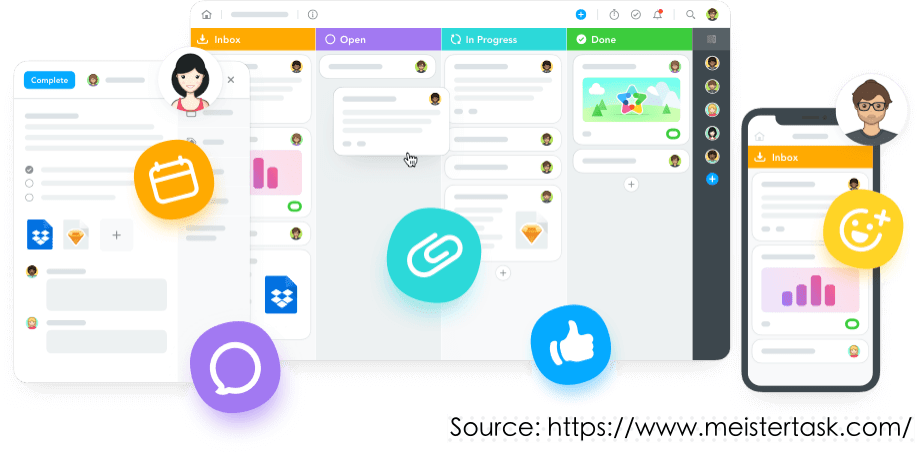 If you prefer Kanban boards in project management tools, consider using MeisterTask. We know that this workflow organization method is efficient enough, but MeisterTask makes it even more practical. It has time tracking, file management, and reporting features that cater to businesses of all sizes. On the dashboard, you can see all the active projects and ongoing activities. What's more, the platform allows users to collaborate with their teammates. Project managers can assign users to tasks, upload files, create checklists, and set due dates.
On the free version of MeisterTask, you have unlimited users and unlimited projects. Moreover, you can integrate the two with two third-party apps, namely Zendesk and Slack. Of course, there's still room for improvement in MeisterTask. For instance, you cannot move a batch of tasks to another section—you have to migrate them one by one. Also, if you're using the free version, you can't expect support for recurring tasks.
6. Teamwork Projects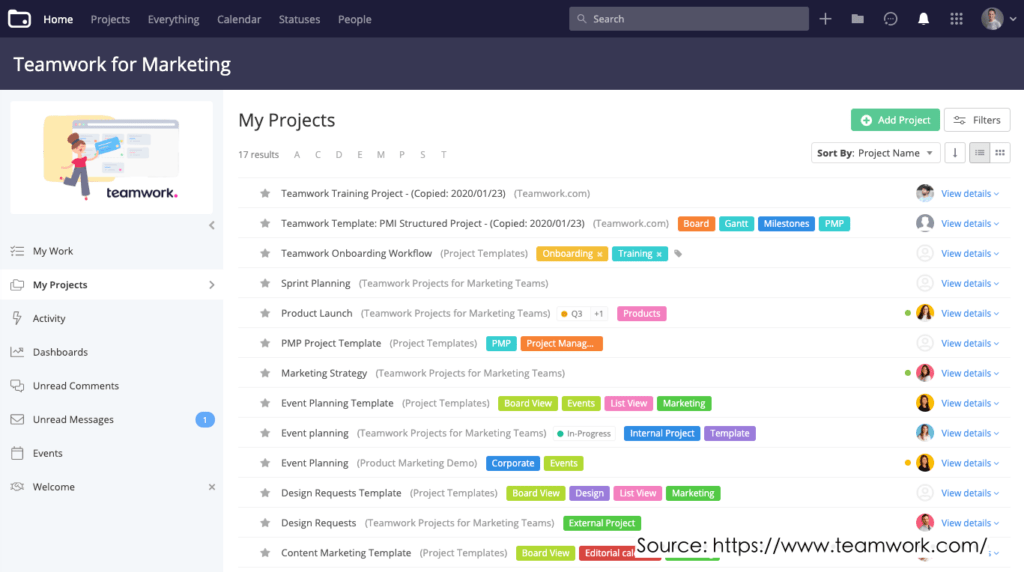 Teamwork Projects is considered the best free project management software by many medium- and large-sized enterprises. It comes with HIPAA compliance, single sign-on, and premium support. On the free account, you can have up to five users, two projects, and 100MB of storage space. Moreover, you can access the core features that you can get from the paid plans. However, you cannot have options like invoicing and billing, task templates, collaborators, client users, and some other advanced features.
In most cases, teams and clients opt to pay for the advanced features. However, before you decide to do the same, make sure you try the app first. With the Pro plan, you can enjoy lots of integrations with apps like Slack, Dropbox, and more. However, remember that Teamwork Projects is not considered to be simple project management software. Once you start setting it up, things can get a bit confusing. There's a slight learning curve when you're using the app for the first time.
7. Todoist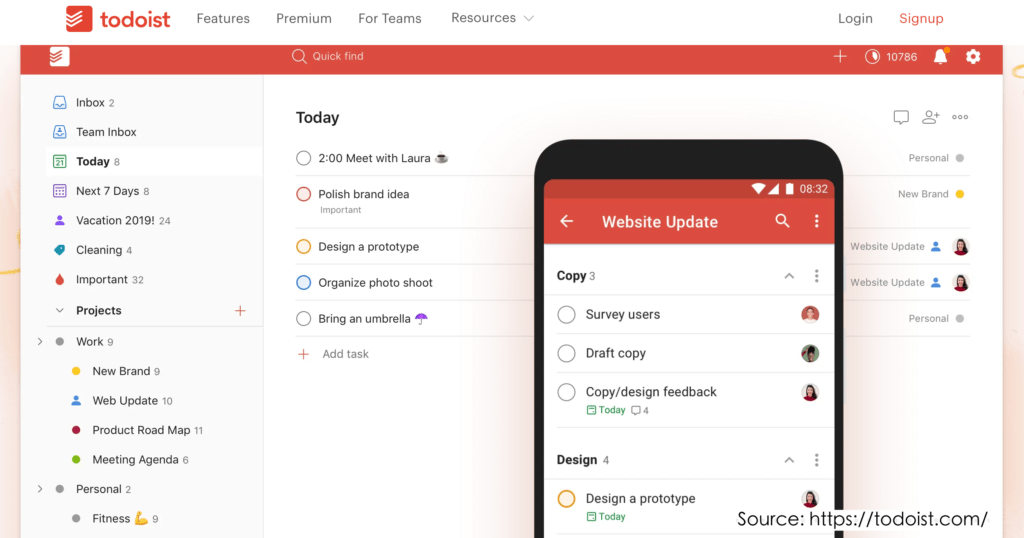 While Todoist markets itself as a to-do list app, it has all the features necessary to pass as a robust project management tool. You probably want to upgrade to the Premium plan, depending on how productive you need to be. Even so, a lot of users say that you can usually get by with the features available on the free version of Todoist. After all, all the premium features have alternatives that you can access at no cost. Even so, if your organization needs advanced options like recurring due dates and four levels of task priorities, upgrade to the Premium plan.
Now, if you're expecting lots of integrations, you might be a bit disappointed with Todoist. For instance, if you prefer using Google Calendar for your schedule, there's no way you can connect it with the app.
8. Airtable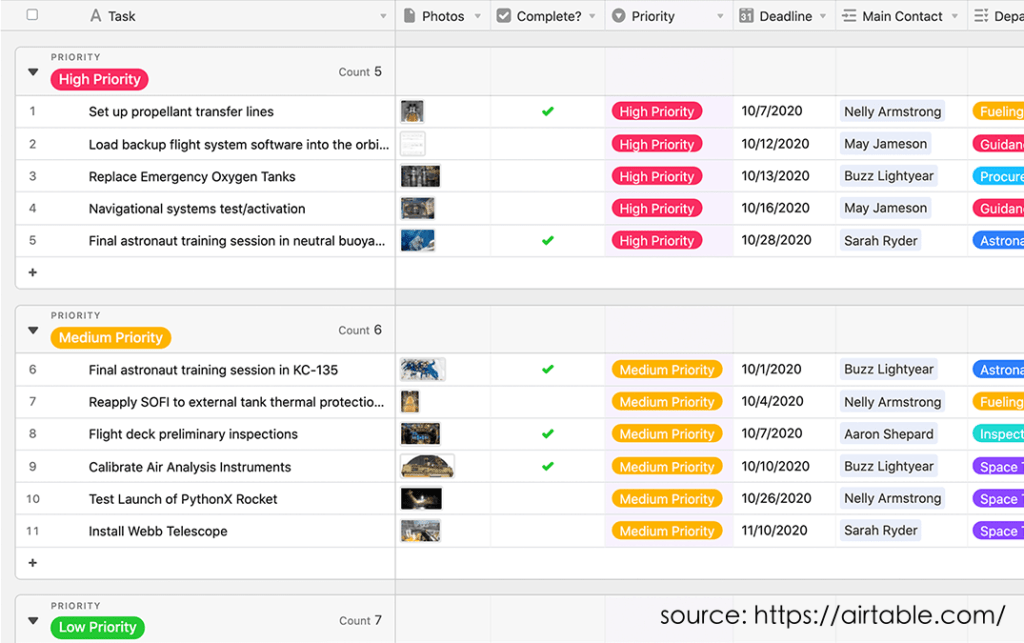 Do you like using Google Sheets and Excel when managing your tasks? If so, then you will appreciate how Airtable was designed. It's like a fancy spreadsheet that makes data and project management efficient and easy. You can use this web-based app as an inventory tracker, a bootstrap CRM, and even as an item reference tool. What's more, Airtable's interface is non-intimidating and user-friendly. Indeed, it's a fresh alternative to conventional database management systems that are dependent on SQL and other tech languages.
On the free version of Airtable, you can get unlimited bases, unlimited scheduling views, commenting, two weeks of historical data, field records, and 2GB of storage. You don't have to upgrade to the paid plans if you're managing a small team. After all, everything you need will be accessible at no cost.
9. TeamGantt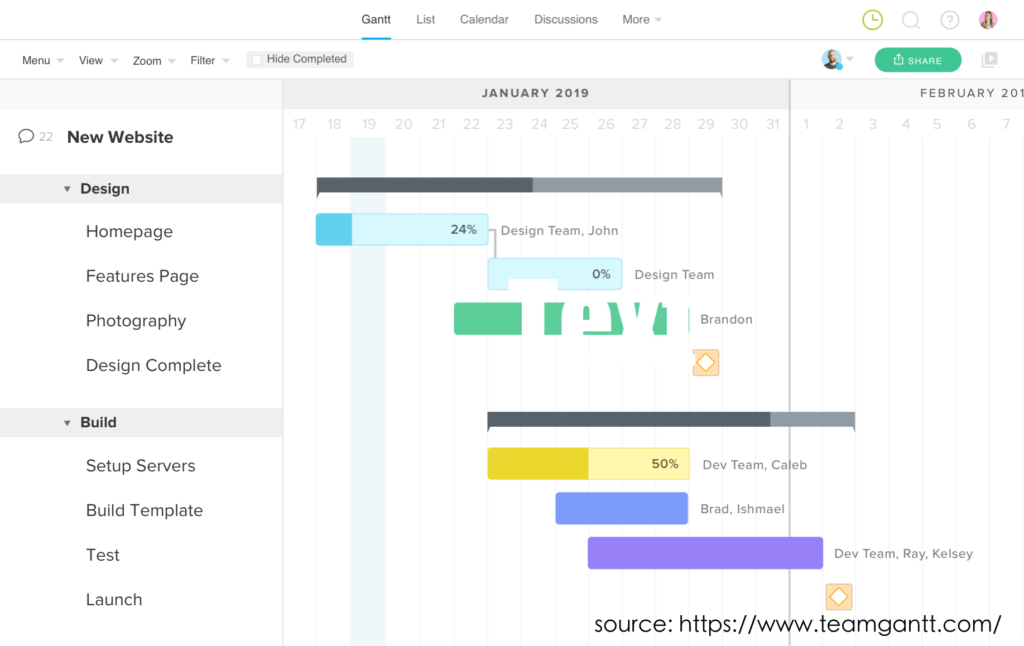 If you prefer using Gantt charts, you may want to look into TeamGantt. This app is easy to use, even when you don't have experience using Gantt project management systems. It has an intuitive design, and it will only take a few minutes for you to set it up. The tool allows you to create tasks with detailed descriptions. You can easily assign the tasks and add due dates. What's more, the interface has a drag-and-drop functionality that is quite responsive.
While TeamGantt's selling point is its Gant charts, in the free plan, you can only access one. You can have up to three users and basic project planning and collaboration features. You can also view your team's availability and workload.
In Conclusion
Managing remote projects is never easy. Thankfully, there are plenty of programs that allow smooth coordination and effective collaboration even when your team members are oceans apart.
Now, if you want to maximize your team's efficiency, we recommend that you use a reliable time tracker like Traqq. This tool can help ensure accountability among your geographically scattered team members. While Traqq is running, it will monitor the websites that an individual visits and the apps they use. It will also record the amount of time they spend on every activity. As such, you can easily identify productivity leaks. The dashboard also has a reporting feature where you can see individual and team performance data. The best part is, Traqq is free to download and use!