Remote work has been a trend since 2017. Many companies, big and small, were experimenting with this new way of operation. However, due to the Covid-19 pandemic, numerous companies had to switch to working from home earlier than anticipated, some being unprepared for such a dramatic shift at all.

Despite the obvious benefits, companies have been quite concerned about the productivity of the remote workers and the benefits of the employee time clock solutions.
Thankfully, there's an innovative time clock app for both employees & companies that will help workers easily manage their time spent at work, and employers keep track of their productivity.
Staying on track with Traqq – an innovative employee time clock app

Traqq's Time Tracker feature offers a convenient way of managing your working time. While preserving the main benefits of remote work – flexible schedule and workplace of your choice – the free time clock app helps plan your day in advance and stay on track with your current tasks.
With the built-in timer, you always know how many hours you have already spent working and how many are left. It's like a clock in clock out app, but better.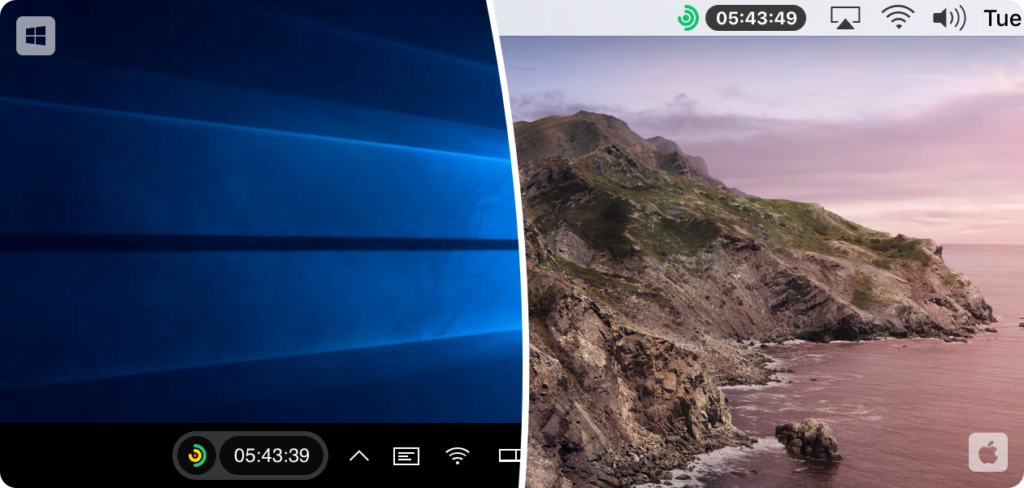 In case you would like to be kept in the dark, you can hide the timer by clicking on the icon in the tray and selecting the appropriate setting.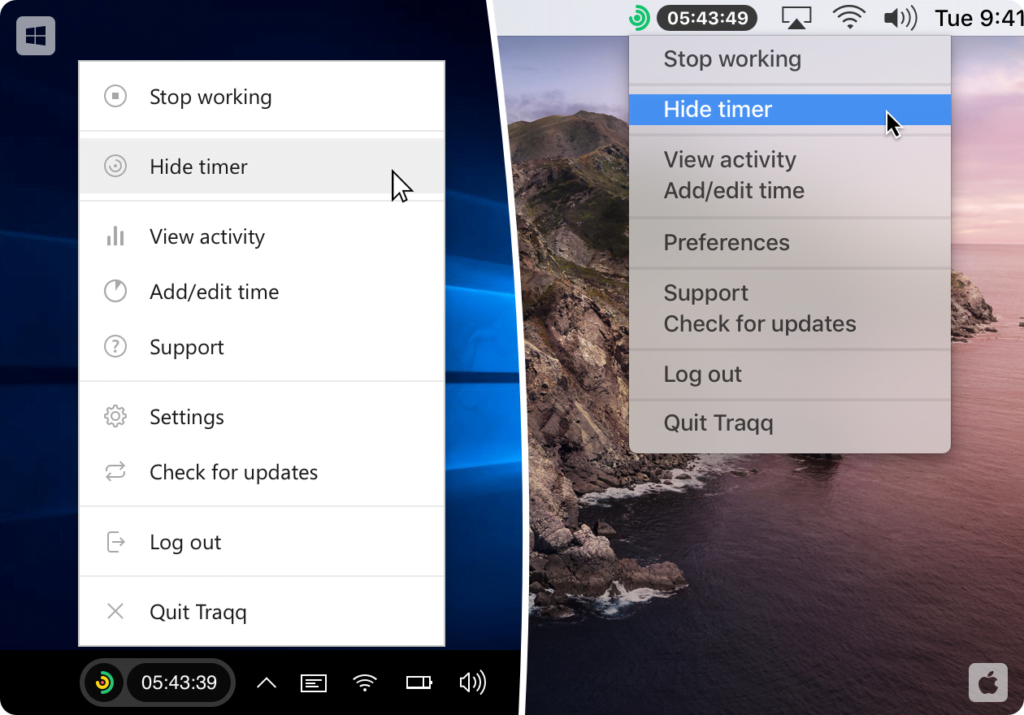 You control time
As remote work implies a lot of self-discipline, the same goes for time management – you are your own manager. The best part is that all you need is just two buttons to clock in and clock out in the app – Start and Stop.
Whenever ready, start tracking your work hours with a simple click on the Start button in your tray. Take coffee breaks as often as you like by pausing (stopping) the tracker. Finish your day by stopping the tracker and quitting Traqq. It takes a second with this time clock app.

Traqq'ing offline
Traqq doesn't need the Internet to keep running, so in case you decide to work from a desert island, the clock will still be ticking. Your data will be synced to your account as soon as you establish a strong connection.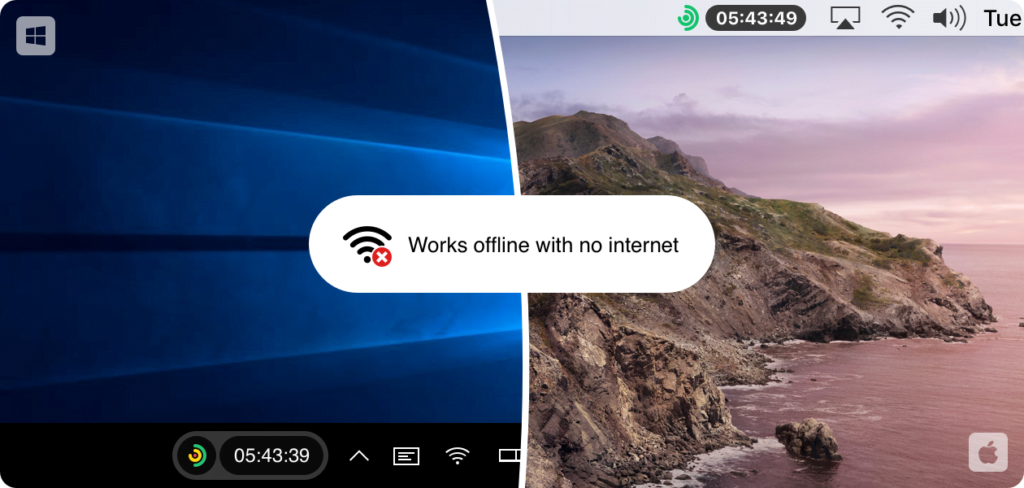 Traqq's got your back..and time
Don't waste a single minute of your work – with its Smart Alerts, Traqq will remind you to turn the tracker on in case you forgot to do so. On the other hand, Traqq will not let you slack off by detecting low activity on your computer and offering to turn the time clock app off.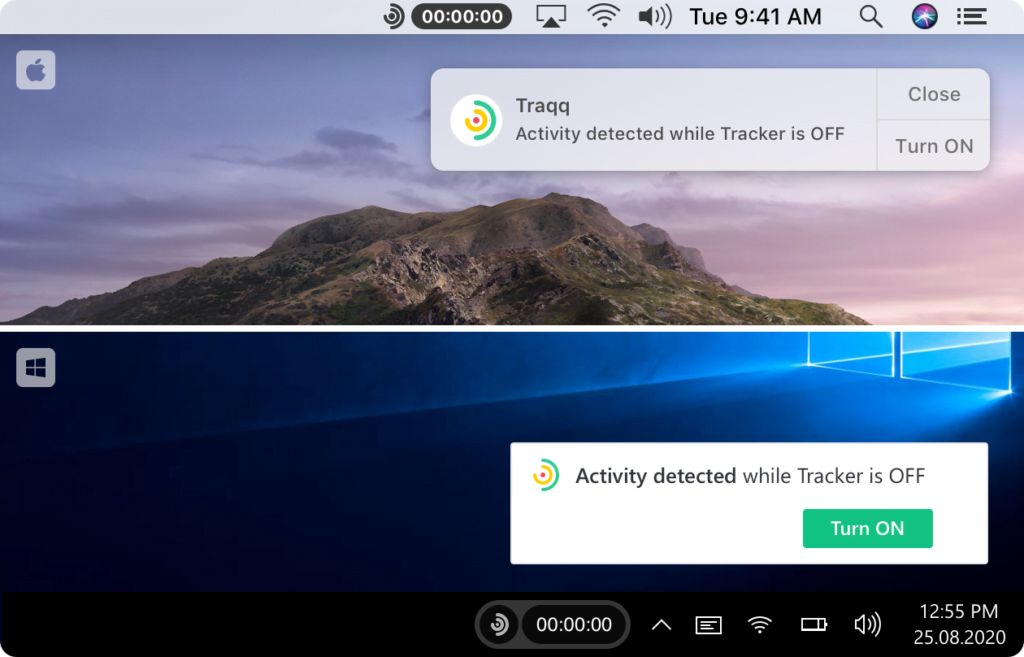 It will also keep you updated on the number of hours you've already spent working by sending hourly notifications.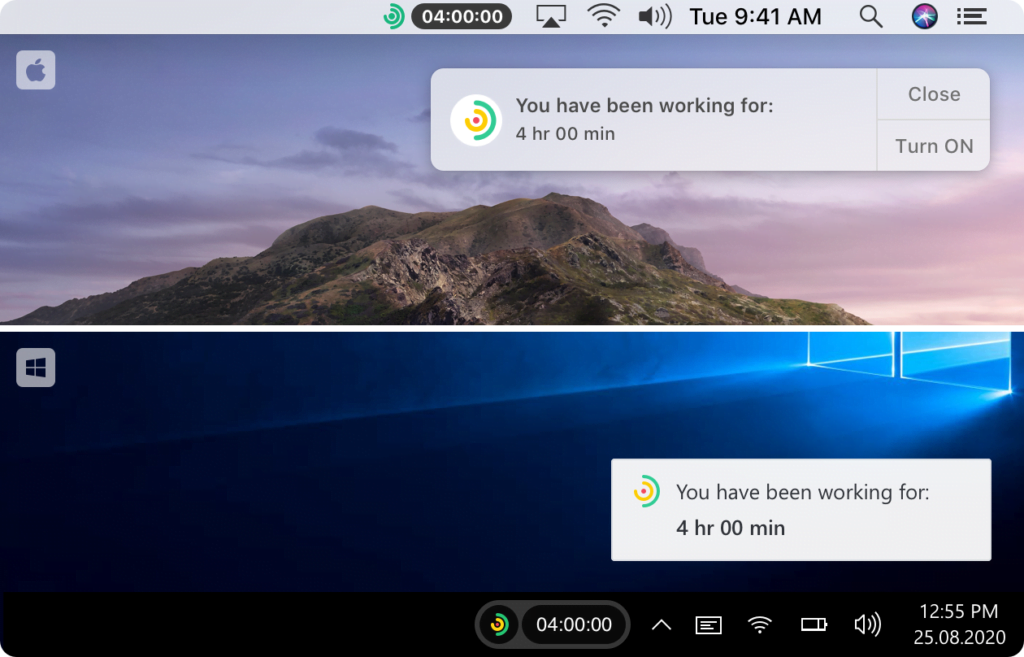 Learn more about Traqq and how it monitors users activity or sign up for our free Beta right away