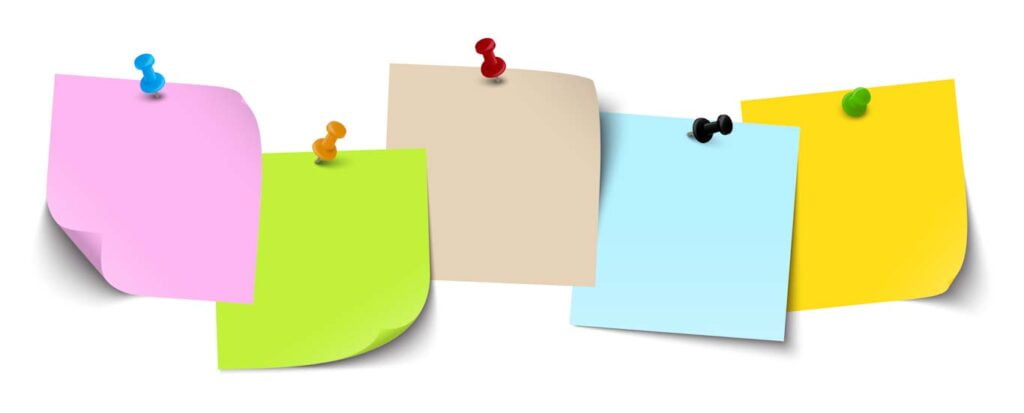 Not long ago, note-taking used to be much simpler. You just needed to pick up a pen and paper and start jotting down your thoughts and ideas. However, we now live in the digital age, where (almost) everything can be done using a device like a smartphone, tablet, or laptop.
Nowadays, online note-taking via a mobile or desktop app is the in-thing. It doesn't matter whether you're using Windows, Mac, or Chrome operating systems, or an Android or iOS device. Some apps allow you to take notes on the go and sync the notes across all your devices.
Note-taking software work the same way as the traditional method. However, these apps offer more convenience and unique benefits, like cloud saving capabilities and voice to text conversion. The right digital notebook makes daily tasks a tad easier. You can jot down lecture notes, save screenshots of recipes from Instagram, record conference calls, and keep a daily diary.
While some still prefer the old ways of using pen and paper, note-taking apps provide you with a systematic way to organize every piece of information, accessible from any location. However, with so many in the market, how do you choose the best note-taking app? Here are eight of the best to consider for your everyday use.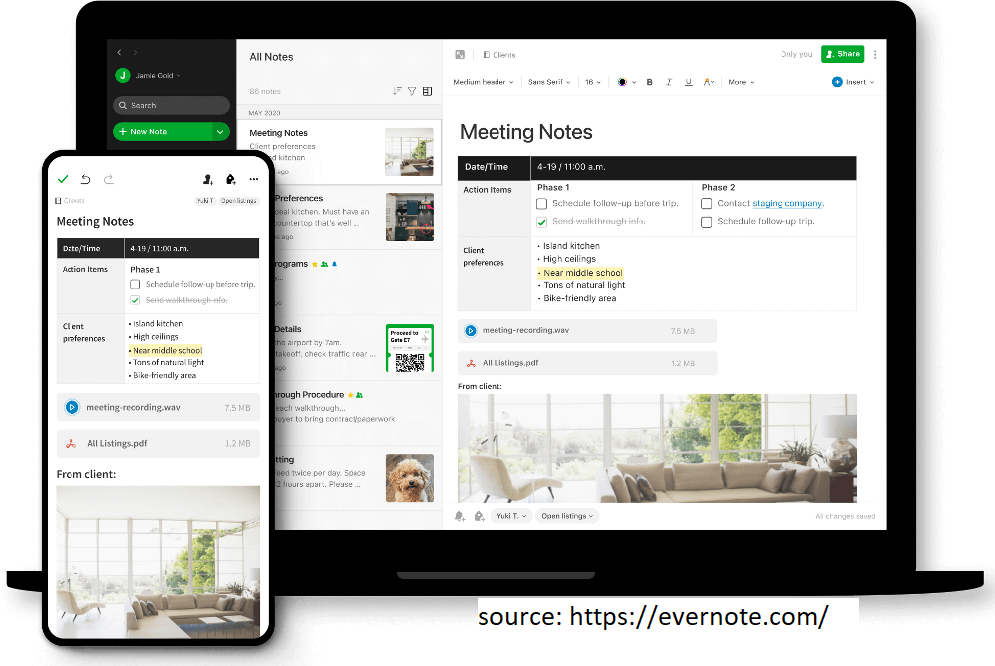 Evernote is one of the most popular note-taking software used by professionals out there. It helps you capture, organize, and store almost any type of digital notes and access them across your devices.
The app lets you take notes in any form, such as text, audio, images, annotated Web page clippings, video recordings, and more. This means you can use Evernote for both your personal and professional life, saving moments or projects on the go.
The Evernote digital notebook comes with a set of unique features. It comes with auto-sync that allows you to access your photos, notes, to-do lists, or clipped pages at any time and from any device. What's more, you can share ideas, events, and notes with friends or team members. The app has a feature that lets you use your smartphone's camera to scan and digitize anything you want, from business cards to documents.
Compatibility: Evernote works across all the major platforms, including apps for Android and iOS.
Evernote pros:
Supports multiple platforms
Web clipper for browsers makes it easy to save articles on any website
Scanner for mobile for taking photos of pages of a book
Powerful search tool and tagging functionality to easily find notebooks
Evernote cons:
Advanced features are reserved for premium users
It's quite pricey
Pricing
Evernote has a free plan that offers only a 60MB monthly upload limit and 25MB maximum note size. To enjoy advanced features, you need to upgrade to either the:
Evernote Premium at $7.99 per month with up to 10GB monthly upload limit, or
Evernote Business at $14.99 per user per month with up to 20GB monthly upload limit.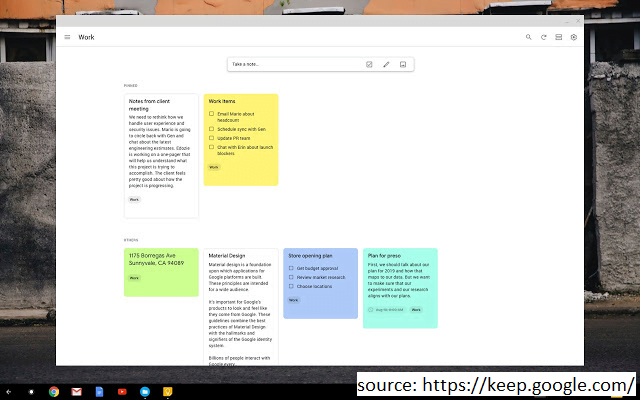 As you can tell from the name, Google Keep is a cross-platform note-taking software that works well with other Google tools. Unlike Evernote, Google Keep leans more on the visual side with its card-based, color-coded notes that make it easy to find notes and share them with others.
Google Keep also has the sync feature that ensures changes you and others make are automatically synced across all your devices. The app focuses on simplicity, and you can assign labels to your notes, pin them to the top, color-code them, or pair them with reminders. You can also use the speech-to-text functionality to dictate notes on the go, making it even more convenient for everyday use.
Compatibility: Google Keep is available for browsers and Android and iOS devices.
Google Keep pros:
Free and simple to use
Available on all platforms
Syncs well with Google tools
Google Keep cons:
Lacks hierarchical organization
Pricing
Google Keep is a free digital notebook.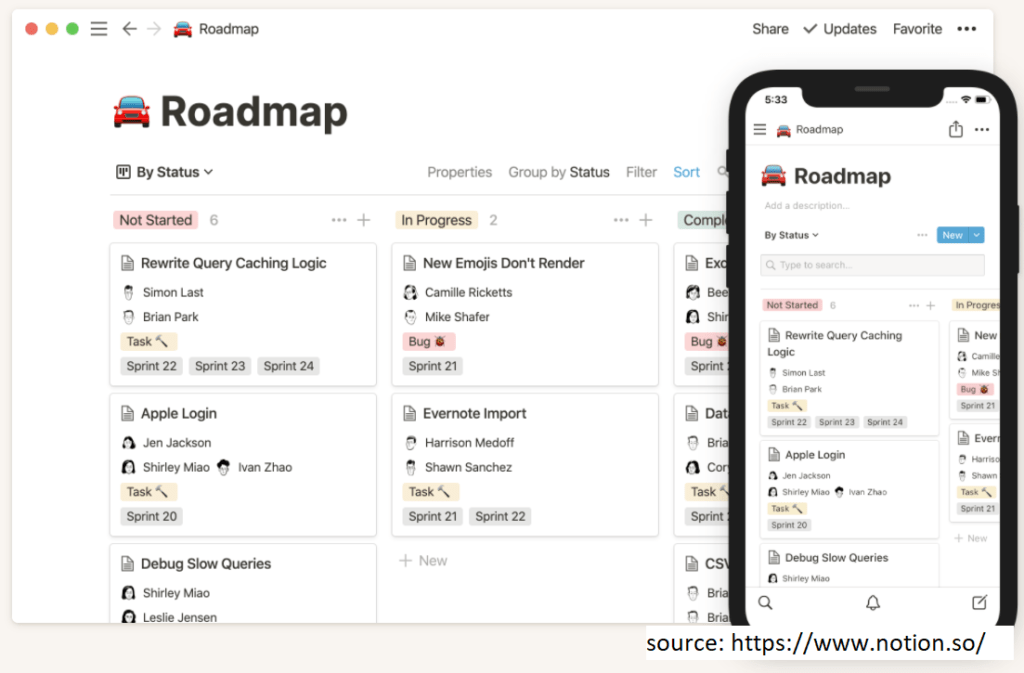 If you're looking for the best note-taking app for collaboration, try Notion. It offers a workspace for taking notes for yourself, with others, and for others. Unlike the other apps on this list, Notion goes beyond online note-taking to provide a platform for project and task management.
This means that you can use Notion to collaborate with your team on specific projects, create tasks, or add a reminder for your teammate's upcoming birthday. Notion makes it easy to find answers using the 'Team wiki' feature, where you can summarize events, achievements, company goals, and mission, as well as other things like company policy and meetings. Teams can also take advantage of Kanban boards, lists, and tables to customize workflow.
Apart from collaborating in real-time, you can use the built-in templates to customize everything you want. Plus, it has an option to separate work staff from personal notes.
Compatibility: Notion is compatible with Windows and Mac operating systems. It's also available for the web and on Android and iOS devices.
Notion pros:
Built-in, easily duplicated templates
Free personal accounts
Customizable databases
Hybrid editor
Notion cons:
Currently, Notion doesn't support offline use
Takes some learning to get used to the platform
Pricing
Individual Plans are divided into two: The free Personal plan and the Personal Pro version, which costs $4.
Teams and businesses can opt for the Teams plan at $8 per member per month or the Enterprise plan, which is customized per your needs.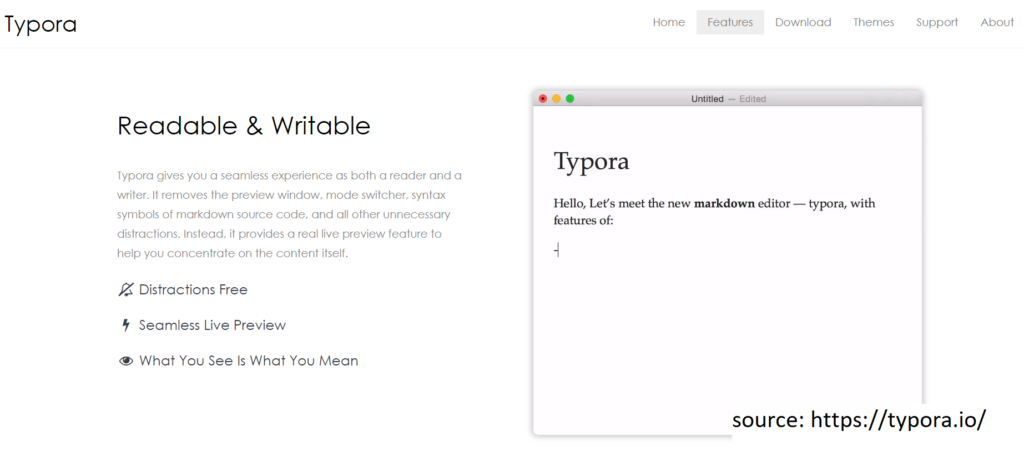 Typora is a configurable document editor that offers impressive Markdown support. Students and professionals writing essays and reports will find this note-taking app highly suitable, thanks to the keyboard shortcuts that provide easy formatting options.
Users will appreciate the minimal UI with no distractions on the window. This allows you to fully concentrate on the piece of text that you are working on. It comes with several built-in themes, with options to install additional themes from the Typora themes page.
The intuitive live editor hides the Markdown formatting syntax soon after you type it. If you want to see the Markdown, simply place the caret near a formatted piece of text. Typora has Focus Mode, which highlights only the paragraph you're working on while graying out everything else. This ensures that you only focus on what you need.
Compatibility: Typora is available for macOS, Windows, and Linux.
Typora pros:
Syncs with iCloud
Currently free
Works across platforms
Fewer distractions mean more productivity
Offers custom theme support
Typora cons:
Still in beta and may be prone to bugs and changes
Currently available for desktop only.
Pricing
Typora is free for now since it's still in beta mode.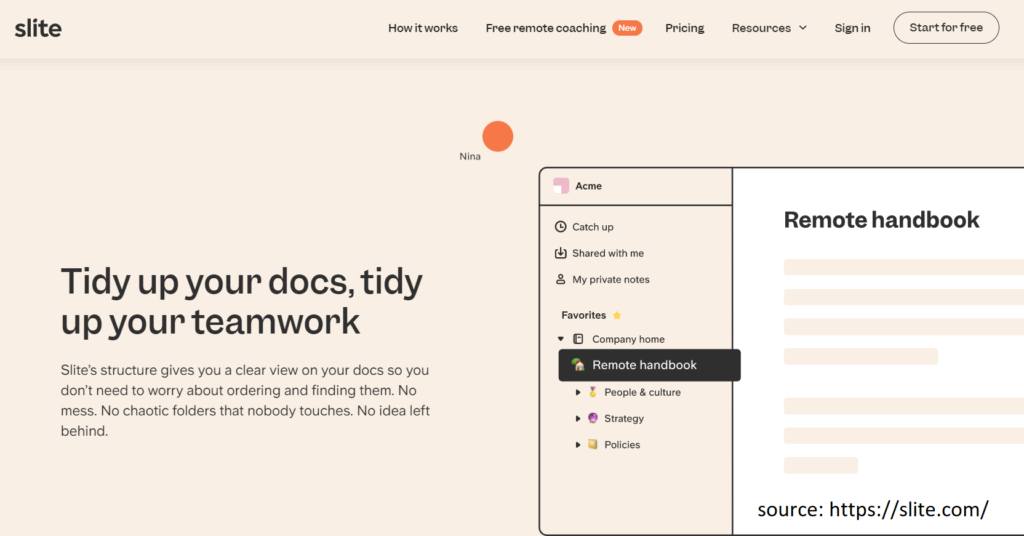 Slite is more than just a note-taking software – it helps teams to collaborate on tasks and projects. Team members can share ideas, get feedback and create a workflow plan on a single platform, regardless of their location.
Slite supports integration with multiple tools, including YouTube, Google Drive, Slack, Asana, and GitHub. If you're new to Slite, you can take advantage of the built-in templates to get started. The app lets you import your documents from other platforms so you can access them in one place.
Slite is highly customizable, and the search function makes it easy to find anything. If you work as a team, "Catch up" highlights everything that happened in your absence, making sure that you never miss anything. Like Typora, Slite lets you write in markdown, helping you work more efficiently.
Compatibility: Slite is available for macOS, Windows, Android, and iOS.
Slite pros:
Works as a collaboration and communication tool
Has a Markdown editor for better productivity
Has a free account
Offers table of contents view for easy navigation
Slite cons:
The user interface might be too complicated for some users
Pricing
Most people will find the free version suitable for their daily use. However, businesses may need to upgrade to:
Standard plan at $6.67 per member per month, or
Enterprise plan, tailored to meet your preferences.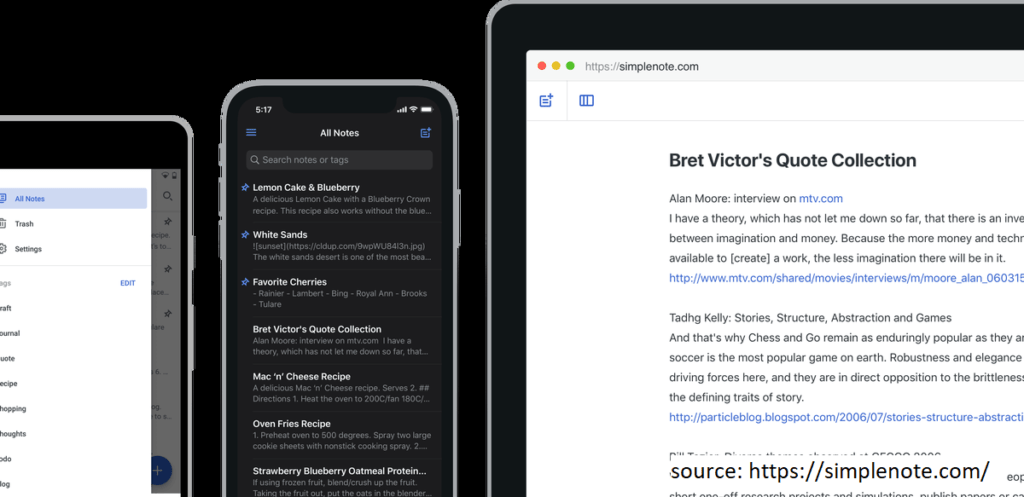 Simplenote is a no-frills note-taking app that does what it's designed to do. It's easy to use and works efficiently at capturing and storing your ideas and thoughts. As the name suggests, Simplenote offers a simple way to maintain notes, ideas, and lists.
There's no limit to how many notes you can create. Plus, you can edit them any time. You can organize notes using tags and pins for ease of access. Simplenote also comes with a super-fast search functionality that lets you quickly find anything that you're looking for.
The Simplenote app lets you back up your data to the cloud and synchronizes your notes and ideas across multiple devices. This allows you to access them from any location as long as you have an internet connection.
Compatibility: Simplenote is available for Windows, macOS, Linux, Android, and iOS.
Simplenote pros:
Has a minimalist user interface
Works on all platforms
Syncs to all your devices
Simplenote cons:
Some users find it too basic
Lacks text formatting
Pricing
Simplenote is a free digital notebook.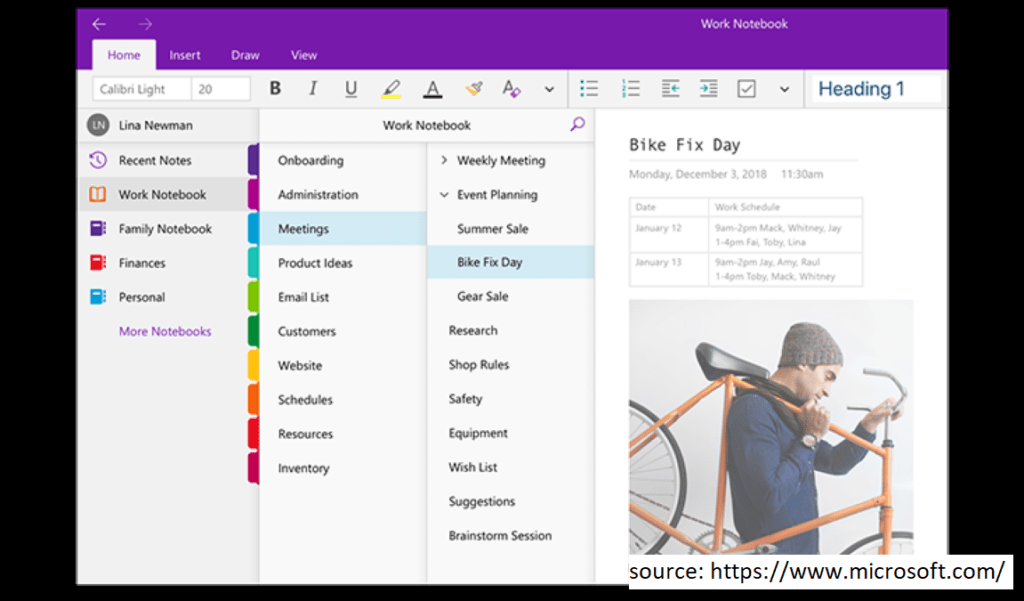 If you use Microsoft Office apps like Excel, Word, or PowerPoint, you'll appreciate the OneNote note-taking tool. The app is feature-packed and designed to help you organize your world in neat, color-coded sections.
OneNote lets you type, write by hand (with a stylus), scan handwritten notes or pages, and clip Web pages. You can save everything on virtual notebooks that you separate into sections using color codes for ease of identification. You can further organize notebooks using custom tags and labels, which you can easily find, thanks to OneNote's powerful search feature.
Compatibility: OneNote supports all major platforms, including Android and iOS.
OneNote pros:
Free to use on any platform
Sync capability on all your devices
Easy collaboration
Rich in features
OneNote cons:
Lacks advanced organization features compared to Evernote
Pricing
Microsoft OneNote is available free of charge for all users.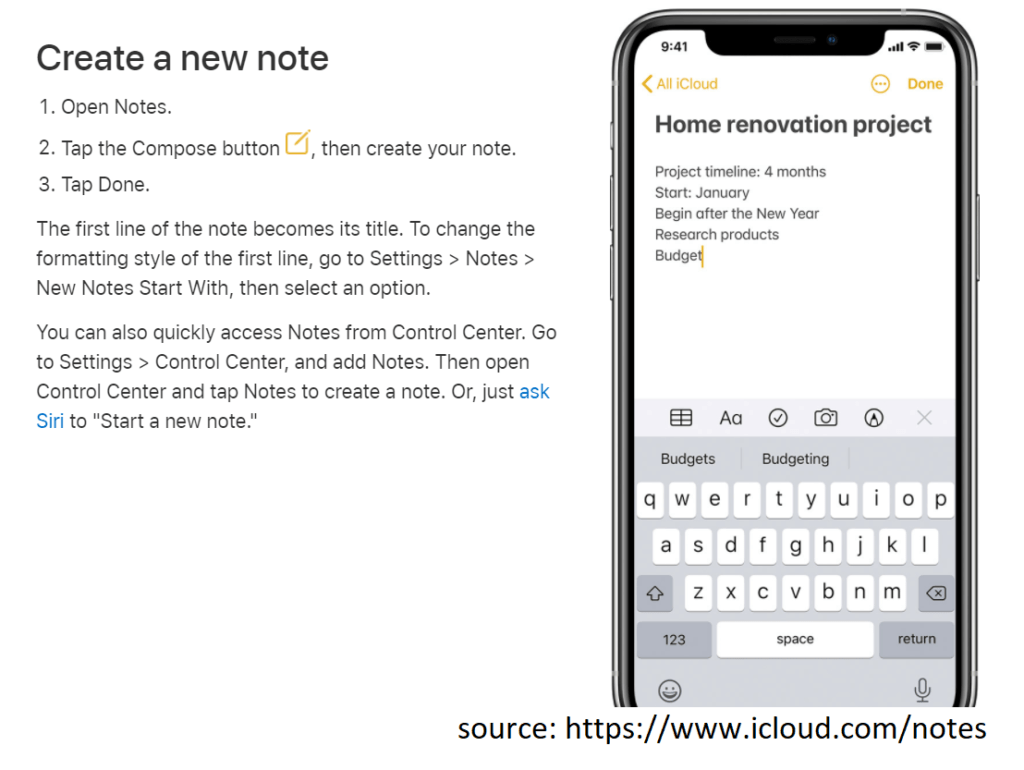 If you use any Apple device, Notes is the app to go for. It comes built into iOS, offering an intuitive and user-friendly interface that syncs your notes across your Apple devices. Apple Notes offers web support, which is a welcome feature if you have an iCloud account.
Notes lets you write and manage basic notes and to-do lists. Plus, you can drag and drop content like photos and documents and organize them in folders.
Notes pros:
Free to use
Works well with Apple devices
Compatible with Siri
Syncs your notes across all your iOS devices
Notes cons:
Only supports Apple devices
Pricing
Apple Notes comes preloaded on macOS and iOS devices.
Pro Tip: Reach Optimum Efficiency with a Time Tracker
A digital notebook helps to keep your life organized, allowing you to work seamlessly and achieve all your tasks and to-do lists in an orderly manner. However, for improved efficiency and productivity, you need to keep track of the time you spend working on projects. Traqq comes highly recommended for its simplicity, accuracy, and rich features. Plus, you don't need to pay a dime to use it.
Not only does Traqq help you achieve your goals on time, but it also records every single minute worked, showing you a visual overview of your activity levels. This makes it easy to analyze your overall performance within a certain period and compare it to your business productivity and profitability. With Traqq, you can keep track of all your tasks, projects, and to-do lists and monitor the progress of your work.