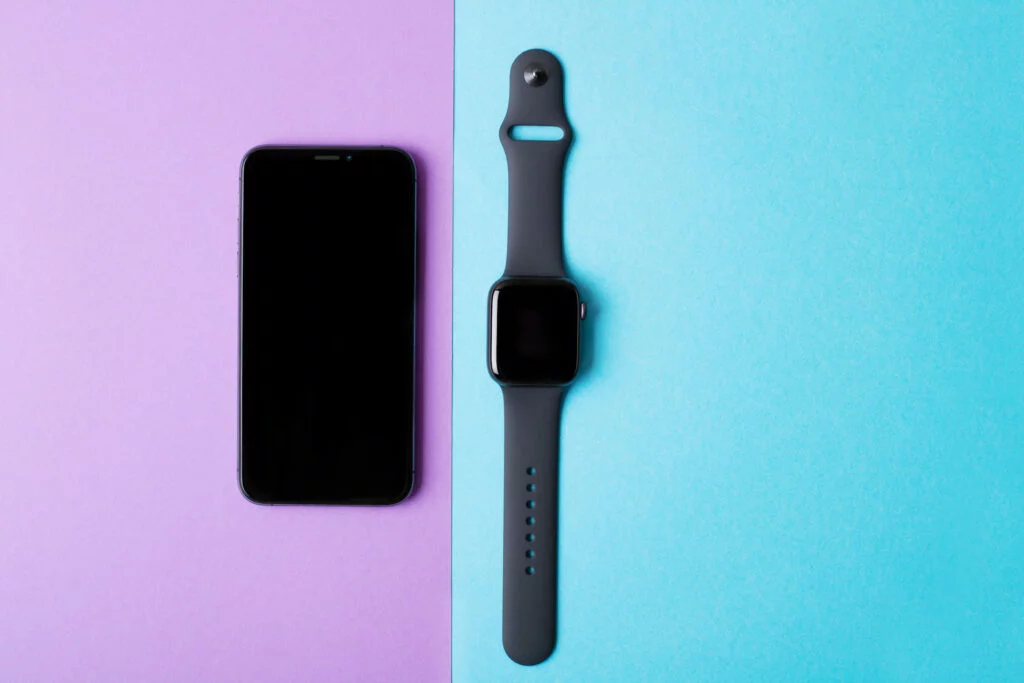 Time management is the number one burning issue in most workplaces. A company that doesn't manage its time well simply won't be able to compete with its rivals in the marketplace. Its productivity will be undermined by inefficient work practices and will finally hit bottom.
Hard work has been replaced by smart work. It is better to optimize one's time to yield the best results rather than working round the clock with nothing to show for it at the end of the day.
With the almost complete digitization of the workplace, more people are learning to do their work on the go, with their mobile devices. Whether you're an employer or a freelancer, it is important to use your time productively, correctly calculate your wages, and bill clients in a way that accurately reflects your output.
This is where time tracking apps come in handy. You can set an alert to notify you of an approaching deadline and visualize daily, weekly and monthly productivity with insightful graphs and curves. You can schedule tasks and set deadlines and rely on these apps to keep you focused on your work no matter where you are.
Sure, you can open your diary and jot in your plans for the day. But that doesn't do much more than help you organize your time and serve as a reminder. Modern apps on the iOS platform can do so much more, and it is in your best interests to give them a try. Here are 7 of the best time and activity trackers on the iOS platform to help you double down on productivity.
What to Look for in a Time Tracking App for iPhone?
Open the App Store on your iPhone and type "time tracker". You will literally see hundreds of apps, each one claiming to be the best activity tracker ever invented. While being overwhelmed with choice might be a good thing, it doesn't mean every option is equally as good as the next one. Plus, you might find yourself indecisive about which one to go for.
That is why we have done the hard work for you and compiled a list of 7 top time trackers for iPhone based on the following criteria:
Price. All the apps on the list are free to download. While most offer paid plans, each of them can be used for free.
UI. The last thing you want when you're trying to organize your time is a disorganized user interface. All the apps on this list have clean and intuitive UIs. The main features are displayed prominently and easily selectable.
Timer. The timer is the fundamental feature of activity monitoring and time tracking. The apps on this list allow you to start, pause, and stop tracking whenever you want, wherever you want.
Backup and export features. Tracking your activity is no use if you can't use the information either now or further down the line. Every app here can export tracking data in different formats and also back it up to the cloud.
Functionality. Whether you want to track time, measure output, estimate bills or earnings, or simply figure out a way to increase productivity, these apps have what you need.
7 Top Time Tracking Apps for iPhone in 2020
So, what are the best iPhone time tracking apps? While we don't claim these seven are the absolute best on the market, finding an app that is equally good at monitoring your activity might be difficult.
Hubstaff is an app for tracking remote workers' time and location on the iOS platform. The built-in GPS tracking feature allows monitoring your company's workforce. With the Hubstaff app, payroll can be automated and updated without the need to fill in manual entries.
The dashboard lets you monitor the workflows of your employees. You can create time sheets and budget reports that show you how the company is using the allocated capital and what adjustments need to be made to maximize productivity. Hubstaff lets you use various project management apps, including Quickbooks and Basecamp. You can use the app on your iPhone, iPad and iPod Touch.
Hubstaff includes a timer that you can pause and resume to reflect natural breaks in work. You can add work notes to clarify what is being done, quantify production with the activity levels feature, and take screenshots to use in reports.
Hubstaff lets you choose from a number of plans. You can sign up for the free plan or plump for the Enterprise option, which is suitable for small businesses.
Timesheet — Time Hours Tracker
Timesheetis a mobile time tracker available on iPhone, iPad and iPod Touch devices on iOS 8.0 and later. It even has support for Apple Watch. It lets you track a single activity for up to three months, with an option to pause and resume at a later date.
Timesheet is suitable for small businesses to create and manage multiple concurrent tasks. The projects are color-coded for ease of identification and can also be organized by date, type of activity, and duration. This helps project managers quickly figure out which projects require the most activity and resources.
Even if you wish to track your projects at different rates, you can do that with Timesheet. Plus, you get to track activity when the app is running in the background.
The statistics feature in this tool provides a graphical overview of workflow compositions, daily activities and other types of useful data that allow employers to devote more time or resources to specific areas, while customizable invoices make billing clients accurate and professional.
Timesheet lets you export reports to Excel and supports most web browsers on the market. It has Basic, Plus and Pro plans for customers to choose from. It is suitable for freelancers, independent professionals and contract workers alike.
HoursTracker enables time tracking on the iOS platform. You can set time limits and breaks before you start working, and the app will keep an eye on you, making sure you stop when you should. You can also type in your pay rate, and the tool will figure out your earnings as you work.
Many of us can forget to clock in, thus missing out on valuable tracking information. This tool's Start Clock At… feature allows you to set tracking ahead of time. And while you're working, HoursTracker is silently backing up your data to the cloud so you can retrieve it at any time, on any platform.
Interestingly, you can use HoursTracker as a location reminder that beeps you when you get to a work location. And, should you have anything to say about a time entry, the Comments feature in the app lets you do just that without the need to open your diary app.
You can export data from HoursTracker in CSV format to use with Excel and other worksheet apps. You can create daily, weekly, or monthly reports, or simply select any time stretch to get reports, and the tool will do the rest.
HoursTracker is available for free, but you can add a monthly or yearly subscription to enjoy the cloud features. It is available on iPhone, iPad and iPod devices running iOS 9.0 and later.
Looking for a feature-packed app for your time-tracking needs? You can do worse than plump for WorkTime Tracker. This tool is functional without being crowded, so you can easily choose the feature you want to use.
If you're a freelancer, you can use WorkTime Tracker to create conventional work reports or choose any time period you want and send it to your client as an email attachment in HTML, PDF or CSV format.
WorkTime Tracker syncs time tracking across connected devices on both mobile and desktop platforms. It is free to use on iPhone, iPad and iPod devices running iOS 8.0 and later.
Harvest is a simple and flexible time-tracking app. The features of Harvest are aimed at business finance management, but it works for teams as well, with the app's capability to produce timesheets and submit findings in simple, visual reports.
The app also includes a start-and-stop timer feature for to-do lists. There is also an offline mode that allows you to work from anywhere. Invoices and other bills can be easily compiled and sent to clients from within the app, and the app alerts you to payments from clients.
The app is generally free, although it includes advanced features to accommodate more demanding client requirements.
Bonsai is an app designed to simplify workflows, provide insights for time optimization, and generally prevent the stress from juggling too many projects at a time. The app provides the services required of an all-in-one time tracker, timesheets and billing system, and it is project-based, meaning you can work on multiple projects and bill accordingly. Creating invoices is pretty straightforward since you can automate the whole process with a simple click.
Bonsai currently serves several hundred thousand subscribers on multiple OS platforms (iOS, Android, Chrome, & Mac). Its pricing is also acceptable, with users able to get free or paid usage of the app.
TimeTag is a handy app, especially for those who favor cloud storage and services. It provides subscribers with a data grinder and framework for keeping track of hourly or daily operations, merging these activities with calendar schedules and cloud-based storage, all in a simple and user-friendly interface.
The app reports all tagged activities in PDF and Excel documents, and these can be exported for storage or e-mailed to clients and sponsors. This allows quick invoicing and billing. The pricing is also fair. TimeTag is free for single users and cheap for teams collaborating on a project. What is more, TimeTag supports personalization, so you will be able to import records and schedules from your calendar and chart hourly or daily operations based on these.
One final note…
By now, you should have been able to make a decision about the time tracking app that suits your needs the most. It is better to go for one that has just the right blend of activity monitoring, sharing and productivity enhancements.You should also keep an eye out for apps that can deliver the best time tracking experience across multiple desktop platforms. Traqq.com is an excellent example of a time tracking tool that will work for you on Windows and macOS, meaning you'll be able to successfully coordinate your local office teams, remote employees and freelancers of Mac and Windows PC users.