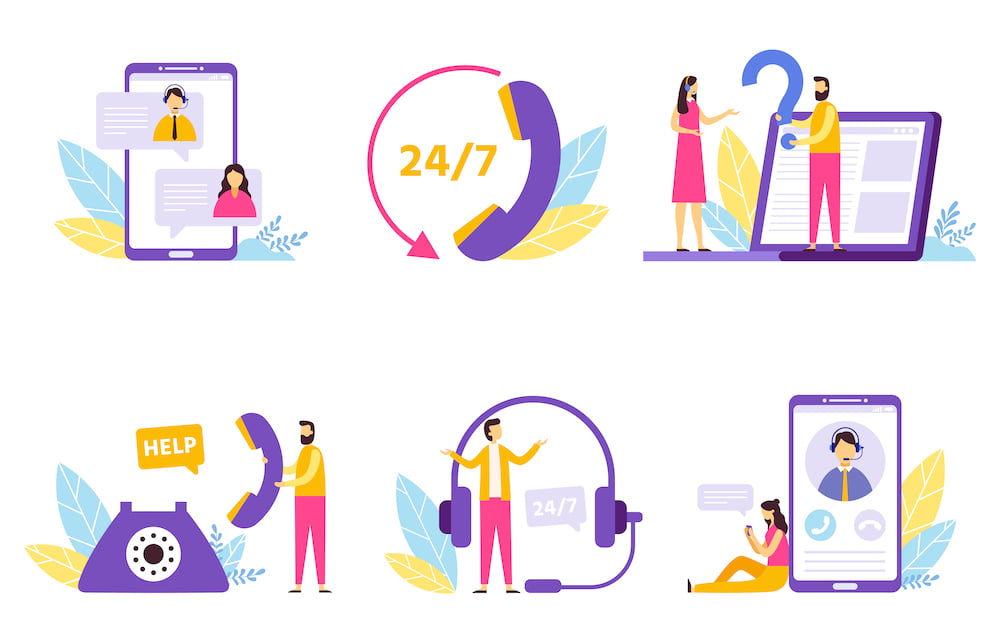 If you want to survive in this digital era, you need to move your business online. These days, with more people shopping or getting services on the web, companies must establish accessible customer support. So, this means that you'll need to set up a virtual call center and choose the right software that will ensure efficiency.
According to Zendesk's 2020 Customer Experience Trends Report, over 50% of customers across all age groups reach out to a service team via phone. Moreover, a PWC study reveals that 75% of customers prefer human interaction even when automated solutions are available. These days, call centers are established not only by big corporations but also by startups. Because of modern technology, it has become easier to set up a virtual contact center anywhere in the world.
What Are the Qualities of a Good Virtual Contact Center App?
In reality, there is no single app to replace all virtual call center programs. All of the software programs we feature in this article have their own benefits and drawbacks. What's important is that you choose the one that suits your needs. At the very least, your virtual contact center software should possess the following features:
Support for multiple channels (phone, live chat, email, and social media)
Call routing
Cloud-based calling
CRM integration for customer context
KPI monitoring and reporting
Outgoing calls
Call scripting
Interactive voice response (IVR)
Escalation management
What Are the Top Virtual Call Center Apps in 2021?
Now that you've learned about the qualities of an excellent virtual customer service app, let's look at the best options available.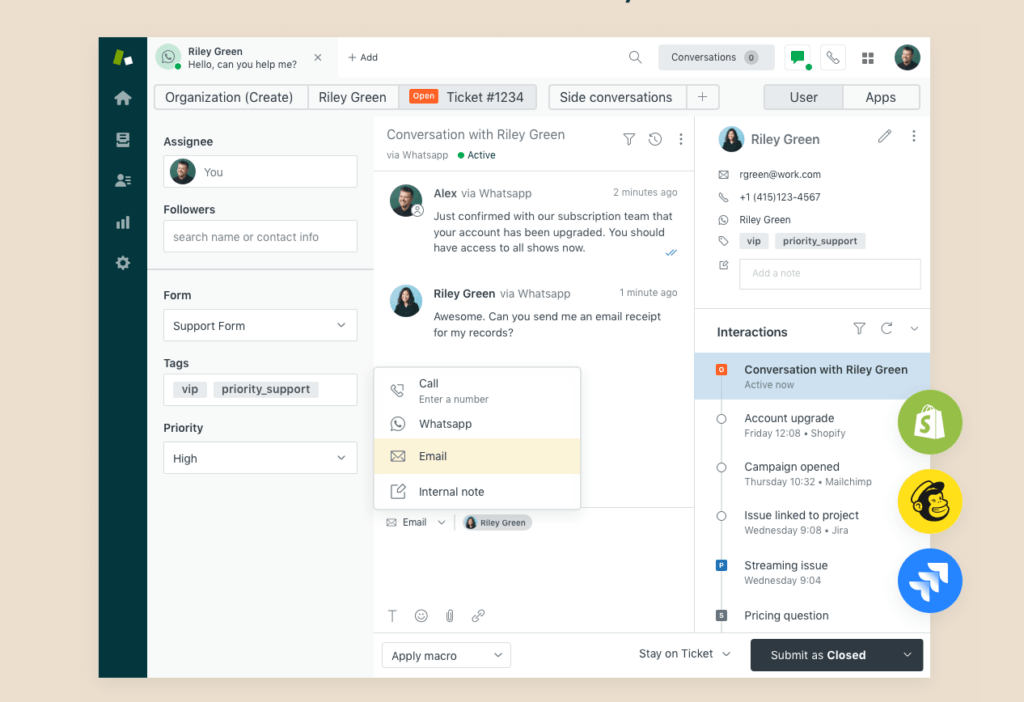 Most cloud-based contact center software providers integrate customer relationship management (CRM) into their products. Meanwhile, ZenDesk does things differently by developing a virtual call center around CRM. With ZenDesk Talk, businesses can enjoy a sleek and convenient solution that prioritizes customers.
Even when you're managing a remote team, your geographically scattered customer service team can provide phone support from the same place they manage other channels. When agents take a call, they will see the customer history and information on the platform. What's great about ZenDesk is that it improves workflows and optimizes efficiency by collating all the details under one roof. All the while, the tool makes it easier for users to track communications through the built-in SMS feature. Text messages are automatically generated according to raised tickets.
What's more, ZenDesk has all the features you need in a virtual contact center solution. Some of these features include real-time monitoring, call recording, routing, and IVR. Since it is cloud-based, it will only take a couple of minutes for you to set it up. Moreover, its analytics allow you to collect KPIs for performance tracking.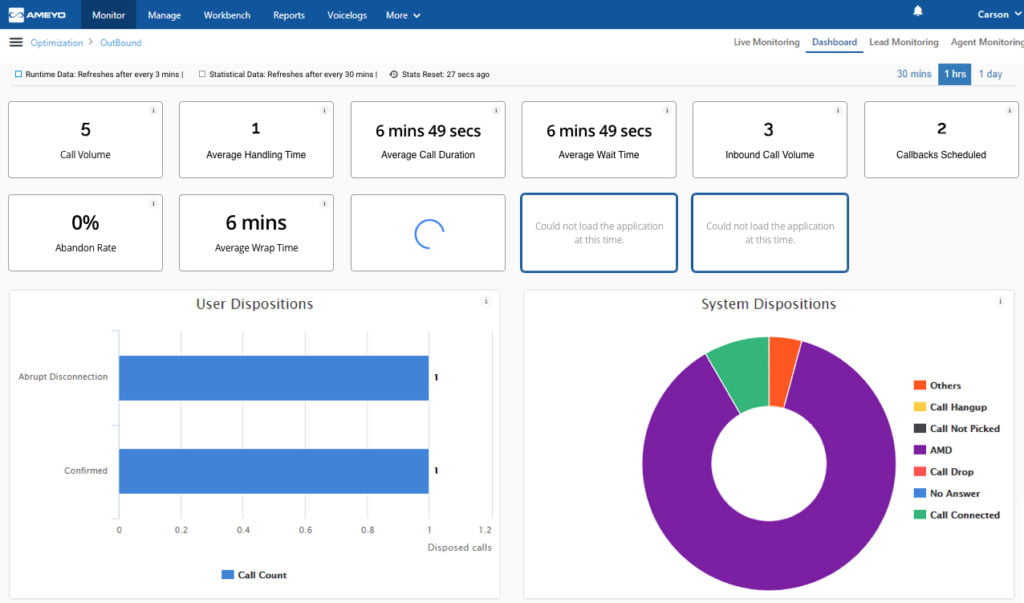 With Ameyo, you can enjoy outbound and inbound contact management functionality. With the outbound contact management feature, you can access call recording, preview dialer, and predictive dialer modules. With those solutions, your remote agents can analyze call data to achieve better customer service performance. Meanwhile, with the inbound contact management functionality, you'll have virtual queue management, an automated call distributor (ACD), missed call alerts, and interactive voice response (IVR).
With omnichannel contact management, your business can improve customer engagement. Your clients can reach you through email, voice, social media, and ticketing communication channels. You can get Ameyo on a subscription basis. However, you can also pay a one-time fee for a perpetual license.
If you're looking for an all-in-one virtual contact center solution, consider choosing Five9. This software allows you to manage sales and customer support over a single dashboard. While you can expect all the necessary features, it also maximizes your team's efficiency through predictive AI. For instance, if inbound calls are queuing, the calls will be routed to available agents who are assigned to outbound calls. The predictive AI will divert calls accordingly to let other people handle the extra load. You can tweak the settings and features to improve efficiency in the workflow.
Now, if you want extended functionality, you can integrate Five9 with other popular CRM platforms, including ZenDesk, Salesforce, and Oracle. What's more, it is a cloud-based solution, which means you can use it without investing in telecom hardware. Another great thing about this platform-as-a-service (PaaS) software is that its pricing is customized according to the customer's needs. So, whether you need a solution for a small business or a big enterprise, it will fit your budget and specifications.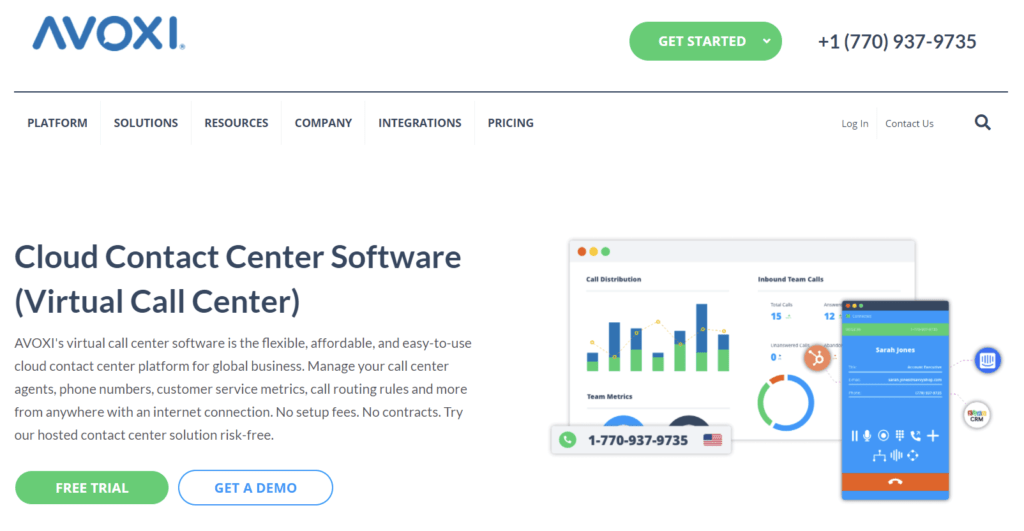 Are you running a contact center for a large enterprise? Perhaps you need a cloud-based solution for your virtual contact centers in remote locations. With the AVOXI Genius tool's centralized dashboard, you can manage business communications and streamline customer service operations. Users can analyze KPIs to monitor sales activities and track inbound calls.
With AVOXI Genius, you can use features such as voicemail transcription, role-based access, alerts/notifications, call recording, and member management. It even has an automated attendant module that will divert calls to other extensions without an intermediate operator. Moreover, as an administrator, you can configure system settings to manage routing options and interactive voice response (IVR).
Using the summary notes on AVOXI Genius, you can track customer information and monitor call dispositions. You can start using this software on a subscription basis. Moreover, you can get support via phone, live chat, email, and other online channels.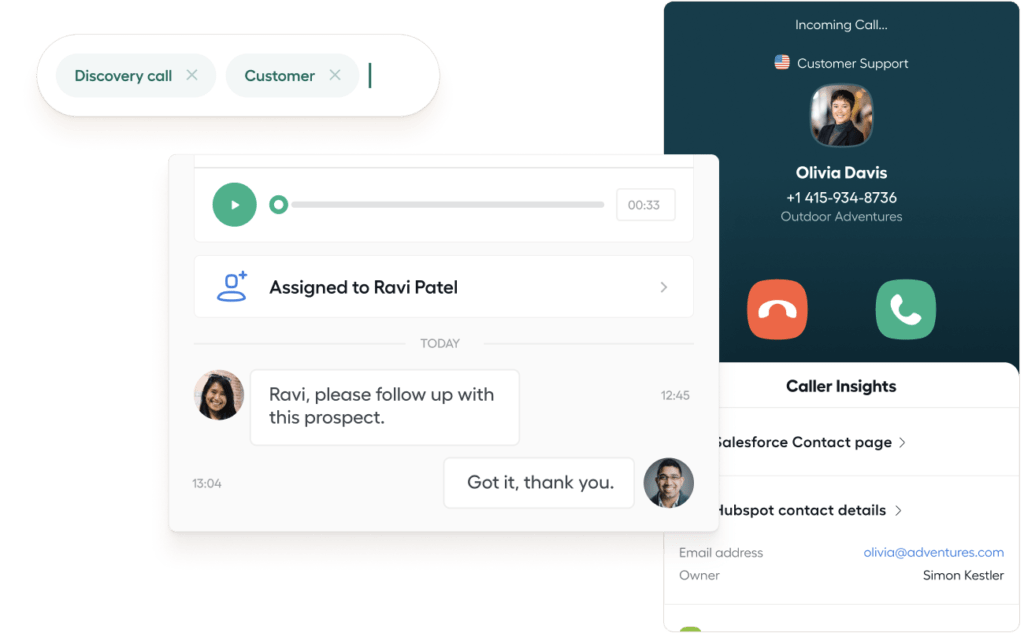 If you want to ensure a better customer service experience, consider using Aircall. This cloud-based call center software has all the features you need, including call routing, IVR, and skill-based routing. You can even access other functionalities, like call whispering, queue callback, call queuing, and live call monitoring.
Now, you may wonder what the call whispering feature does. Well, if an agent is struggling, their manager can sit by them, listen in, and give advice. The other person on the line won't hear what's happening behind the scenes. This is a useful feature for training and feedback purposes. You can also access contact center analytics data to monitor and manage your team's performance.
Pro Tip: Use a Time Tracker for Monitoring Your Virtual Call Center
It's not uncommon to find contact centers operating outside the United States. Because of the pandemic, those support offices had to send their employees home. So, many customer service representatives now have to work from their homes. Of course, because of this, attendance management and performance monitoring have been a pain. Well, thanks to cloud-based tools like Traqq, many teams have been able to transition to remote work smoothly.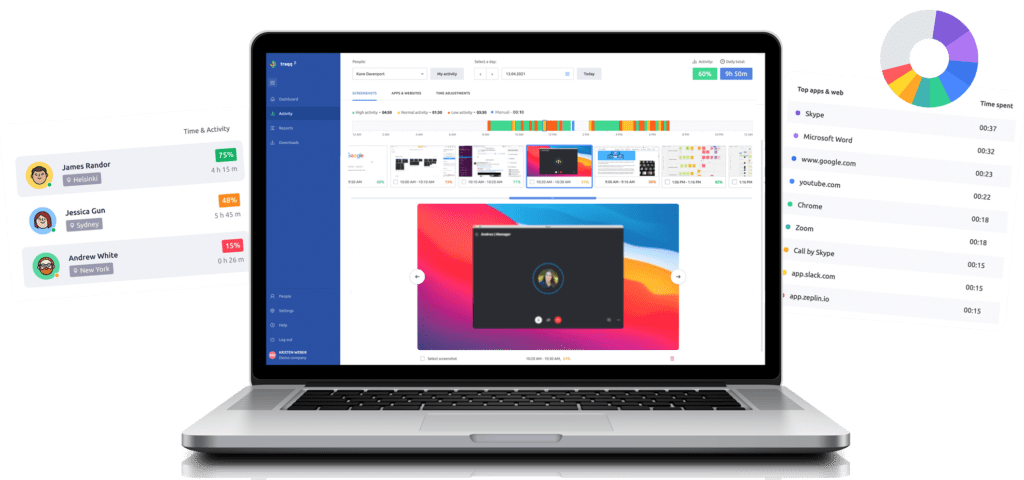 If you're running a virtual contact center, you will benefit from using Traqq. This lightweight tool allows you to keep track of staff attendance and performance. All your employees need to do is install the app and click Start. Traqq will run discreetly in the background and log their work hours automatically. They don't have to create timesheets manually because the tool will do it for them. They only need to click a few buttons on the dashboard to generate their timesheets.
Aside from that, you can use Traqq to monitor the performance of your call center agents. Since you cannot observe them in person, you can use the dashboard to see if they are doing productive work. The app takes random screenshots and video recordings of the user's screen and uploads them to encrypted cloud storage. Even so, the images and videos are blurred to an extent that will prevent sensitive information from becoming legible. Aside from that, you can also see the activity levels of an employee based on their keyboard movements and mouse clicks and scrolls.
Conclusion
Before you decide what software to use for your virtual call centers, make sure you perform due diligence on vendors. Just because a software product is packed with features, it doesn't necessarily mean that it's right for your company. Choose the contact center app that will fit your specific needs.