In a brick-and-mortar office, employees sign in and out when they enter and leave the premises. However, as the world becomes more digital-dependent, this method of attendance tracking is getting less efficient. According to Upwork's 2020 Future Workforce Pulse Report, around 36.2 million Americans will be working remotely by 2025.
Since it seems that remote work is here to stay, companies must find ways to adapt. To ensure optimum efficiency, managers must use an employee attendance tracker. Thankfully, Traqq is here and it does more than just monitor absenteeism.
Traqq: Track Attendance and Billable Hours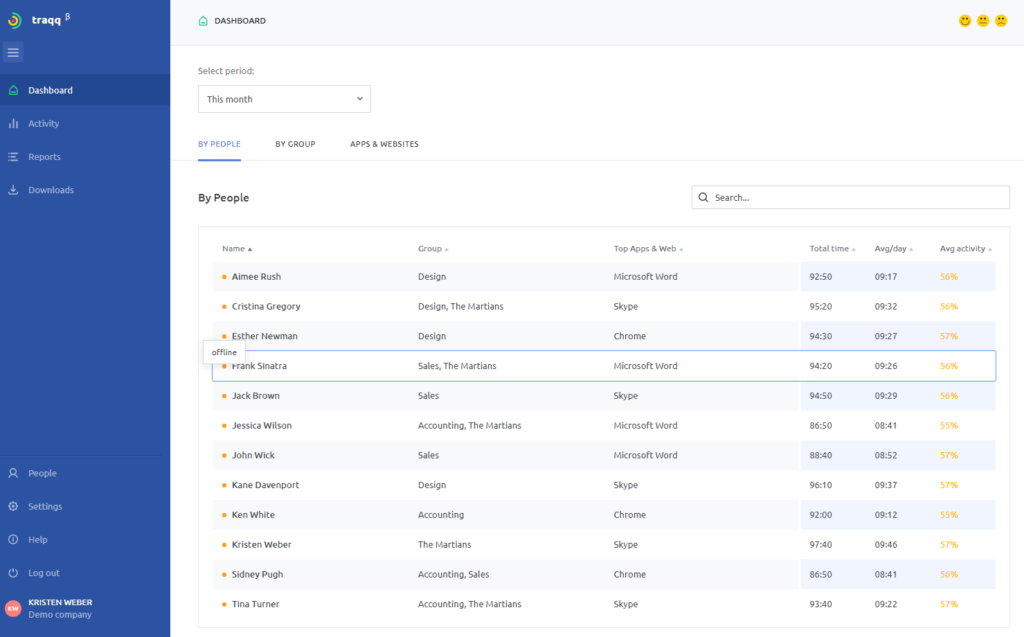 Also known as employee monitoring, time tracking is the process of recording the hours that every staff member has worked. It also involves determining how employees use their time during office hours, ensuring that every minute worked is a minute paid. Traqq is quite useful in this area, especially since it records regular and overtime hours.
Why You Need a Time and Employee Attendance Tracking System
Time and attendance tracking is beneficial not only for company owners and managers but also for remote employees. Indeed, Traqq monitors attendance, but it does more than that. With this tool, a remote worker can ensure that they will also be compensated for any overtime hours. Meanwhile, it helps companies resolve issues with absenteeism. Moreover, team managers can save time organizing schedules and tracking dates.
Traqq allows remote employees to log their working hours. If they are going to take a break, they can simply turn off the tracker. What's more, this free employee attendance tracker monitors activity levels based on keyboard strokes and mouse clicks. So, it also fulfills the objective of measuring productivity. Traqq gives visual data that helps managers make decisions like reducing or increasing staff count when necessary. Having an attendance controller like this enables you to streamline your work.
What's great about Traqq is it is multi-purpose software. It also functions as an invoice and payroll management tool, serving as a critical source of such information. So, aside from improving the attendance tracking of a company, it also makes tracking expenses easier for team managers.
How to Monitor Employee Attendance with Traqq
Create an account on Traqq and download the app for free.
Invite your team members to install the attendance tracker. You can add an unlimited number of individuals for free.
Let your employees run the time tracker while they're working. They can also manually log the time they've spent working while being away from their device.
On Traqq's dashboard, you can see who's currently working. Simply change the period to Today and it will show you who has logged hours via the app. You'll also get a glimpse of employee productivity in real time. A green icon indicates that the individual is currently running Traqq, while an orange icon shows that the person is offline.
If you want a closer inspection of an employee's productivity for the day, you can click Activity from the menu. Under People, select the individual you wish to monitor, then select the current date. This will show you if the person has logged hours via the employee monitoring software. Moreover, you will see their activity levels. Green indicates high activity, orange shows normal activity, and red means the employee's activity is low.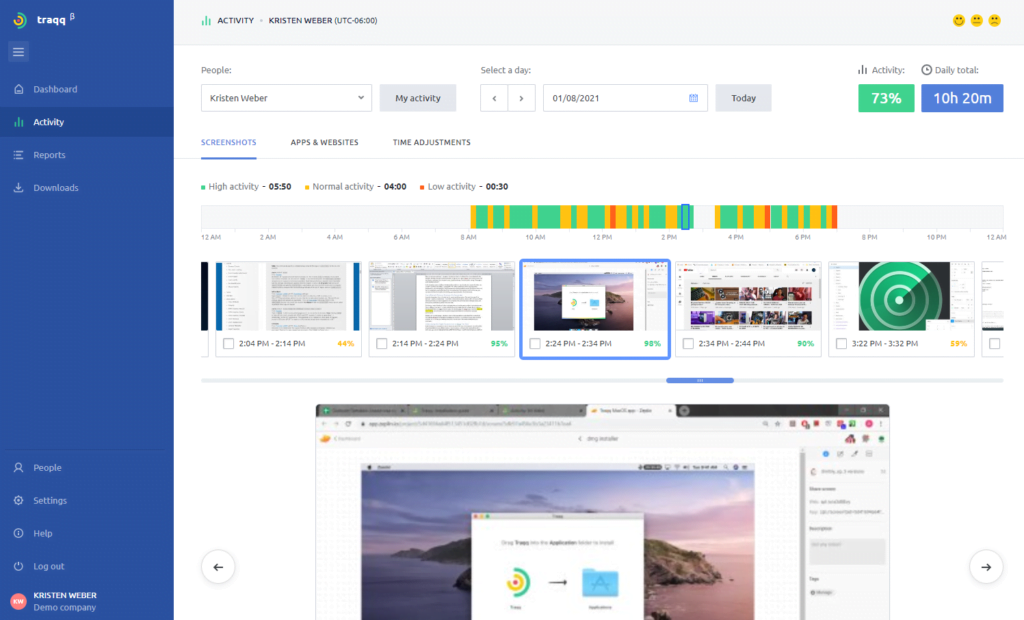 To review the online attendance of employees for the week or month, click Reports from the menu and select Weekly Summary. You can view individual reports or get an overview of attendance by group. For instance, you can view the logged hours of the entire marketing team.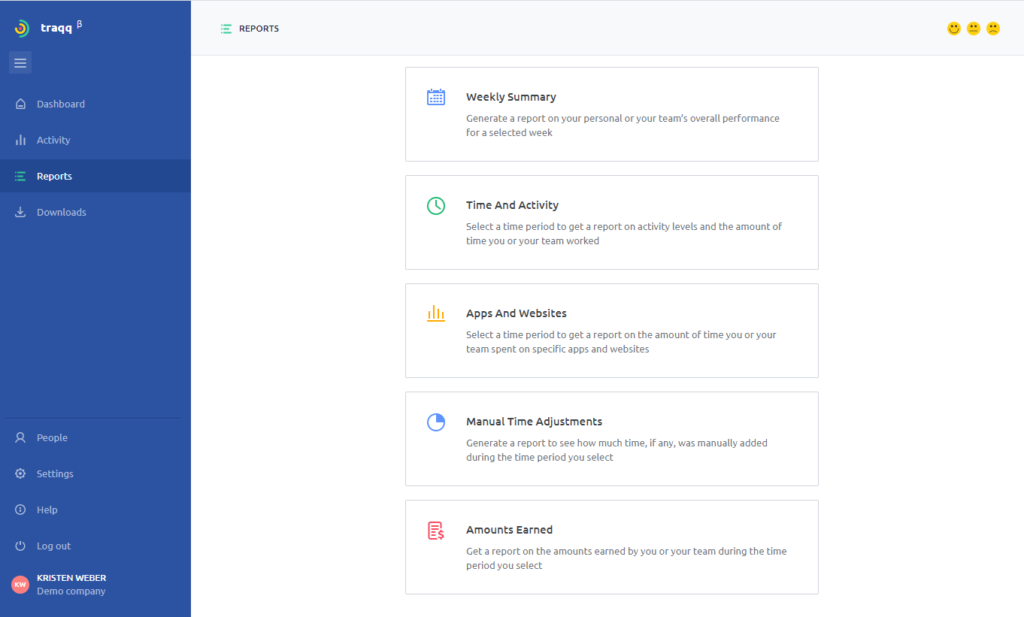 What's great about Traqq is it is more than just an attendance tracker. It also monitors web and app usage. So, if you go to the dashboard, you will also see the top apps that your team used. This way, you can easily identify time wasters.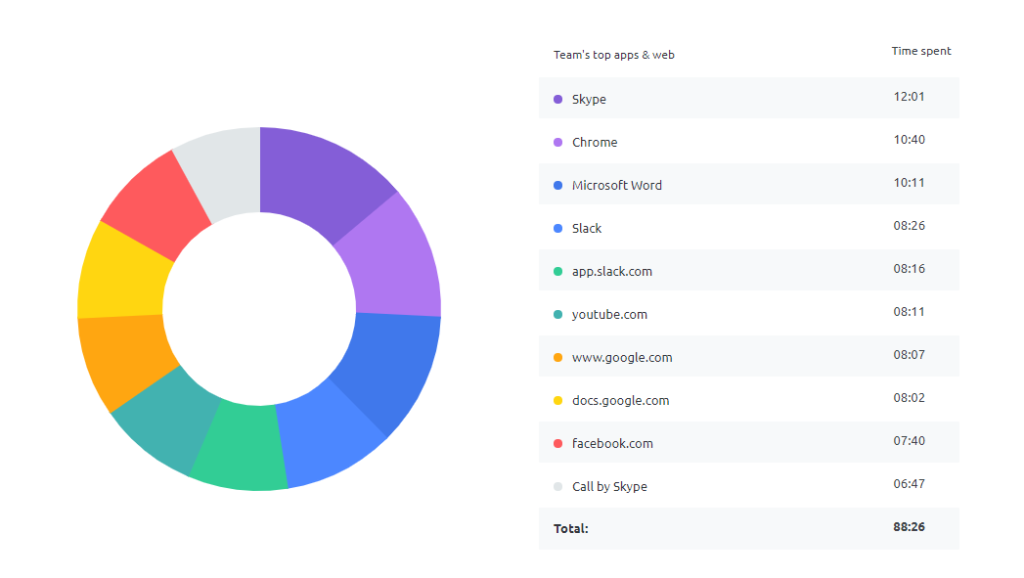 After breaking down the time tracking data you need, you can export the online report as a CSV file.
Tracking employee attendance has become easier and more efficient with Traqq. As of this writing, this app is downloadable for free. So, whether you're an individual freelancer or a project manager running a remote team, this app is what you need.