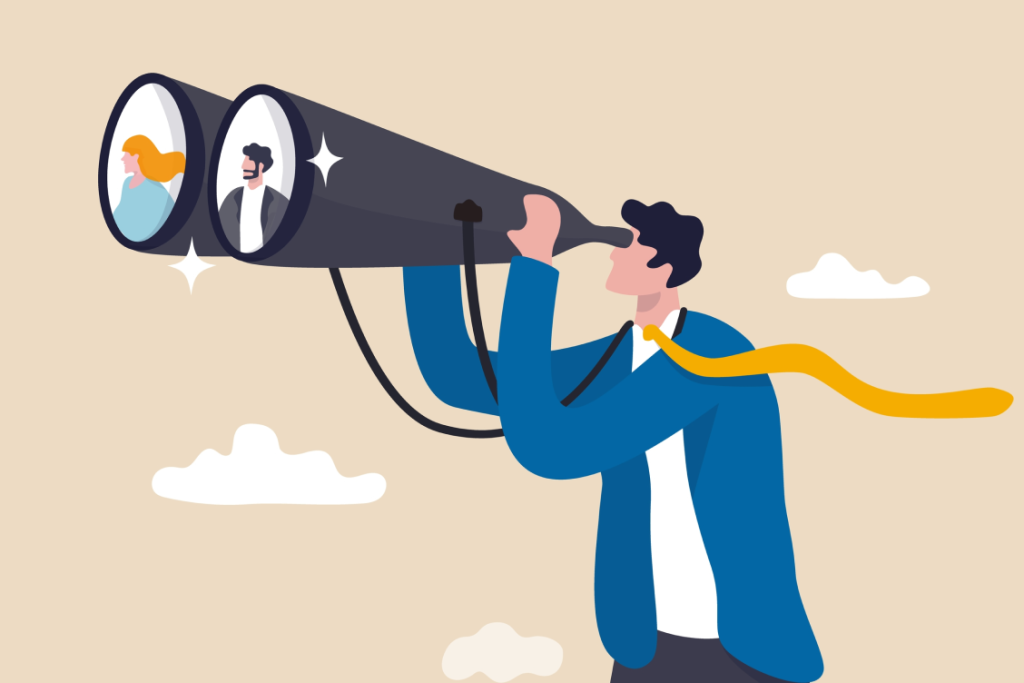 Employment statistics continue to shock us, especially amidst the COVID-19 pandemic. For instance, Prudential's 2021 Pulse of the American Worker survey says that one-quarter of all US employees plan to switch jobs once things go back to normal.
This is happening while the country is experiencing a labor shortage. While more companies remain short-staffed, it's becoming harder to find top talent, let alone retain them.
So, in this post, we're going to show you how to find good employees and ensure that they will stay with you for a long time.
Tip 1: Optimize Your Job Postings
According to SHRM's 2019 Skills Gap report, 83% of HR professionals struggle to recruit suitable candidates for various roles. 43% cite competition from other employers as the top reason why companies have a difficult time recruiting the right people.
Indeed, recruiters must ensure that their job postings stand out. Here are some ways you can optimize your job advertisements:
Improve the job description – According to a survey from Indeed.com, 52% of job seekers consider the job description as one of the factors influencing their decision to apply. So, perform a thorough job analysis and make sure you list all the core responsibilities, skills, and benefits that come with the role.
● Specify the job title – When you use generic job titles, candidates are more likely to ignore your postings.
● Include all the details – Job seekers usually narrow their search according to various criteria, including experience level, location, and even salary range. So, make sure that your job listing includes all the details about the role.
● Invest in sponsored postings – The best way to improve the visibility of your job postings is by investing in paid listings. This way, your advertisement will always be at the top of the results.
Tip 2: Take Advantage of Free Job Boards
People don't usually consider a free job board as the best site to find employees. However, that's not always the case, especially since free job postings are popular among seekers. According to The FlexJobs Summer 2021 Unemployment Survey, 57% of respondents used a free job search service.
Some of the best listings can be found on free online boards like Glassdoor and Indeed. All you need to do is prepare your job ad and upload it on one or more sites. It will only be a matter of time before resumes start filling up your inbox.
Tip 3: Leverage the Reach and Power of Social Media
In a way, social media sites also work like free job boards. If you have great engagement on your social networking profiles, you can reach out to lots of potential candidates.
LinkedIn's 2015 Global Talent Trends report says that over 75% of job switchers turned to the professional networking site to inform their career decision. So, posting your open roles on LinkedIn is definitely worth trying.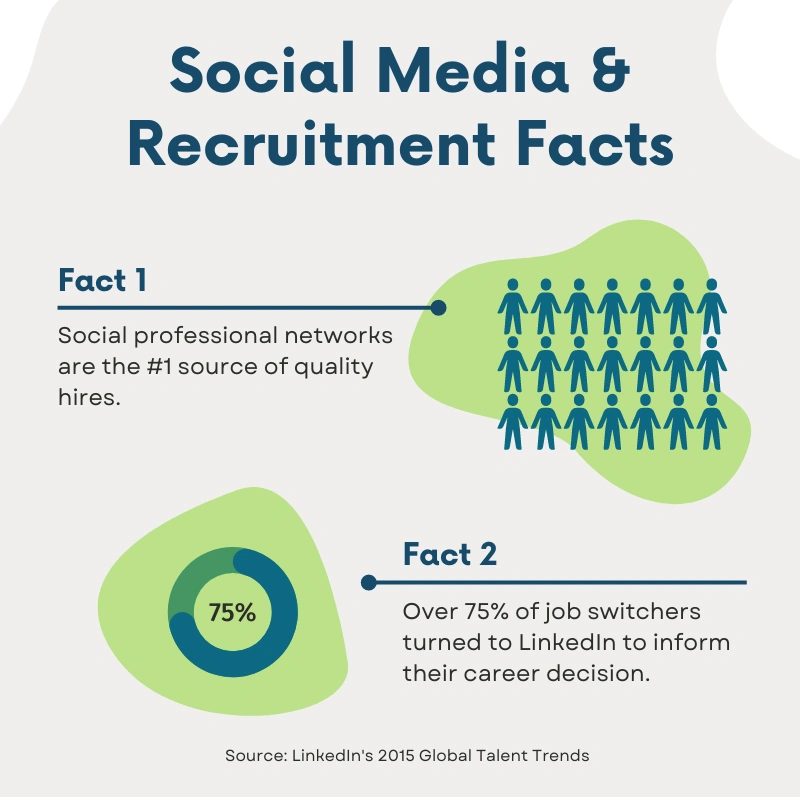 There are also other social media platforms where you can post your job listings. For instance, on Facebook, there are job-related groups that cater to specific professional fields and interests. On Twitter, you can add relevant hashtags to reach suitable candidates.
Tip 4: Develop a Database for Your Candidates
According to Glassdoor's HR & Recruiting Stats for 2018, a corporate job posting attracts around 250 resumes. Four to six of the applicants will get called for an interview. However, that doesn't mean that the rest of the applications should be trashed.
In most cases, there are quality candidates that may be useful for a position that may open in the future. For this kind of situation, having a candidate database can be beneficial.
With such a database, you can store resumes from stand-out applicants that are simply not matched with the current position you're filling. In case a suitable role opens up, you can refer to your database.
You can use applicant tracking software to define keywords and attach them to every candidate's resume. This way, looking up people with the right qualifications and skills will be easy and quick for you. In the future, finding good employee candidates won't be an issue for you.
Tip 5: Encourage Current Employees to Share the Job Opening
The same LinkedIn survey says that 50% of job seekers rely on word of mouth when looking for new positions. So, encourage your current employees to share the job opening in their network.
Of course, you can post ads on Facebook and LinkedIn, but your reach will still be limited. When your workers help, you can widen your reach to other channels.
If your company's budget permits, you can incentivize the entire process. Offer recruitment bonuses to employees who can successfully bring in new hires. Such a system can be a win-win situation for everyone involved.
Tip 6: Know How to Recognize Top Talent
When asked for tips on scaling up a company, Alex Torrenegra, CEO of professional network site Torre, said:
"In order of priority—people, product, profit. You need to have a team capable of building a product that eventually triggers profit."
If you want success for your company, you need to find good employees with specific traits or skills. You must know how to recognize top talent wherever you go.
However, hard skills are not the only thing that matters. It can be difficult to fake empathy and a strong sense of service orientation. These are things that you cannot teach people.
So, when you meet someone with these qualities, don't hesitate to hand them your card. Ask them if they'd be willing to discuss an open position in your company.
How to Retain Good Employees
It's difficult enough to hire the right talent. However, keeping them is a different ballpark. If you know how to find a good employee, you also need to learn how to keep them engaged. Here are some ways you can manage your company's worker turnover rate:
Place Importance on the Onboarding Process
The recruitment process does not end once you've hired a new employee. As part of your retention strategy, you need to ensure a positive onboarding experience.
According to Glassdoor research, an excellent onboarding process can boost employee retention by 82%. Unfortunately, a Gallup study revealed that only 12% of workers believe that their companies are doing a great job at onboarding.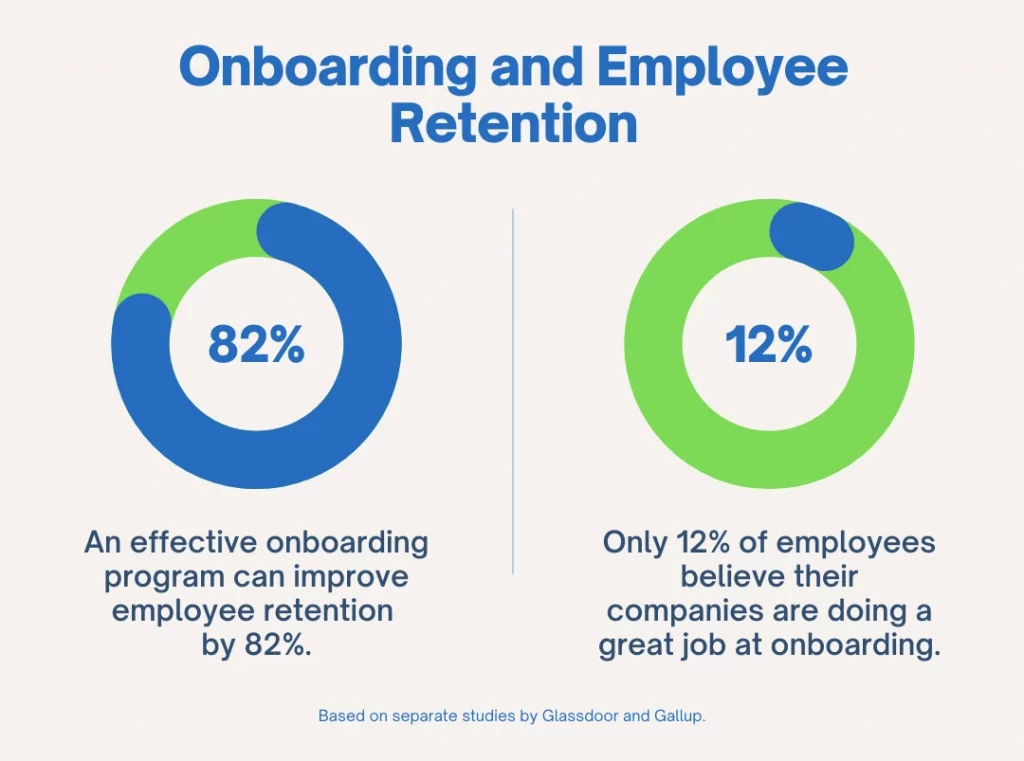 Remember that the onboarding program creates the first impression on a new employee. So, plan carefully and put your best foot forward. This way, you can quickly get them engaged and productive.
Foster a Healthy Work Environment
A Joblist survey revealed that 17.2% of employees who leave their jobs do so because of a toxic work environment. Therefore, make sure that you have a workplace culture that celebrates diversity and makes everyone feel included.
While employees come to the office to work, they still want to find enjoyment in what they do. For example, it's not uncommon for companies to offer on-site fitness centers. It's a great way to help workers unwind after sitting for several hours in front of a computer.
There are other ways you can transform the office environment to make it more attractive for retaining top talent. Aside from having foolproof diversity training, you should also improve the amenities in the workplace.
For instance, you can set up a zen room, pool table, or coffee and snacks nook. You can also organize birthday parties or happy hours at the end of the week. These are just some things that can help create a positive and healthy work environment.
Recognize People's Achievements and Hard Work
Who wouldn't want to be thanked and appreciated for their hard work? When you have top talent in your team, you can keep them engaged by recognizing them for a job well done.
According to an OfficeTeam survey, 89% of senior managers believe that their companies are conducting effective employee appreciation programs. However, three in ten workers don't think their organization is doing a good job at recognizing hard work.
SHRM's Retaining Talent guide says that 91% of HR practitioners believe that giving rewards and recognitions can boost employee retention. Meanwhile, a Gallup survey found that organizations can get the best results when they conduct worker appreciation programs at least once a week.
Promote a Healthy Work-Life Balance
Deloitte's 2015 Workplace Burnout survey revealed that 77% of the 1,000 respondents experienced burnout at least once in their current jobs. Now, it's important to note that a separate Kronos survey discovered that burnout is responsible for over 50% of annual turnover in companies.
Fortunately, there's still hope for HR practitioners. FlexJobs' 2018 Annual Super Survey revealed that 79% of respondents believe that flexible job conditions can improve work-life balance.
The pandemic ushered in a new way of working, and more people can enjoy the flexibility of fulfilling their duties without going to the office. While more companies go back to their brick-and-mortar workplace, there are still ways for organizations to adopt telecommuting conditions.
Remember that not all top talents are single and 100 percent dedicated to work. Some have domestic responsibilities, while others want a separate life outside the office.
Invest in Professional Development
You already know that your top talent is great at what they do. However, they likely want to expand their skill set or learn new information about the trade.
According to SHRM's 2017 Employee Job Satisfaction and Engagement report, 41% of employees consider career advancement opportunities influential to their job satisfaction. So, invest in professional growth and development to ensure that your top talent will stay with you. You can even develop a mentorship program and match your high performers with senior-level executives.
By developing your current employees, you're fostering a positive work culture and creating a pool of potential new leaders from within the organization. Statistically, they are more likely to succeed than the managers you may hire externally.
Encourage Two-Way Feedback
Many managers don't realize this, but most employees need constant communication to feel connected. Unfortunately, some leaders only use a word or two when responding to their subordinates. Other managers may not even reply to messages at all.
Meanwhile, you must know that feedback should be two-way. This means that an organization should be open to receiving comments and suggestions from employees.
SHRM shares that an organization's "responsiveness to employee feedback leads to higher retention rates, lower absenteeism, improved productivity, better customer service and higher employee morale."
Therefore, periodically conduct surveys and interviews. These channels will inform you about how your workers feel about the way things are going. What's more, doing so will show them how much the organization values them.
Avoid Micromanagement
It's totally acceptable to always be on the tail of your new hires during the onboarding process. However, if you keep following their every move, you won't create a healthy environment for them.
In his book Steve Jobs: His Own Words and Wisdom, the tech leader said:
"It doesn't make sense to hire smart people and then tell them what to do. We hire smart people so they can tell us what to do."
So, let your employees have plenty of space to do their job. As long as they have a clear direction, they should know what to do. Offer feedback once in a while, but accept that they will have a somewhat—if not completely—different approach than you.
When you're always after what your workers are doing, they will feel like they're not being trusted anymore. Consequently, they will seriously contemplate leaving the company.
Sometimes, employers have petty regulations and rules that do not contribute to the productivity of employees. Without foregoing them, these companies may risk losing their top talent to their competitors.
Conclusion
Attracting top talent can be difficult, but keeping them can be even more challenging. Everywhere businesses are getting short-staffed. Whether it is in professional services, retail, manufacturing, or tech, employees know that they are in demand. So, if you want your company to survive, make sure you're ready to meet your workers' needs.