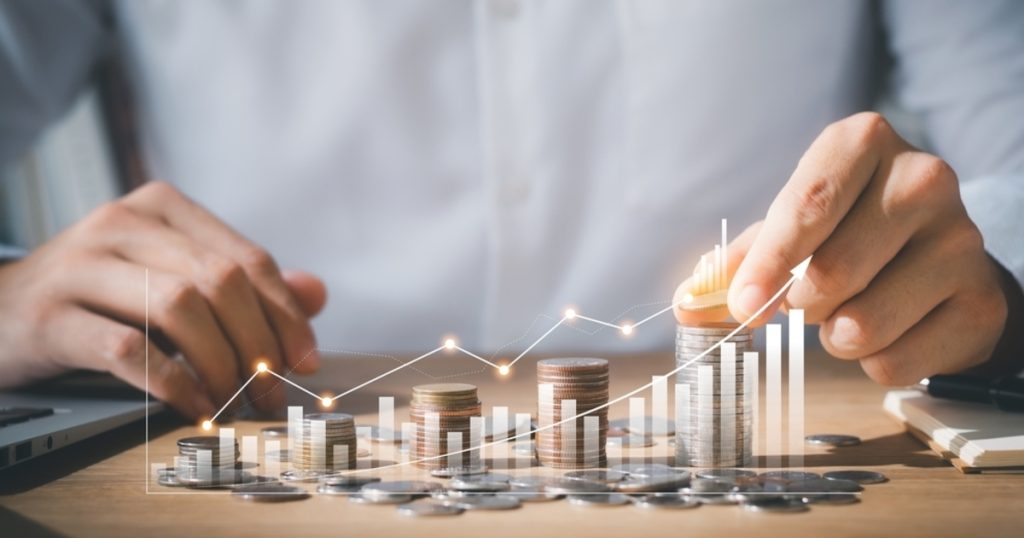 "Someone's sitting in the shade today because someone planted a tree a long time ago." ― Warren Buffett
No business enterprise, whether it's e-commerce or a law firm, can do well without a solid long-term strategy.
Yet, only 63 percent of small business owners plan strategically just a year (or less) in advance. According to the findings, small business owners tend to prioritize immediate business objectives over long-term strategic plans.
No wonder 67 percent of strategic planning fails.
For tangible and constant success, you'll agree with us that setting a long-term plan is the only effective way to strengthen your bottom line and tackle challenges as they arise.
However, creating a long-term plan can be a daunting task for most people. But it doesn't have to be. In this post, we share five steps for creating a long-term strategy to help point you in the right direction as you work toward growth and success.
What Is Long-Term Planning?
Long-term planning is a comprehensive framework that defines the goals for the future of the business. It's creating a strategy that allows you to prioritize work and monitor your progress toward the end goals.
In long-term planning, goals may take several years to accomplish. One of the purposes of long-term planning is to see gradual improvement within your organization over a long period.
Here are some examples of long-term goals:
Personal development goals: complete my first marathon, commit to a fitness routine, live abroad, etc.
Professional development goals: get promoted to a senior position, master a job-specific skill, earn a professional certificate, etc.
Financial goals: buy my first home, finish my car loan, save money towards a big vacation, start my own business, etc.
What Is Short-Term Planning?
Short-term planning involves looking at the characteristics of the company in the present and developing strategies to improve them. Usually, short-term planning aims for an immediate period, often less than a one-year timeframe.
Short-term planning is crucial as it facilitates long-term achievements, improves your company's bottom line, or satisfies investors who want to see results.
Examples of short-term goals:
Personal development goals: create a morning routine, sleep more, read a book a week, walk more.
Career goals: keeping a tidy, well-organized desk, learning to collaborate and communicate better with coworkers, completing an online course.
Financial goals: reduce credit card debt, create a savings plan, keep track of the daily or weekly budget, learn how to invest.
The Key Differences Between Short- and Long-Term Planning
Short-term planning evaluates your progress in the present and is conducted for immediate concerns. That is, it creates an action plan to improve daily performance.
On the contrary, long-term planning guides the company in a strategic direction where the business stability and long-term goals are evaluated in the projected future. Usually, long-term goals take 12 or more months to achieve.
Another key difference between short-term and long-term planning is the area of focus. In short-term planning, the company focuses on internal issues such as employee training, management changes, and customer complaints. Thus, management formulates a mitigation plan where they can see results within a short time span.
In long-term planning, the company focus is on external and internal issues that might have an impact on the overall business performance. External issues may include global economic changes and political situations prevailing in the country.
Usually, long-term planning is more complex and tactical, while short-term planning is straightforward.
Long-Term Planning Vs. Strategic Planning
Strategic Planning
Strategic planning involves mapping out a clear path or guidance of where you're going, where you'll be in the next few years or more, how you'll get there and how you'll know if you got there or not.
Strategic planning focuses on the entire organization, including its vision, mission, objectives, and strategy. Effective strategic management is an ongoing practice, meaning there will be room for adjustment and revisions to plans once conditions change. This is to ensure the sustainability and continuity of company operations over the years.
Strategic planning isn't actionable. Once a strategy is developed, long-term planning is conducted to determine and set the order of priorities, align resources, predict challenges, and formulate mitigation steps.
Long-term planning
While strategic planning is all about the what and how, long-term planning is concerned with setting the process by which the strategic plan will be achieved. Planning helps you align project goals and coordinate departments to ensure they are in sync and ready to execute the plan based on a determined timeframe and milestones.
The Importance of Strategic Planning
Establishing a long-term strategy can help your business in several ways:
Risk management
A perspective that's too narrow only allows you to see what's in front of you. On the contrary, making decisions with a long-term view expands your gaze to what the future might look like.
Long-term strategies occur over an extended period, meaning you get the time and ability to make plans to mitigate potential risks. In addition, long-term strategies allow you to set higher ambitions since you have the time to review the process, track results, and make necessary adjustments.
Budget Management
Budgeting is crucial for any business, and developing long-term strategies can facilitate the creation of practical budgets. That is, it lets you spread costs throughout your strategy. Plus, budgeting a part of your revenue or profits over an extended period allows you to properly fund new initiatives without weakening ongoing ones.
Test Marketing
Test marketing is the process of testing the popularity of a new product by introducing it to customers for a small amount of time. A long-term strategy allows you to implement test marketing since you have ample time to make manageable changes with less risk.
This reduces costs if the initiative doesn't succeed, and you can monitor how customers react to the new product gradually.
5 Steps to Set a Long-Term Strategy
1. Define Your Personal and Company Vision or Purpose
Before anything else, you need to establish a company vision. This is a summary statement that captures things like:
Where are you going?
What are your core values?
What do you want your business to be in three, five, or 10 years?
What changes or implementations will facilitate achieving your long-term goals?
What challenges are you facing right now that are keeping you from reaching your potential?
Defining your company purpose clarifies your goals and gives you and the entire team something to work toward. Your company vision should be brief, realistic, and not overly ambitious.
Here are a few examples of vision statements from some of the largest corporations today:
Google: "To provide access to the world's information in one click."
Microsoft: "To help people and businesses throughout the world realize their full potential."
Amazon: "Our vision is to be Earth's most customer-centric company, where customers can find and discover anything they might want to buy online, and endeavors to offer its customers the lowest possible prices."
Tesla: "To create the most compelling car company of the 21st century by driving the world's transition to electric vehicles."
Once you define your company vision, you can create your personal vision that doesn't need to be shared with the team. Your personal vision encompasses what you intend your business to bring to your life.
Is it early retirement, financial stability, enormous growth, or getting more time to spend with family?
Your personal vision should align with your company vision to achieve your personal and professional goals. Just like your company vision, keep your personal vision brief and realistic.
2. Identify SMART Goals
"A goal without a plan is just a wish" – Antoine de Saint-Exupéry
Goals give you a sense of direction and make it easier to measure results. A study by Locke and Latham revealed that 90 percent of people perform better if they set specific and challenging goals.
Setting goals has been shown to keep a person persistent in business success. A study conducted by the University of Texas proved that entrepreneurs remained persistent with their business efforts when they kept challenging themselves to achieve goals.
It, therefore, goes without saying that goals (whether personal development, career, professional, or financial goals), should be S.M.A.R.T.
That is:
Specific -> You must answer the question: what do you want to do? Having a goal that's as specific and well-defined as possible ensures your focus is narrow, efficient, and precise. For example, if your goal is to save money, make sure you define how much money you want to save.
Measurable -> How will you know if you're making progress if you don't measure progress? Setting measurable goals allows you to track progress by identifying milestones and celebrating achievements. For example, how much money have you saved for the last three months? Are you on track?
Achievable -> While it's wise to set challenging goals, they shouldn't be too hard to accomplish. Unrealistic goals are the gateway to failure, frustration, and demotivation. Ensuring your goals are attainable will keep you motivated and facilitate greater success. For example, if your goal is to save money, is the amount realistic?
Relevant -> You will have varied goals, depending on the department, project, or client. To ensure a goal is beneficial to you, your team, and the company, ensure it's relevant and aligns with your company values. To help you set relevant goals, ask yourself why the goal is important, how accomplishing it will help you, and how it will contribute toward the long-term goals.
Time-bound -> a great goal should follow a specific time frame. So, instead of saying "I want to read more books," you could say, "I want to read five books by the end of the month." Here's another example: "I want to have $50,000 in savings in the next 12 months."
Now, within each long-term goal, you can break them down into short-term, manageable goals – each with its own time frame and timeline, including reminders.
3. Outline Your Strategies
Now that you've set goals, how do you plan to achieve them? Outline the steps you'll take to meet your short- and long-term goals. Depending on the number of goals you've identified, you may develop multiple strategies.
Examples:
Your goal is to gain a large following for your company on all your social media platforms. Some of the potential steps you can take include posting relevant content more often, hiring a social media manager, or offering fun competitions and freebies.
If your goal is to develop a new product or service, your strategy could look something like this:
Research what competitors are offering
Get in touch with suppliers
Formulate a development plan
Hire the right team to develop the product or service
Establish a marketing plan for the new product or service
4. Develop a Timeline
Now that you have your goals and strategies outlined, you need a schedule or timeline to help you determine when you want to start and complete different tasks. The most important thing to remember when setting timelines is to be realistic.
You want enough time to meet your deadlines while ensuring high-quality work. In addition, keep your timeline flexible to accommodate any unexpected changes or challenges along the way.
Most importantly, collaborate with your team when developing timelines and revise and edit as needed. You want everyone to be comfortable with the timeline to complete their tasks on time.
5. Track Progress
For your long-term strategies to be effective, the results should be assessed and tracked. This helps determine if the plan is working or where it needs improvement. Likewise, measuring results motivates your team to keep investing their energy and efforts, especially when they see positive results.
Moreover, the information you get from measuring your strategy can be valuable when revising the plan if it's not working or to make it even better.
To effectively measure ongoing results, select benchmarks with which to gauge the success. Measuring goals allows you to compare the level of results to the set expectations, and hence draw a clear line of conclusion on the effectiveness of the plan.
Useful Tips to Guide You When Creating a Long-Term Strategy
Conduct a SWOT (strengths, weaknesses, opportunities, and threats) analysis: this helps you determine the current level of your business so you can make sound decisions and predictions for how it can grow.
Be flexible: stay prepared for unexpected opportunities and challenges that may arise.
Stay motivated: keep in mind that your strategies won't be perfect. Sometimes they will work, sometimes they will fail. No matter the outcome, stay positive and keep pushing. When something seems unattainable, you can always ask for help from experts or members of your team.
Review and update regularly: an effective strategy is dynamic and changeable. Plus, trends change, and their impact can greatly affect your business. Reassessing regularly ensures you stay up to date with the current trend and keep all your strategies viable.
Communicate with your team: you can't get much done if you don't get team buy-in. Communicating openly the strategies and changes you plan to implement and seeking feedback from team members will promote better participation and long-term success.
What Are the Challenges in Long-Term Planning?
Effective long-term planning is difficult to achieve. As Taylor Swift aptly puts it: "Just because you make a good plan, doesn't mean that's what's gonna happen." You'll face challenges, issues, and barriers that may stop you before executing your plans.
Here are five common long-term challenges to watch out for:
Inadequate planning. Not everyone can plan. Putting the wrong people on the task force may lead to failure since they don't know how to conduct a proper planning process.
Poor communication. Communication is at the crux of every business issue. Where there is a lack of effective collaboration and cohesiveness, teams won't be able to work in sync. The solution is to leverage digital collaboration or whiteboard tools to facilitate effective communication between teams.
Lack of commitment to the planning process. Developing a long-term plan is hard work and time-consuming. A manager would rather claim they don't have time to work through the planning process than actually devote time to it. Some managers also don't want to commit to the process for fear of failure. As a result, they may choose to do little or nothing in the planning process.
Over-reliance on technology. Technology can change rather quickly, and a plan that's too dependent on it can become useless if technology changes.
Focusing on the present instead of the future. "The trouble with many plans is that they are based on the way things are now. To be successful, your personal plan must focus on what you want, not what you have." ― Nido Qubein, president of High Point University. Managers and leaders need to see the "big picture" when developing their long-term plans. Planning must be on a continuum from the past to the present to the future.
The good news is that these challenges can be overcome. Business leaders and managers need to identify what isn't working and make changes accordingly.
Track Progress the Right Way
Regardless of the type of goals you want to achieve for your business, it's imperative to establish a long-term plan. But it doesn't end there. You need to monitor and measure the effectiveness of the plan to determine if it's working and whether it's on the right track.
Traqq is a good choice when it comes to monitoring employee performance for the features it offers:
It tracks employee performance and lets you generate weekly team analyses and reports.
It gives insights into what's wasting time for the teams.
It provides an overview of activity level peaks and drops and helps you determine the root cause of the problems.
It gives you access to custom onboarding and automated productivity tracking features.
As you've learned, creating a long-term strategy isn't as complicated and daunting as it sounds. All you need to do is: define your company vision, set SMART goals, create strategies, work with a timeline, and measure the progress of your results.