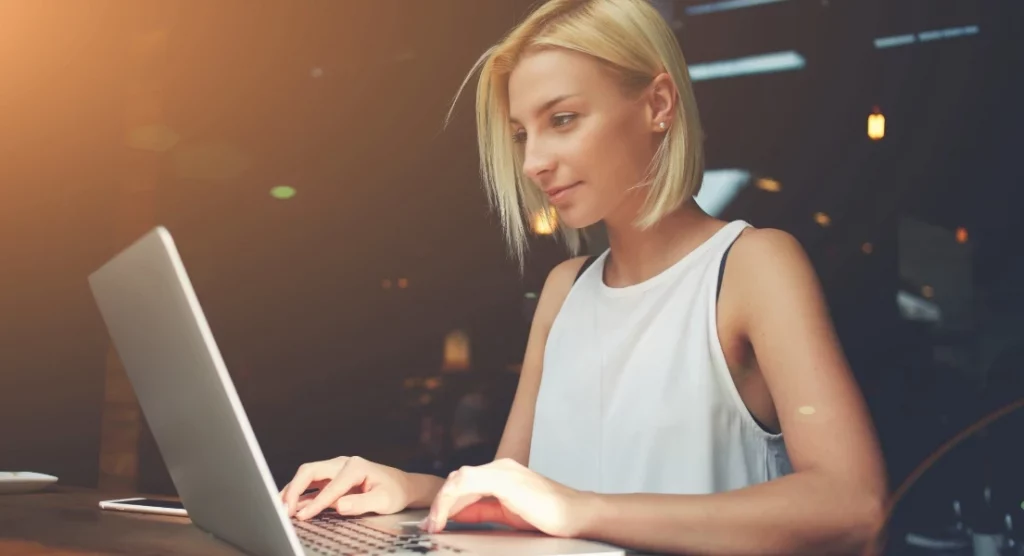 According to Grand View Research, the global business process outsourcing market's value was $245.91 billion in 2021.
With a CAGR of 8.5%, its revenue is forecasted to reach $435.89 billion in 2028. Evidently, there's a continuing megatrend of investing in outsourcing.
Meanwhile, a 2021 survey from Clutch.io revealed that eight in ten small businesses had plans to outsource.
They wanted to do this to grow their company, save time, and gain access to experts from around the world.
With these great figures, let's look at the trends that will shape the future of outsourcing.
Trend 1: The Future of Outsourcing Will Focus on Security
Purplesec's 2021 Cyber Security Statistics report revealed that cyber-attacks increased by 600% since the start of the pandemic.
Now, according to research published on Statista, some of the cyber-attacks that increased following the pandemic included data leaks, phishing emails, and account takeovers, among others.
What Types of Cyber Attacks Increased after the Pandemic?
Source: Statista
These attacks become even more creative as technology evolves. However, no matter how varied they are, one thing remains true—they may shake the outsourcing industry.
So, it's likely that the sector will prioritize cybersecurity beyond 2023.
Taking a multi-level security approach will become a standard for many BPO companies. This way, they can eliminate risks while protecting their data.
The IT industry will feel a sense of urgency in equipping companies with the right resources for expanding cybersecurity demands.
Trend 2: Attracting and Retaining Top Talent Will Be Challenging
The Bureau of Labor Statistics reported that in November 2021, 4.5 million U.S. employees willingly left their jobs. According to the agency, the latest figures recorded an all-time high, prompting many to dub the movement as "The Great Resignation".
Clearly, during the onset of the pandemic, employees from various industries have been re-evaluating how they look at work. With economic pressures, quarantine measures, and health concerns around, workers have been shifting their priorities.
Reasons Why Workers Quit Their Jobs During the Pandemic
Source: Joblist
We may see the way of life returning to normal for many countries. However, it's likely that the effects of The Great Resignation will leave an impact on the global workforce market.
It's true that business process outsourcing provides companies with access to top talent around the globe. However, these days, workers have discovered that they are spoiled for choice. Moreover, this outlook may stay for the foreseeable future.
With such a hot labor market and so many options, businesses that plan to outsource will compete with other local companies for top talent. What's more, they will go neck-to-neck with any firm around the globe that offers flexible or remote work options. After all, many organizations these days are willing to meet the demands of prospective employees.
Trend 3: Cloud-Based Technology Will Be on Demand
A study by Nemertes Research revealed that even before the pandemic, 59% of call centers around the globe had allowed a part of their staff to work from home. However, when lockdowns were imposed, that figure rose to 74.1%. Then, when the restrictions were lifted, 70.7% of these contact centers continued to allow remote work in some capacity.
A study by Nemertes Research revealed that even before the pandemic, 59% of call centers around the globe had allowed a part of their staff to work from home. However, when lockdowns were imposed, that figure rose to 74.1%. Then, when the restrictions were lifted, 70.7% of these contact centers continued to allow remote work in some capacity.
How Remote Work Shaped the Need for Cloud-Based Technology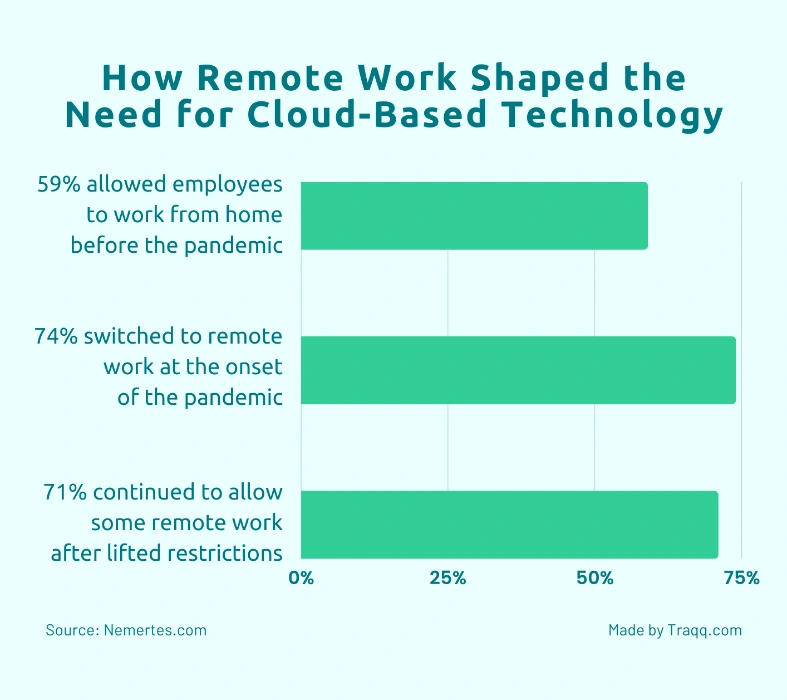 Sources: nemertes.com, flexjobs.com, deloittedigital.com
Now, according to a FlexJobs survey, only 39% of respondents prefer a hybrid work setup. Also, 58% want to work remotely at all times. Indeed, a majority of outsourced contact center employees will likely look for jobs that allow flexible work conditions. Naturally, companies providing the manpower will make necessary adjustments in the future.
BPO Companies Need Cloud-Based Solutions
With more BPO call centers working with fully remote teams, there's always a need for technology that will support this setup. A recent Gartner press release reported that organizations will largely adopt cloud-based customer experience solutions. In fact, according to a Deloitte survey, 57% of companies have already migrated their customer relationship management functions to the cloud.
It's no wonder why the 2020 Business Insights Report predicted the global cloud market will grow to $390.33 billion in 2028. For instance, cloud-based tools like time tracking app continued to grow throughout the pandemic. Its global market size was estimated at $121.56 million in 2020. However, with a 7.86% CAGR, it is forecasted to reach $191.51 million by 2026.
Traqq – A Cloud-Based Solution for Outsourcing Companies
With more outsourcers relying on remote work, the need to monitor employees will increase. However, with people being spoiled for options, companies must consider protecting their privacy. In this case, the best solution is using a cloud-based time tracker like Traqq.
This lightweight app takes random screenshots and video recordings of a user's screen. However, the images are blurred to an extent that would protect their sensitive data. Managers won't be able to read private messages and passwords. Still, they will have an idea of what an employee is doing at a given time. After all, the app also records the top ten websites and apps they use.
Of course, the most notable feature of Traqq is its automated time tracking. The app records a worker's billable time and uploads it to a neat, online timesheet. It's worth noting that the data is protected during the transit and even once it's stored in the cloud.
Trend 4: The Remote Work Movement Will Keep Growing
By the end of 2023, outsourcers will have over two years of experience in widespread remote work. Take Alorica as an example. This BPO provider holds service contracts for Fortune 500 companies like AT&T and Verizon.
According to its recent survey, 90% of its clients adopted a work-from-home strategy following the pandemic. During that time, the company began equipping its agents with tools for working remotely. It began with 76% fully equipped employees in the U.S. and Europe, 61% in Latin America, and 20% in the Philippines. Because of its swift action, it enabled 100% of its staff around the world to work from home.
As more and more companies get a hang of the remote work setup, flexible job opportunities will increase. Besides, millions of people prefer working remotely in some capacity. So, in the competition for attracting top talent, offering WFH opportunities will definitely be a winning factor.
6 in 10 U.S. employees hold jobs that can be done remotely
94% of newly remote workers want to continue the setup for the rest of their careers
Source: buffer.com
According to Buffer's 2021 State of Remote Work, 94% of people who worked remotely due to the pandemic wanted to continue the setup for the rest of their careers. However, a lot of companies have been adamant about moving back to fully in-office operations. Even so, the future of outsourcing will likely have flexible work arrangements in some capacity.
Trend 5: Major Mergers and Acquisitions Will Come
Sitel's $2.2-billion acquisition of Sykes in 2021 was one of the biggest news in the outsourcing industry. With Sykes' multi-channeled generation of demand and full cycle customer experience (CX) management, Sitel became one of the top three CX leaders in the world.
The newly combined company employs 16,000 employees across 40 countries. It holds contracts with over 700 customers in over 50 languages. As such, its projected revenue for 2021 was around $4.3 billion.
Of course, this kind of revenue will look attractive for companies in the outsourcing industry. It's likely for organizations in the top spots to reevaluate their operations. They may look at acquisitions and mergers as opportunities that will fill potential service gaps. Moreover, these companies will view the move as a channel for generating a bigger annual revenue.
Similar mergers and acquisitions are highly feasible even amidst the challenges of the pandemic. After all, results from a Capstone Partners study can support this. According to the report, mergers and acquisitions in the BPO and contact centers industry remained resilient throughout 2020.
Mergers & Acquisitions in the Outsourcing Industry
2020 – 27 deals
2021 – 27 deals
Source: capstonepartners.com
Amidst companies switching to remote operations, the industry had 27 deals announced or closed. It was extremely active during Q4, reportedly accounting for 40% of the transactions for 2020. Mergers and acquisitions continued to be strong in 2021, matching transaction volumes from the previous year. These are the sectors that heavily turned to specialized outsourced services:
Finance companies
Insurance providers
Law firms
Trend 6: Artificial Intelligence and Automation Will Grow but Will Not Completely Take Over Jobs
The future of outsourcing will heavily adopt artificial intelligence (AI). After all, the technology can reduce costs, provide control, and promote efficiency. We expect AI to significantly impact outsourced call centers which require accurate and speedy transactions.
Automation and artificial intelligence have been around in contact centers for years. However, because of the strict lockdowns, they were heavily adopted. When call centers were forced to either operate remotely or have a skeletal workforce, they had to implement automated online interactions and chatbots.
As dark as it sounds, there's data supporting machine takeover of certain jobs that require human intelligence. Even so, complete automation of the outsourcing industry is likely impossible.
How Susceptible to Automation Are Outsourced Tasks?
A McKinsey study analyzed over 2,000 work activities for over 800 occupations. The research looked into the technical feasibility of automation in these tasks. The results revealed that the work activities that can be automated include predictable physical work, data processing, and data collection. Meanwhile, unpredictable physical work, stakeholder interactions, and expertise-intensive tasks are less susceptible to complete automation.
Trend 7: Companies Will Outsource Across the World
With the ongoing war for top talent, technological advancements, and remote work growth, the future of outsourcing will see global expansion. While the typical outsourcing hubs are the Philippines and India, the industry will explore other locations.
In 2021, for example, South African politicians and industry leaders worked together to promote the growth of business process outsourcing in the region. Meanwhile, to address the workforce shortage, Colombia, Bulgaria, Poland, and Romania will access global talent migrations.
According to Inside Outsourcing, these countries will continue to expand their BPO industry:
Nigeria will find new opportunities from the outsourcers by using the African Continental Free Trade Area (AfCFTA) agreement.
Uganda's Business Processing Outsourcing (BPO) and Innovation Council has been developing the country's outsourcing roadmap.
Fiji plans to open 100,000 BPO roles within the next ten years.
Jamaica will have a 108,000 sq. ft. BPO facility that can accommodate 2,000 local employees.
Guyana's Teleperformance hub will open a larger facility to accommodate an additional 1,500 employees.
The Future of Outsourcing Is Bright
Some years back, companies outsourced non-core tasks to other countries. However, with advancements in technology, we're seeing BPO companies equipped and skilled at handling more challenging business processes. So, if you're in the industry, better start investing in the right tools for remote work and consider flexible work arrangements to attract top talent.