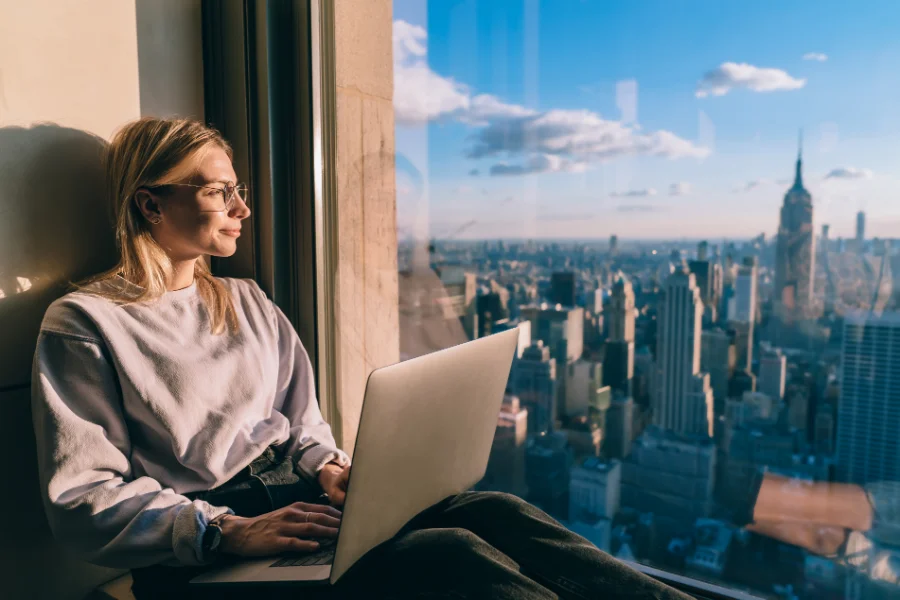 Are you passionate about new adventures and feel like your 9-5 job is bogging you down? You may want to try your luck with the best digital nomad jobs. It's an exciting lifestyle that's growing each day.
According to a survey by ABrotherAbroad.com, there are 35 million digital nomads across the globe. As of 2021, U.S. digital nomads alone accounted for 15.5 million, which is twice the figure in 2019.
So, how do you get started as a digital nomad, and what are the best digital nomad jobs of 2022? Keep reading to find out.
Before we jump into the list, let's get a deeper understanding of who digital nomads are and what digital nomad jobs mean.
What Are Digital Nomad Jobs?
Digital nomad jobs are the kind of jobs that can be done from anywhere in the world. These jobs let you work from any location, provided there's a decent internet connection.
Digital nomads are people who work remotely but are constantly traveling from one place to another. These individuals combine work and travel, killing two birds with one stone – they work from anywhere and earn enough money to support themselves.
For the most part, a digital nomad job requires a laptop, a traveling office, and a reliable internet connection. It's common to see digital nomads in coworking spaces and coffee shops, working on their laptops and changing locations as they desire.
Given that work flexibility is the topmost benefit cited by teleworkers around the world, you can understand why digital nomadism is gaining traction.
The common characteristics of digital nomads are:
they spend several months abroad each year – 65 percent of digital nomads travel for 1-3 months
are constantly on the move – 27 percent of digital nomads stay in one location for 1-2 weeks before moving on
earn income while working online
To be a digital nomad, you must have a healthy income to be able to run your business from any city on the planet. In addition, you may want to choose a location that offers affordable living standards.
Most importantly, the goal of digital nomadism is to gain the freedom to work and travel across the globe. According to Statista, London was ranked the leading destination for digital nomads followed by Thailand. Other cities include New York, Chiang Mai, Vietnam, Canggu, and Mexico City.
How to Find Digital Nomad Jobs
You get three things with digital nomad jobs. The ability to:
choose where you work from
choose the type of job you want to do, and
when to do it.
But you first need to find remote work jobs or freelance gigs that will allow you to start earning a small income. Arguably, the easiest way to find a digital nomad job is to scour specific remote job sites.
Fortunately, there are tons of sites and job boards that post jobs that are remote or location-independent.
For contracted jobs, check out:
We Work Remotely
RemoteOK
FlexJobs
LinkedIn
Go Overseas
For freelancing gigs, check out:
Upwork
VIPKID
Vemploy
Fiverr
Crunchbase
AngelList
These sites allow you to search for all kinds of jobs. From common ones like design and programming to others like marketing, customer support, virtual assistant, and blogging.
Another excellent way to find gigs is to research companies that are hiring and cold email them about open positions.
15 Best Digital Nomad Jobs
1. Writer
Do you have strong research and writing skills? Are you good at communication, with an excellent understanding of SEO, grammar, and spelling? Then, a gig as a writer can be one of the best rewarding digital nomad jobs.
Writers form an essential part of the digital landscape. Every website, social media post, ad, eBook, and even video script has a writer's DNA on it! There are various categories under writing: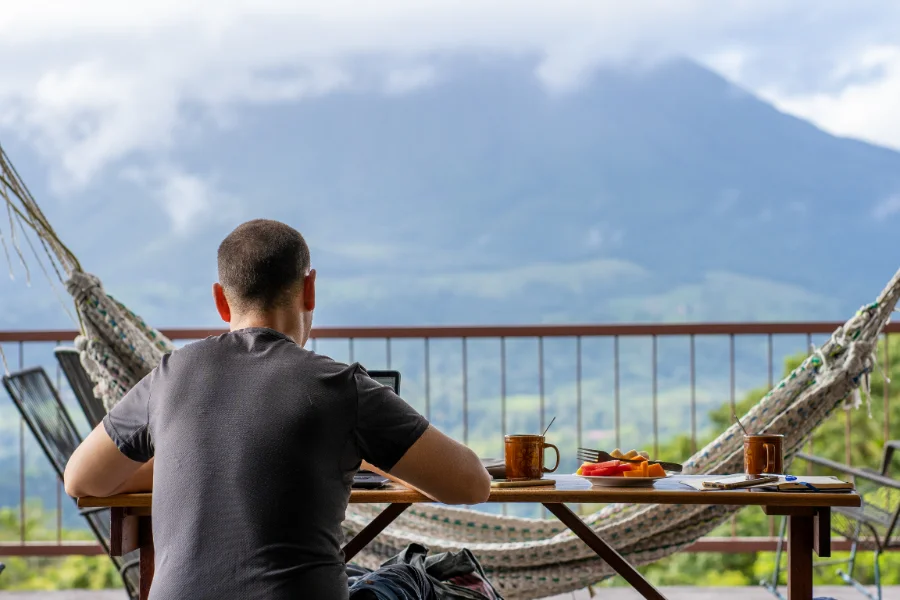 Copywriting
Copywriters create ads and materials for publicity. They also create sales strategies to increase conversion. To excel as a copywriter, you'll need to possess a few essential skills:
Persuasiveness
Engaging with your writing
Understand SEO
Product research
On average, copywriters can make $51,000 annually, making it one of the most lucrative jobs for freelancing.
Technical Writing
Technical writers focus on sharing useful information with readers. The main goal of technical writers is to take complex material and make it easier to understand.
They write user guides, manuals, online help, and more in several niches like medicine, technology, and science. Technical writers need to have a good knowledge of the topic they are writing about.
Creative Writing
You can get gigs writing for several blogs, or you could try writing your own book. There's always a need for writers to create content, and if you think you can write well, you can start by choosing a niche that suits you best and begin applying for jobs.
How to make money as a freelance writer
Whether you're an editor, proofreader, translator, copywriter, or content writer, your best path to success is to build your portfolio. That way, clients can see the kind of work you do and reach out if they need your services.
Several sites offer great opportunities for writers, including LinkedIn, Indeed, as well as job boards.
2. Designer
You see design work on every web page you visit and every product you use. That's the work of graphic and visual designers whose main task is to add a visual component to a product or brand.
In this digital age, companies are investing heavily in digital marketing and branding campaigns. This means they need designers to build logos, social media ads, promotional materials, websites, and more.
Some of the tools visual and graphic designers use include Sketch, Photoshop, Illustrator, Adobe XD, Affinity Designer, and InDesign.
How to make money as a designer
Designers can work as freelancers, contractors, or remote workers. The best part about this job is that it can be done from anywhere, and most of the work can be performed without the internet. Plus, you get to enjoy the flexibility of setting your own schedule.
You can also make money as a designer by creating and selling your own works on sites like Etsy, Society6, or Pixabay. Like writing, you'll need to create your portfolio and display it on your website to market your services.
3. Blogging
Blogging is one of the leading sources of income for most digital nomads. It allows you to work while traveling and earn passive income from your website. Setting up a blog is straightforward, but it can be challenging to get it to a position where it's earning you money.
A blog allows you to write about things that you care about. As a blogger, you'll take a topic that you like and create a website or series of websites dedicated to delivering content around that niche.
How to make money as a blogger
It takes effort, consistency, and hard work to start pulling a steady stream of income from blogging. The trick is to find a unique niche that has a gap in the market and provide relevant content to fill that gap.
You can start by learning everything you can about blogging via the various online courses, some of which are free. Once you get a footing on what you're doing, you can start a blog and monetize it.
4. Photographers
Photography is another top digital nomad job you can try in 2022. However, photography can be a tough nut to crack, especially as a beginner. You need to take pictures that stand out to be noticed. You also need to be at the right place at the right time.
An excellent photographer understands how composition and colors work and is creative in playing with light. Photography is a wide field and includes specialties like photojournalism, landscape photography, food photography, sports, etc.
How to make money as a photographer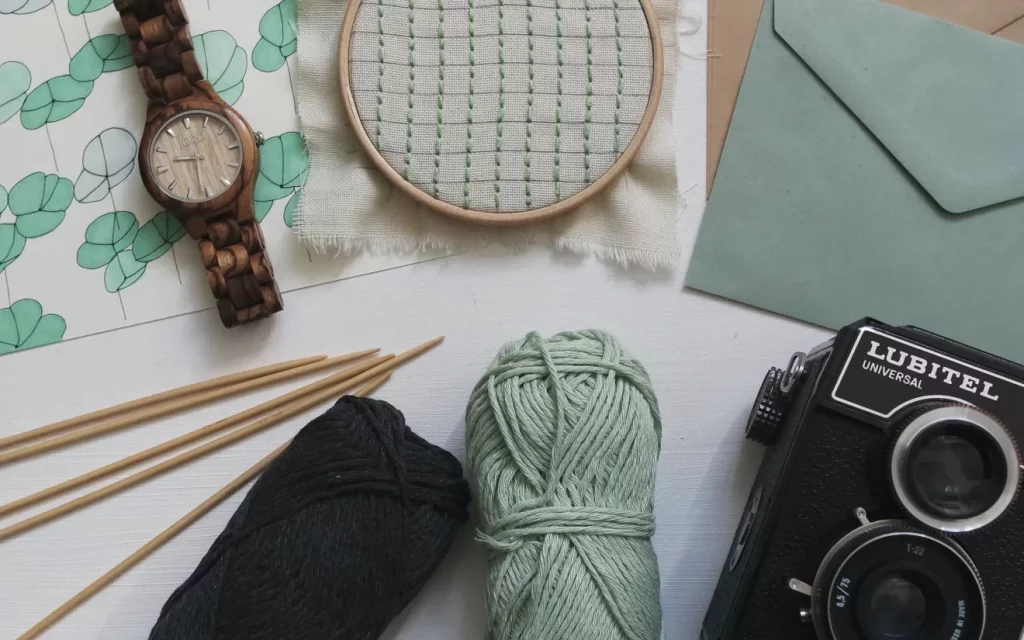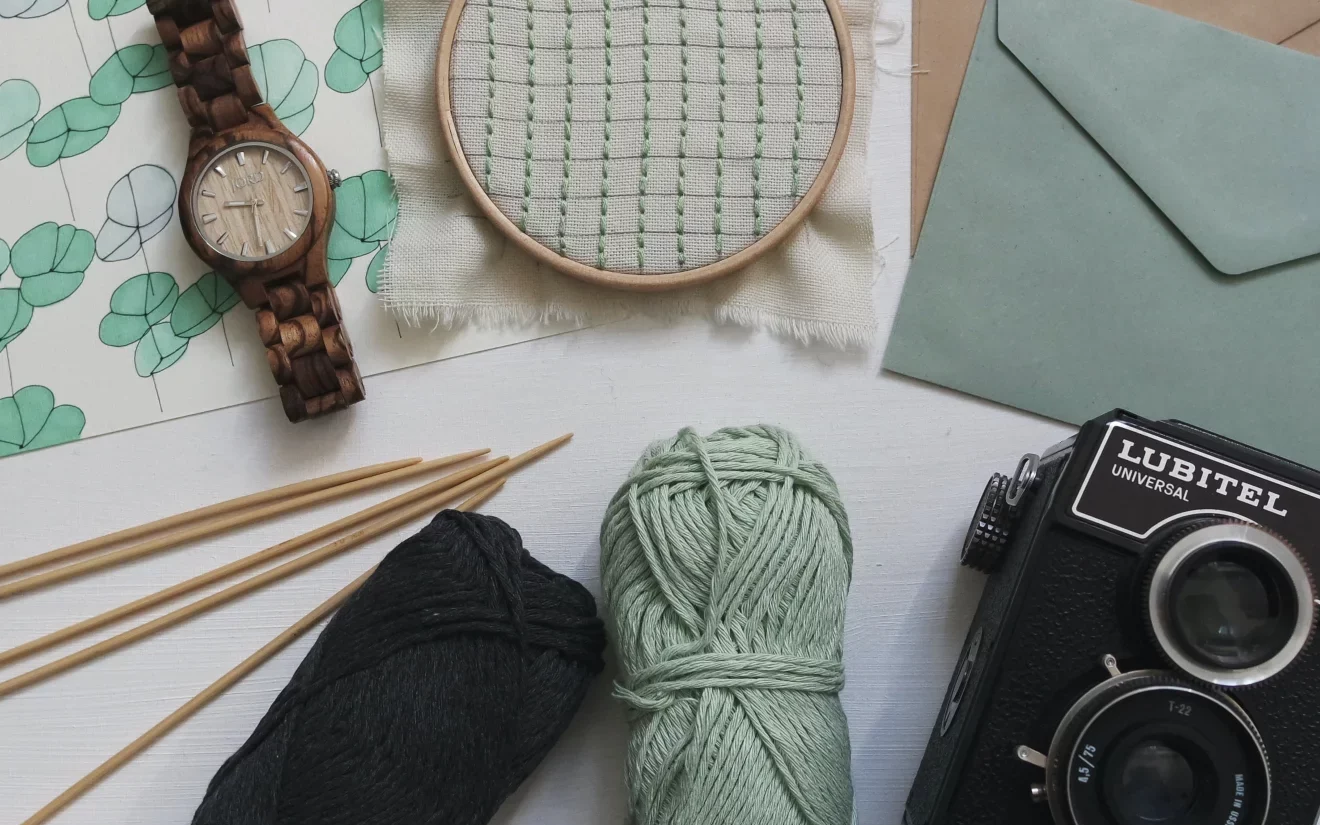 You'll have a better chance if you specialize in a niche and become an expert at it. Like most professions, you need to create a portfolio that highlights your work. You can also take photos and sell them on websites like Pixels, Shopify, or Smugmug.
Alternatively, you can offer your professional services as a photographer for weddings, hotels, and other events.
5. Videographers
If video is something you've always been passionate about, you can start a career in video production, video editing, or vlogging. Studies show that 86 percent of businesses use video as their top marketing tool. In other words, most brands prefer video content as a marketing strategy.
To become a highly sought after videographer, you'll need to sharpen your skills and invest in reliable video-creating software. Once you master your skills you can start working on small projects like recording events and putting them together before venturing into bigger markets.
How to make money as a videographer
You can create and sell stock footage on sites like Fiverr. YouTube has become a major source of earnings for most video creators, as well as other social media platforms like Instagram and Facebook.
You can also offer videography services for wedding events or sports, or to travel companies. Another source of income as a videographer is to share your expertise by creating courses and tutorials and offering them on sites like Skillshare, Udemy, or Domestika.
6. Social Media Manager/Social Media Strategist
Recent research shows that social media overtook paid search as an advertising channel, growing 25 percent year-over-year and exceeding $137 billion. Since the pandemic, many businesses have turned to social media to reach a wider target audience and increase sales.
In another survey, 91.9 percent of marketers were expected to use social media for marketing purposes.
That means one thing: Businesses will need social media managers to manage all aspects of their social media strategy. Smaller companies will lean towards hiring freelance social media managers, and that's where you come in.
As a social media manager/strategist, you'll handle a lot of things, including:
Creating and posting new ideas and content
Designing social media strategies
Creating infographics and graphics
Reacting to comments and interacting with people who follow the company to maintain a good relationship, generate loyalty, and increase awareness/sales
Working as a social media manager is often location independent, making it perfect for the digital nomad lifestyle.
How to make money as a social media manager
There are endless social media manager opportunities since almost all businesses have a social media presence. You can choose to work as a remote worker, freelancer, or for an agency.
7. Web Developer
Web developers are tasked with designing and building websites. But beyond that, they need to ensure the websites are bug-free and functioning correctly. Web developers also provide technical support to clients.
They can perform these duties on laptops, tablets, and even smartphones, making it an ideal digital nomad job.
The job requires learning programming and coding language and having a good understanding of HTML, CSS, and JavaScript frameworks.
How to make money as a web developer
You can start pitching for work on job platforms like Upwork, RemoteOK, and Fiverr or use social media platforms to sell your services.
8. Data Entry Jobs
Data entry is an excellent job for beginners that allows you to travel while working. The job doesn't require advanced education or expertise. Often, you'll be required to enter data manually into spreadsheets or websites for various marketing or eCommerce companies.
While it may not pay as well as other types of digital nomad jobs, it's a great place to start as you look to diversify your skills.
How to make money as a data entry specialist
The top sites that offer data entry jobs include:
Upwork
Indeed
FlexJobs
Fiverr
9. Virtual Assistants
A virtual assistant (VA) is a virtual receptionist responsible for administrative tasks. The job is in high demand as more and more professionals seek help with various tasks, such as data entry, customer support, and scheduling appointments.
The job can also entail managing social media, calendar management, or posting on social media platforms.
How to make money as a virtual assistant
The average pay for a VA ranges from $10-$35 per hour. You can start by checking out popular job sites like Upwork, LinkedIn, and Flexjobs for VA opportunities.
10. Transcribing
If you're a beginner trying to find your footing in the digital nomad world, consider looking for transcribing gigs. A transcriptionist's job is to listen to audio recordings and convert them to written documents.
To excel in this profession, you'll need to be a good listener, have typing efficiency and accuracy, and possess excellent spelling, punctuation, and grammar skills.
How to make money as a transcriber
Some of the best websites to find transcribing jobs include:
Verbit
REV.com
Transcribeme.com
11. Squadhelp.com
Do you have a way with words? You can try your luck at Squadhelp.com. The platform makes agency-level naming accessible and affordable. This is how it works: Businesses launch naming contests, where creatives like you submit ideas to compete for contest awards, which start from a minimum of $100.
The Squadhelp community is worldwide, and you only need a laptop and reliable internet to participate in contests. There are clients from every industry, and there are also other opportunities like working on logos, taglines, video creation, trademark research, and more.
How to make money as a Squadhelp creative
You join a crowdsourcing game as a creative where you offer your creative energy to naming contests. The contest holders provide feedback to help you tailor your submissions to specific requirements.
12. Voice Acting/Audio Producer
Working as an audio producer is one of the most exciting digital nomad jobs. You can offer voice-over services or host a podcast. You can also get paid to bring Disney and game characters to life, read audiobooks, pre-record phone messages, or provide voice ads.
Voice acting has such a wide range of jobs that it's always in high demand.
How to make money as a voice producer
Look for work on websites like:
13. Translator
Do you speak more than one language fluently? You can excel working as a translator. The job entails translating spoken or written information into other languages while maintaining the context.
The purpose of translations is to facilitate effective communication between individuals or groups that don't speak the same language.
How to make money as a translator
Most freelance work sites offer these kinds of gigs. While you might not require certifications or special training, possessing them can make you stand out. The American Translators Association offers useful information on how to become a certified translator.
14. Online Teacher
Do you have enough expertise to teach within your field? Then a career as an online teacher or educator can be ideal for you. This job is a great opportunity for traditional educators looking for more flexible work schedules than the traditional classroom.
If you're a native English speaker or have a good knowledge of English, you can start a career as an online English teacher on platforms like:
DaDa
English Hunt
Skooli
iTutorGroup
QKids
To improve your chances of finding work, you need to get certified as a TEFL or TESOL teacher.
How to make money as an online teacher
You can hold online classes via Skype and teach clients/students from anywhere in the world. A website like Verbalplanet connects those interested in learning various languages with suitable teachers.
For teaching opportunities, check out platforms like:
Preply
Cambly
EF Online Teach Abroad
Whales English
15. Programmers
Most programmers work remotely. These are professionals who write the computing code for various things, including apps, software, and websites. Programmers have good knowledge of the many computer languages required to communicate with all sorts of digital interfaces.
It's a job that's always in demand, given the ever-growing digital world. It's also among the highest-paying digital nomad jobs you can find. One of the main advantages of programming is that it can be accomplished offline, which is a plus for those traveling, considering some places lack stable internet connections.
How to make money as a programmer
There are plenty of platforms to look for programming gigs, whether you're a beginner or an advanced programmer. These include:
Working Nomads
We Work Remotely
RubyNow
WordPress Job Board
PowerToFly
Startupers
Ready to Start Working as You Travel?
With so many digital nomad jobs, you might find it overwhelming to pick a path. But it doesn't have to be that way. Start with what you love doing or already have experience doing. That way, you can provide services in the field(s) you're already familiar with.
Remember, to become a successful digital nomad, you have to put in the hard work, network aggressively, and know how to organize your days. Most importantly, work with a time tracker for freelancers to accurately monitor your work hours and maintain a healthy work routine.