Just like the year before, it's time again to prepare that annual employee survey. However, we understand that this is not something most HR practitioners are looking forward to. We all know that satisfaction survey questions are important. However, you've probably come to realize that creating employee questionnaires that'll be relevant to your workforce is not an easy task.
The fact is, in recent years, employee survey questions have faced lots of criticism. Some of them include:
They're too long and tiring.
They don't elicit honest responses.
The questions they ask are irrelevant.
The surveys are inconvenient.
However, it's still possible to design a job satisfaction survey that provides you with the data you need while ensuring that employee experience remains positive. To achieve this, you have to know the right questions to ask. This way, you will get the most amount of information in the shortest possible time.
This article will show you the top questions you need to include in this year's employee satisfaction survey. We'll also share why they're important and how they'll help your company grow.
Questions Related to Employee Wellbeing
1. Do you feel acknowledged for your contribution?
Everyone loves to be appreciated. We all want to know that we are valued. This is no different when it comes to the employee-employer relationship.
When workers first join an organization, they bring a mindset of "growing together with the organization." They come with a plan to give long-term service to the company. In exchange, they expect to receive decent pay, an excellent healthcare package, and retirement benefits that they can boast about to whoever cared to listen.
In recent years, however, this is no longer the case. The trust workers have for their employers have been tainted over the years. The employer-employee relationship is no longer what it used to be. Subordinates have little trust for their bosses.
In fact, a recent study on the workplace showed a disturbing figure to this effect. Fifty-eight percent of the respondents in this study admitted that they trust strangers more than their own employers. There's a reason for this. Workers believe that their company does not care about them. To them, the company is more interested in cutting costs, rightsizing, and maximizing shareholder value than in giving their best to their employees.
As a result, most employees look out for themselves. This means they don't feel a healthy amount of loyalty to the organization where they work. They are constantly on the lookout for the next better job to switch to.
In a survey conducted by Robert Half, it was discovered that 67% of degree-holding workers consider it more beneficial to change jobs every few years. In essence, if you want to retain talent and have a loyal workforce, it's important that you understand how valued employees feel. They give their best to the job, stay longer with the company, and are less likely to see their team leaders as uncaring power figures.
It also keeps your employer brand intact. You want the external talent pool to view your organization as a place where they can grow. Not a place where they view as a stopover before moving on to the next big thing.
2. Do you feel that our company takes adequate action to promote employee wellbeing?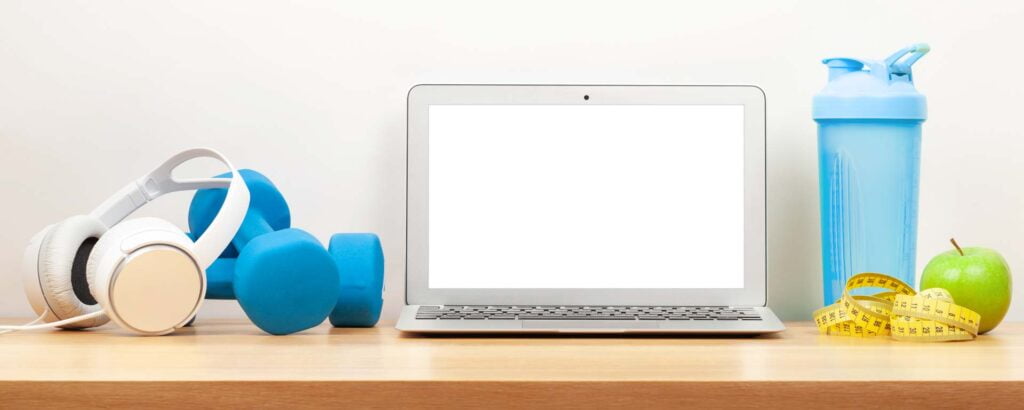 We all know that exercise has many rewarding effects. In this case, wellness programs don't just benefit workers—they are also advantageous for employers.
For example, wellness programs help employers take a more active approach towards their health by eating healthy, exercising, and meditating. This improves mental focus and increases the productivity of your employees. It also reduces the number of workers that fall sick, which means lower absenteeism rates.
Besides, it can save you money in the long term. Oh yes! Personal and health family problems among workers in the U.S cost employers more than $225.8 billion per year! By keeping your workforce in great condition, you save more, increase productivity, and boost the everyone's happiness.
Including this question in your annual satisfaction survey will help you know if your approach to employee wellbeing is effective. It'll also help you figure out if you need to invest in a wellness program that encourages more engagement.
Questions on Career Opportunity and Professional Growth
3. Do you feel like you are growing professionally?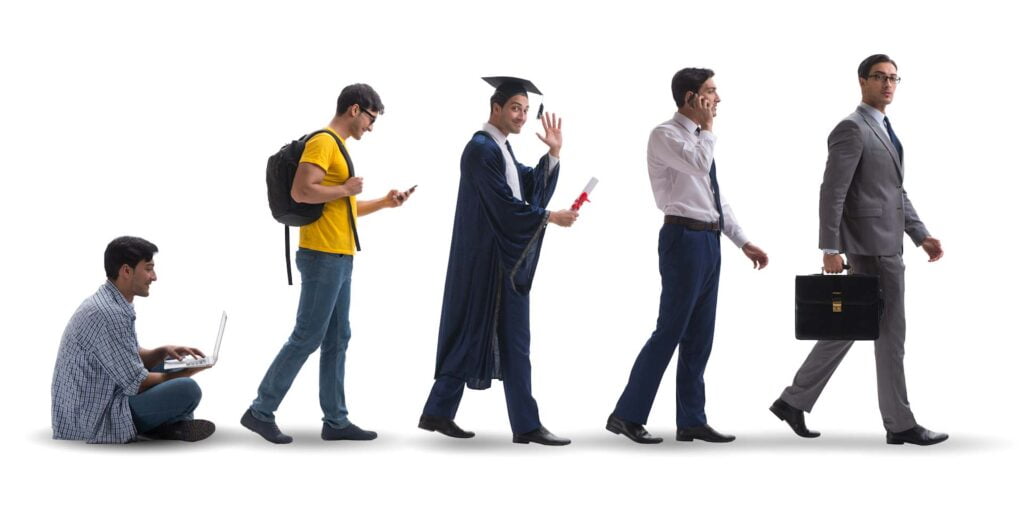 You want to run an organization that can boast of having the best and brightest in its ranks. You're not alone; employees also want to be part of a company where they can grow and rise through the ranks.
However, if you don't have a clear cut path encouraging advancement and progression, workers will eventually start looking for other job opportunities. Even if they're happy in their roles, they'll soon start seeking a way out. This is because high achievers seek challenges. Top performers don't want to stay in that comfortable position for too long because it leads to stagnation.
They want to have a sense of progression and feel like they're advancing in their careers, as well as developing their skill set.
The problem is that many managers don't take career advancement conversations as seriously as they should. Individuals with sought-after skills will not wait around for a company to decide to prioritize their career growth. They'll simply look elsewhere if this is not forthcoming.
Young top achievers in their 30s with international experience and degrees from elite institutions will always be on the lookout for new opportunities. In a study, 95% of the respondents sought information on prospective employees, updated their resumes, and left their companies for other jobs after just 18 months. This shows how important it is to ensure your organization is doing well with development opportunities. You risk losing quality talent if you're deficient in this area. This survey question helps you know what to improve.
4. Do you feel that your job allows you to develop new skills?
A recent research by The Harris Poll shows that one-third of employees left their jobs. They did this because their roles didn't present them with the opportunity to learn new skills. This means that workers who feel their employers are not helping them stay relevant in the skill market will seek this development opportunity elsewhere. You better believe it—" elsewhere" means going to other organizations.
Employees want to learn, grow, and have access to relevant learning opportunities. So, you definitely have to find out if your workers are happy about the training programs present in your organization.
5. Do you feel like your job utilizes your skills as much as it could?
As a business leader, you understand the importance of resource allocation. To increase productivity and boost return on investment, you have to delegate resources to the right tasks.
However, team leaders and business owners tend to forget this when it comes to handling their workforce. Organizations fail to tap into their staff members' full potential, which can negatively affect the level of employee engagement. You can avoid this and get more work done by asking them about other skill sets that they may have.
Taking a regular one-on-one approach to this will help managers identify opportunities to maximize the potential of each worker. This will make your employees take more interest in the company and engage more. After all, 85% of workers feel underutilized. This means that they feel they're not living up to their full potential in their organization.
Underutilization can also mean a lack of re-skilling opportunities. As the demand for digital skill greatly exceeds the number of workers in the market, you don't have to go through the stress of looking to hire new talent. You can do what companies like Amazon are doing by investing in re-skilling programs. This utilizes your existing workforce and trains them to acquire relevant skills, as well as put their underutilized skills to use.
By accessing how your workers feel, you can figure out if you need to make changes.
6. Do you see a path to advance your career in our company?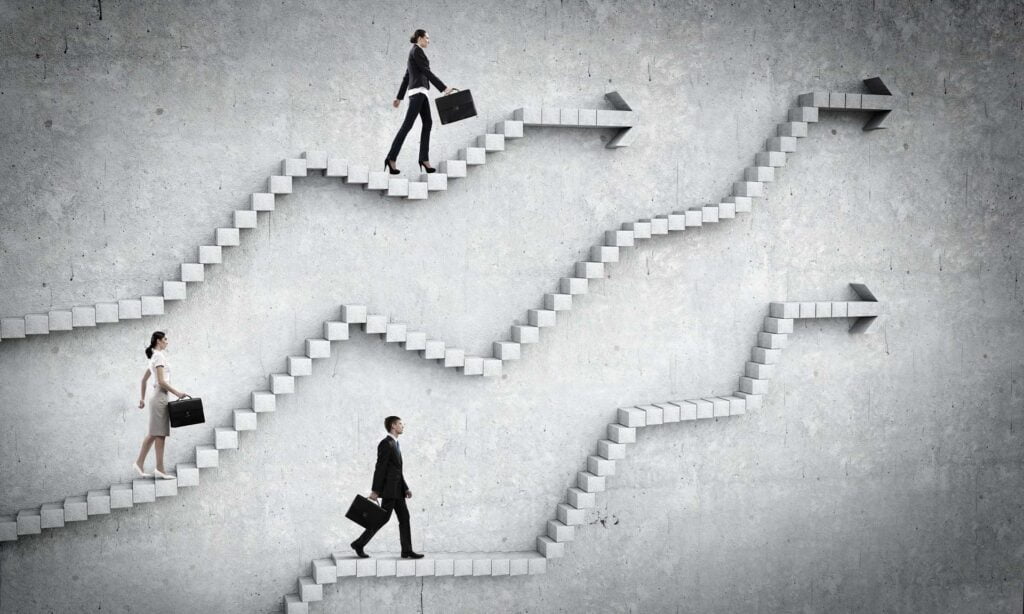 Employees need to see a clear career path with your company. If not, they'll leave sooner than later. Career growth is no longer linear, which means advancements now happen in diagonal or horizontal paths. It used to be that with hard work, employees could be sure they'll move up the career ladder one step at a time. However, this has changed. This can leave employees worried about their relevance in a company as the years go by.
To make sure your workforce doesn't just up and leave due to uncertainty, including this question in the satisfaction survey will help you make adequate changes where necessary.
Question on Relationship to Manager
7. Does your direct manager value your opinions?
Employees who feel respected are more engaged. Managers can show respect appreciation for their workforce by listening to their opinions and considering their feedback. By acknowledging your workers' side before making certain decisions, you'll earn their loyalty. In fact, dismissing your employees' ideas has been shown to lead to a reduction in their initiative.
Even if you think your workers feel valued and respected, asking this question will help you affirm and figure out ways to improve.
8. Does your direct manager provide the support you need to complete your work?
Workers who don't feel supported are less likely to give their best. These employees will eventually seek opportunities elsewhere. Supporting workers means providing them with the necessary resources to help them do their jobs. It also means identifying each employee's strengths and assigning them to tasks that are most relevant to their unique abilities.
In other cases, support means removing certain obstacles that may be restricting your employees. This could be giving them access to certain resources such as face time with team leaders in other units.
If your data shows that employees are not feeling supported, you can carry out new training programs for your organization's managers.
Questions on Colleagues
9. Do you enjoy working with your the colleagues?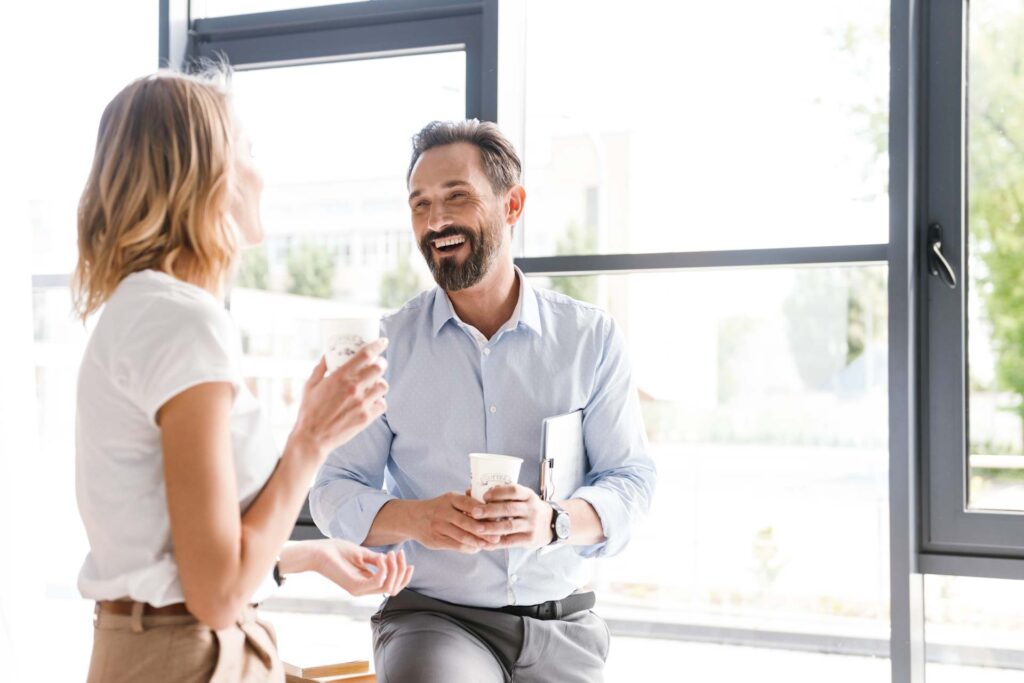 Employees are now looking for organizations with a great company culture where they can share genuine relationships with co-workers. Staff members who have a friend in the workplace are more engaged with their work. This is especially true for women.
By accessing the quality of relationships among your workforce, you can decide whether you need to introduce programs to encourage bonding.
Question on Autonomy
10. Do you feel like you have the freedom to decide how to do your work?
Nobody enjoys being micromanaged. Hovering over your employees like a hawk will damage their productivity and engagement level in the long term.
Workers need to know you trust them to do their jobs. By stepping in to manage the situation only when necessary, you encourage creativity within your workforce. This also increases employee satisfaction. Through adequate time tracking, you don't need to micromanage your employees. Having a tool that automatically does the tracking for you will give your workers more control, and allows you to let go easily.
By asking your employees if they have enough freedom within their jobs, you can assess if there's a micromanagement problem present.
11. Do you have the tools to meet your goals and objectives?
Employees need to have goals and clearly understand the steps to take towards achieving them. When workers feel like their jobs have no definite goal or objective, they'll end up feeling disconnected from the work altogether.
Goals and objectives help to determine an employee's career development and ways to reward them with pay increases and bonuses. It also gives employees a sense of being active contributors to the growth of the company. This, in turn, helps managers to provide workers the tools and guidance that they need.
This question will help you figure out how involved workers feel with your organization.
Questions on Workload
12. Do you feel your workload is reasonable?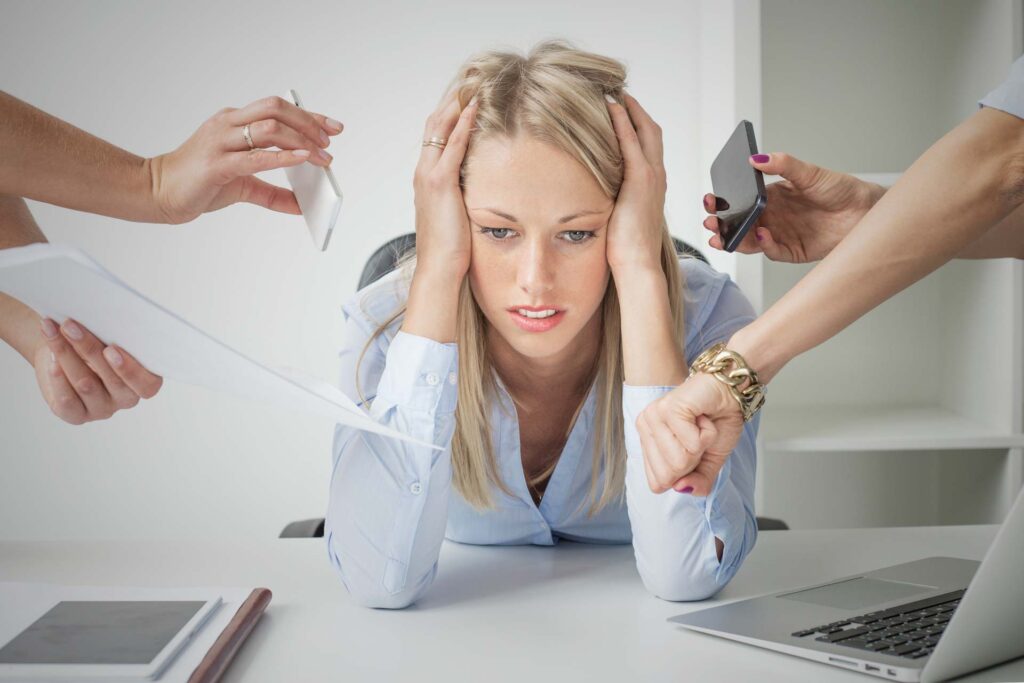 Sometimes, it can be difficult to assess when employees are feeling overwhelmed. This can lead to work burnouts and a dip in productivity levels. By asking this question in your survey, you can determine if your organization's work culture is to blame. You can then figure out ways to reduce the work stress on your employees. This way, you can provide more support to cater to their mental health.
Questions on Job Satisfaction
13. Are you satisfied with working for our company?
The happiness of your workforce has a direct correlation to their productivity levels. This question will help you know if your workers are happy with your company. In addition, you can figure out whether they'll recommend your organization to their family and friends.
By knowing whether they're happy or dissatisfied, you can ask more questions to determine the cause of their dissatisfaction. However, if they're happy, you already know what you're doing right from the other questions in the survey.
Conclusion
Giving your employees the freedom to reach out will help you improve your company culture and make your organization a place where the best talents want to be.