According to IDC research, employee improvement leads to as much as a $100,800 increase in a company's annual revenue. Your workforce is the pillar that holds your business together. Naturally, their performance will determine the success of your operations. However, how do you measure the depth of their contribution to your business?
That's where evaluating an employee performance appraisal like 360-degree feedback comes in. It helps you measure the returns your business gets in exchange for the salary it pays workers. Performance evaluation is an effective practice that is used to determine how an employee or an organization is faring. By providing feedback to staff members, you encourage them to improve themselves.

What Is 360-Degree Feedback?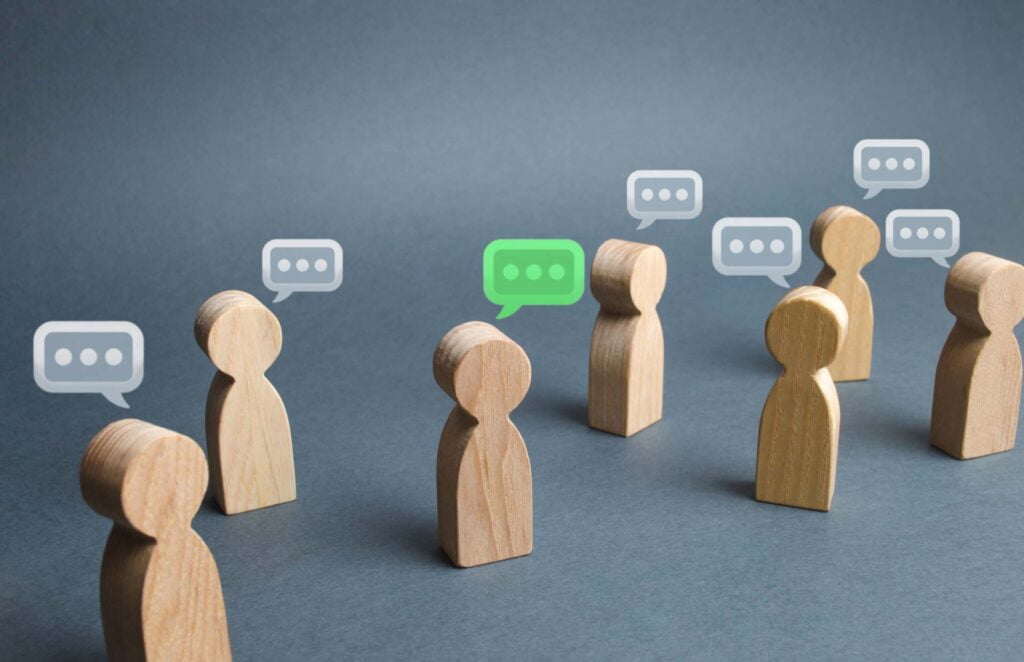 You must be familiar with the traditional performance review process where employees are most often reviewed by their managers. However, as an HR practitioner, you know that employees need a continuous stream of feedback. In fact, candid feedback has become essential in the workplace.
The 360-degree performance appraisal, popularly known as "multi-rater feedback," is a powerful approach that many organizations are implementing to evaluate employees. Unlike traditional performance appraisal, 360-degree feedback collects comments from the people the employee works closely with. These include managers, peers, co-workers, reporting staff members, subordinates – and sometimes, customers, and suppliers.
A 360-degree feedback method is also responded to by each employee in a self-assessment. The concept of a 360-degree appraisal tool is to provide each team member the chance to receive performance reviews from people they interact with. In turn, they will understand how their effectiveness is viewed by others.
An effective 360-degree appraisal process provides feedback based on behaviors that other co-workers can see. The data collected is then used to provide an all-around report of an employee's journey in the organization. The details can include skills, strengths, roadblocks, challenges, skills, and performance.
With such insight, management can determine whether an employee is on the right path in relation to the organization's mission, goals, and vision. Results from a 360-degree evaluation may be used by some organizations in making administrative decisions related to promotions and pay raises.
A 360-Degree Review Assesses:
Competencies and behaviors
Other's perception on an employee
Skills like planning, active listening, and goal-setting
Leadership effectiveness, character, team spirit
A 360-Degree Review Does Not Measure:
Employee performance objectives
Role-related or basic technical skills
Attendance, sales quotas, and other strictly objective factors
Components of a 360-Degree Appraisal
As noted earlier, a full circle appraisal involves collecting perceptions about an employee's behavior and its impact on the job. The insights come from close contacts of the person receiving the feedback. These people are chosen based on how closely they interact with the individual receiving the comments. It can be the boss, supervisor, co-workers, team members, customers, suppliers, or direct reports.
360-degree feedback has four main components:
Self-appraisal – An employee evaluates their strengths, weaknesses, and achievements. In other words, it helps them assess and judge their own performance. The employee should uphold integrity and honesty when evaluating themselves.
Superior's appraisal – Similar to the traditional performance review, a superior's appraisal involves a manager/supervisor evaluating an employee's performance. Since the manager/supervisor has direct and accurate information about the job performance of their subordinates, they can provide more accurate feedback.
Subordinate's appraisal – This is a type of feedback where employees evaluate the performance of their supervisor/manager. The assessment is geared towards development rather than administrative purposes.
Peer appraisal – This type of feedback involves the employee's co-workers, teammates, and peers, who are asked to provide input on specific aspects of the employee's job performance. These are people who have observed the performance of the individual receiving feedback and are able to provide constructive feedback.
The other parties used in a 360-degree appraisal include:
Top management who are responsible for evaluating middle-level managers. In a small organization, they also assess the performance of lower-level managers and senior employees.
Customers who interact with the employee. The client is the most important person in any business. So, customer appraisals are essential in helping to improve employee strengths and identify and improve weaknesses in employees.
Importance of a 360-Degree Appraisal System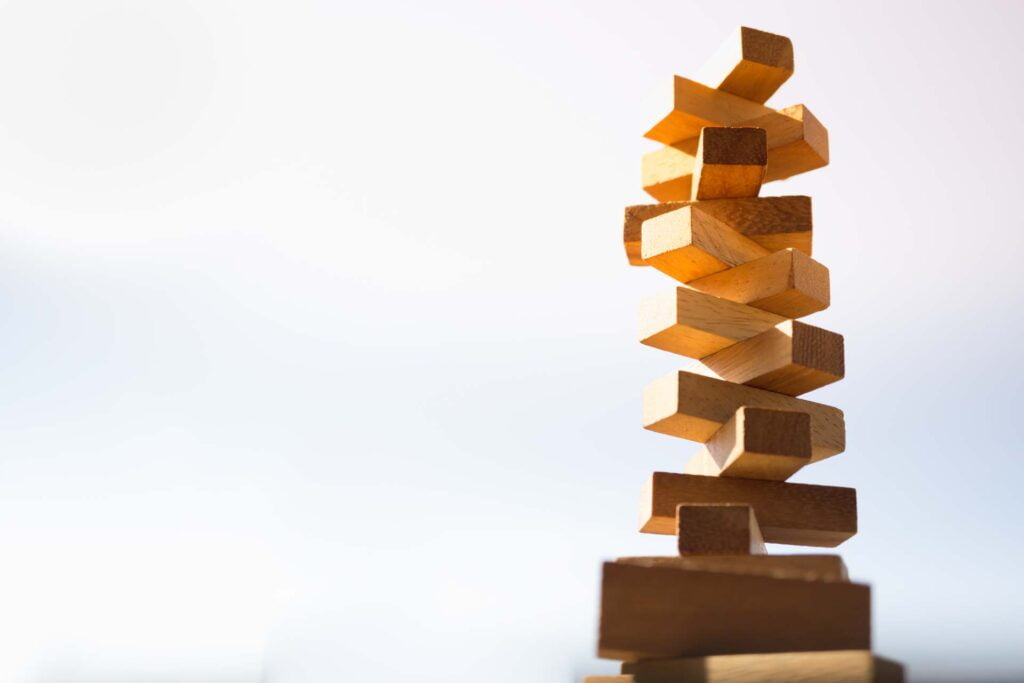 The objectives of a 360-degree review process differ from one company to another. For most companies, the ultimate goal is to evaluate the performance of an employee and provide actionable insight into their behaviors and performance. In turn, it encourages growth within the organization.
When implemented correctly, this is the most comprehensive appraisal method where the results come from all sources that interact routinely with the individual receiving the feedback.
Performance appraisal is crucial for both the employee and the organization for the following reasons:
Compensation – Performance appraisal makes it easy for management to offer employees compensation based on already existing data.
Promotion – The insights from 360-degree feedback helps management to identify competent employees and in deciding who qualifies for a promotion. It also makes it easy to identify incompetent and inefficient workers, who can either be dismissed or demoted.
Motivation – Performance appraisal can be a motivational tool for employees. With clear objectives and targets for each employee, they will be motivated to perform well to improve their performance in the future, expecting incentives like pay raise or promotion.
Employee development – An effective 360-degree performance appraisal helps HR to develop efficient training programs for their employees. In turn, this fosters more employee engagement.
Benefits of 360-Degree Feedback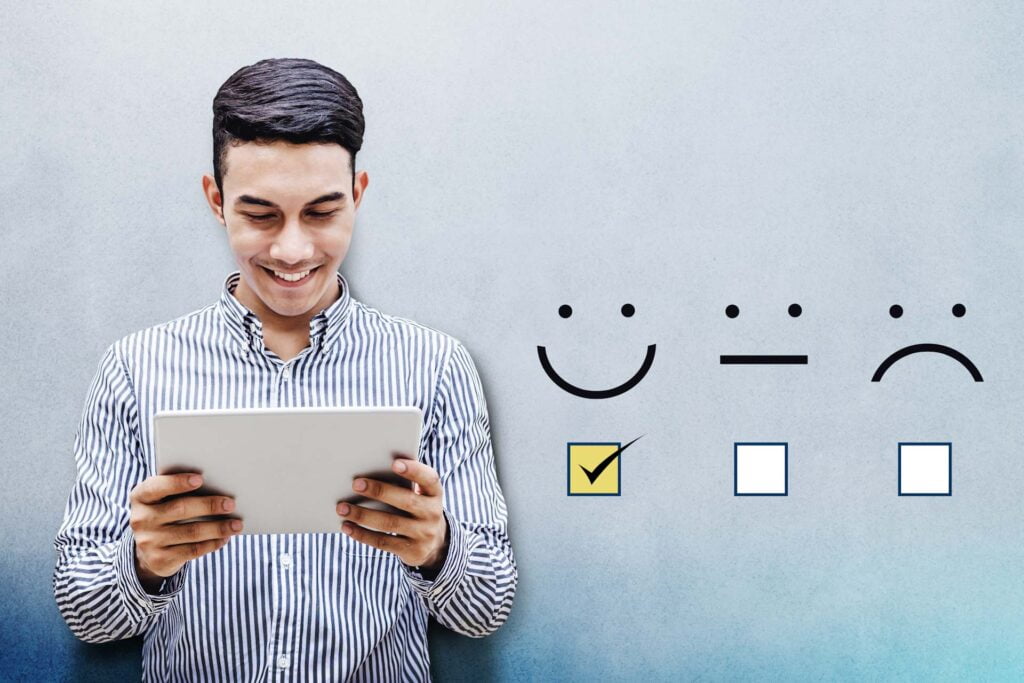 The 360-degree feedback system is not only useful in evaluating a team member's effectiveness. At the same time, it's a strategic tool that can be used for employee development, which, ultimately, will boost productivity and promote organizational growth.
Benefits to the Employees:
1. Helps in Skill Development
A 360-degree review highlights an employee's strengths and weaknesses. It helps them build on the current strengths and improve the weak spots. The employee can also use the assessment as a starting point for the development of new skills and behaviors that reflect the mission and vision of the organization.
The evaluation allows the employee to create a customized development plan(s), giving them control over their career paths.
2. Improves Self-Awareness
Since a 360-degree appraisal is an all-around evaluation of an individual's skills and behaviors, it may help increase self-awareness. The individual receiving feedback is given a full report detailing every aspect of his performance in the organization, including their characteristics and communication skills. The report gives the employee insights into their behavior and perspective from co-workers, peers, and managers.
This deep understanding of how one performs brings to light some traits that go unnoticed and highlights areas that need improvement.
3. Balanced Review
Unlike traditional performance reviews, which can be controversial due to personal preferences and bias from managers, 360-degree feedback is well-rounded and provides balanced reviews from multiple sources.
This review provides a more accurate picture of the employee, thereby eliminating issues of unfairness.
Benefits to the Organization
1. Improves Team Effectiveness
A 360-degree appraisal not only promotes the growth of an individual, but also the team as a whole. Evaluation brings to light the strengths and weaknesses of an individual in a team. The individual can use the feedback to improve him/herself, in turn, helping the teamwork more effectively now that they understand each other better. After all, a Quantum Workplace survey says that 41% of workers want recognition from their colleagues.
2. Improves Employee Retention
When 360-degree performance appraisal is utilized correctly, it can help reduce employee turnover and boost retention. Investing in employee development sends a strong signal to employees and increases their commitment and loyalty to the company.
Employees will feel valued and appreciated when they are offered training and development opportunities. In turn, this leads to increased motivation, employee satisfaction, and increased productivity.
3. Boosts Organization Growth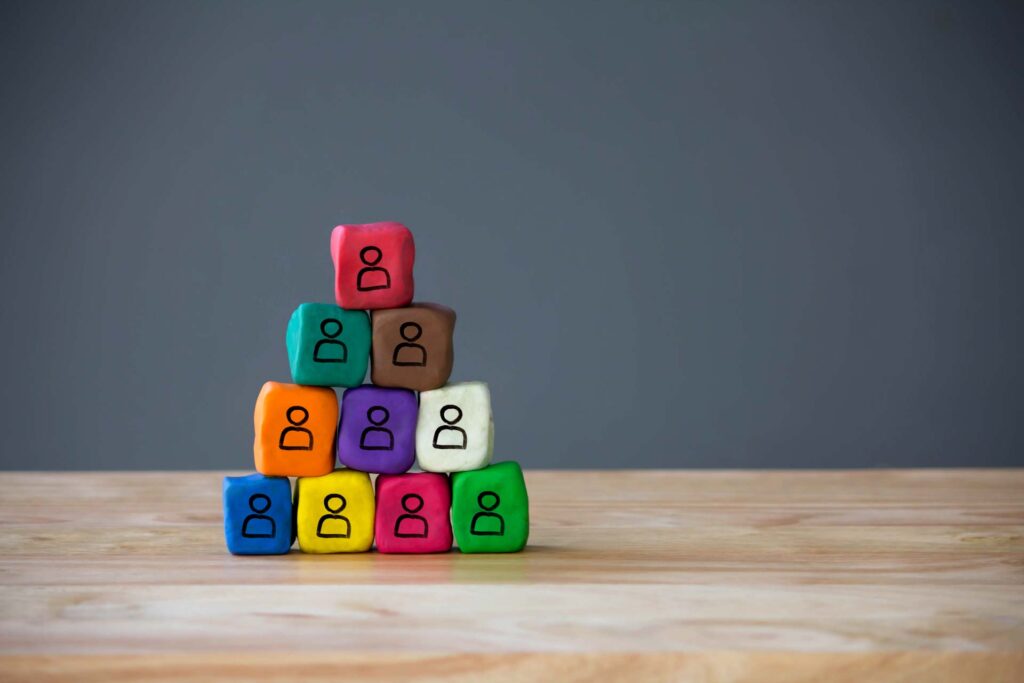 Employee evaluation helps an organization to identify areas of weakness and skills that might help the employee grow career-wise. By helping staff members to grow, they learn new skills and strategies that they can then implement in their respective departments.
An individual's growth is not only beneficial to them but also to the organization.
4. Helps in Planning and Training
According to a 2018 SHRM survey, only 46% of HR practitioners believe that annual reviews are accurate. Without data, it's impossible to create a solid training plan. 360-degree feedback provides a tangible and actionable report that can be used to formulate an effective development plan for employees.

Part of a growth plan is the training of employees. Now, with the report, you can identify the skills that your employees need and establish a training culture that addresses the needs of the employees. Some worker training programs include coaching, seminars, conferences, workshops, classes, and so on.
Advantages of 360 Degree Feedback
Strengthens the bond and trust within an organization
Improves communication between team members.
Helps teams to learn how to work more effectively together. Since team members know more about how each individual behaves and the skills they possess, they learn to coordinate better.
Employees feel empowered when they are allowed to evaluate their manager's/supervisor's performance.
Provides comprehensive high-quality feedback towards employee performance.
Provides constructive feedback from various sources, giving an accurate assessment.
Improves the responsibilities of employees to their customers.
Helps management to draw a clear picture of the strengths and weaknesses of each employee.
Helps to diagnose misalignment between employers and employees, thereby eradicating cases of miscommunication.
Disadvantages of 360-Degree Feedback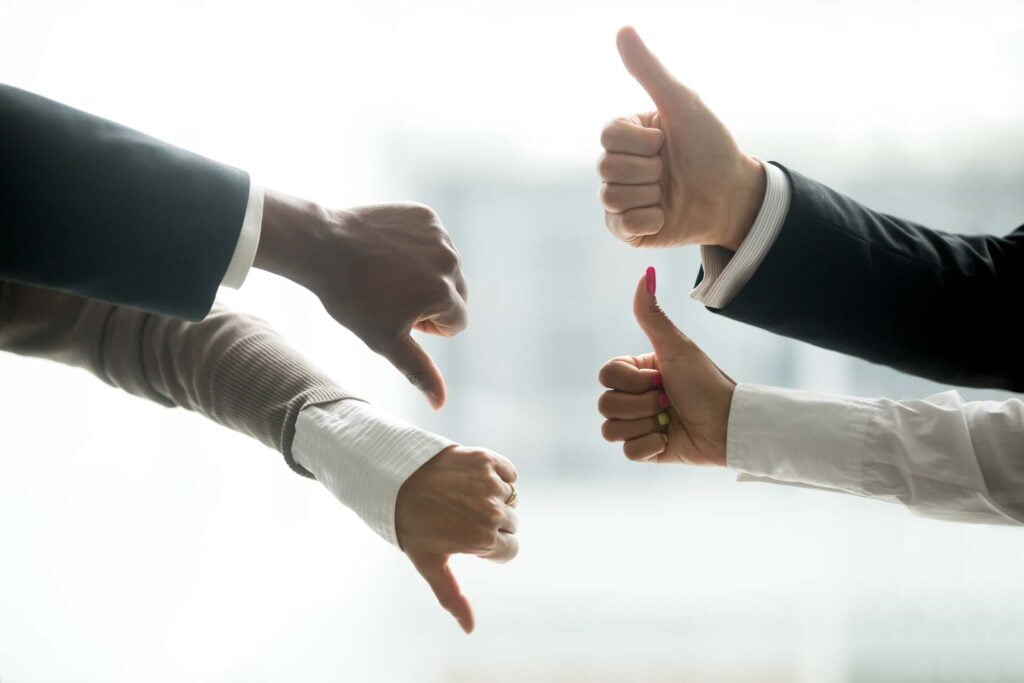 Requires a substantial amount of cost. However, thanks to technology, multi-rater feedback systems now have online entry and reporting systems, eliminating this con.
Managers may focus on negatives and weaknesses rather than strengths.
Feedback may cause discrepancies since the results are from multiple raters. Some raters may inflate ratings to make an employee look good or deflate ratings to make them look bad.
Failing to carefully choose respondents may lead to biased results since receivers are likely to choose those close to them, and who like them.
Feedback can be worthless if the process is not carefully established and implemented.
Feedback might create tension between workers.
Conclusion
In the best-case scenario, 360-degree performance appraisal increases employee self-awareness, promotes transparency in communication, and boosts overall team performance. It's a powerful tool that can help an organization design development plans and training strategies to help employees grow. As a result, the organization benefits as well.
In the worst-case scenario, it can create tension, kill morale and motivation, and open an avenue for hatred among workers. This can lead to an escalation of animosity, and employees might plot revenge against raters who scored them low.
Without a doubt, 360-degree feedback takes a lot of work for it to be effective. However, one important aspect of any business layout is employee tracking. You want to monitor your employees to make sure they perform to their full potential. Traqq's productivity tracking software simplifies the process for you as a HR executive, manager, or employer. You can assess each employee's productivity level and use the data to identify and address weaknesses.
As an employee, Traqq makes you more accountable and ensures accurate billings whenever you want to request payment.