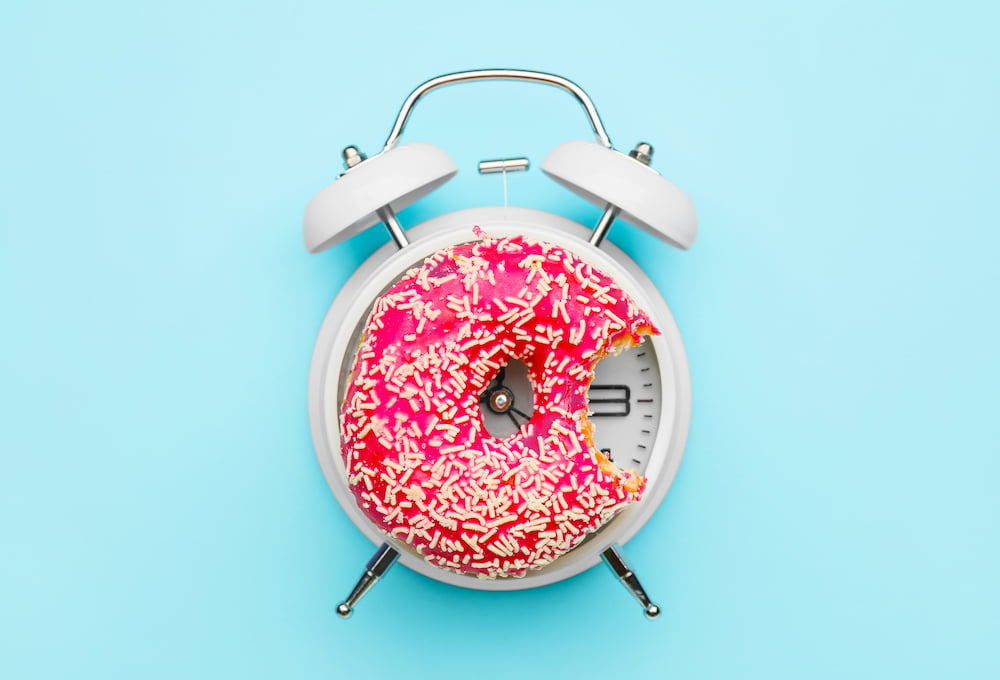 Many professions, including consultants and lawyers, charge by the hour. However, more people bill customers this way. Service-focused businesses and freelancers have made charging an hourly rate a common practice.
Some people manage to record their billable hours by using a pen and paper. However, if you're timekeeping for multiple contracts, projects, or clients, you need a dedicated timekeeping app to ensure accurate and up-to-date records.
In this post, we are going to share with you everything you need to know about online timekeeping. We'll also list the best applications you can use to track billable hours.
What Is Timekeeping?
Since ancient times, the easiest method for computing work costs has been by tracking the time spent on work. Even so, calculating labor expenses is not the only purpose of timekeeping. These days, organizations also use it to analyze employee performance and productivity. Managers use time records to understand vital trends and help their staff work more efficiently. Moreover, timekeeping applications make workflows seamless.
Because of the principle "time is money," timekeeping technologies became more prevalent during and after the Industrial Revolution. It was in the 1880s when Willard Bundy invented and patented a mechanical time clock. To this day, the Bundy clock remains useful in many manufacturing plants and other industries where time logs are enough for calculating labor costs.
However, for knowledge work, data on punctuality and attendance is not enough. Customers and employers need to understand where the paid time goes. In this case, timesheets are the better option. When this system was first introduced, it was used by consultants and lawyers. These days, timesheets are used in various fields, including IT, remote work, and even construction.
Methods and technologies for tracking billable hours have evolved so much that you can even perform timekeeping online. You can easily find apps that will suit the type of data and level of monitoring details you need. Keep reading and we'll show you the top timekeeping software available on the market today.
1. Traqq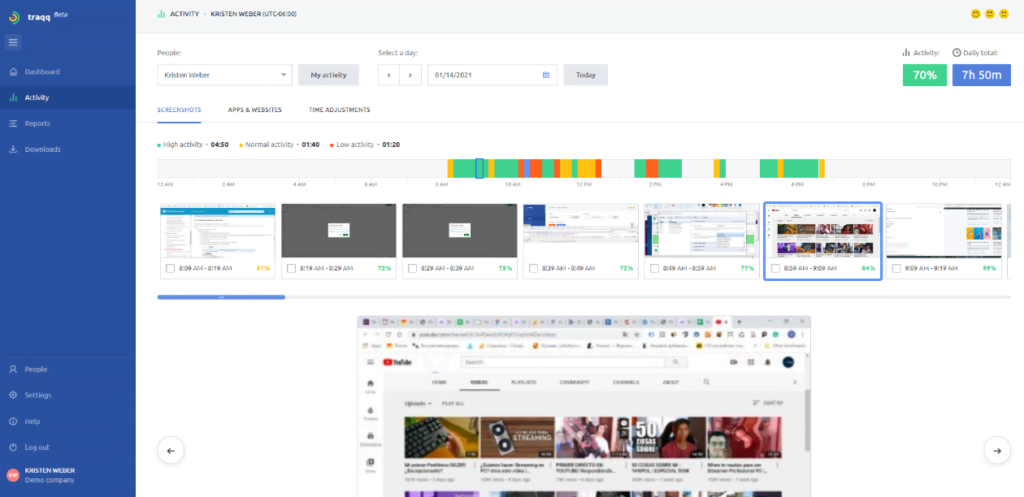 Traqq is timekeeping software free for anyone to download and install. It is one of the few time tracking apps that promise ethical monitoring. While it ensures accountability through random screenshots, it also protects the user's privacy. Traqq intentionally blurs the images to an extent where private messages, passwords, and other sensitive information will not be visible.
The best part about Traqq is that it makes timekeeping convenient. This lightweight app is easy to install and use. All you need to do is click Start and it will record billable hours automatically. At the end of the day, week, or month, you can go to the dashboard and create an accurate timesheet. It even helps you boost your productivity by showing you the apps you use and the websites you visit. Traqq will illustrate which activities eat up most of your workday, allowing you to eliminate time wasters.
2. Hyperlogs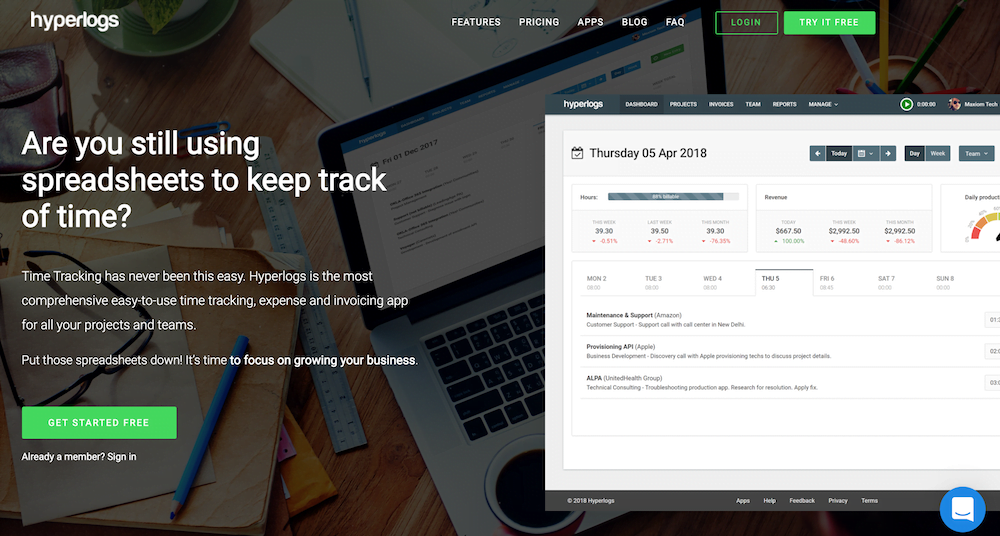 This timekeeping app allows users to log time from their mobile and desktop devices. Managers can review the dashboard to get insights into their team's performance and work progress. They can also use the collected data to generate performance reports and prepare invoices. If you're managing projects, you can also use Hyperlogs to get insights into operational expenses. You can also get visual cues that inform you about necessary workflow adjustments.
3. Everhour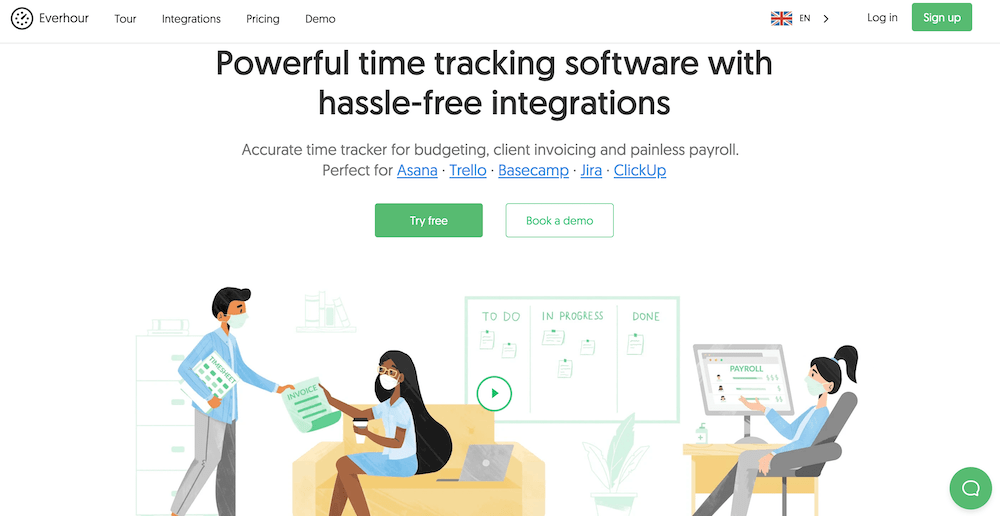 Everhour is another great timekeeping app that doubles as a resource planning tool. You can use it to log hours for work assignments, plan future tasks, and compute budgets. Managers can review the collected data to analyze team performance statistics. They can evaluate their employees' progress and make proper adjustments to the time budget and task allocation. Another great thing about Everhour is that it allows integration with other collaboration, work management, and accounting tools.
4. MinuteDock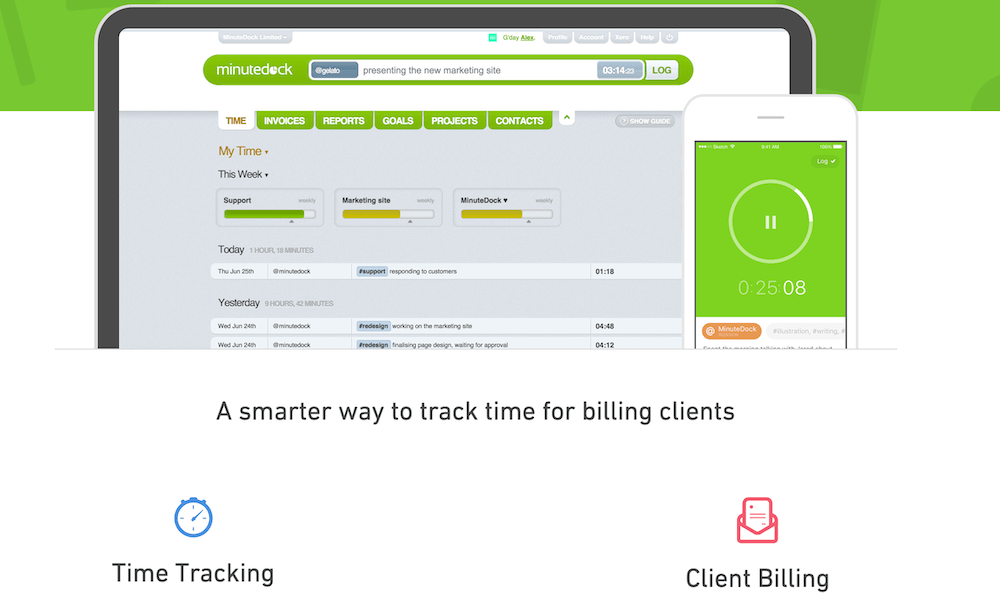 With MinuteDock, you can access multiple functionalities, including billing, timekeeping, and progress monitoring. Users can log time manually, especially if they don't work online all the time. Moreover, they can create performance reports based on the collected data. Managers can use MinuteDock to set targets for the entire team or individual members. Aside from those options, you can also integrate the app with accounting tools for seamless payment processing.
5. ClockIt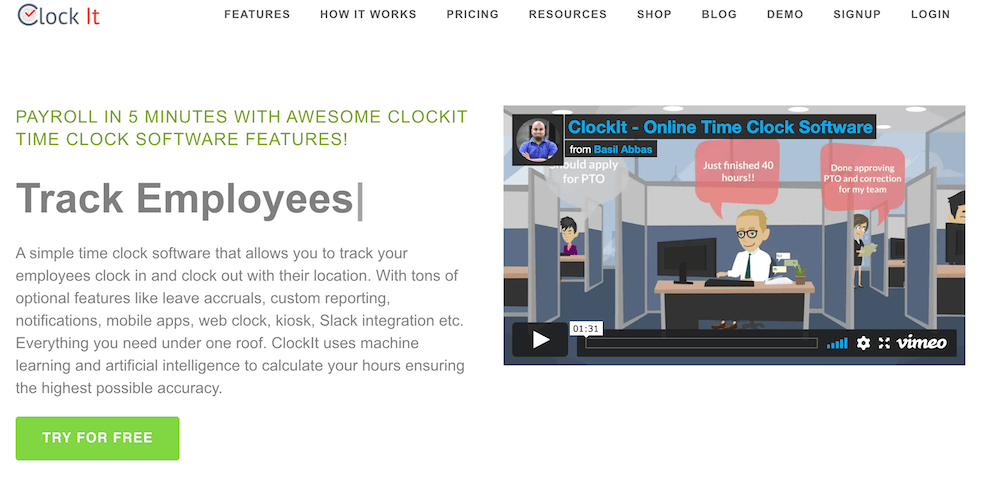 You can use ClockIt for timekeeping and attendance tracking. It even comes with geo-tracking capabilities, making it ideal for businesses that manage mobile teams. Managers can let their employees use ClockIt for recording work hours, breaks, and even vacation days. It also tracks the extra time that workers put in, ensuring compliance with overtime laws. Your team can log in and out via the web platform, biometric fingerprint reader, kiosk, or mobile app.
6. Time Clock Wizard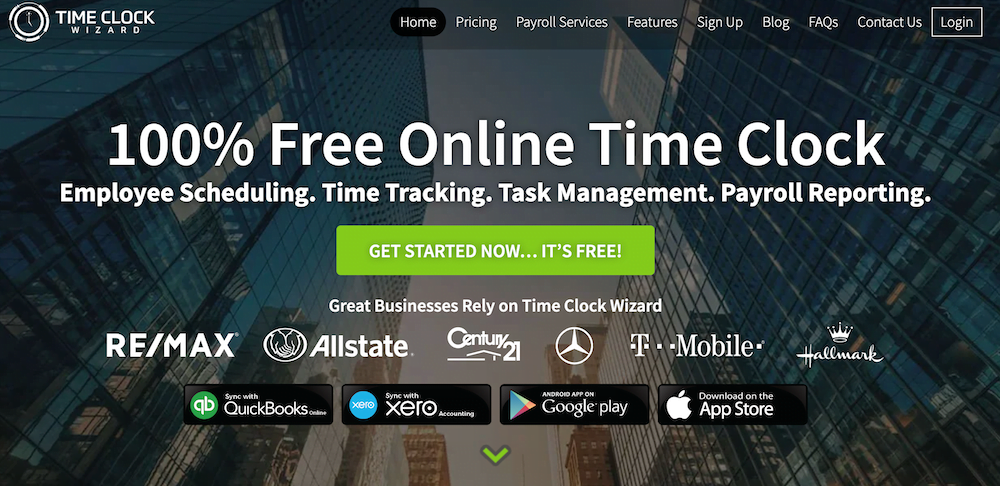 Time Clock Wizard has scheduling and clock-in functionalities, making it useful for monitoring attendance and organizing shifts. Managers can use this app to create daily, weekly, and monthly shifts. They can even approve or reject vacation or schedule change requests. Time Clock Wizard claims to be trusted by over 100,000 businesses and over a million employees.
7. Jibble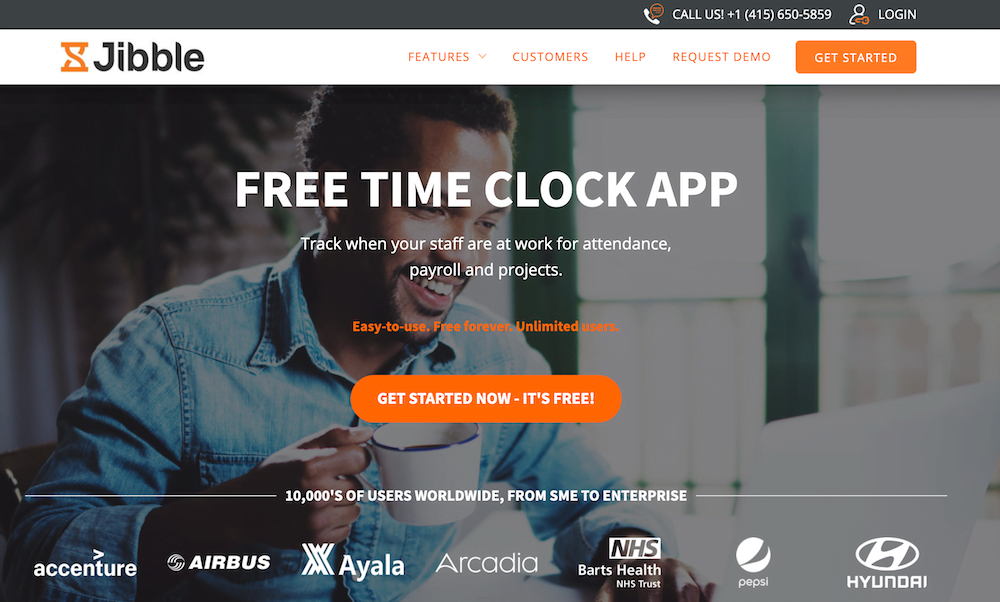 If you're looking for an app that offers comprehensive options for timekeeping, consider using Jibble. Users can clock in and out from the web application or their mobile device. What's more, Jibble offers biometric login via selfie. Managers can use the app to collect performance statistics, then create daily, weekly, or monthly reports. If employees are clocking in and out from a single location, you can set up an iPad kiosk. As long as you have a tablet and a reliable internet connection, you can use Jibble for timekeeping.
8. CKZ Time Clock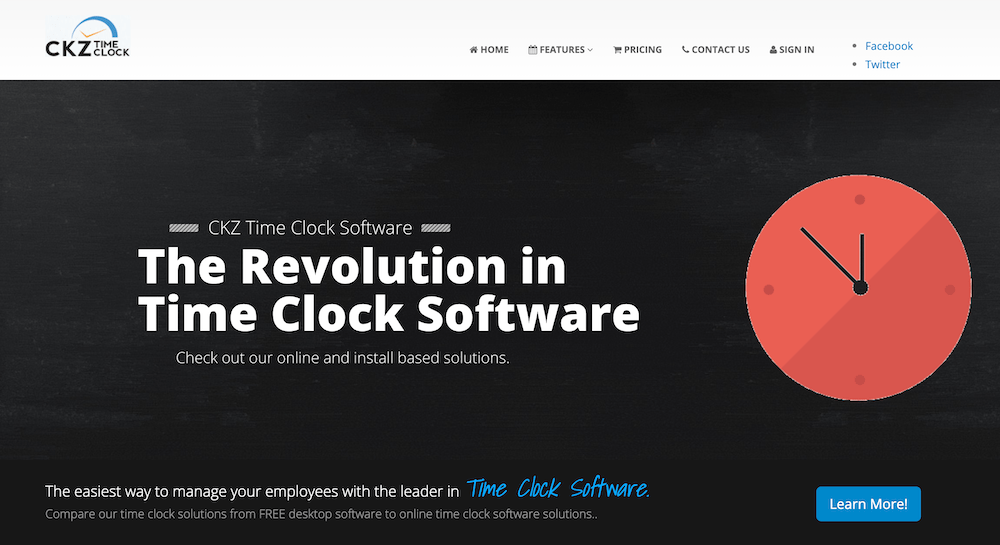 CKZ Time Clock gives you an insight into how much time is spent on work. Users cannot specify the tasks they're working on. However, they can select work types when logging hours. They can indicate that the time to be recorded is for regular work, overtime, vacation, etc. CKZ Time Clock allows managers to generate reports for payrolls. Users can create reports for individual employees or the entire workforce.
9. Office Timer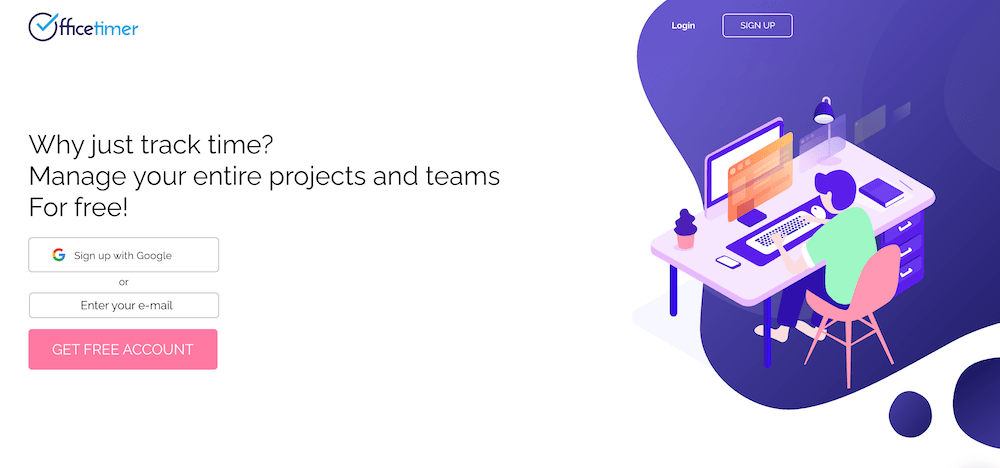 If you need a simple timekeeping program, one of your best options is using Office Timer. You can integrate this app with your existing biometric attendance management system. This way, you can collect tardiness and attendance data more efficiently. Users can log time for specific tasks, and their managers can then create expense reports for invoices and payroll.
10. ActivTrak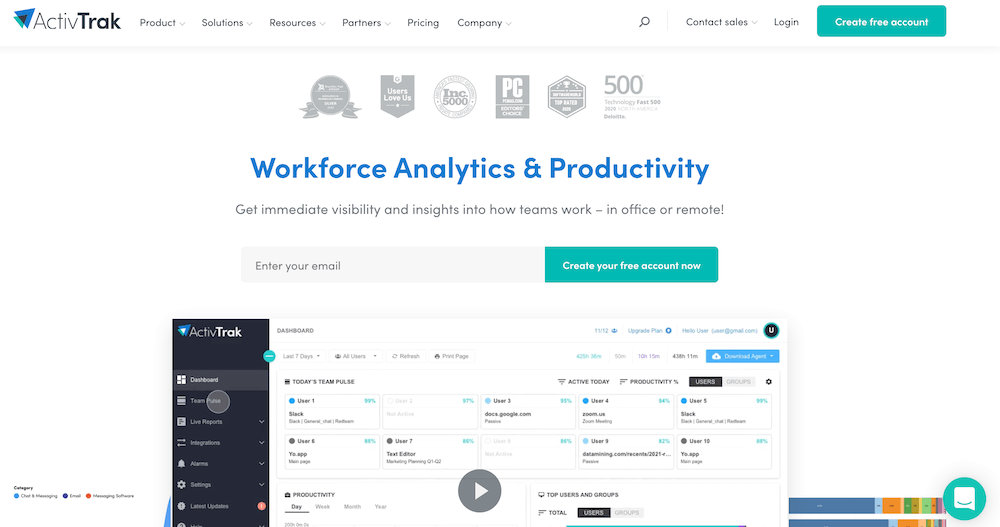 ActivTrak is another timekeeping app that also monitors the activities of a user. Managers can use it to record what their employees are doing on the company-issued devices. If ActivTrak spots any suspicious activities, it will send alerts to the manager. You can even use it to restrict access to non-work-related websites. If the manager notices any harmful activity, they can terminate the application remotely.
11. Time Clock Free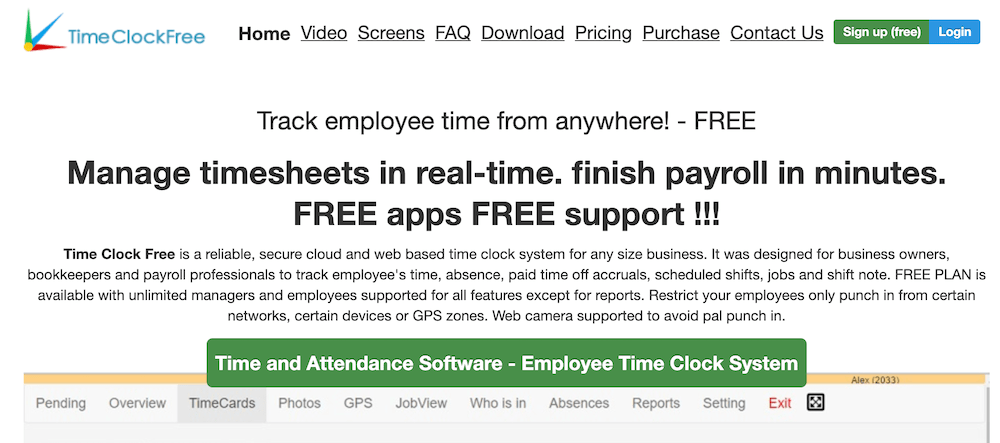 You can manage employee attendance, shifts, absences, and vacation days with the help of Time Clock Free. Users can clock in via their webcam using the app's face recognition feature. They can even punch in from their homes if they're working remotely. Now, if you have employees out in the field and they don't have internet access, they can also dial in via telephone landline to log their work hours. Managers can even customize reports according to their business needs.
12. PrimaERP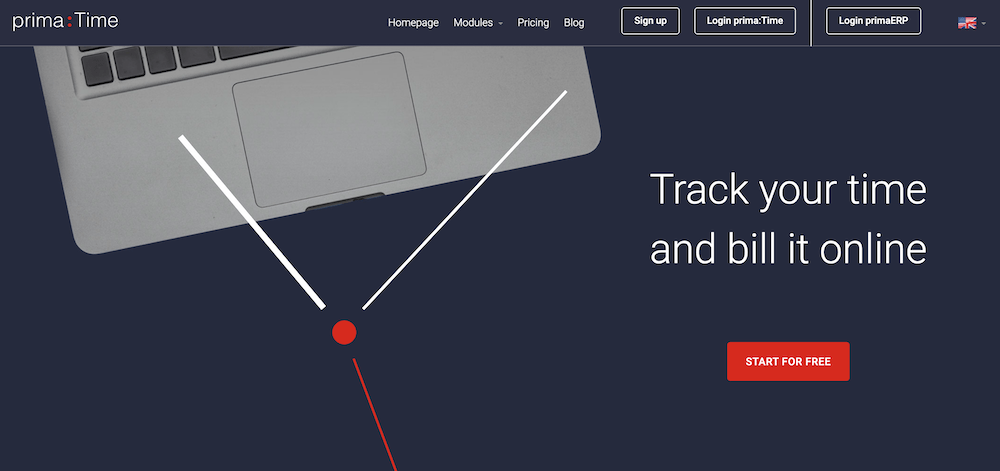 Whether you're managing a remote team or office-based employees, you'll find PrimaERP quite useful. This tool lets you track attendance and log hours spent on tasks. It even allows you to create billing reports according to work costs. If your team goes out in the field, you can let them use the mobile version of PrimaERP to log in and out. What's more, the reports can be exported for transmission via email. Managers can also gain insights into productivity by reviewing the performance statistics on PrimaERP.
13. ManicTime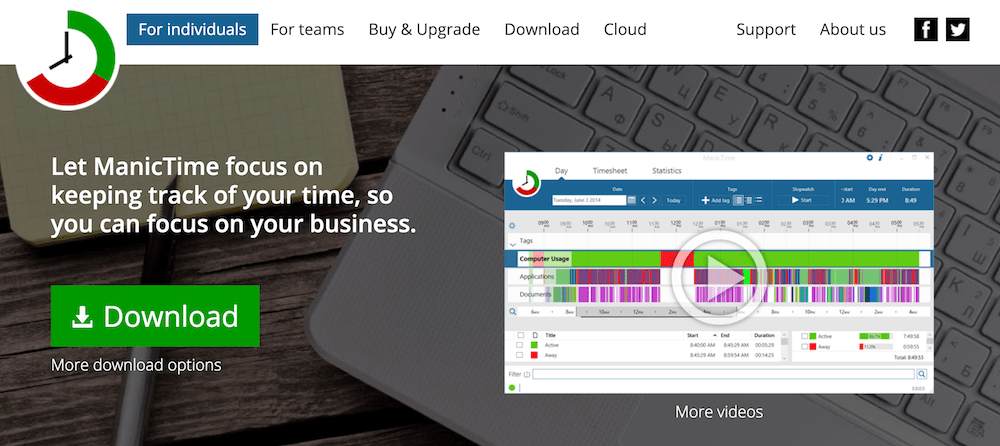 Once a user has installed ManicTime, the app will run in the background and track the user's desktop activities. This time tracking software for Mac records the websites visited, the apps used, and the documents accessed. Moreover, it logs how much time is spent on every activity. It also runs offline by storing the data locally. So, it ensures accurate timekeeping whether the user is connected to the Internet or not.
14. DeskTime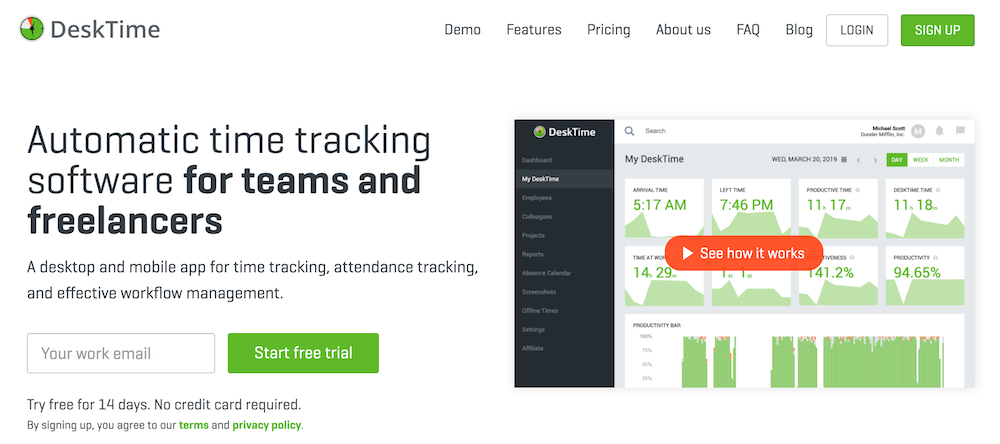 Throughout the workday, you can use DeskTime to monitor computer-based activities. There's also an option for activating screenshot capture to ensure accountability among team members. It will even indicate whether the employee had any unproductive activity. As a manager, you can activate the private time feature to allow your staff members to do something unrelated to work during the day. With this option turned on, DeskTime won't track the user's activities.
15. Qbserve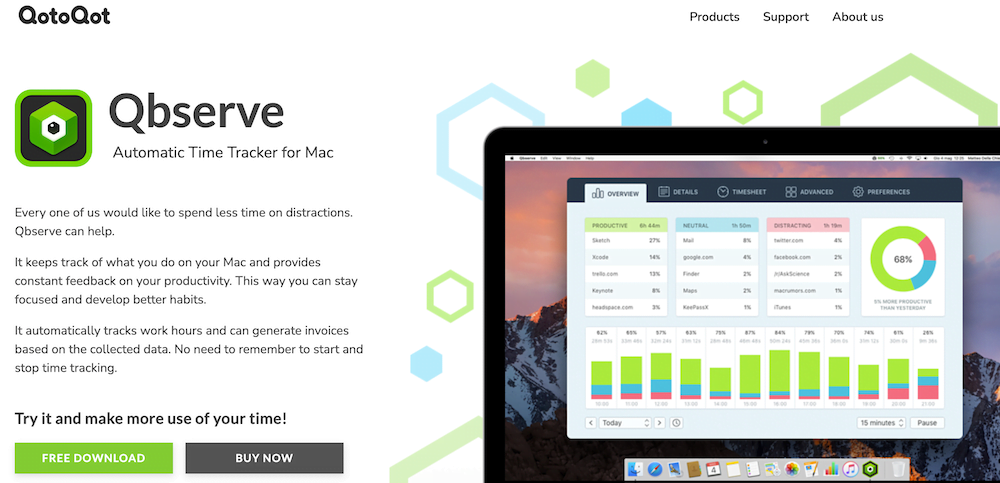 If you're using Mac, consider installing Qbserve to evaluate productivity trends for better employee performance. It also categorizes activities as productive, neutral, or distracting. The tool collects the data and generates timesheets that detail the user's activities and performance. Managers can create daily, weekly, or monthly productivity reports. The tool also allows users to pause tracking or ignore their private browser tabs.
In Conclusion
Whether you need manual or automatic timekeeping, you need an app that will help you log billable hours efficiently. Remember to review the features and functionality of a product and determine whether it will suit your business needs.