Top 5 Employee GPS Tracking Apps
It's undeniable how great the impact of the COVID-19 pandemic is to millions of people around the world. It has changed the way we shop and how we socialize with other people, and above all, it has transformed how we work. Because of the threat of the virus, a lot of companies across the globe have been forced to move their operations to remote offices or the homes of their employees.
Because of the significant change in the workplace, employers have been looking for ways to ensure the safety and productivity of their remote workers. With employee GPS tracking apps, supervisors are able to identify people who are in an emergency and need help. Since they know their employee's location, they are able to send the best help possible. However, beyond safety, there are many other benefits that a GPS tracking app can bring.
In this article, we are going to explore the pros and cons of using an employee GPS tracking app. We will also show you the best tools available on the market right now. This way, you can make an informed decision when it comes to managing your employees scattered around the world.
What Are the Benefits of Employee GPS Tracking?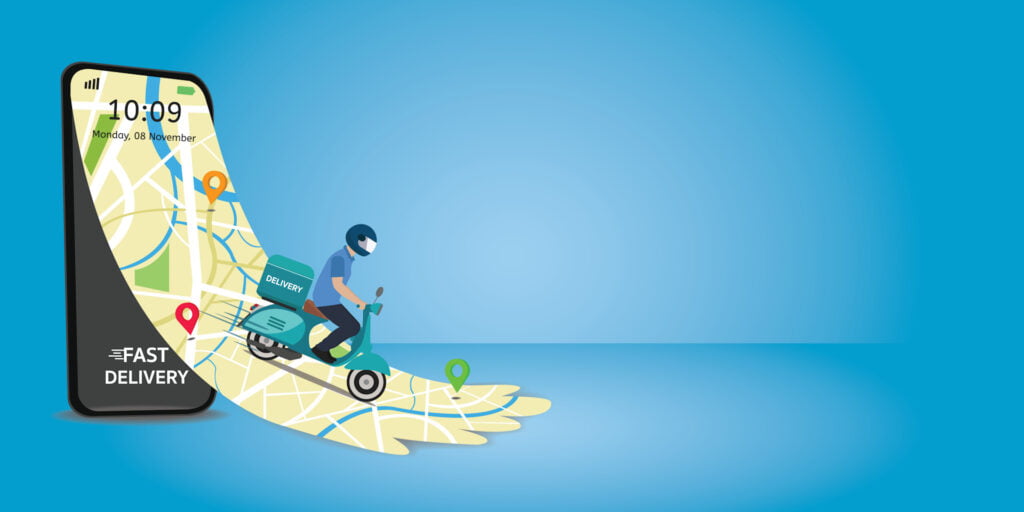 Both the employer and the workers can benefit from GPS tracking apps in terms of efficiency and productivity. Here are some of the advantages you can expect:
Efficient Planning – By having proper logistics of every employee, a company can ensure that meetings and deliveries are always on time.
Improved Location Management – If there are potential obstacles on the road, GPS tracking software will be able to identify this in advance. This way, your company can efficiently plan how to deploy workforce and resources.
Fewer Expenses – With GPS tracking, you can efficiently plan logistics of operations. Consequently, you can save money spent on tickets, fuel, and other expenses related to travel.
Increased Safety – By knowing where your employees are, you can improve your safety management system.
Better Financial Security – You can prevent employees from overstating expenditures because they know that their location is being tracked.
What Are the Issues That May Arise with Employee Location Tracking?
It is true that GPS apps can bring several advantages. However, tracking employees' location may also have some downsides. Let's take a look at them:
Issues with Consent – In some places, it is only legal to track an employee's location as long as they give consent. You must let them know that you need to monitor their location. Getting their consent is crucial in legal and ethical terms. Of course, not everyone will agree to this, which may cause problems with the stipulations in a work contract.
Privacy Infringement – Another problem that may arise is the possible infringement of privacy. It's undeniable that the line between work and personal life can get blurred, especially for those who operate under flexible hours. So, it may be questionable to track an employee's location when their work extends into their personal hours.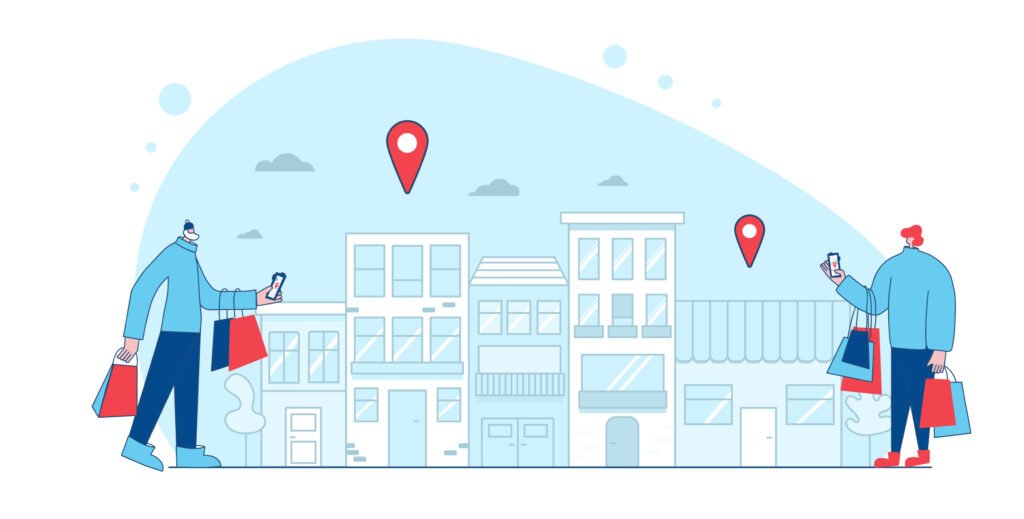 Now, if you're worried about the issues of using a GPS tracking app, we recommend that you choose a tool that promotes ethical monitoring of employees. There are many time tracking apps out there, but only a few can match the transparency and convenience of Traqq. You can use this app to monitor your employees' desktop activities. It will take screenshots and videos in the background to ensure that nothing will distract your employees from ongoing work. This way, you can collect appropriate information for employee track records.
All the while, Traqq promotes ethical tracking. Personal and sensitive information is protected from leaking, especially since the quality of the video clips and screenshots that the tool collects is intentionally reduced. The system was designed this way to prevent private messages, passwords, or any personal data from being visible.
What's more, your employees will have the freedom to choose what they want to share. If they deem that certain screenshots or video clips shouldn't go with their report, they can delete them along with the recorded time. So, while Traqq makes monitoring work hours convenient, it also protects the privacy of remote employees.
How About Those Who Prefer GPS Tracking?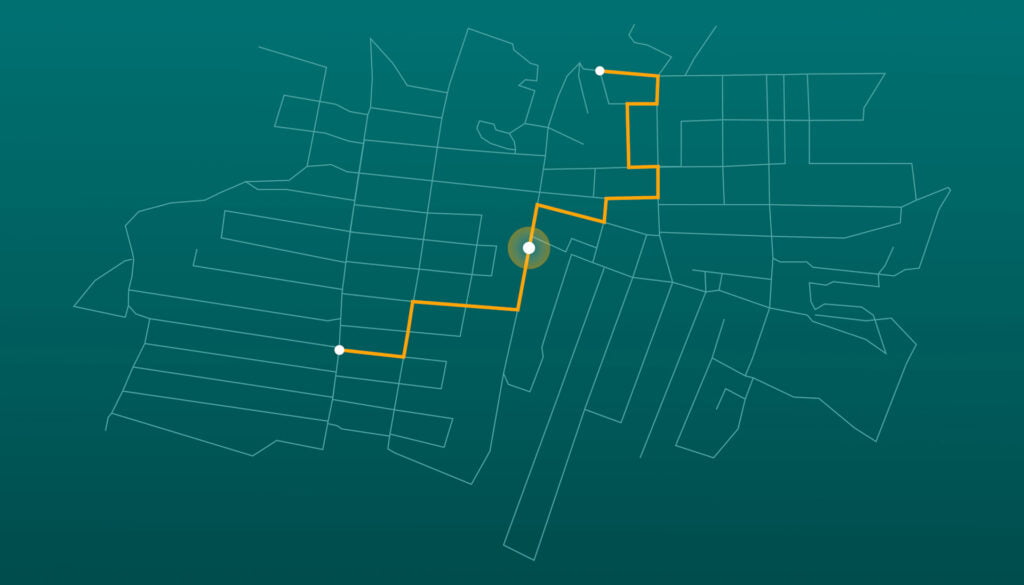 We understand that some companies may still be on the lookout for the best GPS app for their remote employees. After all, there are legally acceptable ways to use GPS apps. Moreover, they do bring benefits to companies and workers alike. So, here are the top employee tracker programs we recommend:
While TSheets is most commonly known as task monitoring software, it can also perform GPS location tracking. It can be a business mobile phone tracking tool that can give you real-time insight on where your employees are and what they are working on. You can also view the dashboard to know which member of the team is closest to the next job site. This way, you can efficiently assign projects and tasks to the right person. Throughout the day, the TSheets mobile app will log updates on the location of an employee.
If you're looking for an employee check-in app that focuses on workers that provide field services, then Hellotracks is the GPS tracking platform you'll need. It has features specifically designed for individuals who work in the transportation, delivery, sales, and logistics industries. All your employees need to do is install the Hellotracks mobile app, and the tool will do the rest. This product also comes with a web interface version that allows administrators to manage their entire workforce. What's more, the app allows convenient communication between members of the team while enabling accurate location navigation. So, it helps in completing jobs quicker, consequently making employees more productive.
While AllGeoTracking was designed for field businesses, it also has features that are useful for office-centric companies. It has a web platform that allows managers to monitor the activities of their employees. Moreover, the app has various features, including custom routes, real-time GPS tracking, and messaging, among others. Managers can generate custom reports that are tied to the milestones of workers. It is also worth noting that AllGeoTracking has a geofencing feature that is ideal for businesses that need their employees to stay within work premises.
If you need a tool that can function as a time, expense, and GPS tracker, then HoursTracker may be what you need. It has extensive features that automate various aspects of your job no matter where you are. Moreover, its GPS time tracker allows you to conveniently manage and monitor the shifts of your field workers. It's also worth noting that HoursTracker automatically logs time entries based on the location of the user.
Timr is ideal for companies that need a time monitoring program that doubles as an employee GPS tracker. This tool was primarily designed to improve productivity in office-centric businesses. However, it also comes with a mobile app that features real-time GPS tracking. This way, workers in the field can record their hours as well as the mileage and routes they have taken. Aside from its advanced monitoring features, Timr also allows project collaboration and team communication.
Indeed, GPS employee monitoring can be a double-edged sword. It can work to your advantage, but if you don't use it responsibly, the system may turn against you. As always, you should respect every individual's right to privacy whenever you make decisions related to remote work tracking.