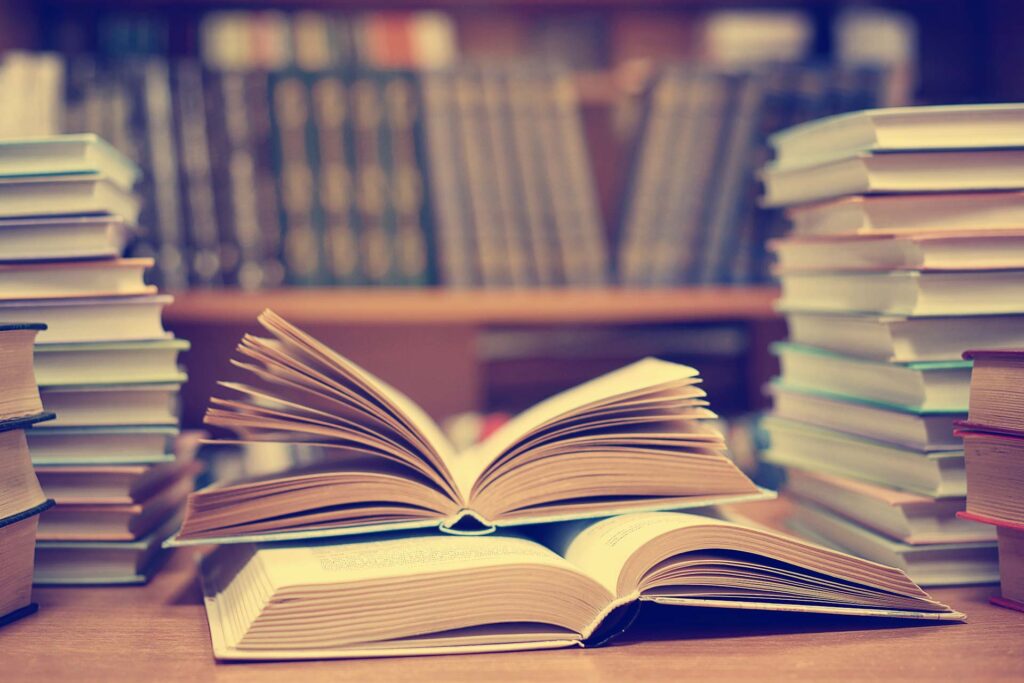 Unlike the olden days where the only option was working from an office, you can choose where, when, and how to work. It may be a trend that's quickly catching on, but it's not for everyone. While it's a dream come true for some people, for others it can be a nightmare.
Come to think of it. Home is where you relax. Now that you have to work there, the line between your personal and work life can be blurred. While you're working, you may have trouble focusing because of disruptions from your children. Changing your mindset from an office setting to a home office and still be productive is no easy feat. However, with the right information and help, you can develop the skills necessary for thriving in a distributed workspace.
Below, we've prepared an elaborate list of work-from-home reading books for tips, motivation, and inspiration. You'll learn all the relevant practices, skills, and behaviors that contribute to remote work success.
Let's get started!
The Art of Working Remotely
By Scott Dawson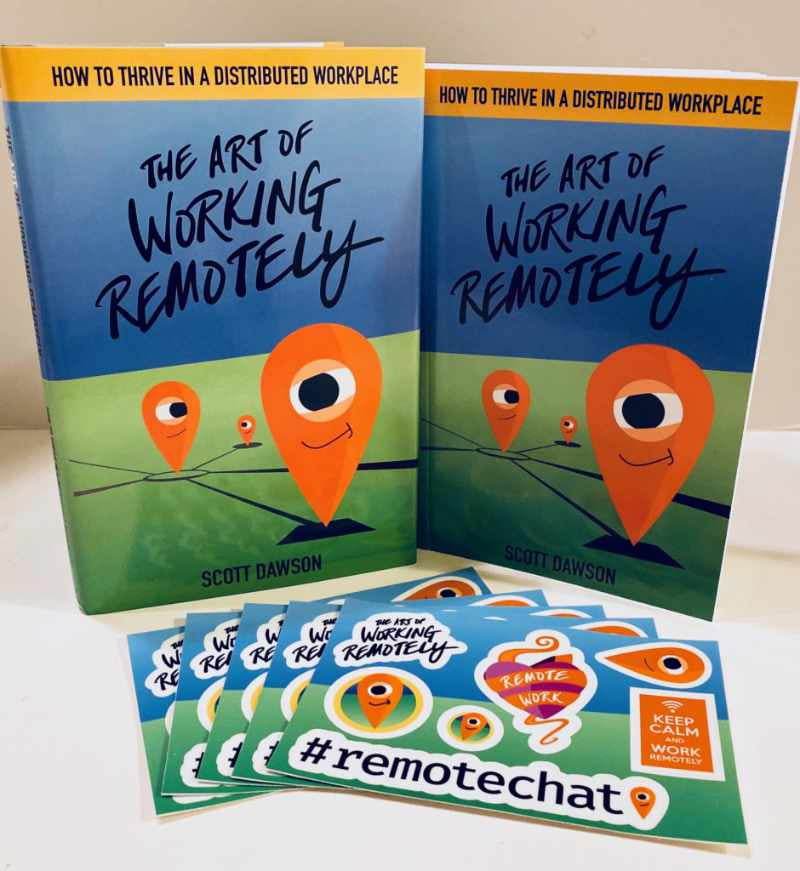 Scott Dawson had been working remotely for over two decades when he wrote The Art of Working Remotely. In his book, he shares his work experiences over the years and the priceless lessons he learned along the way. Scott started working remotely at a time when there were hardly any resources to support his work. Distributed work was not even a thing. Yet, he knew that he wanted to work remotely and figured out a way to do it.
He uses the connective power of storytelling that will inspire confidence in yourself. His advice will make you more productive, whether you're a remote employee or a team leader.
Working from Home: Making the New Normal Work for You
By Karen Mangia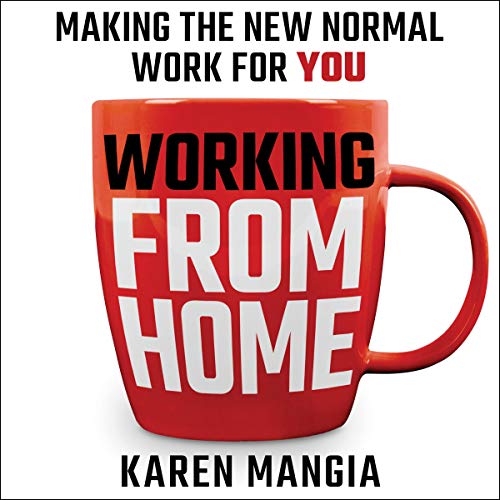 Karen Mangia's Working from Home introduces you to a detailed strategy of how to build your future while working remotely. It addresses all the aspects that working from home entails, including how to deal with Zoom fatigue, time management techniques to boost productivity, and home office ideas.
Karen explains that "success isn't a location." You can advance your career regardless of where you are, without ever setting foot in an office. Working from Home is a great book for those struggling to find work-life balance. She also shares vital details on how to create powerful virtual presentations, a crucial skill in the digital age.
Remote Work Revolution
By Tsedal Neeley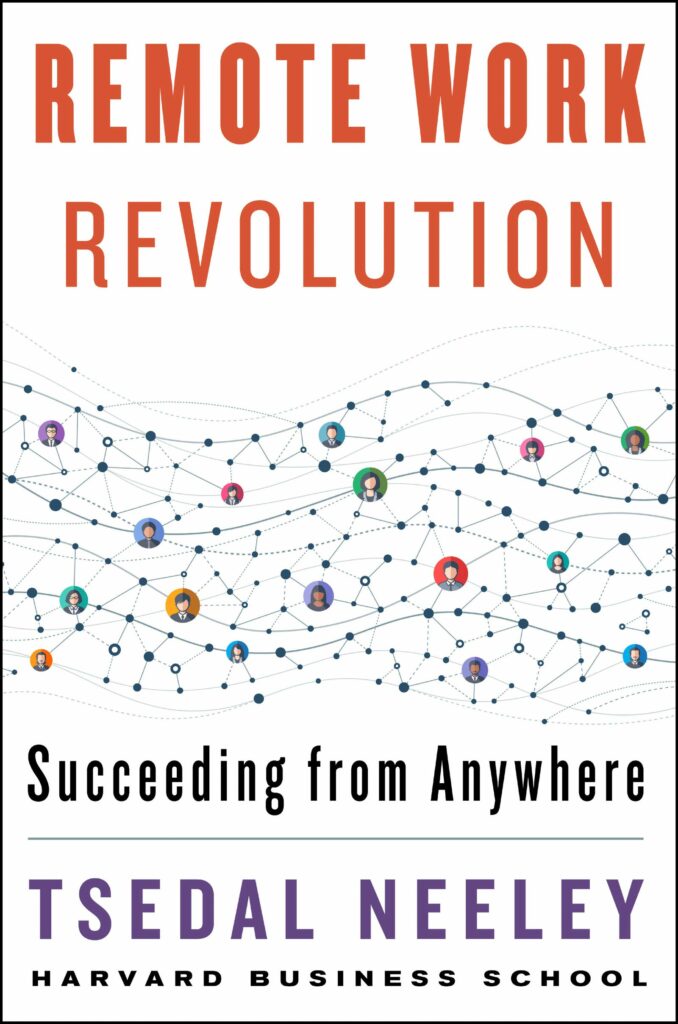 The author, Tsedal Neeley, is a Havard Business School professor and leading expert in virtual and global work. In her book, she provides readers a blueprint of how to face the various challenges caused by the sudden shift to virtual work.
The Remote Work Revolution explores the various strategies managers can use to build trust with their remote employees. Managers will learn how to lead virtual teams, choose the digital tools to use, and keep people motivated and productive.
Employees, on the other hand, will learn how to maintain a proper work/life balance, build trust, and maintain connections without face-to-face interactions.
Leading from Anywhere: The Essential Guide to Managing Remote Teams
By David Burkus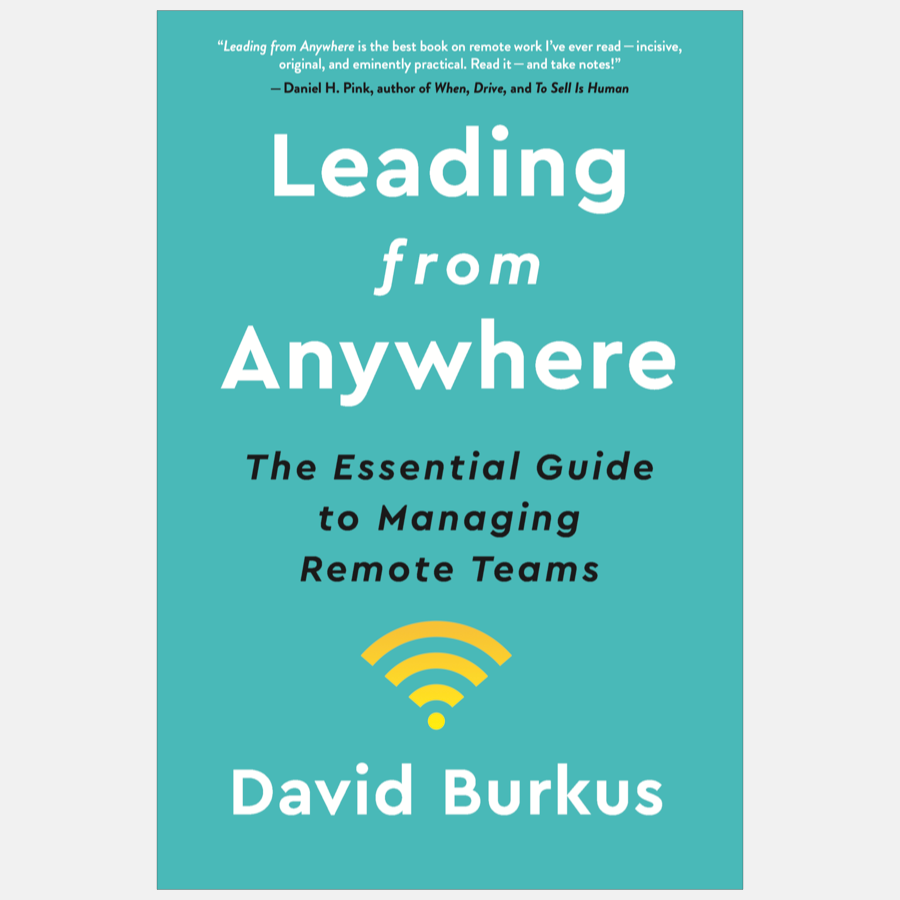 The rapid change to a remote working environment caused confusion and panic for most companies. It was no longer business as usual. Leaders faced many challenges while trying to build and manage remote teams.
Leading from Anywhere is among the best books that offer leaders the ultimate guide to managing remote teams. The book tackles various challenges ranging from hiring and onboarding new hires to establishing a remote culture. David also addresses issues related to tracking productivity, avoiding burnout, and facilitating effective communication.
Leading from Anywhere is a practical book filled with everyday examples to help managers and remote teams survive and succeed in this new world.
More: Read such book reviews on bookroomreviews.com.
Working Remotely: Secrets to Success for Employees on Distributed Teams
By Teresa Douglas, Holly Gordon, and Mike Webber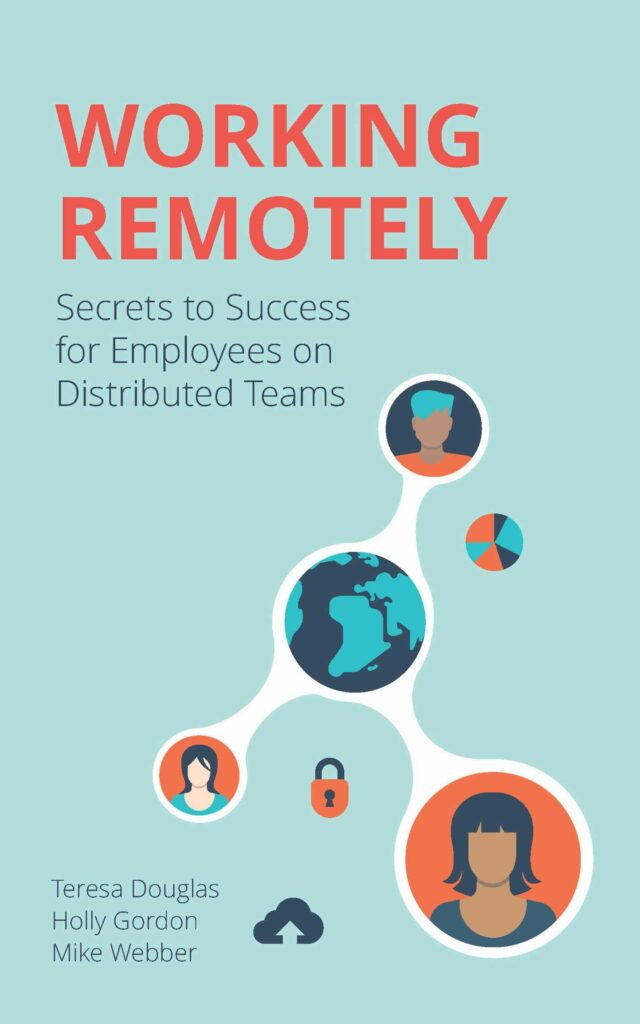 One of the major hurdles of working remotely is loneliness and isolation. How does one stay focused and motivated while working alone thousands of miles away from co-workers? In Working Remotely, the authors provide useful insights into how to flourish as a remote worker despite these difficulties.
They discuss, in detail, how to network, grow your career from your home office, and reach several milestones. This book provides a map and resources to help remote employees become focused, motivated, and productive.
The Work from Home Survival Guide
By Michael Wexler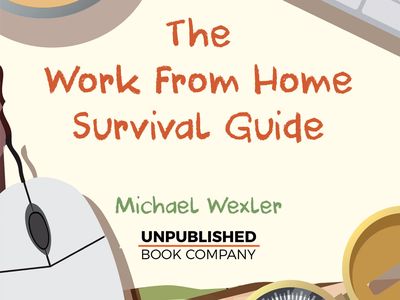 Despite what many people think, working from home is not all about working in your PJs all day. For many, procrastination is a big issue. In The Work from Home Survival Guide, Michael Wexler discusses tips and tricks to help you thrive as a remote worker.
This remote work book is funny and witty, with practical examples of how to manage time, organize tasks, and accomplish goals.
Working from a Home Office Successfully: Best Practice Tips
By Cecelia Jernegan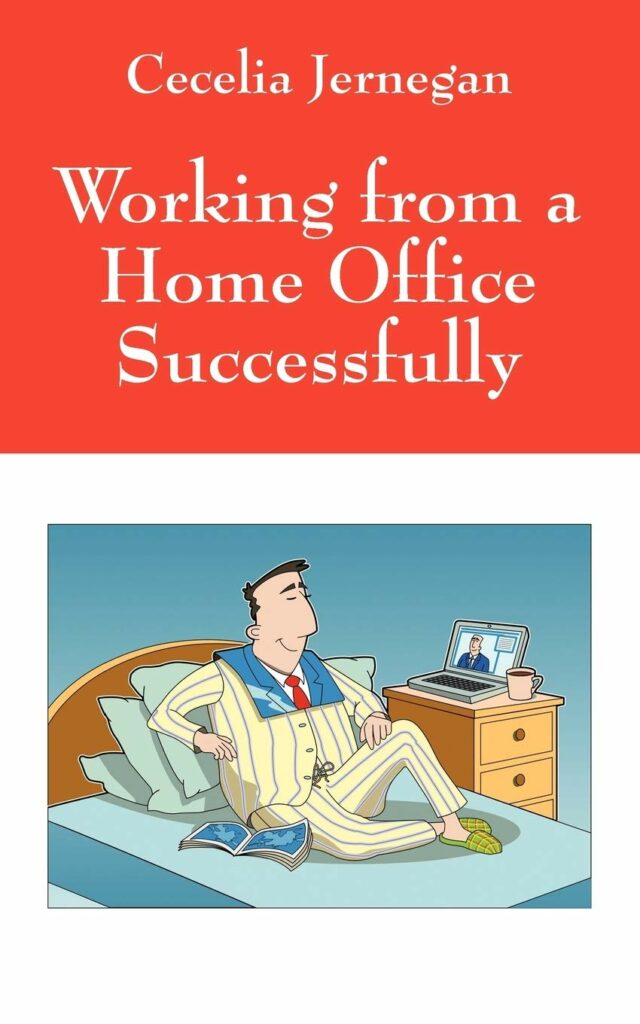 Cecelia Jernegan spoke from experience when she wrote Working from a Home Office Successfully. For over a decade, she has been working remotely. Over the years, she has perfected her skills and shares how you, too, can make it work. The book is aimed at anyone who's just started freelancing or tried working from a home office but failed.
You'll find the tips eye-opening, with valuable information on time management, networking, motivation, and goal-setting. You'll also learn how to set up and maintain an organized workspace at home to boost productivity.
There's No Place Like Working From Home: Get Organized, Stay Motivated, Get Things Done!
By Elaine Quinn
Written almost a decade ago, Elaine Quinn had foreseen the digital world that we are currently living in. In her book, Elaine shares her experiences based on 10+ years as a professional organizing and time management consultant.
You'll learn how to achieve work-life balance and enjoy a satisfying life as a remote worker. The book is full of guidance on how to manage your deadlines, organize your work schedule, and stay on top of things.
The Fringe Hours: Making Time for You
By Jessica N. Turner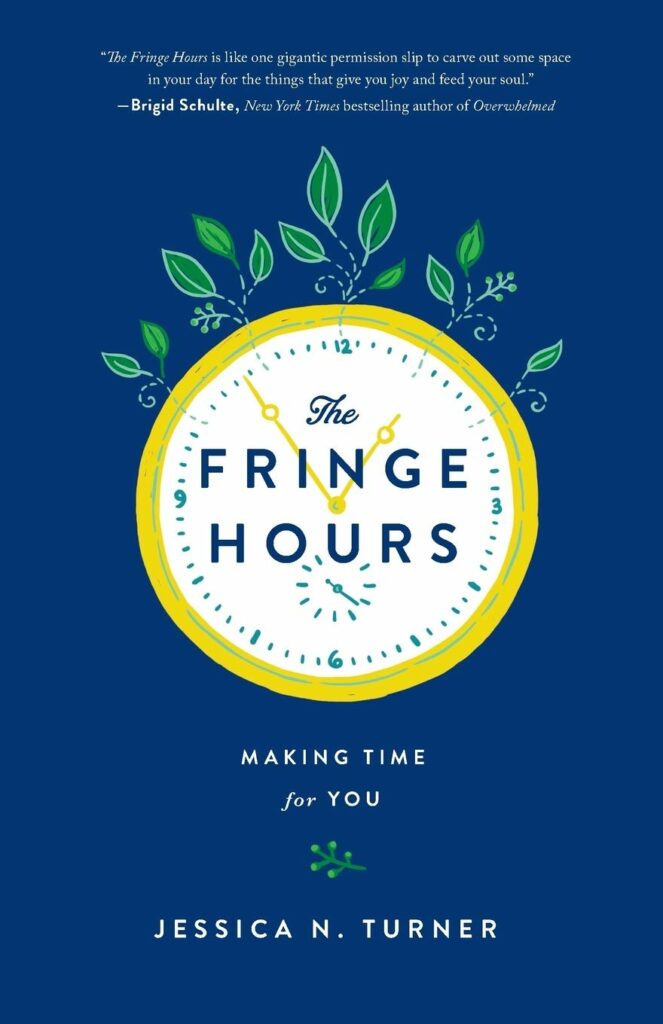 Self-care is something most of us forget in this busy world. However, if you want to be a successful remote worker, you must make time for yourself. Otherwise, you'll get stuck in a loop where you never do anything for yourself.
When working from home, you may feel like you don't have enough time in your hands to accomplish your must-dos. These include things like parenting, grocery shopping, or housekeeping. Adding work to that list can make you feel overwhelmed.
The Fringe Hours is a book that enlightens women on how to manage their time and practice self-care. She shares her own experience and those of other women to teach how to balance work and domestic responsibilities. You'll soon find out how to juggle everything and still manage to make time for yourself.
The Fringe Hours is a great work-from-home book for every woman who does everything for everyone else except herself.
The 7 Habits of Highly Effective People
By Steven R. Covey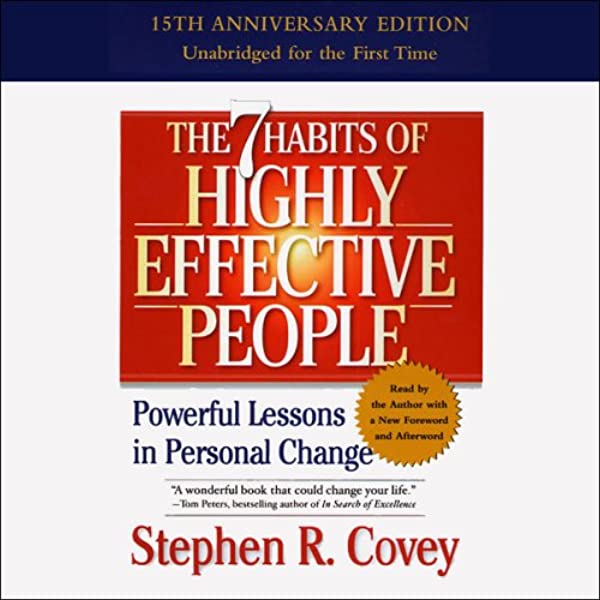 The 7 Habits of Highly Effective People is a work from home book worth reading. It has sold millions of copies and continues to be a best-seller eight years later. The 7 Habits discussed in this book have been applied by millions of people globally because they work. These are:
Be Proactive
Begin with the end in mind
Put first things first
Think win-win
Seek first to understand, then to be understood
Synergize
Sharpen the saw
The book equips you with the tools you need to establish a framework for your productivity, even in an environment full of distractions. These principles apply in our everyday life and can help you set your priorities right. In turn, you'll learn to live a productive life working remotely.
Remote: Office Not Required
By Jason Fried and David Heinemeier Hansson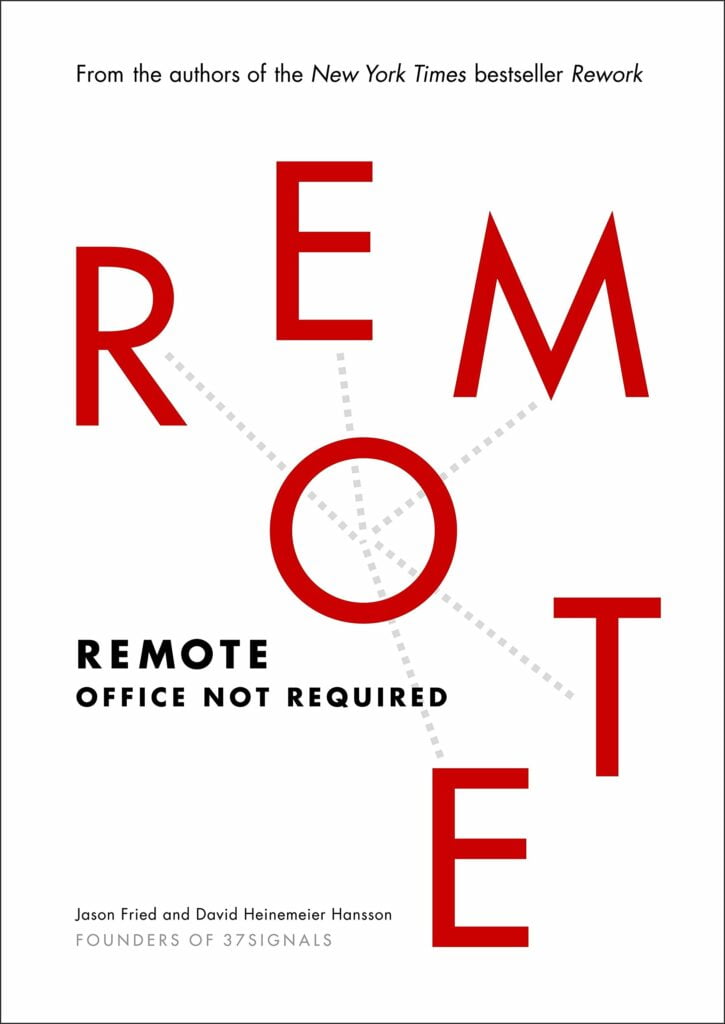 Jason Fried is the co-founder and president of Basecamp, while David Heinemeier is the creator of Ruby on Rails, a web development framework. Both authors are renowned successful entrepreneurs. So, you can expect their book to be a goldmine of valuable and practical tips.
Remote: Office Not Required provides the best guide on how to ease your way out of the office. It shares the many benefits you stand to enjoy working remotely and how to achieve a work-life balance while boosting productivity. Most importantly, you'll learn that you don't need an office to collaborate with your team and that company size and industry don't matter. Anyone can work remotely, provided the right resources are available.
If you're a manager planning to transition to a virtual workspace, this book offers the ultimate guide on how to manage remote workers.
Office Productivity: Organization for Optimization (Your Practical Guide)
By Luke H. Hardy
How organized is your home office? Do you feel like your productivity is affected by how cluttered your workspace is? These are some of the issues that this remote work book addresses.
The author argues that your office environment has a huge influence on your level of productivity. While only 60 pages long, the book covers some of the core basics of productivity, including working in a comfortable environment. You will learn helpful tricks of using colors to influence creativity and clarity in your workspace.
The book also touches on various techniques to kill procrastination. It also shares decorations that will help you find motivation and inspiration every day.
The Home Office and the Remote Worker
By Jonathan Cook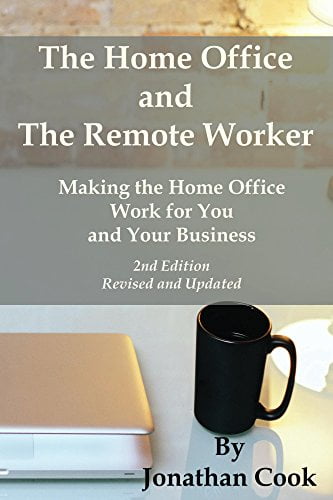 The shift to working online at home can be intimidating, especially if you don't know where to start. Jonathan Cook introduces you to the work-from-home environment and guides you on everything you should expect.
The author has an abundance of experience and knowledge in setting up home offices and designing lifestyles around them. In his book, he shares some of the remote working tools you'll need to get started. He also discusses why working from home can be more beneficial than working on-site.
This book provides real answers to the potential benefits of a home office and remote working. It is ideal for people who are still doubtful whether to take the leap and join the work-from-home movement.
In Conclusion…
Even with the best working-from-home books, thriving in a virtual workspace takes commitment, discipline, and effective time management. Luckily, there are various tools to help you keep track of your time and projects. Take a tool like Traqq as an example. It has a desktop app that makes time tracking simple. The tool alerts you after every hour worked so that you can take regular breaks.
Traqq records all the hours worked and lets you review how much time you've logged for a project. You can use the data for calculating accurate billable hours when invoicing clients.
Traqq also offers free screen monitoring to help managers check on the progress of their distributed teams. With online monitoring, micromanaging of employees is eliminated. Consequently, managers can build trust with their workers. What's more, when employees know they are being monitored, work efficiency increases, leading to improved productivity.