Top 10 Self Development Books of All Time
Personal development is a term that has been around for so long. You look around, and you see people holding self improvement books such as The Subtle Art of Not Giving a F*ck by Mark Manson, The Law of Attraction by Rhonda Byrne, etc.
Many people go through life without questions. They spend long hours every week driving to a job they don't enjoy and sitting at a desk in an office they hate. They go home at the end of each day unfulfilled, and get up the next to repeat the cycle. They're stuck in an endless circle.
This is life for many people, but it's not for you!
You're stepping up to say, "I want more, and I'll be more!" You're ready to chart a course and drive your life towards a whole new direction. This article aims to help you achieve this by showing you useful resources.
Can the Best Personal Development Books Change My Life?
Although you're here to find the best self-help books of all time to transform your life magically, it just doesn't work that way. Personal development books are not magic. They won't work unless you do. Like all knowledge, reading these books won't make much of a difference unless you put what you've learned into action.
Best Self-Development Books of All Time
Let's dive in!
1. The 4-Hour Workweek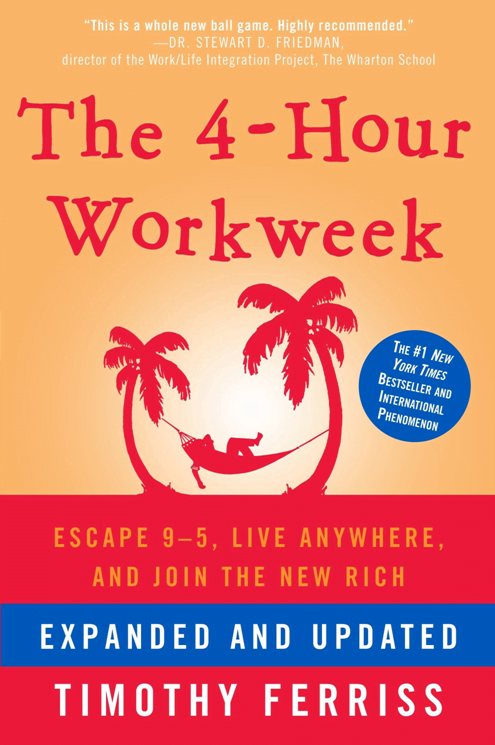 Details of the book
Written by: Tim Ferris
Type: Nonfiction
Summary of the book
In this book, Tim Ferris points out that many of us go through life following rules without questions. We finish school and get a tedious 9-to-5 job. We work this job for sixty to sixty-five years until retirement. We then use the remaining few years of our lives to "start living the good life."
Tim Ferris argues that this is an outdated notion. In The 4-hour Work Week, he shows you how to work less while earning more. He teaches how to live your best life today instead of sixty-five years from now. You don't have to wait until you're old and retired to create your ideal life. You can do it today.
He breaks down the book into four main sections using the word DEAL:
D – Define your life
E – Eliminate that which is unnecessary
A – Automate the repetitive
L – Liberate yourself from the dull routine and enjoy your new life
Although some of the software he recommends in the book is outdated, the lessons packed in the material are timeless. You can use the principles in this book to break away from the traditional office life, own your time, and live life on your terms.
Takeaway from the book
It shows you that you can live a unique and happy life without giving up on money and material possessions.
Tim Ferris shows you how to start an automated business that earns you money without starving you of time. Unlike most generic personal development books out there, it gives you specificdetails on how to make your dream life a reality. You can easily apply his tips in your day-to-day life. For instance, to maximize your productivity, you can use a time tracking app like Traqq. Using this tool will help you identify time-wasting activities to help you become more efficient.
2. Failing Forward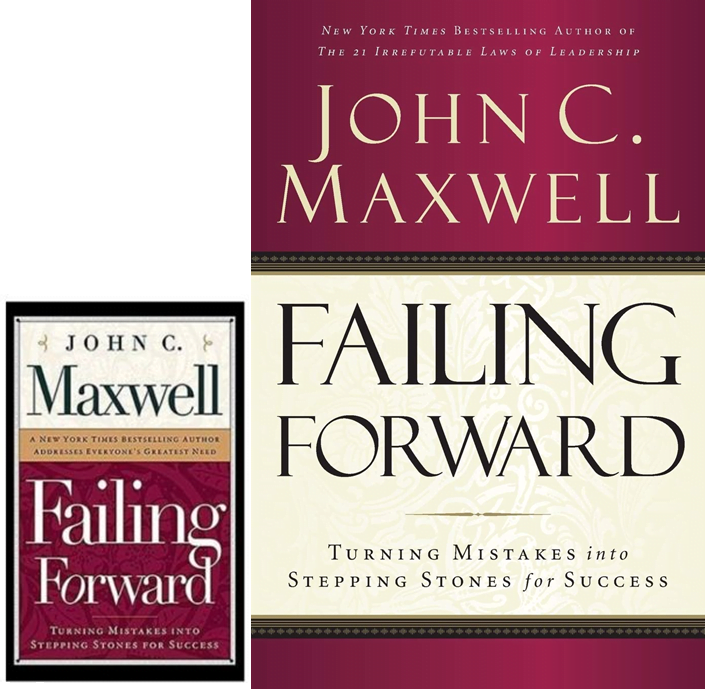 Details of the book
Written by: John C. Maxwell
Type: Nonfiction
Summary of the book
In this book, John C. Maxwell points out that failure is an indication of progress. He explains that response to failure separates an average person from the one who goes on to achieve their dreams. This book gives you examples of real people that faced failures in their lives and how they got through and surmounted them. It also gives you guidance on how to respond to hard times when you encounter them.
Takeaway from the book
If you've encountered several failures in life, this book will remind you that setbacks are part of success. If you're facing a hard patch in your life right now, this book is for you. It gives practical exercises that you can put into action.
3. How to Win Friends and Influence People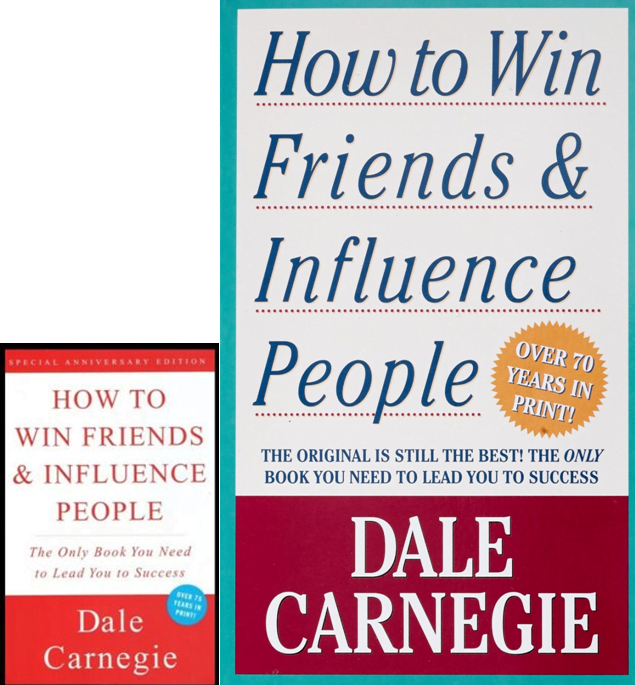 Details of the book
Written by: Dale Carnegie
Type: Nonfiction
Summary of the book
In this book, Dale Carnegie shows you how to make friends, build your self-esteem, and boost your influence. It gives you practical and doable techniques that'll help you change your life by improving the quality of your relationships.With techniques that you can apply naturally, the book will guide you to becoming a better communicator. It will teach you how to connect with people on a much deeper level.
Takeawayfrom thebook
Even though it's an old book written in 1936, it still holds value in this present day. This book has helped manybecome more confident, make more friends, and easily connect with people. If you want to increase your influence and self-esteem, this book is for you. It's undoubtedly one of the best personal development books ever written.
4. How to Be a Power Connector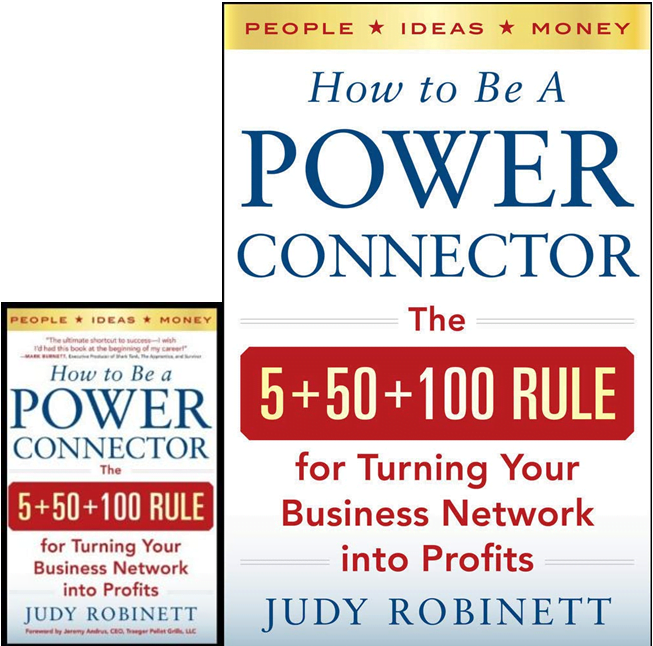 Details of the book
Written by: Judy Robinett
Type: Nonfiction
Summary of the book
Judy Robinett believes that building long-term relationships will help you lead a better life. In this book, she describes in detail her technique for managing relationships. She shows you how to create a list of your entire network and how to organize them effectively. Also, she teaches you how to reach out to them in a manner that'll yield you long-term benefits. She even explains what to say when you reach out.
Using this system, she built the 5+50+100 formula, which you'll use to create a network of your top 155 people. Her philosophy is that by adding value to your 155 connections and helping people, you'll eventually start reaping the rewards. You'll thenbegin to receiveresidual help from these connections. This strategy requires patience. However, if you want to build lasting relationships that'll serve you well for the rest of your days, pick up this book.
Takeaway from the book
Perhaps, you've always found it challenging to keep up with relationships when people are not close by. You may be the epitomethe phrase, "out of sight, out of mind". Now, if you want to fix this habit, this book will be an incredible help. It will teach me what to do, when to do it, and when not to do it. It will help you create a system that will allow you to keep in contact with people you haven't spoken to in a long while. It will aid you in strengthening your current relationships.
5. A Tree Grows in Brooklyn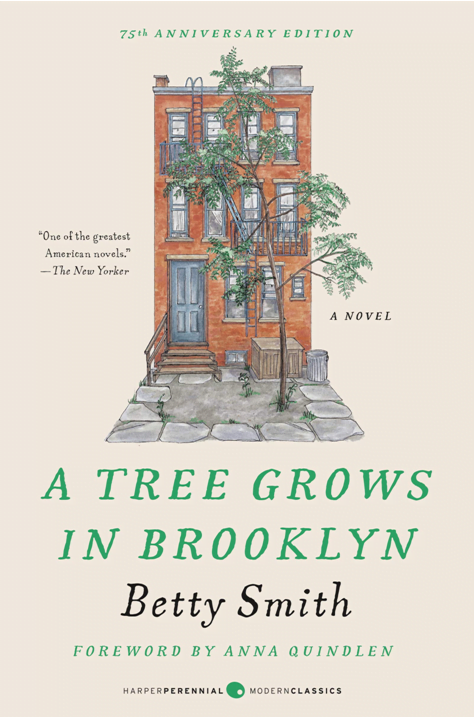 Details of the book
Written by: Betty Smith
Type: Fiction
Summary of the book
Betty Smith tells a story set in Brooklyn in the early 1900s. It is about a young child named Francie Nolan born to an impoverished family. It's a tale of strength, the will to live, and the perseverance that goes with it. It shows the great joy of getting something as seemingly meaningless as a Christmas tree, and the struggles of getting enough to eat. Indeed, this book has a lot to teach.
Takeaway from the book
While this is not a conventional self-improvement book that gives you step-by-step lessons, it has a lot to share. This book will show you the importance of reading, and how powerful getting an education can be. It will teach you how challenges can keep coming at you even when you're doing your absolute best. It points out the importance of treading forward regardless of the obstacles on your path.
6. Principles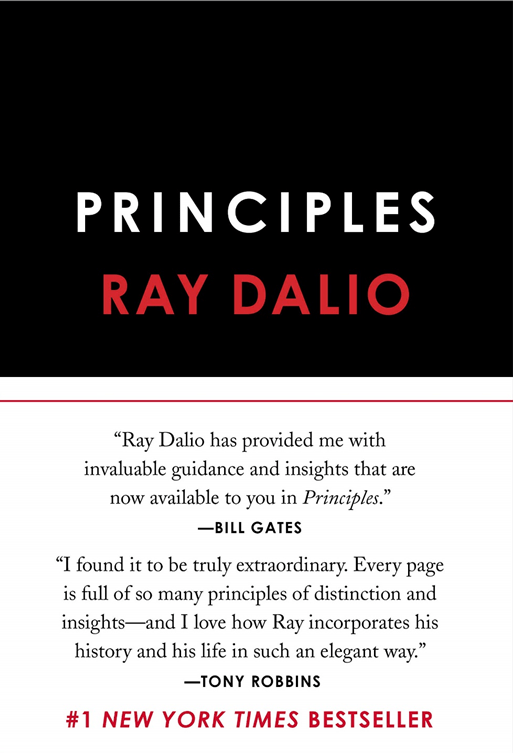 Details of the book
Written by: Ray Dalio
Type: Nonfiction
Summary of the book
The author, Ray Dalio, is a successful investor who wanted to share his experience and secrets to success. Principles shows you how to become an achiever in whatever you do. With reviews from big names like Bill Gates and Tim Robbins, it's one of the best self-improvement books today.
Takeaway from the book
Ray Dalio does a great job of showing that wealthy people are just like regular people. The average person looking to create a life of success can follow their tips. He shows that it's attainable. The book shows how Daliofaced struggles and how he used them to create systems that propelled him to greatness. Principles explains these systems in an easy-to-understand format. You get to see how Dalio's organization works, how they generate and grow ideas, and whose advice you should listen to or ignore.
7. The Richest Man in Babylon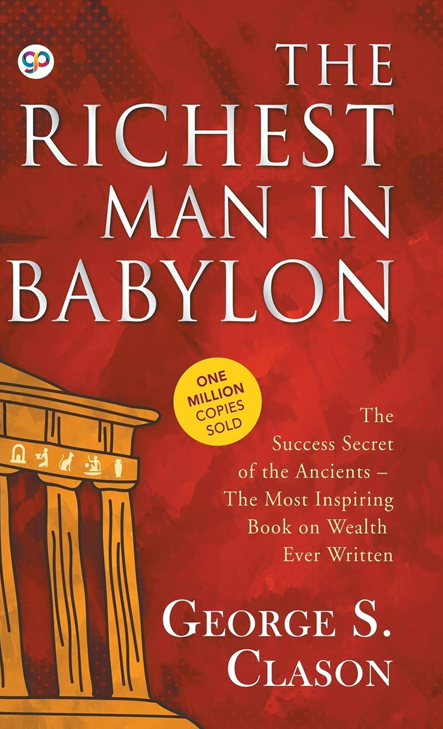 Details of the book
Written by: George S. Clason
Type: Fiction
Summary of the book
George Clason does a fantastic job of using a fictional story to teach lessons on wealth creation. In this book, he explains that the richest man in Babylon didn't get wealthy by spending more than he could afford. He knew to put some of his income aside to invest. By investing a part of his income regularly, he was able to produce more revenue for himself.
While other men in Babylon desired wealth and worked tirelessly, they still found themselves barely surviving. This engaging work of fiction does a great job of helping you understand what money is and how to make it work for you. That way, your life can be like that of the richest man in Babylon.
Takeaway from the book
This book will remind you (it's easy to forget) the importance of paying attention to your finances. Or will help you gain financial freedom. The fictional approach of this self-development book makes it a refreshing one.
8. Think and Grow Rich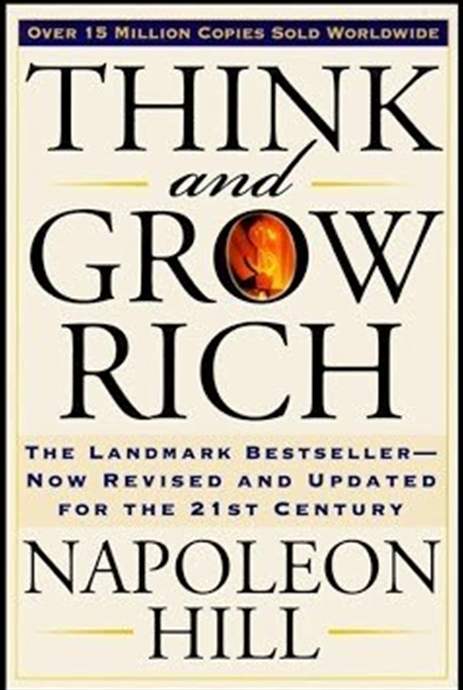 Details of the book
Written by: Napoleon Hill
Type: Nonfiction
Summary of the book
Napoleon Hill interviewed some of the most successful people of his time and distilled their knowledge and lessons into this action-oriented book. Some of the people he featured include Henry Ford, Thomas Edison, and Andrew Carnegie, among others. Think and Grow Rich is a motivational book that shows you an entirely new way to view success.
Takeaway from the book
It will teach you that so much is possible. It  will show you that if you desired something, you could make it happen. With this book, you'll find that by applying the right mindset, you'll achieve so much more.
9. The Fountainhead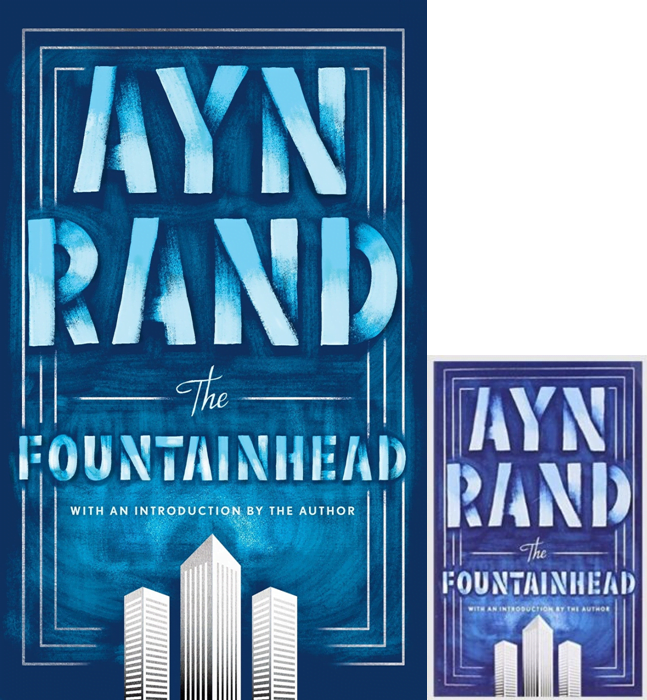 Details of the book
Written by: Ayn Rand
Type: Fiction
Summary of the book
This story is set in the architecture industry. It's about building designers and the editorials that report on them. This book tells a fascinating story about integrity and those who seek to corrupt it. It's a tale about people who forsook their dreams for easier paths, and those who held on when it seemed like there was no hope. While it's a long read, it's worth the time.
Takeaway from the book
While this book isn't perfect – with its fair share of critics over the years – it asks a lot of questions about integrity. Fountainhead will get you-reflecting about your actions and motivations. Some of us take the easy path because it's more comfortable. Fountainhead will help youto figure out if you're on the right path. It will encourage you not to settle for less.
10. Getting Things Done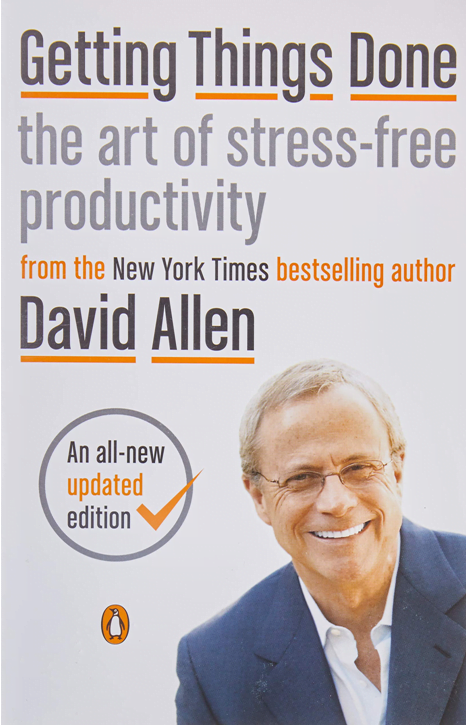 Details of the book
Written by: David Allen
Type: Nonfiction
Summary of the book
The name gives it away. In this book, David Allen shares his proven system for getting things done!
It speaks on productivity with a specific step-by-step on how you can achieve it for yourself. This book doesn't give overly generalized teachings filled with vague ideas. Allen shows you precisely what to do and how to do it. He shows you his system for being productiveto help you create your own system – one that works specifically for you.
Takeaway from the book
It provides a detailed guide of practical, actionable steps on how to achieve productivity and make time to work for you. If you want to become more efficient, you can easily follow the tips in this book. This self-development bookis for anyone looking to do better, accomplish more, and boost their productivity levels.
Conclusion
Take your time with each of these books and enjoy the new world that they each have to offer. Most importantly, remember that reading all the best self development books in this world won't matter if you don't take action.
Have fun changing your life for the better; you will be proud you did!