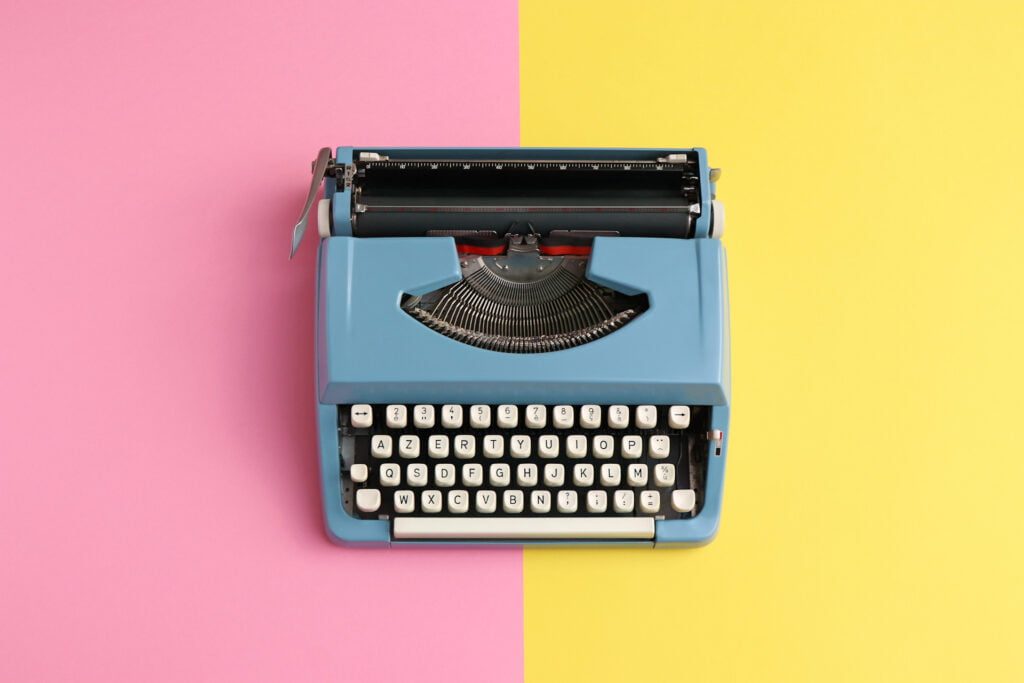 Freelancing is growing daily, with more people turning to it since the Covid-19 pandemic started. Many employees lost their jobs during the crisis, but luckily, they could apply for freelancing gigs online and continue working remotely. According to an Upwork study, 36% of the U.S. workforce has been freelancing amid the pandemic.
However, freelancing isn't as easy as it seems. To be a freelancer, you must be flexible, highly efficient, and reliable. That way, you can be extra productive to help deliver the desired results to your clients and bag more freelancing opportunities. To do so, you need professional tools to keep you organized, time-conscious, and efficient.
Searching for the right apps to help you can be stressful. Don't worry because we will discuss some of the freelancer tools that you need to add to your freelancing armor immediately.
1. For Time Tracking
Most freelancers usually work under tight deadlines. If you are lucky, you might get a client who offers you flexible deadlines. However, whatever the case, you still have to submit the assigned work within the agreed time. Otherwise, you risk losing the client during these hard times. So, you must always avoid wasting time to help you meet the deadlines and still deliver top-notch work.
Time tracking apps like Traqq and Paymo can really help you wisely manage time.
Traqq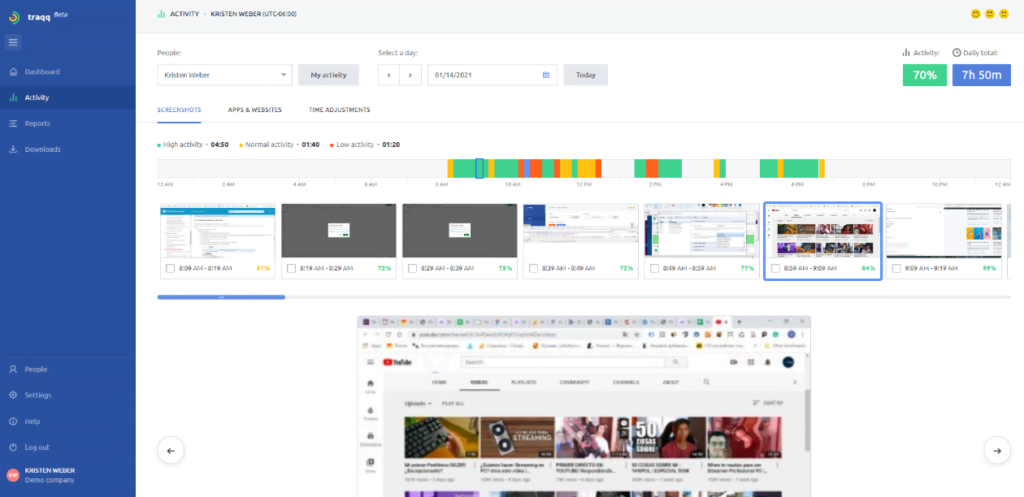 Traqq is the best free time tracking software for freelancers in the market today. This tool informs you how much time you spend on different tasks, apps, and websites. This way, you can identify the unnecessary activities to avoid to ensure more time for your projects.
If you are a remote leader, you could also use Traqq to monitor your team's productivity. How this works is, Traqq lets you screenshot and screen record your teammates' computer screens and check if they are working as expected.
The Journal of Business and Psychology reported that monitored employees tend to work faster than unmonitored ones. Therefore, using Traqq to monitor your employees might be just what you need to make them more productive.
Paymo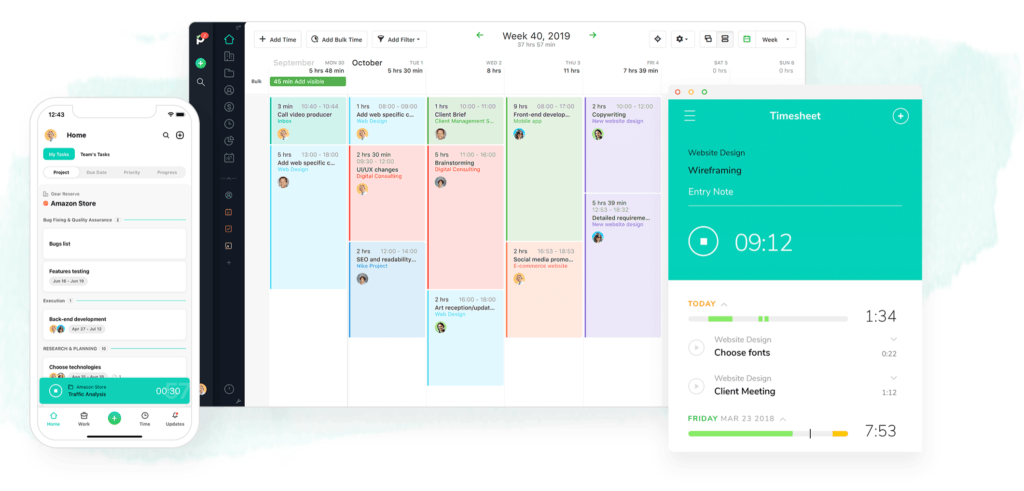 Paymo is another excellent software for freelancers. It's user-friendly, which is why it is loved by many people. Once you open Paymo, it tracks your activities during the entire day and then gives you a detailed report. That way, you can see where you wasted plenty of time and decide how to prevent that in the future. Besides time tracking, Paymo also offers other unique features such as task scheduling, invoicing, and expense tracking.
2. For Getting Inspiration for Your Content
Portent's Content Idea Generator
https://www.portent.com/tools/title-maker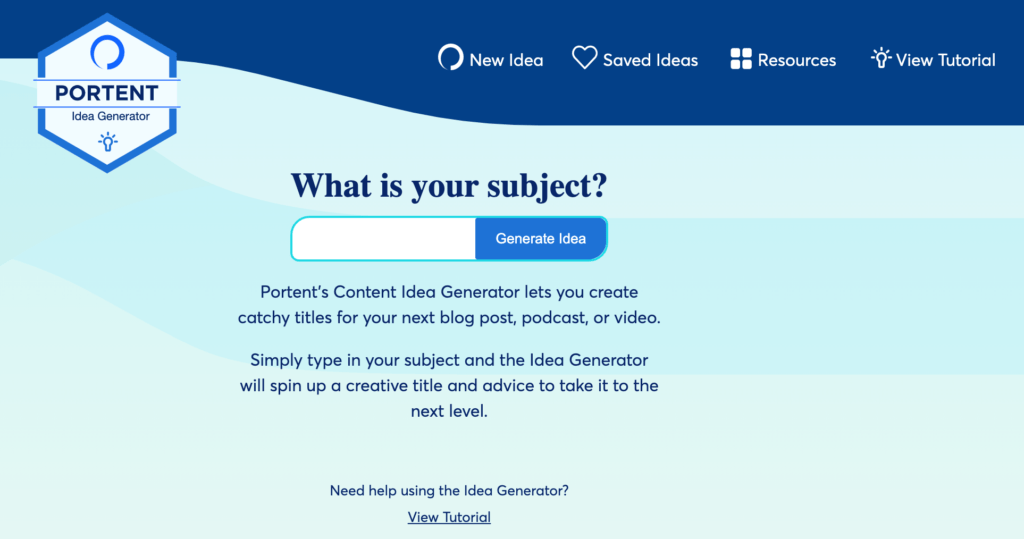 If you are a writer and often struggle with coming up with content ideas, then this tool might be a lifesaver for you. Portent's Content Idea Generator provides fresh ideas for unique and exciting content.
It has a user-friendly interface where you just enter your article's main subject and automatically generate content suggestions. You can then pick the most eye-catching suggestions for your project.
Wepik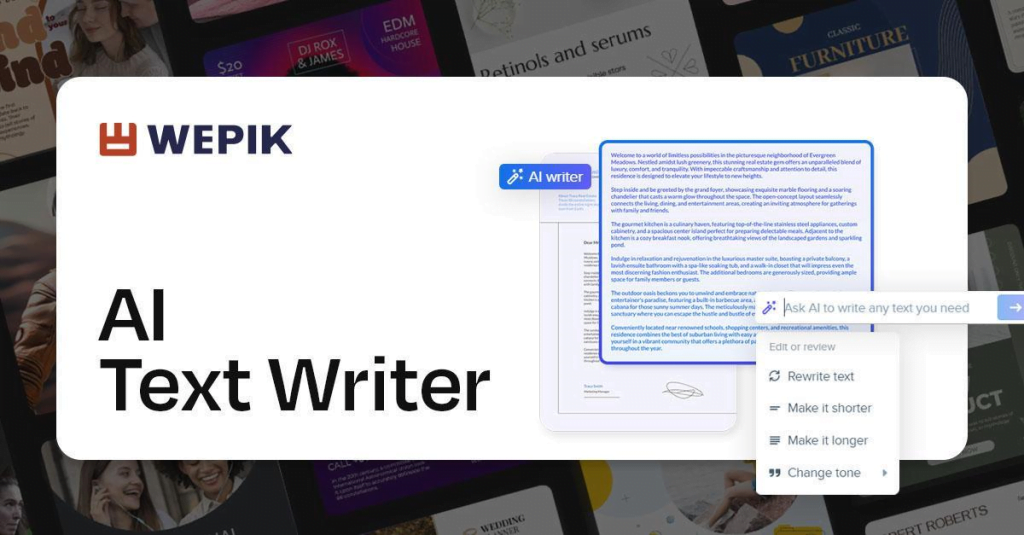 Wepik is the ideal platform for creating aesthetically pleasing and professional designs if you want to publish quality material for networks or promotions. Boasting a vast library of professionally designed templates, Wepik provides endless inspiration, no matter your dedication.
The user-friendly photo editor has essential features and innovative tools like an AI Writer, ensuring your content stands out. You don't have to choose a template—you can also generate your design from scratch. And the best thing is that everything their platform offers you is 100% free.
Flipboard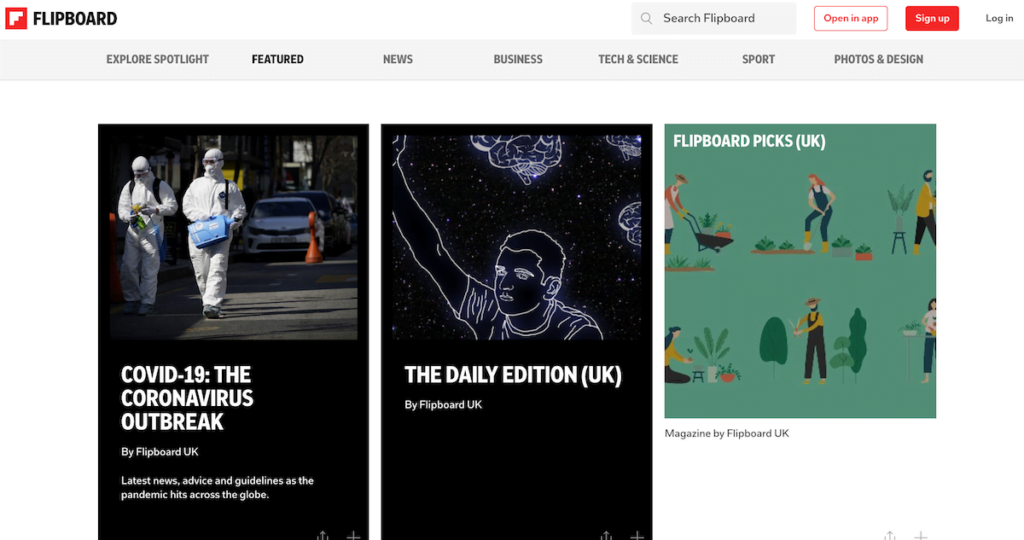 Flipboard allows you to access news and lifestyle articles on different topics, from entertainment to sports. You can even create an online magazine out of the articles from the same category. Consequently, you don't limit yourself to one or two sources. You'll be able to discover articles and stories that you may otherwise never encounter. Of course, you have the freedom to go beyond the suggested content from Flipboard. You can manually add your favorite RSS feeds to your personal, online magazine.
3. For Project Management
Google Docs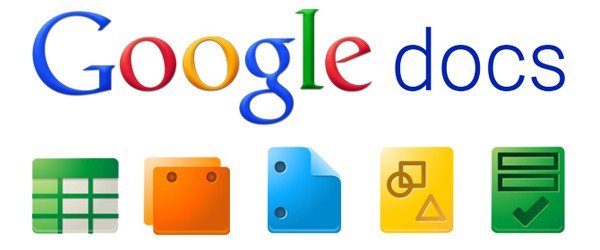 Google Docs makes collaborating with clients and teammates much easier. The tool allows you to collectively edit any document online and save offline changes, which can be uploaded upon reconnecting to the Internet. Moreover, Google Docs offers a reliable alternative to storing files locally. So, you can upload your files to Google Docs to help save hard disk space and lessen the strain on your CPU.
What's great about Google Docs is it automatically transfers the uploaded files to the cloud. Therefore, if your device randomly shuts down when working, you can retrieve your document and pick up where you left off.
Trello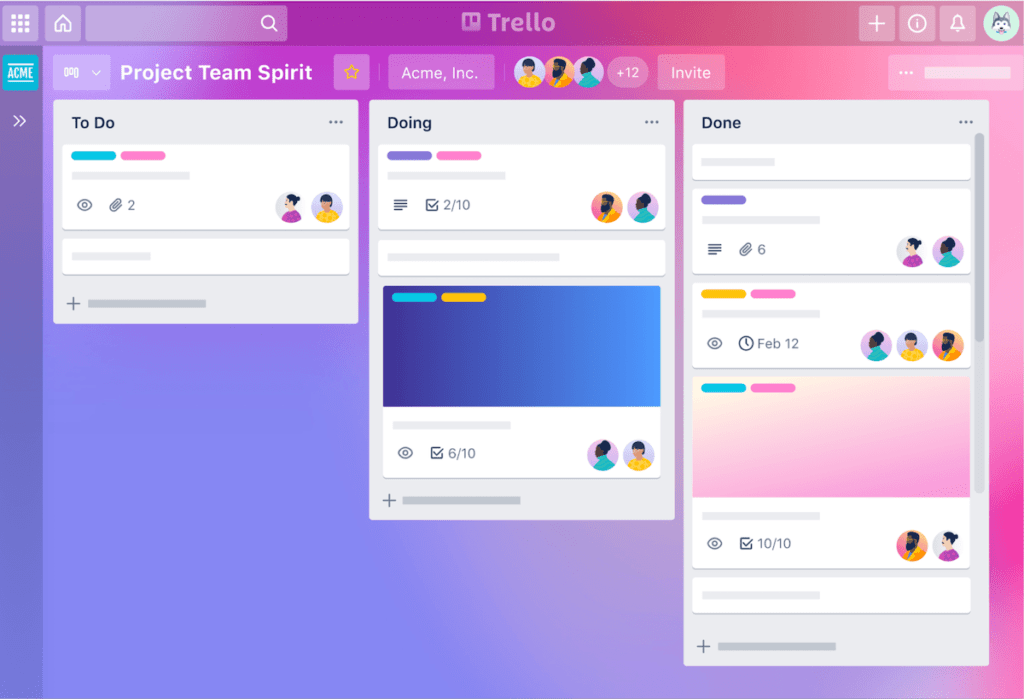 Trello is among the best project management tools for freelancers. This tool is used for managing personal and team projects on a Kanban board. Trello allows you to add your projects in one place and indicate their deadlines or instructions. That way, you can easily see all the completed tasks and cross them off the checklist. What's more, Trello lets you customize your boards to fit your type of project.
Asana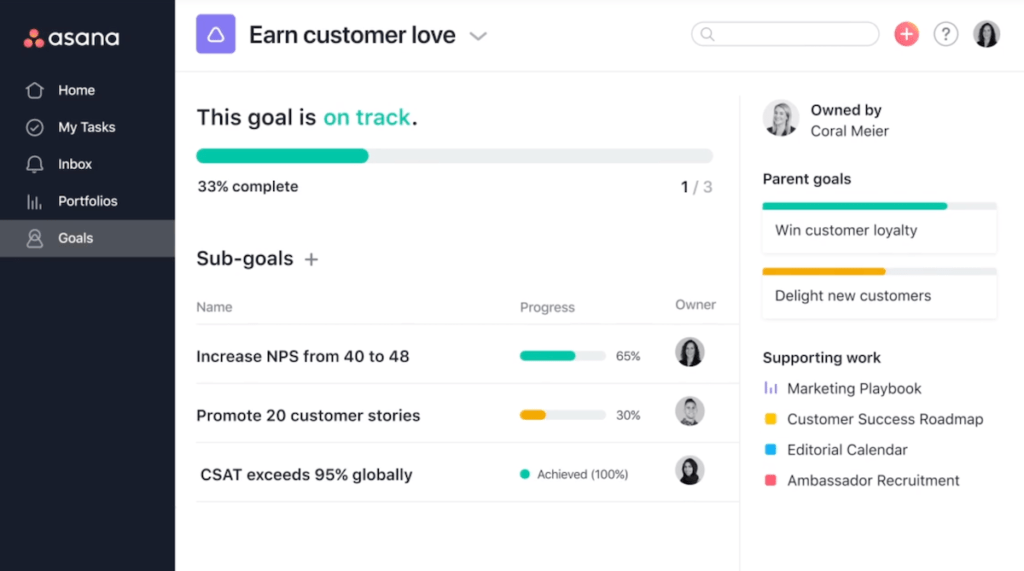 If you have been struggling with complicated project management tools, then Asana is what you need. Asana offers a simple layout that enables you to quickly access everything you need without much hassle. It also allows you to create a large project and break it down into sub-tasks if need be.
Additionally, Asana enables you to color-code tasks from different clients. This way, you can easily see whose project requires more attention depending on its urgency and difficulty.
Wrike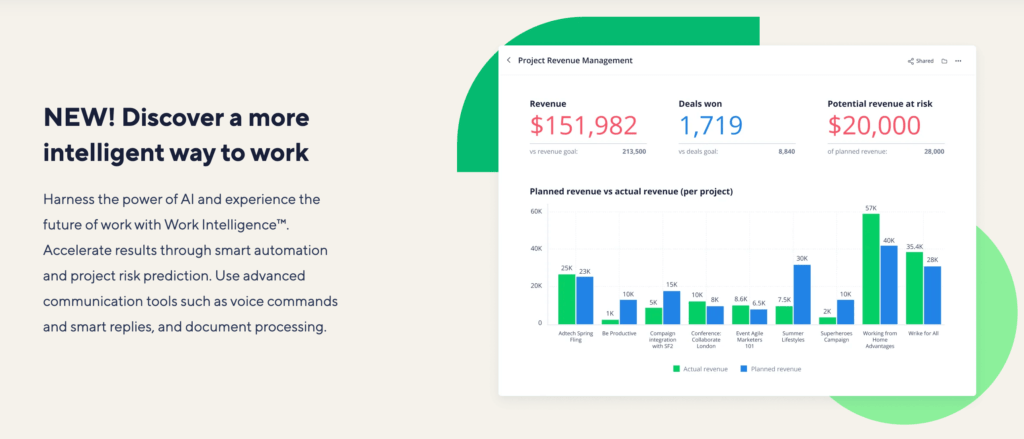 Like the above project management freelance tools, Wrike also allows you to set up different folders, create assignments, and add deadlines. Moreover, it enables you to track the amount of time you spend on specific tasks. This helps determine the type of tasks that usually require more time, so you can decide where to place them on your schedule. This tool also allows you to create a freelancing schedule and easily share it with your team or clients.
Podio

Podio also stands out in various ways. Firstly, it offers lots of customization power, enabling you to add text boxes, links, and even maps to your project outlines.
Secondly, Podio allows you to create unique templates that can be replicated. This can really come in handy if your weekly routine is usually the same as you can just reuse the previous week's template. This saves plenty of time since you don't have to create a new project template every time.
Flow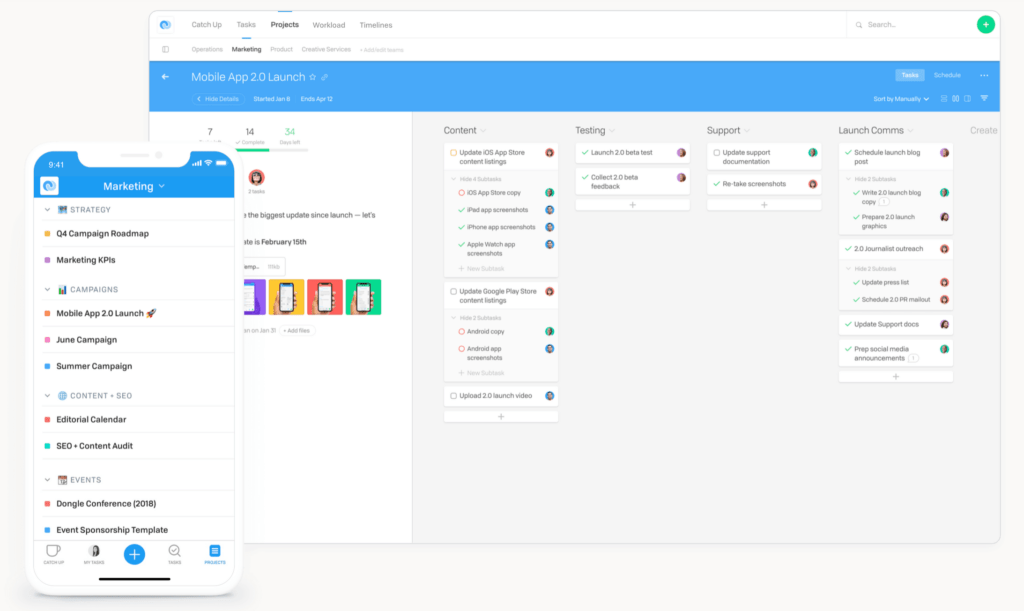 Flow is a great tool that was made with newbie freelancers in mind. This freelance tool offers separate workspaces for your project and task creation, work history, and completed projects to ensure order.
Flow also allows you to continue managing your team's tasks while on the go, as it has a smartphone app.
Taskboard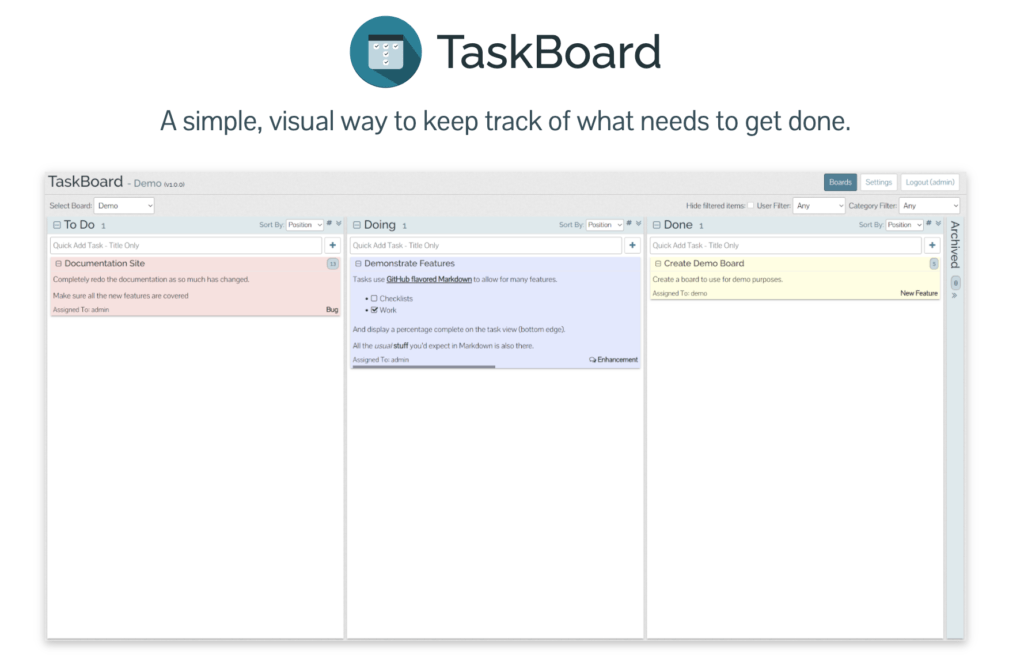 One thing that makes Taskboard unique is the fact that you don't need an account to use it. You can just download it on your computer and start using it immediately.
Managing tasks on this tool is seamless because it automatically clears the indicated deadlines once you mark a job as complete. So, you don't have to start moving boards to remove the deadline like other project management tools force you to.
4. For Enhancing Your Content's Aesthetic Appeal
Canva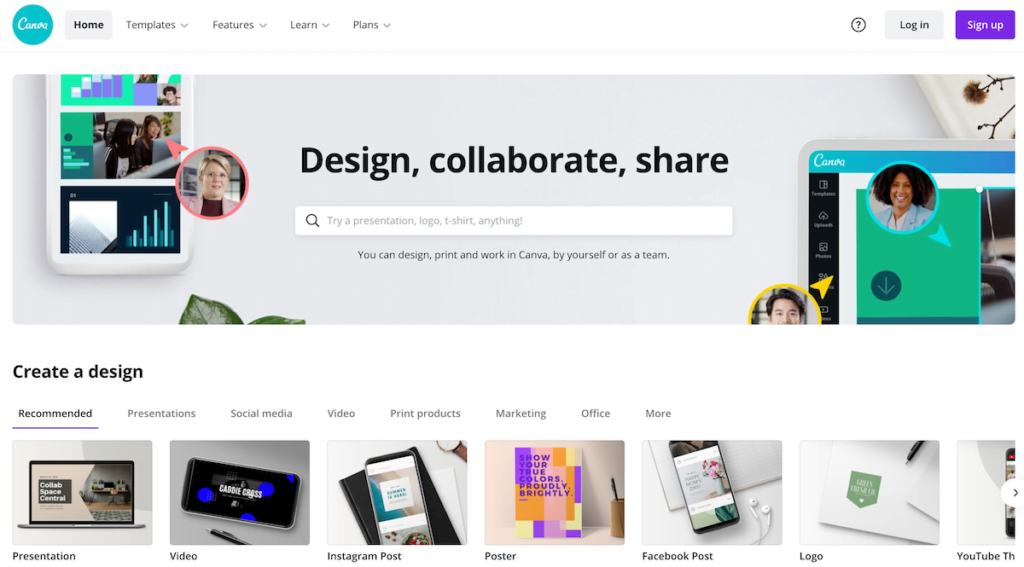 A recent study by Quintly, a digital marketing consulting company, indicates that images drive more engagement by 105%. This explains why graphics are vital in content. For content writers, you need to learn how to incorporate high-quality images in your articles or blogs. Doing so makes your content more readable and increases the chances of it appearing higher on Google search results.
Luckily, Canva offers high-quality, rich graphics that you can use to create unique and more suitable pictures for your blog. What's more, Canva's drag and drop feature makes the entire process smoother.
Freepik
When communicating great ideas to the global community, adorning a professional and approachable look is important. Freepik is the best tool for that!

Freepik's ever-expanding creative platform provides everyone with the tools and ability to create stunning visual and design content fast for personal or commercial purposes. From captivating stock images and vector designs to mockups and templates, its treasure trove of resources will aid you in telling your story, providing invaluable quality to your websites, blog posts, and social media projects.
Slidesgo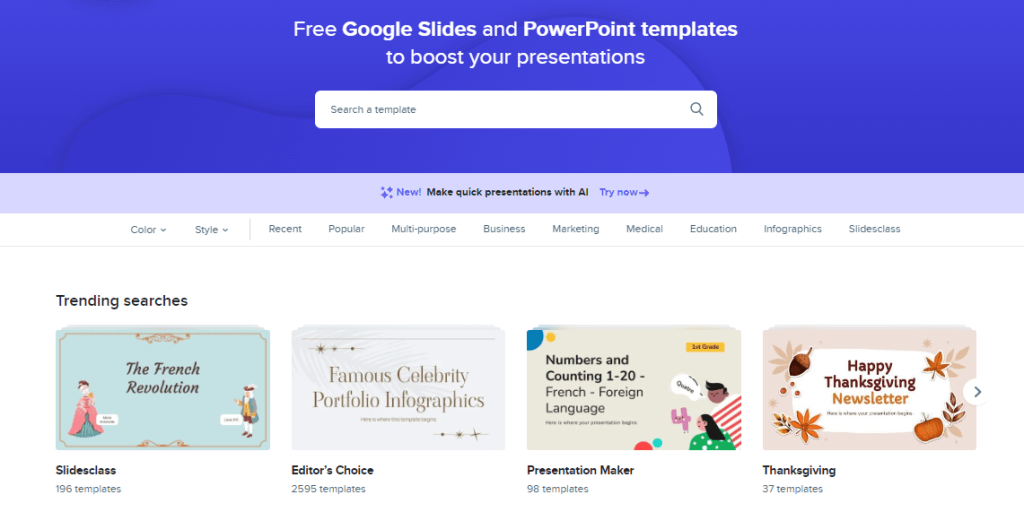 At first glance, you may ask yourself: how can I add a presentation to my daily tasks as a copywriter? The answer is Slidesgo, an excellent website of Google Slides themes and PowerPoint templates that can revolutionize how you work.
Start with a project presentation that showcases your skills or a portfolio of your best copywriting work. Make creative proposals to clients or the marketing team, run a copywriting workshop, or if you've done market research or trend analysis, Slidesgo can help you present it visually. And it doesn't stop there! With Slidesgo, you can unleash the power of your ideas in presentations full of graphics, images, and eye-catching, creative designs.
Shutterstock
Humans are highly visual creatures. Adding images to your content helps catch more people's attention and make sure they read the whole piece.
Shutterstock is another excellent place to discover stunning stock images that will perfectly complement your writing. This platform is a paid service, but you can still find free images. What's great about this site is it offers you millions of quality photos to choose from, ensuring you get the relevant ones for your content.
In Conclusion
Freelancing can be a bit tricky, especially if you are just starting. However, even experienced freelancers face challenges here and there. Some of the difficulties you may experience include time management, mental blocks, and project management. Fortunately, this article shows you the best tools for freelancers that can help you easily overcome such challenges. So, make sure to try a few if not all of these tools and see which one best fits your needs.