The Best Alternatives to Alluc for Streaming and Watching Movies Online for Free
In the last 13 years, your first choice for online entertainment may have been the Alluc search engine. Launched in 2008, it quickly became the go-to website for movies, series, animations, and TV shows.
Alluc (pronounced "All You See") hosted high-quality website links that you could follow to stream your favorite programs online. Unfortunately, just at the time when online movie viewers were becoming addicted to the website, Alluc threw in the towel.
If you log on to www.alluc.com, you'll see the following message:

The alluc search engine has been discontinued.

After 13 years of alluc, we decided to take a break and focus on other projects.

Over this last decade alluc served more than one billion unique users in total and we would like to thank all of you for your support over the years.

PS:

Any other sites using alluc in their name are not run by us.
For users hooked on Alluc TV, this is bad news. Are you looking out for the best online streaming website? Unfortunately, finding an Alluc alternative that can serve you equally or better can be challenging. One problem is that while many streaming websites want to thrive as much as Alluc, they often have an ulterior motive. Such websites are swarming with malware, and with just a single click, you can let it invade your computer.
That said, there are good Alluc alternatives that can make streaming your favorite movies and TV shows enjoyable and convenient. We know they are hard to discover, but we have gone to great lengths to help you find the best alternatives to Alluc for streaming TV shows.
What Are the Best Alluc Alternatives for Streaming Movies for Free?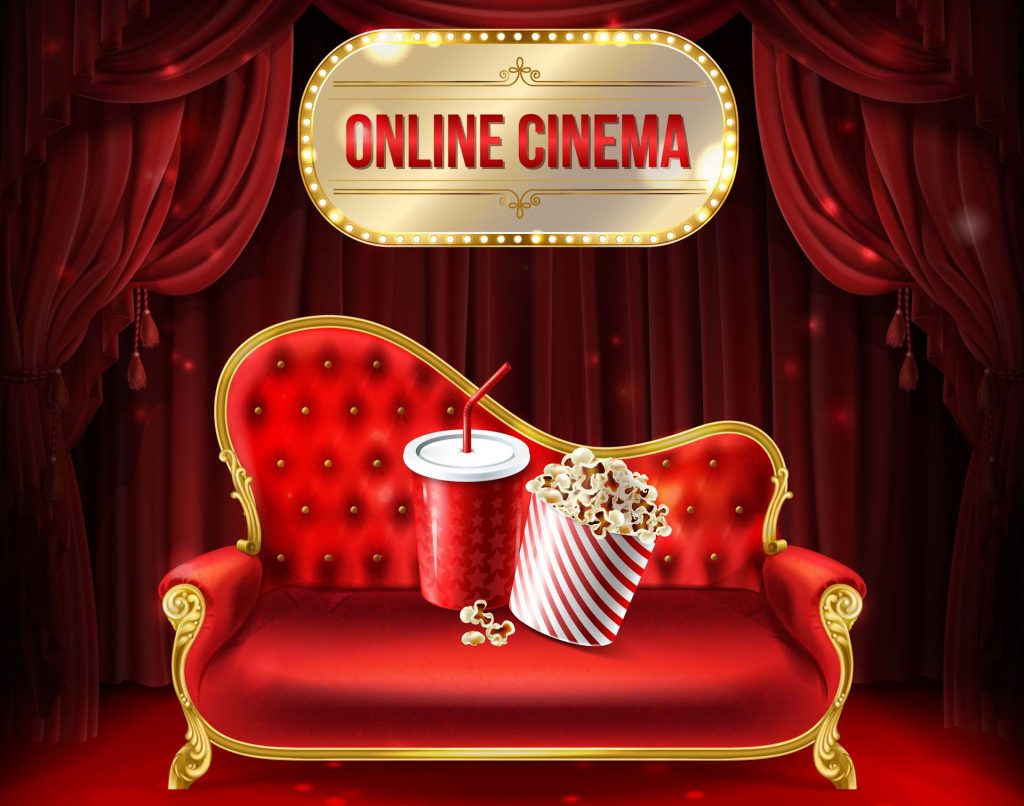 There are many reliable websites for streaming your favorite videos, animations, series, and so on, though they are not easy to discover. The list below contains the best Alluc alternatives for online video streaming.
1. Tubi TV
Think of Tubi TV as the free version of Netflix. The service offers thousands of movies, TV shows, and other most-watched programs, and you don't have to subscribe to it. To break things down for you, we'll look at some of the pros and cons of Tubi TV:
Pros
You can access exciting, on-demand movies and TV shows on Tubi using your devices, such as iOS and Android smartphones and tablets, Amazon's Fire TV Stick, and Roku devices.
Although the platform doesn't feature new movies, you'll most likely find shows and programs that you've probably been searching for for a long time.
The website offers its services for FREE, and there's no option to upgrade to a paid service.
Cons
There are too many ads on the website – there are thousands of ads there or even more. It's quite understandable since that's the owners' only way to monetize the website; however, facing too many of them can be a frustrating experience for you.
There are no new or exclusive movies on the platform, so you will not find it useful if you're looking out for the latest video content.
The highest quality offered for videos on the platform is Full HD, so you can't access higher video resolutions, such as 4k Ultra HD.
The ads and redirect links on the website may contain malicious files that can invade your device. You could also come across copyright trolls and get blackmailed into paying huge amounts. That's why it's recommended to use one of the top VPN services in 2020.
2. Popcorn Time
This platform had quite an interesting start. The owners who created the website in 2014 had to shut it down because of the legal issues they were facing after one month of operating it. However, some coders picked up the site and brought it back to life.
Today, the website records millions of unique users and hundreds of thousands of streaming movies every day. It is important to note that unlike Tubi that can be live-streamed without downloading an app, Popcorn Time's vast gallery is only accessible when you download its built-in media player.
The pros and cons of Popcorn Time are as follows:
Pros
You can access it on a wide range of platforms, including iOS, Windows, Android, Linux, and OS X. Just download its app from the website, search for your favorite TV show, choose your preferred subtitle language, and start streaming.
It dodges spamming and cheap advertising on its platform. Therefore, there are not so many ads on it, unlike on Tubi TV.
It is a free, open-source platform with an integrated media player.
Cons
It's a peer-to-peer platform that simultaneously uploads bits of the movie you're streaming for other users to watch. This makes your IP address vulnerable and can get you into copyright trouble.
The connection may be slow while using Popcorn Times since users are streaming their favorite programs and uploading them concurrently.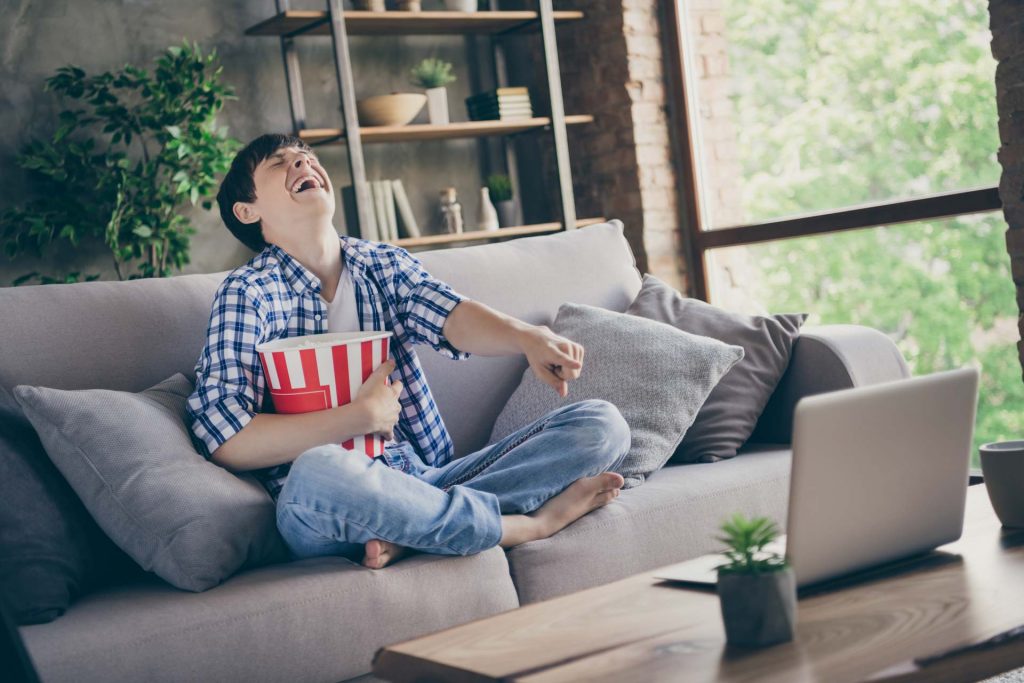 3. MovieWatcher
This platform helps movie streamers find the movies and TV shows they love, and it also links them to review sites, such as IMDb, so that users can see if what they're about to watch is worth their time.
Below are the pros and cons of MovieWatcher:
Pros
Videos have many HD options, which enables you to enjoy your streaming experience.
There are filter options, such as Popular People, Top Movies, Recent Movies, Popular TV Show, Recent TV Show, and so on, which make it quicker to locate the movies you desire to watch.
Cons
The platform does not host video content. It acts as a catalog that links users to other websites, which may be harmful because you are exposed to copyright trolls, malware, and other security challenges.
The website also supports many ads, which may make your browsing experience frustrating and unproductive.
4. MovieGaga
MovieGaga, formerly known as MovieNinja, is one of the most reliable Alluc alternatives with free movies and TV series to stream. However, the platform focuses more on movies than on TV shows.
The pros and cons of this platform are as follows:
Pros
Users can download movies for free and save them offline to watch later.
Filter options allow accessing most-watched and top-rated content faster.
Subtitles are available.
Only HD videos are supported.
Cons
The platform has no personal database for movies, so it connects users with third-party websites, which may not be reliable in terms of security.
5. Movie4K
Think of this platform as Google for movies. Movie4K enables users to access movies on its website for free, like most other streaming platforms. It's even more straightforward, mainly because it supports not only English but several other languages.
The pros and cons of the website are as follows:
Pros
The platform shows the video quality and IMDb rating for movies.
Users can upload movies to the platform for other users to access them.
Cons
There are too many ads since it aggregates links to movies from third-party websites.
The interface is too cluttered and may be difficult for some users to understand.
6. Movies4U
We haven't mentioned anything about Bollywood yet, right? The good news is that you can access your favorite Indian movies on Movie4U. No wonder it is available in both English and Hindi for users who speak any of the two languages.
The pros and cons of this website are as follows:
Pros
You gain access to the latest videos.
It features an easy-to-understand user interface with submenus such as TOP IMDb, Ratings, Trending, and Featured.
You can use a search box to navigate movies on the platform.
Users can download movies on their devices to watch offline at a more convenient time.
Cons
Since movies are linked to third-party websites, there are too many ads on the platform and you are exposed to malware and may run into copyright issues.
7. SolarMovie
The SolarMovie website had been offering movie-streaming services for free even before Alluc TV appeared. The platform has changed its extension several times to avoid bans.
The pros and cons of SolarMovie are as follows:
Pros
IMDb ratings are available for movies on the platform.
Users can quickly navigate to their favorite movies or TV shows using the Options tab, which includes criteria such as the movies' genre, country of production, release year, and so on.
Users can download movies to their devices and watch them later offline.
Cons
You have to create an account to use the platform.
Closing Thoughts
The experience with Alluc TV was great for many users, but good things come to an end in life and Alluc is a case in point. Notwithstanding, the websites we have shared with you will give you a similarly exciting experience as you stream your favorite movies and TV series online.