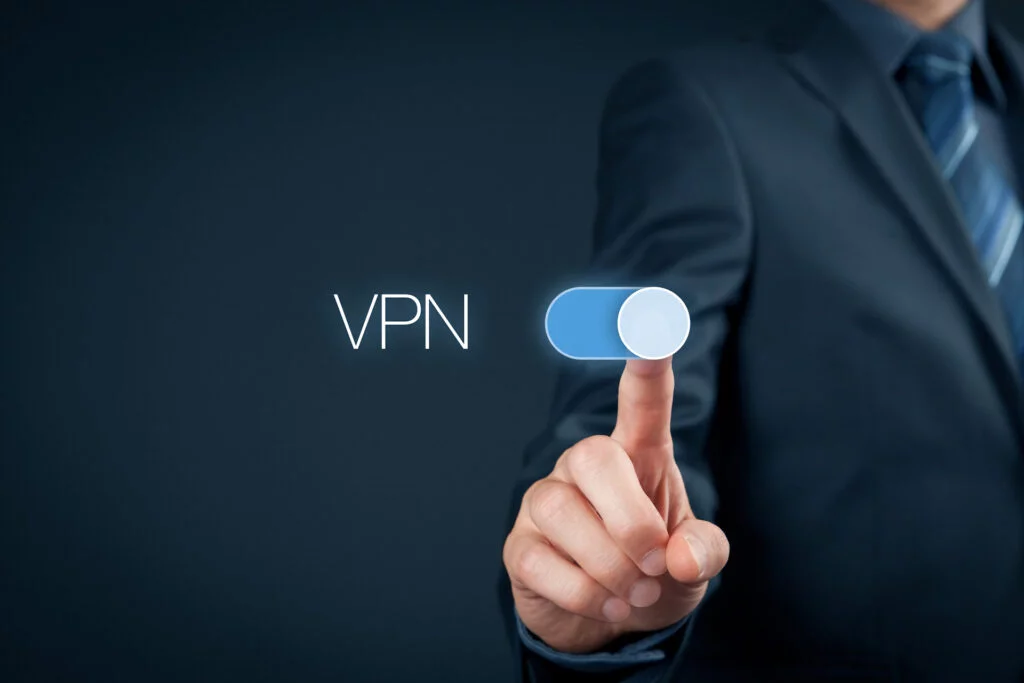 The COVID-19 pandemic disrupted almost every business worldwide. Most companies were forced to allow their employees to work from home just to keep some operations running. However, remote working came with its challenges.
Most employees never worried about cyberattacks in the office because of the company's security systems. However, when working remotely, you are mostly on your own. So, you need to figure out how to stay safe online. This has left many employees clueless. Fortunately, using a professional virtual private network (VPN) can help you work remotely without worrying about cyberattacks. In today's article, we will discuss what a VPN is and how it works to protect you online. Stick around to learn.
What Is a VPN and How Does It Work?
A VPN enables you to create a safe connection to another network over the Internet. Once you connect to it, you automatically get a secure tunnel between your computer and the sites you often visit. Your PC gets connected to a server located in another country like the United States, France, Sweden, or the United Kingdom. As such, websites will see that you're browsing from a different geographical location of the server—not your actual location.
Why Do You Need a VPN When Working Remotely?
Below are a few reasons why you should consider using a VPN when working from home.
1. To Connect to Your Work Computer Securely
Most companies advise their employees to use a Remote Desktop Protocol (RDP) to connect to their work computers while working from home. Although using an RDP is an easy way to connect to other PCs, it also poses a huge security risk. When using an RDP, cybercriminals can easily hack your remote connection and gain access to your company's system.
Using a VPN allows you to create an encrypted tunnel that facilitates a secure connection between your PC and a remote server.
2. To Protect Your Sensitive Data
If your work involves handling crucial data such as financial information or taxes, your internet connection must be highly secure. Cybercriminals can hack into your home Wi-Fi and gain access to your computer. This can enable them to steal any crucial information on your device and use it to perform fraudulent activities.
A VPN masks your identity when you're doing any transactions online. So, a hacker can't know how and when you handle sensitive data, making it impossible to even target your computer.
3. To Help You Get Around Restrictions
If your remote job usually involves lots of research work, then you may need a VPN at some point. A professional VPN allows you to easily access everything on the Internet, including geo-restricted content. This helps you to quickly get important data that you would have been otherwise restricted from if you didn't have a VPN. Also, if you are using public Wi-Fi and it's preventing you from accessing some websites, a VPN can get you through the restrictions.
4. To Prevent Data Throttling
Data throttling refers to when your Internet Service Provider (ISP) intentionally slows down your internet speed to reduce bandwidth congestion. Doing so can lead to missed deadlines, especially if your job relies on high-speed internet. Thankfully, using a VPN can enable you to hide your IP address from your ISP to prevent your internet speeds from being tampered with.
5. To Ensure Productivity
By helping you maintain high internet speeds, using a VPN at work enables you to work smoothly without worrying about any interruptions. What's more, the reliable security and privacy offered by VPNs give you some peace of mind when working, thus boosting your productivity.
Pro Tip:
To ensure efficiency, you can also use a high-quality time tracking app. There are many time tracking apps that you can use today, but Traqq is the best for freelancers and remote leaders. This tool tracks your activity on websites, apps, and other tasks on your PC. That way, you can easily identify time wasters that you really need to eliminate to increase productivity.
If you are a manager, Traqq can also help you measure and analyze your team's activity levels. The tool monitors their keyboard movements and mouse clicks and scrolls. On the dashboard, you can review your team's activity levels to know who are productive and are not. What's more, Traqq takes random screenshots and screen recordings of your employees' computer screens to help you identify who are visiting non-work-related sites. The best part is, this time tracker captures the images in the background to avoid distracting users.
Which Is the Best VPN For Remote Workers?
Unlike before, finding a great VPN is pretty simple nowadays. To make it even easier, we have prepared a list of the best VPNs in the market today. We have also included their pros and cons to ensure you properly understand everything about them before purchasing any. So, check out what they offer, and then pick the best fit for your remote job.
PROS
Fast servers
Military-grade encryption
Zero logs policy
Easily unblocks Netflix
Excellent customer support
Over 5,000 servers
Secure apps with no leaks
CONS
No phone customer support
Expensive for regular remote workers
Industry-Leading Encryption
NordVPN uses HMAC SHA256 hash authentication and AES-256-GCM cipher to ensure all the data running through it is safe. It also uses high VPN protocol standards, including OpenVPN and IPSec/IKEv2. So, you can trust this VPN service with your sensitive data.
Available in Various Platforms
This VPN has dedicated apps for macOS, Windows, Linux, iOS, and Android.
Reliable Kill Switch
NordVPN has an internet kill switch and an app kill switch. When your VPN connection drops, the kill switch automatically blocks your network access and closes any open apps. This helps prevent your IP address from leaking before the VPN connection is restored.
PROS
Excellent features
Quick-response chat support
Affordable two-year subscription plan
CONS
Unreliable kill switch
No free trial
Impenetrable Encryption
Surfshark VPN uses AES-256-bit encryption to ensure total data security.
Strict Zero Logs Policy
Surfshark ensures that no servers can track and store your IP address, browsing history, and other crucial information.
Accessible Via Various Platforms
Another great thing about Surfshark is its dedicated apps for macOS, Linux, Windows, Apple TV, Fire TV, Chrome, iOS, Android, Firefox, Xbox, and PlayStation.
PROS
Strict no-logs policy
Military-grade encryption
Port forwarding
SOCKS5 and HTTP Proxy
CONS
Unreliable Netflix streaming
Slow speed on some servers
Connect Multiple Devices Simultaneously
PrivateVPN is among the few VPNs that let you connect up to six devices simultaneously.
Access Geo-Blocked Apps
This VPN service can unblock many streaming services, including Amazon Prime, Netflix, iPlayer, and Hulu.
Strict Zero Logs Policy
PrivateVPN doesn't keep records of your connection timestamp, IP address, session information, and other data.
Military-Grade Security
PrivateVPN uses an RSA-2048 handshake, AES-256 cipher, and HMAC SHA256 data authorization to keep your data protected.
PROS
Military-grade encryption
Allows you to connect up to ten devices simultaneously
Available on different platforms
Excellent customer service
CONS
Short money-back guarantee
Fast and Reliable Performance
IPVanish is among the fastest VPNs you will find out there today. If you are looking for a reliable VPN for data-heavy activities such as gaming, HD streaming, and torrenting, then IPVanish is what you need.
Compatible on Various Platforms
This VPN service works on all major operating systems and other multiple devices. IPVanish has dedicated apps for Linux, Windows, macOS, iOS, Android, and Amazon Fire TV.
24/7 Customer Support
IPVanish offers 24/7 live chat support on its website for both subscribers and guests. However, if you have any troubling questions, you can always check for answers in the FAQs section on the website.
Military-Grade Security
Apart from using different VPN protocols— PPTP, L2TP, and OpenVPN—IPVanish also implements an AES cipher with a 256-bit encryption key. Despite being based in the US, where privacy is non-existent, this VPN service still promises a zero-logs policy. So, you never have to worry about your private data being surrendered to anyone, not even the authorities.
Wrapping Up
Working remotely forces you to establish remote access to your work computer, which can be pretty risky. Luckily, using a VPN keeps you safe from any online attacks that may compromise your data privacy and security. Hopefully, you now understand why you need a VPN and plan on getting one of the recommended ones above soon. Don't also forget to accompany the VPN with Traqq to guarantee maximum productivity when working from home.