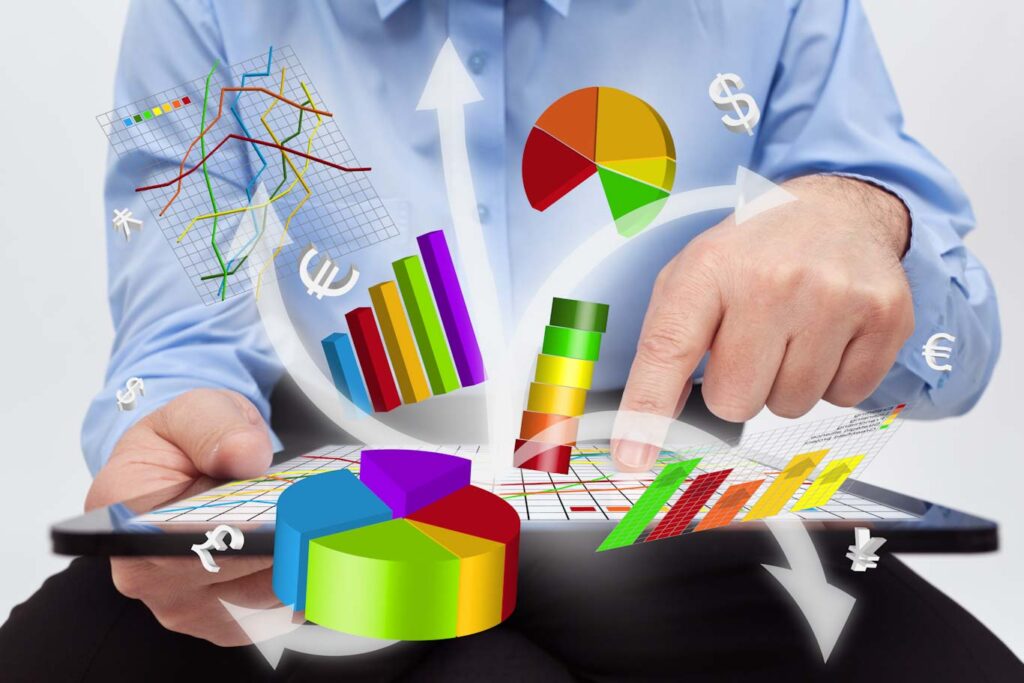 Things have changed a lot this year—from how people greet and talk to each other, to how employers and employees collaborate to get work done. Amidst all the odds that the COVID-19 pandemic threw at us, one thing that unifies teams is project management software.
With remote work taking full force in most companies, you want to make use of a team collaboration software like Asana and Monday to easily manage workflow. They also make internal communication more effective, allowing managers and team leaders to keep track of projects.
Here's the thing. Each project, company, or team has its unique needs, and you want to choose a system that works best for you. In this post, we compare two of the industry heavyweights when it comes to project management: Asana vs. Monday. Hopefully, we'll make it easier for you to determine which one is the better option.
Monday vs. Asana: Overview
What Is Monday.com?

Monday is a cloud-based work OS that's quickly making its mark in the market as one of the best project management solutions. Some of its biggest selling points are ease of use and functionality.
Monday assigns tasks, visualizes task progress, customizes workflow, and tracks tasks. The tool promotes transparency, enabling teams to stay on the same page when handling projects and tasks.
Monday project management is convenient because the platform supports collaboration, which also helps to boost productivity and team performance. The app brings everything, including timelines, Gantt charts, and Kanban boards, together in one interface, allowing you to quickly visualize task progress. When it comes to integrations, Monday offers a little over 20, which are fewer compared to over 100 integrations offered by Asana. Some of the useful integrations on Monday include:
Mailchimp
Slack
Jira
Shopify
Google Drive
What Is Asana.com?

Asana is a project management system that helps you and your team members know what you should be doing when. Like Monday.com, Asana is also a cloud-based workflow management system that's ideal for small to medium-sized teams. It's a highly effective choice for those looking for a tool that prioritizes team collaboration.
Asana allows teams to create projects, assign work to team members, specify deadlines, and communicate about the progress and availability of tasks. The software supports more than 100 integrations, saving you the time and hassle of switching back and forth between the different apps. Some of the top integrations that you'll find useful in Asana include:
Zappier
Mailchimp
Slack
GitHub
Dropbox
Asana vs. Monday: Project Management Software Showdown
Now that you have a hint as to what these apps do, let's get down to the real battle. In comparing the two biggest names in project management software – Monday vs. Asana – we focus on four categories that most people look for. These are:
Ease of use
Core features
Pricing
Security and privacy
1. Ease of Use
Both Asana and Monday offer a great user experience. They use lists as their baseline, and you can create tasks and organize them into sections before assigning them. They both use color-coding to make a visually appealing presentation.
To view more details that are not offered in lists, you can switch to the Kanban board to get a good viewing of tasks and move them along. Asana's Kanban board feels a little less cluttered than Monday's, and you might incline towards Asana if you prefer a minimal look.
You can also check out additional details like deadlines in the Timeline and Calendar sections, which are offered on both apps. Both services make managing multiple tasks easy – what Asana offers in its portfolio view, Monday offers in its dashboards.
The workload view on each app allows you to monitor workflow management, where you can see who is doing too little or too much work. They both offer iOS and Android apps, and we can say they score the same points on user-friendliness.
2. Core Features
These two project management behemoths offer similar core features, but each one presents it in a unique way. We'll discuss four key features that matter most to project managers and teams. These include task management, team management, work visualization, and communication.
Task Management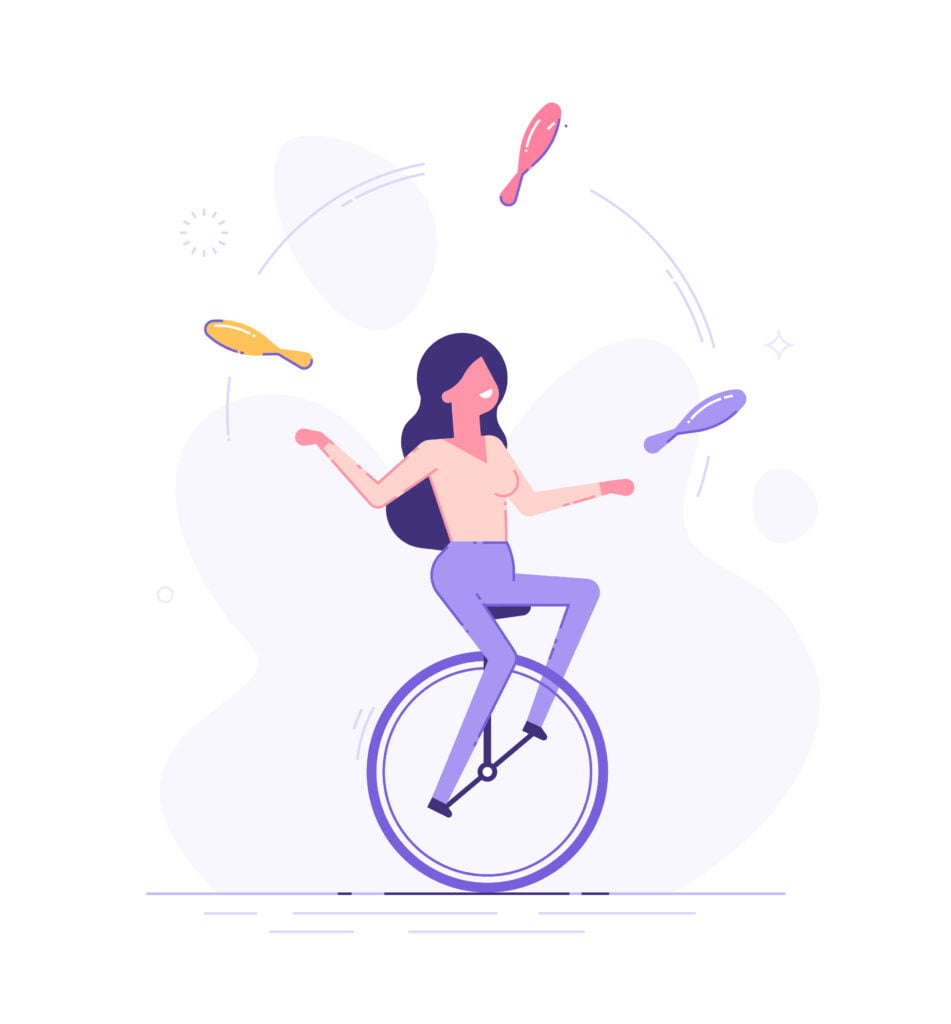 Asana has streamlined task creation and allows you to create new tasks and track their statuses with ease. This means you can create a task, assign it to a team member (or team members), and set deadlines. You can also set them to be dependent on other tasks.
To see the details on a task, click on it to expand it. You'll see options to add comments using @ mentions (for specificity), and you can also attach documents for team collaboration. Asana displays a list of all tasks you've created, those you've assigned to teammates, and recently completed tasks. When you log in, you'll see tasks that are due soon, and you can check the "My Tasks" section to see tasks assigned to you.
Monday.com works almost similar to Asana, only that tasks are called "Pulses". You can give each pulse a name and assign it to a team member. You can see almost everything you want on one interface, including the timeline, a progress bar, the owner, current and upcoming projects.
Monday offers more details compared to Asana, allowing you to get a quick overview of status updates. However, you might find the process of adding new tasks on monday.com a bit time-consuming. You first need to find the correct project, open it, and then fill in more than six pieces of information. Conversely, creating a new task in Asana only takes around ten seconds.
Team Management
If you're in an organization, Asana lets you connect employees of the same company using the same email domain. Workmates can split into several teams to collaborate on tasks and projects. Each team can access everything, including projects, a shared team's calendar, and conversations in one central location, known as Team Page.
Teams can also collaborate with colleagues outside the team or organization. However, the guests will have limited permissions and can only see what is shared with them.
Monday lacks a dedicated page for team activity. You can invite a team member who gets permission to edit boards, or you can create a viewer, who doesn't have permission to make any edits. Monday also allows you to collaborate with people outside your team. However, the guests can only access shareable boards.
Workflow Visualization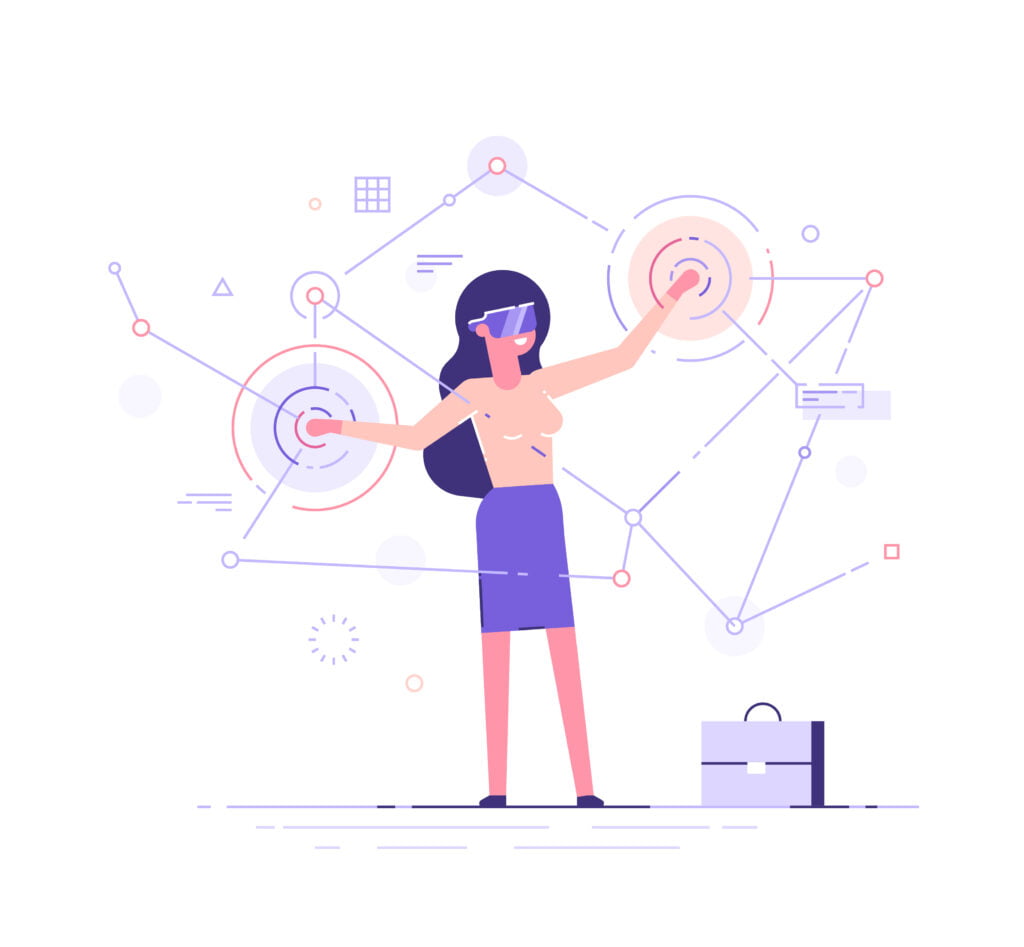 A visual presentation is an important aspect of project management software. It allows teams to quickly get insights into the bigger picture without having to look too deep into details. In Asana, you can choose to view your tasks in a list, calendar, or timeline – whatever suits you best. You can also visualize the progress of projects as Kanban boards and Asana Gantt charts.
You can easily move tasks by dragging and dropping them, depending on priorities or order of completion. Asana also offers other advanced visualization features like portfolios and workload. Portfolio management in Asana displays real-time dashboards that contain all the key information of a specific project. You can see the statuses of each of your projects and check where they stand in terms of timelines and due dates. Workloads, on the other hand, shows you a visual snapshot of your team's capacity – you can view each employee's bandwidth over a specific period.
Monday comes with more visualization options and allows you to view details in the calendar, Kanban board, chart, timeline, or table. When you create a new project, it's presented in a table view by default. You can then customize it to your liking by adding different types of columns, such as timeline, star rating, color-coded status, progress tracking, etc.
Communication
Asana offers a more engaging form of communication compared to Monday. You can start a conversation in a dedicated window within a project, or you can comment directly on a task. If you create a Team Page, you can also start a thread and post announcements regarding the projects. To make sure you don't miss any announcements, you get alerts when a conversation is started.
Monday, on the other hand, facilitates communication only at the task level. When you open a task in a project, a new window pops up, allowing you to leave updates.
2. Pricing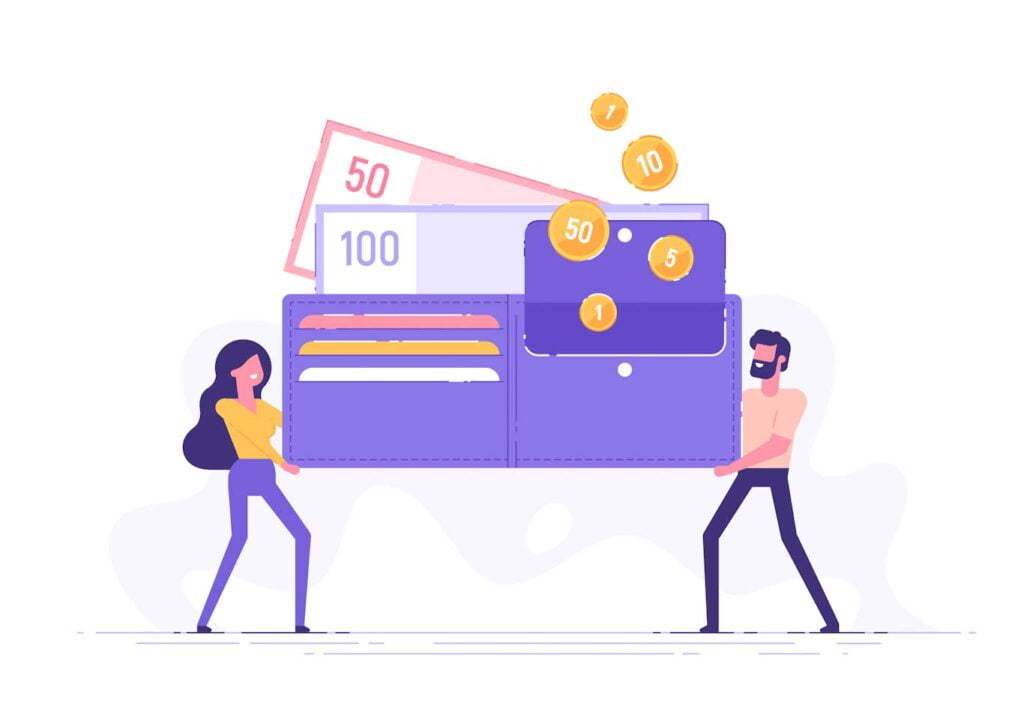 While you can still get a 14-day free trial period on Monday.com, you'll have to upgrade to one of its four pricing tiers after the trial period ends. The plans start from $8 per seat per month for Basic and $10 per seat per month for Standard. Meanwhile, you need to pay $16 per seat per month for Pro plan. If you're managing multiple teams, you can contact the company for a customized Enterprise plan.
Asana also offers four pricing tiers, with the basic one being free. With this free plan, you get an array of features like unlimited file storage (100MB per file), calendar view, time tracking with integrations, and unlimited tasks, projects, and activity log, to mention a few.
To get advanced features like portfolios, goals, dashboards, proofing, and milestones, you have to upgrade to paid plans. The Premium plan costs $10.99 per user per month and the Business plan is priced at $24.99 per user per month. Like Monday.com, while the Enterprise plan requires that you get in touch with the sales team.
4. Security and Privacy
When it comes to security and privacy, the safety of your files remains a paramount factor. You don't want anybody to come wandering and viewing sensitive company data. While both Asana and Monday encrypt data in transit using TLS, Asana hosts its data on AWS (Amazon Web Services). Monday, on the other hand, hosts data on its own servers. Because of that, Monday.com offers more data security because file storage is in-house.
Privacy is also a sensitive matter, with both Monday and Asana claiming that data is anonymized and used only by them and select third parties. We recommend reading and understanding the privacy policy of each company to fully understand what you're signing up for.
Asana vs. Monday: Which App Is Best for You?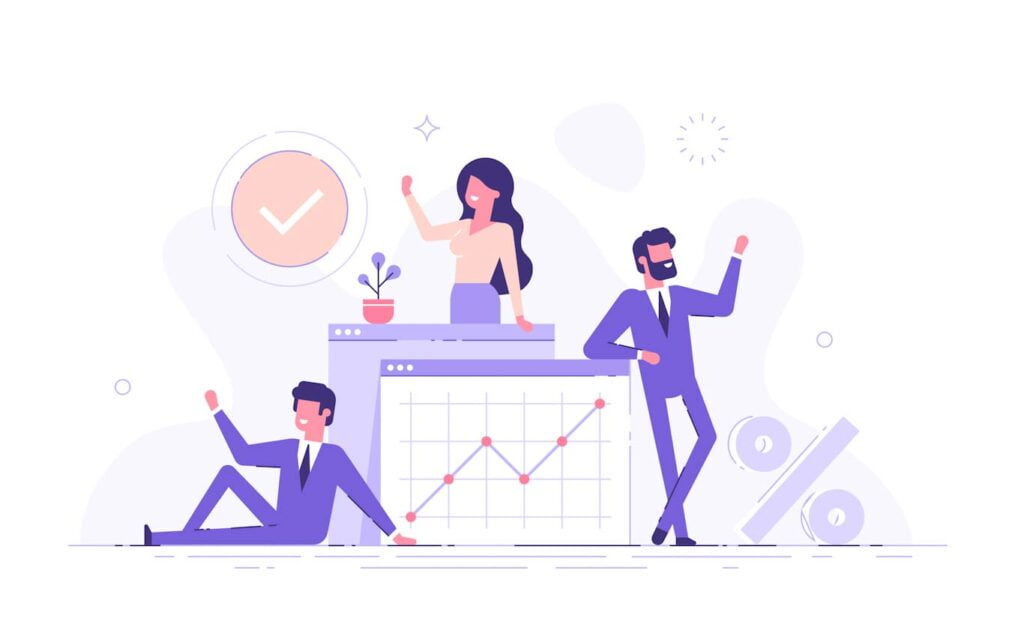 It's a tough call since both apps offer a bazillion features that will help your teams to stay organized and communicate more efficiently. However, each project management software has its strong points.
If you manage a big team that requires a lot of team collaboration and communication, both internally and externally, then Asana is a good choice. If, on the other hand, you work with less complex or smaller projects, with a small team, then Monday.com makes for an ideal alternative.
If you want to avoid the confusion of comparing near-similar project management solutions, we recommend that you try Traqq. The program combines all the features you might want in a project management software, such as time tracking, employee monitoring, activity levels, timesheets, and reports.
This free time tracking software is simple to use—so easy that there's no learning curve. Most importantly, it's secure and takes the privacy of your data very seriously. You even get to create and send an invoice within the app, eliminating the need to use third-party apps for payment processing. Traqq works whether you're online or offline, ensuring accurate time tracking, even when you're out in the field where there is no internet access.