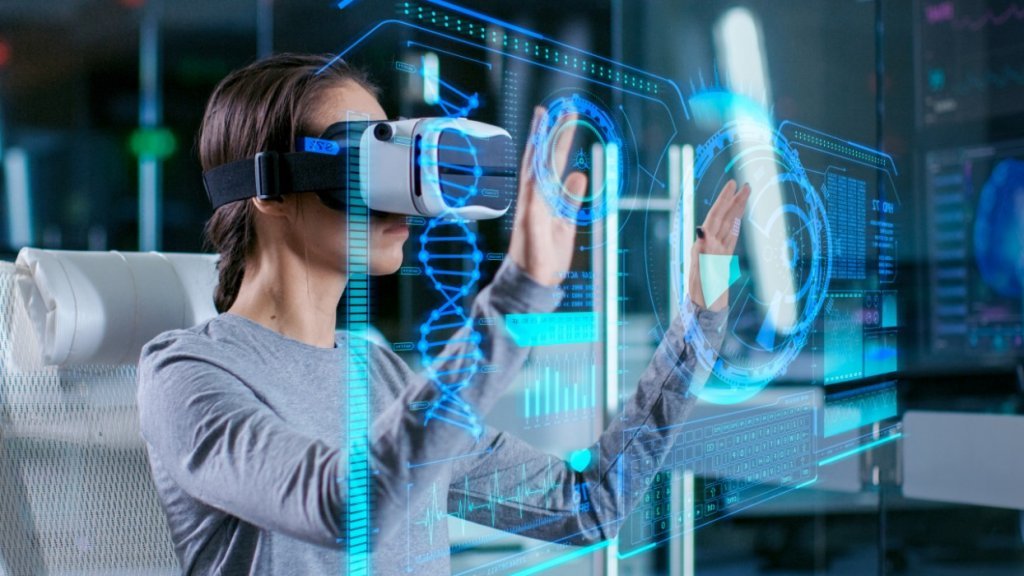 We've been through this pandemic for over a year. So, it is not uncommon to have a doctor's appointment, a happy hour, or a work meeting from our desks. Fueled by lockdown restrictions, online conferencing software has become a booming business across the globe. With remote work likely to stay, the Zoom-centric lifestyle may also become a standard for many.
Having coffee with colleagues in a virtual space is not some sci-fi fantasy anymore. With technology becoming more accessible, AR & VR experiences can fill the void of human connection that working from home has created. They have made working remotely feel like being in an actual office.
Keeping Up with the VR Movement
For those who aren't familiar with virtual reality, let us keep you up to speed. VR is the term used for computer-generated environments where people can interact and explore things. It immerses the user, tricking their brain into believing that what they see in the digital realm is real.
Virtual reality is more common in today's industries than many people think.
It has been used in healthcare, retail, real estate, tourism, and other sectors. For instance, instead of physically visiting a real estate listing, you can use a VR headset and take a tour around the property. VR tech has many uses across various industries, which is why it is quickly gaining traction. In fact, a forecast published on Statista even mentioned that by 2030, virtual reality will have boosted the worldwide GDP by 450 billion U.S. dollars.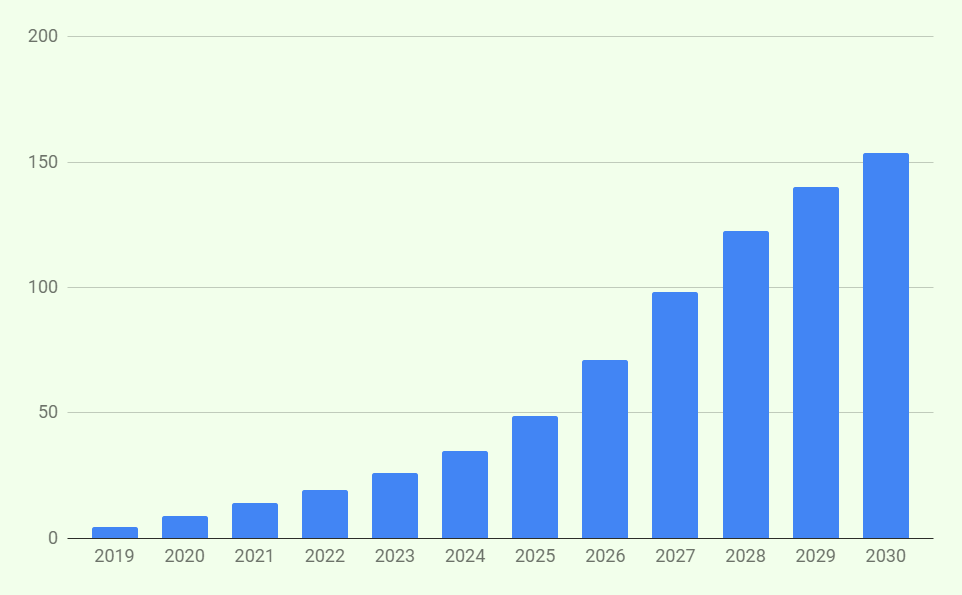 Virtual Reality in The Workplace
Naturally, many companies are quickly jumping onto the trend. In late August, social media giant Facebook launched the beta version of its new VR remote work app. Employees using Oculus Quest 2 headsets can enter a VR meeting as their avatar version.
Over the years, Facebook has been investing heavily in augmented and virtual reality technology. The largest social network has developed hardware such as AR glasses, Oculus VR headsets, and wristband technologies to make virtual reality in the workplace possible. It even acquired some VR companies, like the BigBox VR gaming studio.
.@GayleKing and Mark Zuckerberg conduct their first-ever virtual reality interview in Facebook's new "Horizon Workrooms," a VR app that allows coworkers to interact in virtual offices. https://t.co/aVCtQu2pJi pic.twitter.com/koqNvmnHJU

— CBS Mornings (@CBSMornings) August 19, 2021
Are Interactive VR Spaces Effective for Remote Meetings?
With Facebook adopting VR productivity apps, we'll soon see more companies holding meetings in a virtual reality workspace. Now, if you want to survive in this digital-dependent world, you need to adapt. Even so, it is understandable if you're not fully on board with the idea. You need to weigh the pros and cons to determine if investing in VR apps for meetings is a practical decision for your business.
As spatial learners, humans effectively understand new information by doing. When a person takes phone calls or engages in video chats, they may stare at their screen and passively interact with other people. Technically, they are present, but it doesn't necessarily mean that they are mentally focused on what's happening. When we're interacting with a person via a video chat or a phone call, our brains know that the other party is not physically present. Most of the time, our minds start to wander because of the lack of presence in these interactions. After the conversation, we are left forgetting most of what transpired in the call or video chat.
VR apps create a dynamic space for remote meetings, allowing people to feel immersed and present in the conversation. The cognitive function of our brains processes virtual interaction differently than other forms of digital communication. Once we're immersed in a VR meeting, we don't notice the mundane annoyances and distractions of our physical world. Within an interactive environment, we can optimize the way we cognitively process and understand new information.
It can be useful to take this improved learning capability to conferencing, especially since the environment requires people to constantly gain new information. Even when hundreds of employees are participating remotely in a conference, the technology will provide the same benefits as non-VR platforms. Besides, users can save time and costs while interacting in ways beyond their current physical limitations.
What Are the Advantages of VR Conferencing Apps?
People can collaborate remotely while not worrying about the time spent commuting.
The meeting doesn't have to take place in a physical location, no matter how many remote users attend it.
Without distractions from the physical world, remote users can retain more valuable information during the meeting.
Team building events can be held during VR meetings, especially since there are plenty of environments to explore and activities to do. As a result, companies can save hotel, booking, and travel costs.
With the pandemic remaining a threat, having VR meetings from home can promote safety among employees.
Most of the materials used in a VR meeting will be digital, making the setup a green alternative.
What Are the Disadvantages of VR Meetings?
Your company has to invest in hardware like Oculus Quest or Oculus Go.
If you're managing remote teams, you need to require your employees to have a stable internet connection.
In most cases, VR meetings cannot be held for long because a headset's battery only lasts for up to 120 minutes.
Staying strapped in a headset for several hours may have health implications. Even VR developer Dani Bittman suggested that her job may have affected her eyesight:
Just had my 1st eye doctor visit in 3 years. Now I'm very worried about my future VR use. I have a new eye convergence problem that acts like dyslexia. The doc, a headset owner, is convinced my VR use caused this. He said "these are glasses we usually prescribe to 40 year olds".

— Dani Bittman (@DaniBittman) June 9, 2020
What Are the Best Apps for VR Meetings?
In an article featured on Forbes, BigSpeak president Barrett Cordero mentioned that AR and VR can be valuable for meetings because of the technology's hands-on nature. He added that VR meetings will gain increasing popularity, replacing a vast majority of in-person gatherings. Cordero said:
"Now is the time for companies, event planners and speakers to start thinking ahead about the potential of augmenting their audience's experience with virtual reality — and for businesses to take advantage of this cost-effective, highly engaging, entertaining and futuristic solution to meetings, trainings and events."
So, even if VR has downsides, it is still worth investing in the future of remote collaboration. Here are the top apps you can use for your next VR meeting:
Platforms: Oculus Quest, AR Headsets, iOS AR, Android AR, Android (Flat), MS Hololens, Nreal, Magic Leap, iOS (2D), and Web Browser (2D)
There's an air of magic when you hold your virtual reality meetings via Spatial. When a user signs up for an account, they can upload their photo and create their avatar. Within seconds, the software renders the image into a 3D version of the user. Everything will look more realistic once the face is attached to a torso wearing a T-shirt. Once you're in the virtual space, you can write notes or upload files that will appear in the meeting.
While Spatial was originally designed for AR headsets like Magic Leap and Hololens, it also supports Oculus Quest. Now, if you don't have an AR or VR headset, you can still join meetings held via this platform. Spatial offers an efficient browser participation feature that will allow you to join VR meetings via your desktop or mobile device. While you won't get an avatar, you can share your webcam and still write notes or upload files to the meeting.
Pros
Free version available for consumers
Non-VR users can access meetings via web app
Highly immersive virtual environment
Hand-tracking support that makes it easier to manipulate 2D and 3D objects
Cons
Rough user interface
No built-in feature for displaying web pages during meetings
Platforms: Oculus Quest
Initially, Facebook developed Horizon Workrooms as an internal tool for collaborating via Oculus Quest. What's great about this software is its excellent integration with a user's regular PC workflow. Horizon Workrooms features a solid avatar system, and it even tracks keyboard movements. By holding your controller "upside-down," you can turn it into a whiteboard marker and write notes during the meeting.
When it comes to realistic features, Horizon Workrooms claims to be a notch higher than its competitors. The Desk Passthrough option lets you type on your physical keyboard while fully immersed in the virtual meeting. You can also expect great spatial audio latency and quality support. Also, anyone who will use the app needs to agree with Facebook's VR community standards. Members who notice anyone violating the policies may contact the team admin to remove the person from the meeting. Indeed, using Horizon Workrooms can bring your remote work experience to a different level.
Pros
Clean and aesthetically pleasing user interface
Mimics real-life office setup
More expressive avatars due to hand tracking
Cons
Onboarding can be complicated
Very noticeable lag between what happens on your physical peripherals and what happens virtually
3. Glue
Platforms: Oculus Quest, PCVR, Windows Mixed Reality, Windows (non-VR), Steam, Viveport, macOS (non-VR), and Oculus Rift
Glue is another crowd favorite when it comes to VR meetings. This virtual collaboration platform has cloud computing features and immersive 3D graphics. Professionals and businesses that need remote access to a shared virtual space can enjoy a better collaborative experience on Glue. No matter how geographically distributed your team is, the software will provide you with an immersive environment that will make everyone feel as if they're meeting in person.
Glue also features 3D avatars that reflect the users' gestures and movements. So, there will be a non-verbal layer added to the conversation. What's more, its spatial audio allows you to gain a deeper understanding of what's happening around you. You can expect Glue's toolkit to include free-hand 3D drawings, whiteboards, and even post-it notes. Indeed, there are various ways that users can choose to share and express their ideas during the meeting.
Pros
Support for Oculus and HTC VR headsets
AI-powered avatars and speech-to-text input
Virtual workspaces can be customized
Cons
Can only accommodate up to 20 attendees
4. MeetinVR
Platforms: Oculus Quest, PCVR, Windows (non-VR), Windows Mixed Reality, Steam, Viveport, Web Browser (2D), and Oculus Rift
Most people who have reviewed MeetinVR claim that the software features everything you need in a virtual conferencing app. It has excellent interactive elements that are sure to boost employee engagement and productivity during meetings. Users can easily pick up a pen by grabbing it behind their ears. What's more, they can conjure their preferred writing surface within the virtual space. They can choose the color and size of the note and start writing on it.
MeetinVR also simplifies the way users access and import files like PDFs, spreadsheets, and even 3D objects. They can also extract the files and save them locally on their device. You can have meetings with around 20 simultaneous users. However, if you need more people to join, you can choose the auditorium environment, where there will be one speaker and 32 attendees. Besides that, there are 11 more environments to choose from, depending on your mood or preference.
Pros
Immersive platform with user-friendly interface
12 different environments to choose from
All necessary tools for collaboration available
Cons
Unstable session recording
No mobile support
5. Bigscreen
Platforms: Oculus Quest, Oculus Go, and PCVR
In many ways, Bigscreen works like an operating system for VR technology. You can access applications for productivity, gaming, movie streaming, and chat. Since 2014, the California-based company has been developing and updating its immersive virtual reality platform. Bigscreen aims to transform the way people play, work, collaborate, and hang out.
It's the perfect VR app for remote teams, especially since it has entertainment and productivity features. Bigscreen can be a virtual living room where your company can conduct team building activities. However, this app is not all play. Users can mirror their desktops to the central screen in the virtual meeting. This way, they can conduct presentations from their PowerPoint and PDF files.
Pros
Several entertainment options that allow employees to unwind
Stochastic sampling and blue noise dithering create greater realism
Smooth and clean user interface
Cons
Available in select countries
Conclusion
Just by looking at our list, you will know that there is a mix of VR meeting platforms available for you. There are social VR apps that include entertainment features, while other programs focus more on productivity and collaboration. Before you make a decision, make sure you review the features and pricing of each tool. This way, you can invest in the VR meeting app that works best for your needs.
Pro Tip: Boost Your VR Meeting Productivity with the Right Time Tracking Software
When you are fully immersed in a virtual meeting, you may lose track of time. Before you know it, you've been strapped in your VR headset for several hours. While meetings can be a great venue for collaboration and creativity, they can be counterproductive when overly done. This is also the reason why you need a reliable time tracker in your toolkit. In this case, your best option is Traqq.
What's great about Traqq is that it has several features for keeping you productive throughout the day. For instance, if you want to avoid spending too much time in VR conferences, you can configure the app to send you a notification for every hour tracked. What's more, it monitors the apps you use and the websites you visit. On the dashboard, you will see how much time you spend in a VR meeting app. This way, you'll know whether you are efficiently using the platform or just wasting time on it. Sign up for a free Traqq account today and see how this time tracker can boost your productivity!