Did you know that workload is the biggest cause of stress among U.S. employees? According to the 2019 StressPulseSM survey, 39% consider overwhelming tasks as the top cause of stress at work.
Of course, this can lead to low morale, burnout, poor performance, and eventually a high employee turnover rate.
Effective workload management lets you spot overwhelmed employees and reassign tasks accordingly.
However, you have to find the right people with the right skills for the project. The problem is, it's not possible to evenly distribute work every time.
The person with the right skills may already have their plates full. On the other hand, employees who have the time to take on new assignments may not have the required skills or experience.
That's where team workload management comes in.
What Is Team Workload Management?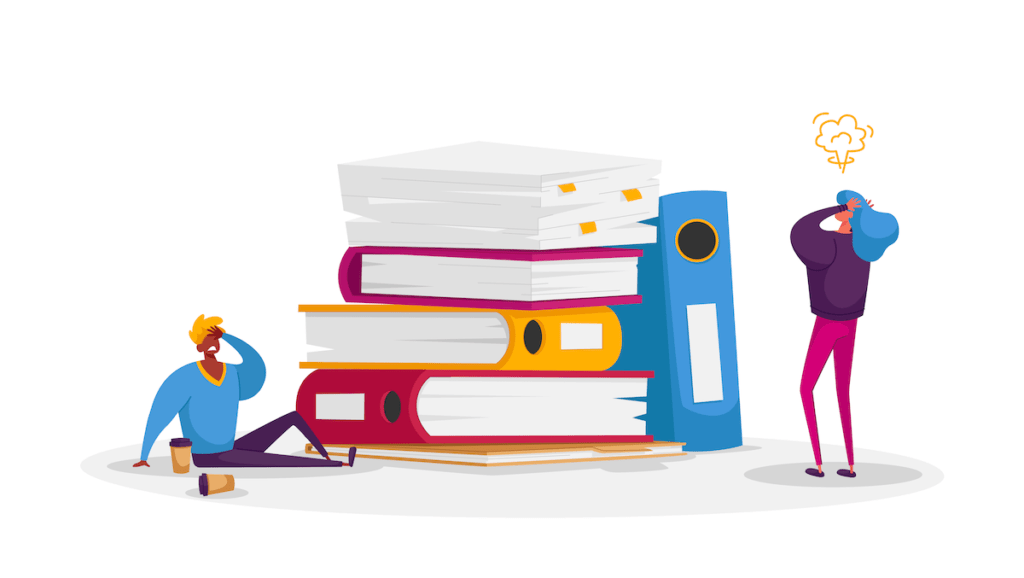 Workload management is the process of distributing tasks among your employees while monitoring their activities and progress to ensure a smooth workflow. It's more than just assigning the right job to the right people. This is a useful leadership skill, especially when you're managing remote employees.
As a manager, it is your responsibility to ensure that each employee or team is assigned work according to their capabilities. The primary goal is to make sure that the project objectives are met within the specified time frame. There are plenty of free time tracking apps that will help you manage deadlines and ensure maximum efficiency.
How to Manage Team Workloads
1. Identify the Work That Needs to be Completed
First, you need to figure out how a project is going to be carried out. Start by creating a list of everything your team needs to get the work done. You'll also need to identify people assigned to specific tasks while checking if their schedule is already full.
Here are examples of the things to include on your list:
Meetings
Reading and replying to emails
Planned time off
Mandatory training sessions
Process improvements
Scheduling
Be sure to list down everything your team will be undertaking to get the full picture of what to expect.
2. Prioritize Projects/Tasks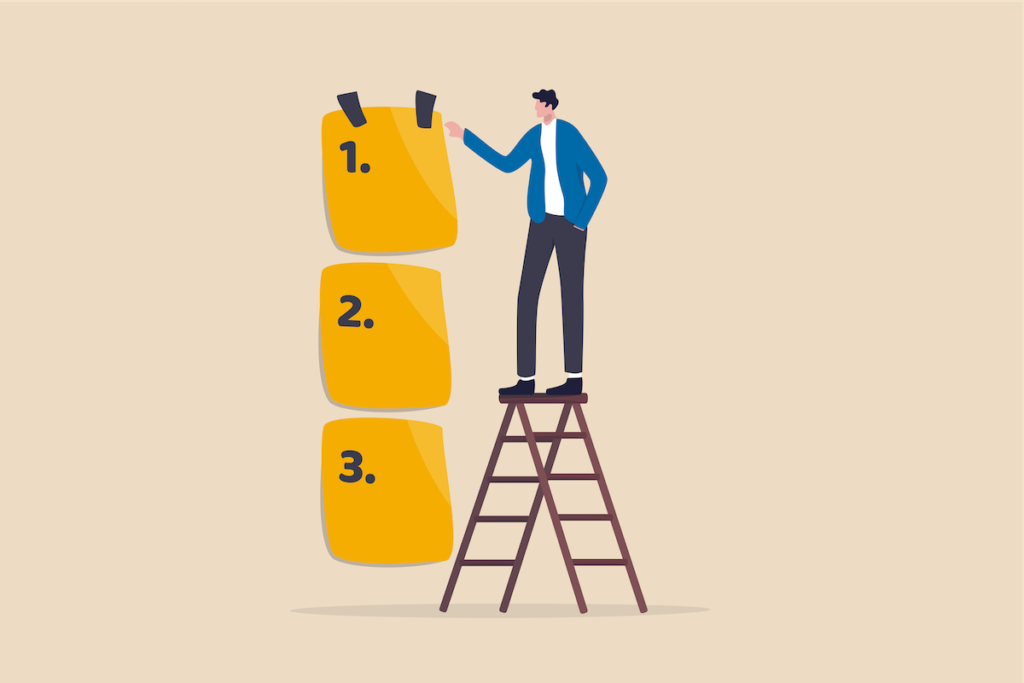 Once you've written down what needs to be done, you need to organize your list in order of priority. Start by grouping the items on your list. You can group tasks based on urgency, importance, and the amount of time required to complete them.
Include Every Little Task to Your List of Priorities
Remember, no task is too trivial. Even tasks like cleaning up personal desks or making coffee need to be accounted for since they will affect your timeline. Grouping and prioritizing tasks keep you on top of things and ensure that you know what needs to be done next. It also makes it easier to distribute workload to relevant teams or individuals.
Track Project Time
If you use a time tracking tool, you can use historical data to estimate the amount of time each task will take. However, since you're starting a new project, remember to include everything else that your project management software doesn't track.
Check out these task prioritization tips from Tim Ferriss, author of the best-selling self-help book, 4-Hour Work Week:
3. Figure Out Your Team's Capacity
Capacity planning is also at the forefront of operations management. According to a Planview study, 49% of companies realign their resources to quickly adapt to the ever-changing work environment. In the same vein, you need to know how much the team can handle to be able to react instinctively to unexpected scenarios.
Keep in mind that each team member has unique skills and personalities and assignments should be allocated based on their skillset. This will help you find the right person for the job.
Some individuals can easily manage multiple tasks and still meet the deadline. Others can only work efficiently on specific tasks that they specialize in. That's why assessing your team's capacity is crucial.
Keep an Open Line of Communication
Avoid assigning tasks based on your knowledge (or perception) of an employee. Instead, involve them in the decision-making. Ask how they'd feel tackling specific tasks and if they can take on more work. This information will help you divide work fairly, without putting unnecessary pressure on specific employees. Plus, it will minimize conflicts among employees.
Understand How Every Individual Works
Furthermore, when assessing a team's capacity, it's crucial to note that each team member works differently. Some prefer to work in time blocks. For example, some perform best in the morning, leaving the afternoon for emails and meetings. Therefore, try to embrace their work strategies and create unique workloads to suit each team member.
4. Break Down Projects
Now that you've mapped out your team's workload, the next step is to break down big projects into smaller, more manageable tasks. This will help unburden your team's workload and makes it easy to track their progress.
When breaking down projects, multitasking should be out of the picture. Not only is it a waste of time, but it also reduces a worker's ability to focus and concentrate. Employees can work more effectively if you let them tackle one task at a time, rather than multiple tasks concurrently. It's also at this point where you need to identify and eliminate unproductive tasks like unnecessary meetings. Instead, allocate that time to more pressing matters.
Make sure that the most difficult or highest priority tasks are handled by your team first. Tackling complex tasks earlier on in project management can reduce stress and mental exhaustion, especially where the deadline is looming.
Check out how Jennifer Bridges, ProjectManager.com founder, breaks down projects:
5. Be Prepared to Make Adjustments
Communication is of utmost importance in workload planning. You need to check-in regularly with your team members to make sure that the projects are on track. If issues arise, you should be able to deal with them promptly to avoid delays. For instance, if a team member is absent, you should be prepared to reassign tasks accordingly.
Assist Overwhelmed Employees
A project management tool encourages team collaboration, communication, and engagement, allowing you to identify under-allocated and over-allocated staff. You can then move tasks from overworking employees to those who don't have enough to do.
Ask Before Giving Extra Workload
Shifting tasks around helps you to balance team workload and ensures project goals are met. One way to keep your team members happy is to ask if they can take on additional workloads. Avoid dumping work on their laps, expecting to get excellent results. So, be sure to keep everyone on the team informed on any changes you intend on making so that you're all on the same page.
6. Set Aside Time for Teams to Connect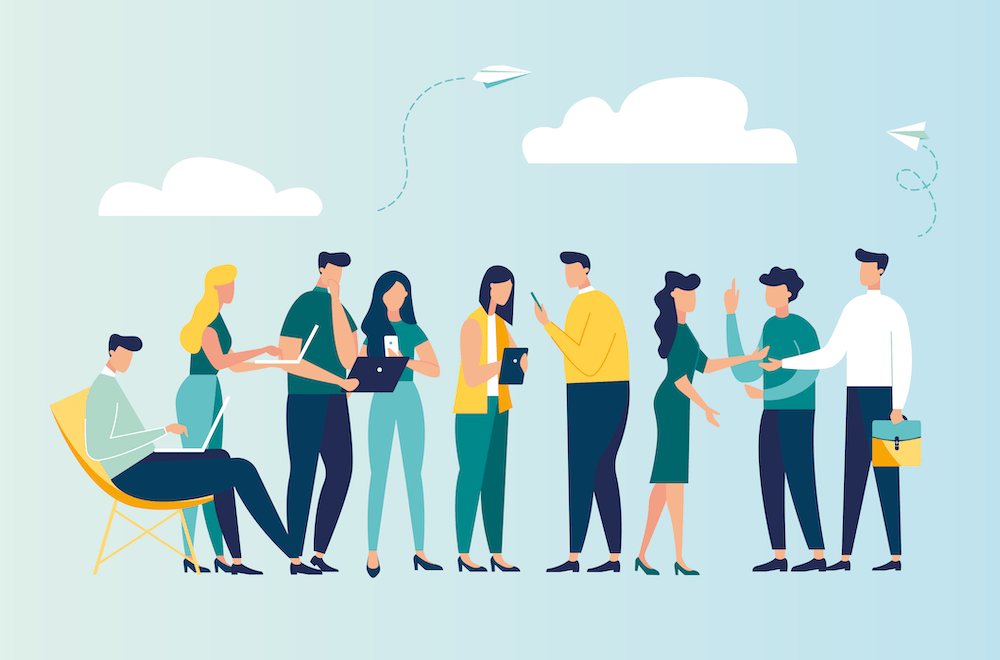 Deloitte's 2016 Global Human Capital Trends report revealed that 82% of respondents find team culture an important part of team and organizational success. Now, effective planning also involves saving time for team building. This applies to people that work in-office as well as in distributed and remote teams.
Organize regular team-wide face time, say weekly or biweekly, to help teams interact and connect. Remember that feedback can also help improve team performance. So, don't forget to praise high performers and encourage underperformers. Strive to ensure that team members share the same goal and are willing to achieve the company's mission.
7. Use Workload Management Software
Indeed, there are several strategies you can use to manage team workload. However, it wouldn't be a smart decision if you monitor everything manually. You'll only end up becoming frustrated because you miss important details and deadlines.
Now, imagine having a tool where you can see everything happening on a project. There will be a single location where you can manage your employees' workload, ensuring the workflow is seamless. If you want to save time, use one of these project management apps: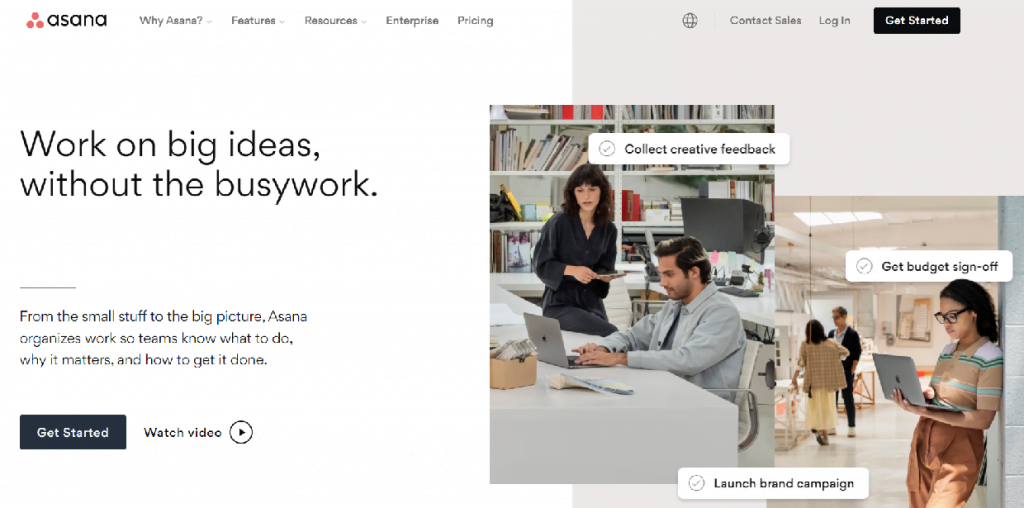 Asana is one of the most popular workload management tools that use a card-based system. Managers can create cards for tasks, then assign team members to them. They can break down projects by adding deadlines and uploading related documents to the cards.
Notable Features:
Kanban board for convenient workload tracking
Mobile app version that allows project management on-the-go
Project calendars for easier task tracking
Pros:
Integration with tools like Slack, Salesforce, and Google Calendar
Permission and privacy controls for optimal security
Free plan
Cons:
Excessive features that may be overwhelming for new users
Limited exporting options
Lack of time tracking feature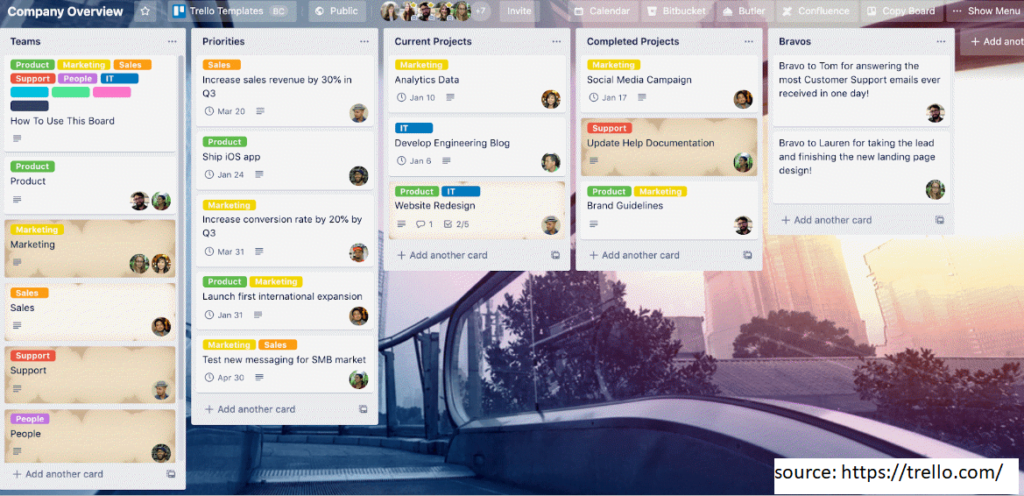 Like Asana, Trello is a workload management tool that uses a Kanban board system. You can also create cards and assign team members and deadlines to them. If you want extended storage for your project files, you can integrate Google Drive and Dropbox. This will help streamline workflows and improve productivity.
Notable Features:
User-friendly and aesthetically pleasing cards
Mobile app version
Trello Butler that allows workflow automation
Pros:
Simplified pricing structure
Reliable notifications, especially on deadlines
Cons:
Doesn't work offline
Attachments are limited to 10MB per file
Cannot handle big projects
Pro Tip: Manage Workload by Tracking Time
Indeed, Asana and Trello can help you manage your team's workload better. However, how do you help them cope with their tasks?
Well, for one, you shouldn't micromanage them. The last thing you want is for employees to feel like you don't trust them to deliver on their work. Monitoring projects gives you an overview of whether the concerned employees will get the job done before the deadline.
The best solution here is to monitor their productivity by using a time tracker like Traqq. Here's how the app helps employees manage their workload:
Traqq shows you how much time is spent on an activity.
The tool monitors the websites that employees visit and the apps that they use.
You will get a report on the activity levels of a user, allowing you to determine if they're struggling with their workload.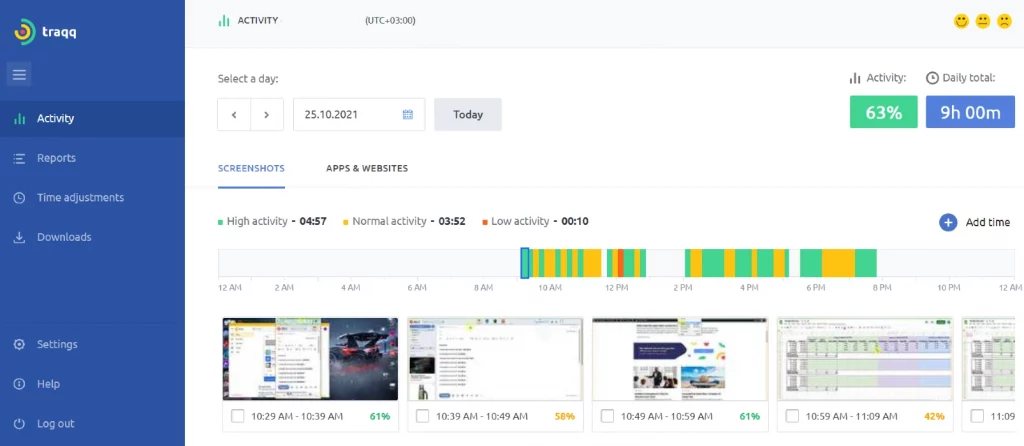 Indeed, Traqq encourages team-wide transparency and promotes team productivity. The best part is, up to three users can use this app for free! At no cost, you can access its time tracking, employee monitoring, and reporting features.
The Importance of Workload Management
Overworking has been identified as one of the top reasons that negatively affect an employee's performance. If a team is overwhelmed by the workload, productivity will suffer. This may lead to poor customer service, half-finished products, and probably the downfall of your business.
While project managers need to ensure that everyone on the team stays on top of their workload, it's imperative to devise strategies that ensure work efficiency. The thing is, the workflow will not always be smooth, and new challenges may crop up. For example:
Changes to the project may require a new set of skills. This means you have to switch the approach of the entire project or assignment,
Change in management, like a new project manager, may cause delays.
New deadlines, absent employees, and a lack of immediate resources can also be setbacks.
All these pressures can build up along the way. Effective workload planning, combined with the help of workload management tools, can help ease such issues.
Workload management ensures:
Effective utilization of resources
Projects are on track and within the budget
Effective time management
A lack of balance in work distribution will cause problems for your teams. Now, when teams are frustrated, stress levels increase and productivity suffers. Considering how important employees are to your business, you must find ways to manage workloads. In return, your workers will be happier and more productive.
Team Workload FAQs
Q: How is team workload split?
You need to plan according to the project requirements. You must also know the skills and strengths of each team member. This way, you can assign roles efficiently. Of course, you're going to set achievable goals for the whole team and ensure that you regularly communicate with them.
Q: How do you monitor employee workload?
The most efficient way to monitor employee workload is to use a project management tool. With the right app, you will get an overview of the number of tasks that each team member is working on. You will also see who's struggling and who's able to take more tasks.
Q: How do you manage different tasks and workload onboard?
Don't multi-task
Prioritize tasks according to urgency and importance
Adjust when necessary
Communicate goals clearly
Have reasonable requirements
Be open to suggestions
Assign the difficult tasks first to highly competent team members
Q: What tools do you use to manage your workload?
Asana for task tracking for bigger projects
Trello for breaking down projects into smaller chunks of tasks
Traqq for monitoring productivity levels
Q: How do you handle workload pressure?
Accept your limitations
Know your unique skills and strengths
Don't be afraid to ask for help
Prioritize efficiently
Don't multi-task
Maintain a healthy work-life balance
Wrapping Up…
Remember, heavy workloads result in more stress. Effective workload management will keep your employees happy, productive, and healthy. Your company, on the other hand, will enjoy consistent profitability and growth.

If you want a team that excels every time, invest in the right workload management software. Such a tool automates workload planning, streamlines workflows, and keeps track of tasks in real-time. Your primary goal should be to ensure your teams work efficiently and effectively.