Corporate Sustainability Initiatives that will Inspire Your Goals
Corporate sustainability is the new "growth" at a time when everyone is working to produce less waste and recycle more. If you're searching for sustainability examples that may help transform how your organization affects the world, then keep reading. We understand that it can get confusing trying to build ideas on what to implement and where to start. This is why we have compiled a list of sustainability initiatives employed by other forward-thinking companies.
What Is Corporate Sustainability and What Does it Look Like?
Corporate sustainability is not just a buzzword because it has grown far beyond that. It is about creating ways to reduce the impact of your business on Mother Nature. Sustainability means different things to different people. Therefore, it comes as no surprise that organizations take different approaches when it comes to deciding on which path to follow. While some companies decide to focus on the environmental aspects of sustainability initiatives, others pay more attention to achieving goals for health, education, and poverty. Equal access to resources is another sustainability initiative that companies can concentrate on.
Even governments all around the world are developing several sustainability initiatives that you can tap into. Whatever your goal is, whatever it is your company will like to achieve, we'll show you some top examples of corporate sustainability to help you along. Customers are becoming more conscious of the world around them. So, it's imperative that your company joins the bandwagon of forward-thinking leaders who are taking steps to build a better world.
Why Go for Corporate Sustainability?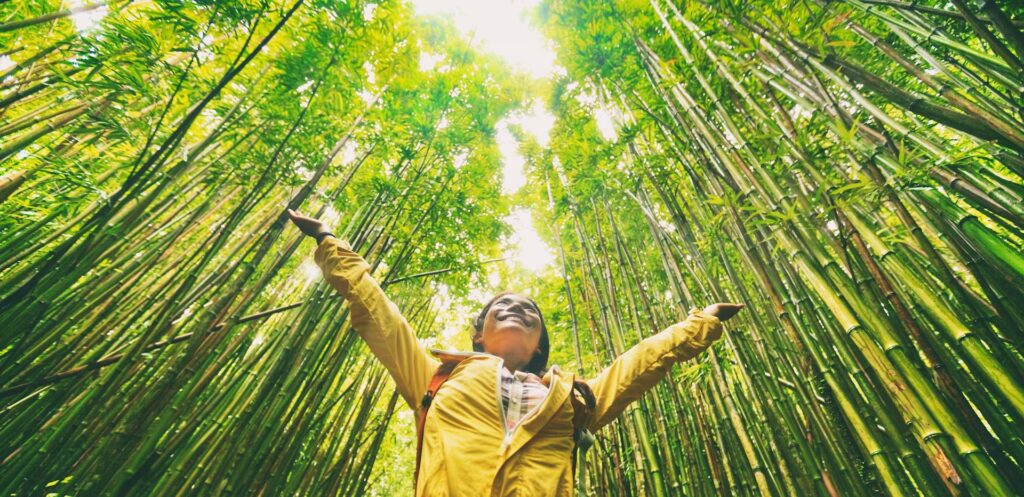 Are you starting your corporate sustainability programs from the ground up? Perhaps, you want to add to what you already have. In any case, your time and resources have to be justified. There are several reasons why you should consider investing in corporate sustainability programs:
It is great for the environment. The earth feeds and nourishes us. So, it's our duty to give it something back in return, and corporate sustainability is one way of doing this. By investing in the environment, we play your part.
Your employees get to enjoy the benefits of working in healthier and safer environmental conditions. What's more, your customers will appreciate you more for being environmentally aware – a great way to encourage customer loyalty.
You can use this to achieve a competitive advantage. It is an excellent way of reaching out to more people and staying ahead of your competitors. You can position yourself in a people-oriented position by being sustainable.
By using sustainability initiatives, you can improve your bottom line.
Let's take a look at some top companies and how they are achieving corporate sustainability:
1. Chr. Hansen Holding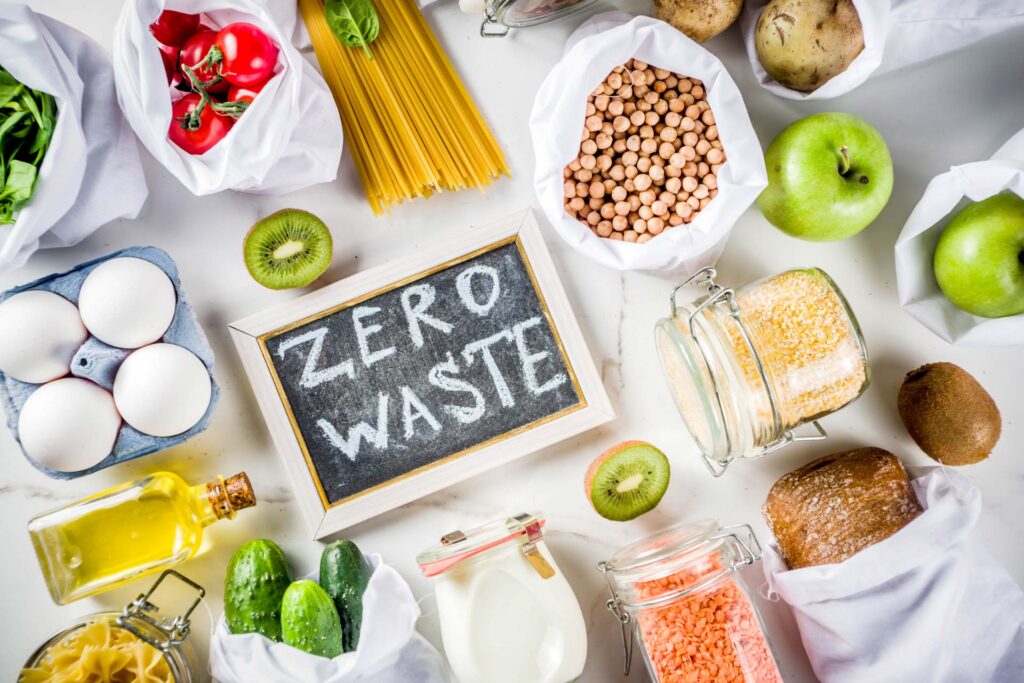 Chr. Hansen Holding is a company that has contributed in one way or the other to every food you eat and every drink you take.
When it comes to corporate sustainability initiatives, their focus is on the Sustainable Development Goals (SDGs) of the United Nations. The SDG initiative focuses on reducing food waste, developing and improving a sustainable food yield, and reducing food waste. Other targets under this program also include eradicating the use of antibiotics in animal production.
2. Banco de Brasil
Banco de Brasil is a bank owned by the Brazilian government with branches in several foreign countries. This organization wins the spot for the most environmentally sustainable bank in the world.
Its corporate sustainability initiative has its focus on being green. They offer the highest percentage of green loans than any other bank in the world. As a matter of fact, a look at Banco de Brasil's loan book shows that a third of their loans go towards funding green loans.
Green loans are loans given to environmentally-focused projects. While this initiative appears simple, it's a very effective way to put money towards driving and encouraging sustainability.
3. Neste Corporation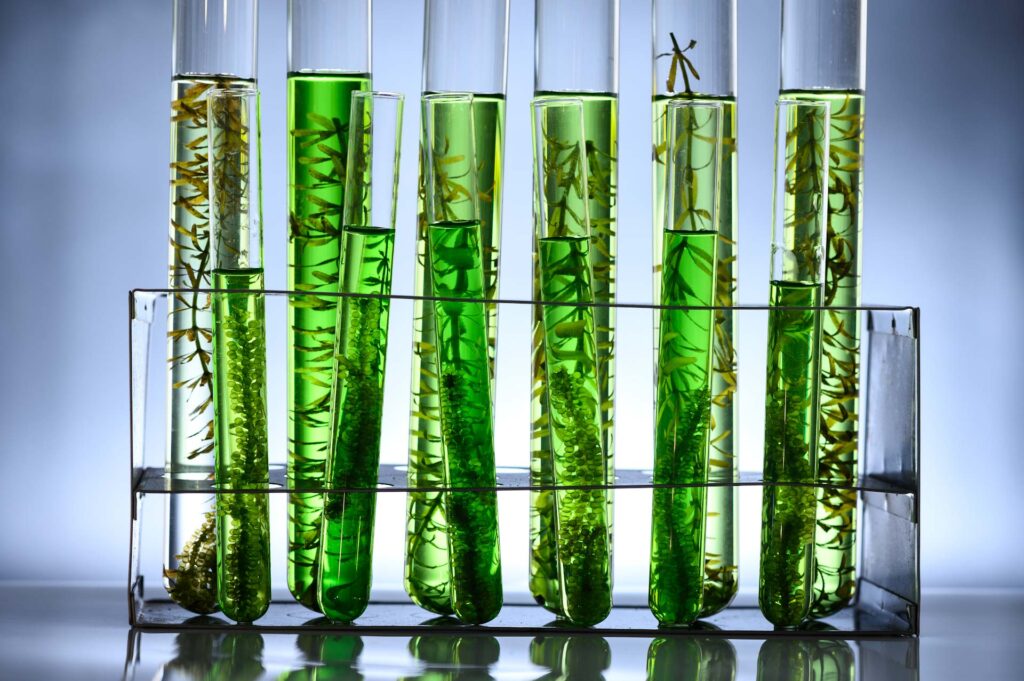 Neste Corporation is a company that deals with refining and marketing of oil out of Finland. We all agree that this is not an eco-friendly industry. It might leave you wondering why this organization made it on this list in the first place. This is because of their new focus on making massive investments in biofuels. Neste plans to have almost half of their entire revenue stream coming from biofuels by the year 2050. Now, that's a huge corporate sustainability initiative!
The Neste Corporation currently ranks third on the Corporate Knights' Global 100 list of the world's most sustainable corporations.
4. GlaxoSmithKline
While pharmaceutical companies are striving hard to keep a clean image and appearance, GlaxoSmithKline is going beyond that. They're doing so much more by working towards keeping the environment as clean as possible. To do this, they are working with a sustainability target aimed at reducing their environmental footprint by 25% by the year 2030! Reducing waste and emissions by 25% within this time range is their way of maintaining corporate sustainability. We must admit that it's a really good one. If they keep to this commitment, it means that 60% of GlaxoSmithKline's revenue can be considered "clean."
In addition to this, they are committed to maintaining gender diversity. 40% of members on their board of directors identify as women. Way to go GlaxoSmithKline!
5. Prologis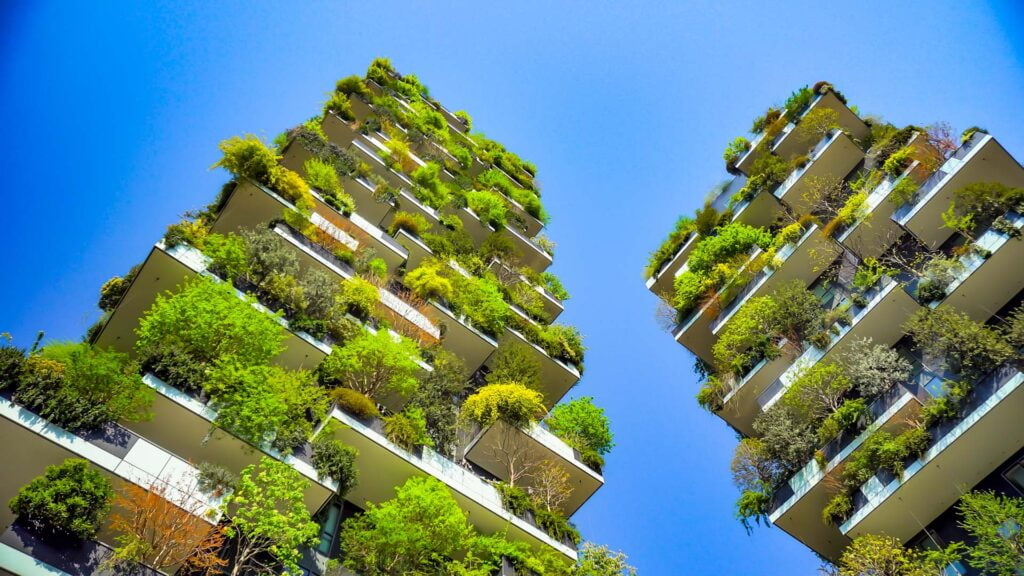 Prologis is a real estate investment trust whose sustainability initiative is focused on achieving sustainable buildings and development that are environmentally friendly. One of the ways they are doing this is by reaching out to suppliers and encouraging them to draw up sustainable plans. They also motivate them to make eco-friendlier choices.
Prologis is the only real estate investment trust to make it on the Corporate Knights' Global 100 list of the 'world's most sustainable corporations' for the year 2020. Presently, 40% of their buildings have been shown to have cool roofs while 82% of them have energy-efficient lighting.
6. LEGO
LEGO is another company blazing the path of corporate sustainability. While it may sound unbelievable that a company using plastic as its major material is on this list, you'll soon see why.
LEGO is working committedly towards finding other alternatives to plastics that are more environment-friendly. They're also focused on reducing packaging and achieving a 90% recycling rate by the end of 2020. The company aims to source for 100% renewable energy by the end of the same year. These are all part of their environmental goals.
You have to admit, LEGO is an organization dedicated to keeping the environment clean for us all.
7. Everlane
Some companies are focused on achieving the three "Rs" – Reduce, Reuse, and Recycle – as part of their corporate sustainability goals. Everlane, a clothing company, is one of such organizations. Their focus is on the third "R": Recycle.
ReNEw is their new clothing line that uses recycled plastics to make practical and fashionable outwears that are environmentally friendly. They're using only recycled material from sources such as plastic wraps and plastic bottles to make these outfits. This means that they don't use raw materials for their ReNew line.
The company plans on replacing all petroleum-based fabrics with ReNew by 2021. Petroleum-based fabrics include nylon and polyester. This means that they won't be launching any new synthetic products that aren't made from recycled/renewed materials.
8. Google
Google's sustainability culture is all about going green and staying green. They are aiming for a carbon free system by 2030. For instance, they're farming herds of goats to trim their grass. They also make use of sustainable energy sources. At the same time, they're operating several farmer's markets. Indeed, Google is working towards corporate sustainability. If you think 'green,' think 'Google.'
9. Apple
You may know Apple for its factories in China along with its high-tech gadgets, but there's also a corporate sustainability side to this popular company. One of their commitments is reducing the effects of climate change on the most hit regions.
The tech giant has pledged to work with Conservation International in replanting 27,000 mangrove trees along the Colombian coastlines. These trees are known for their ability to take carbon away from the atmosphere efficiently. In addition, they'll also help to protect the coastlines from erosion and its adverse effects.
That's not all! Apple runs its production facilities on 100% green energy. They've been able to accomplish this by using solar and wind energy instead of fossil fuels.
10. Bosch
Bosch is a technology company offering consumer goods, mobility solutions, industrial technology, and energy and building technology. They are focused on developing energy-efficient technologies that are environment-friendly. These technologies are also expected to protect the environment.
Bosch is achieving this by investing in top universities and sponsoring research programs with a focus on sustainable technology.
11. eBay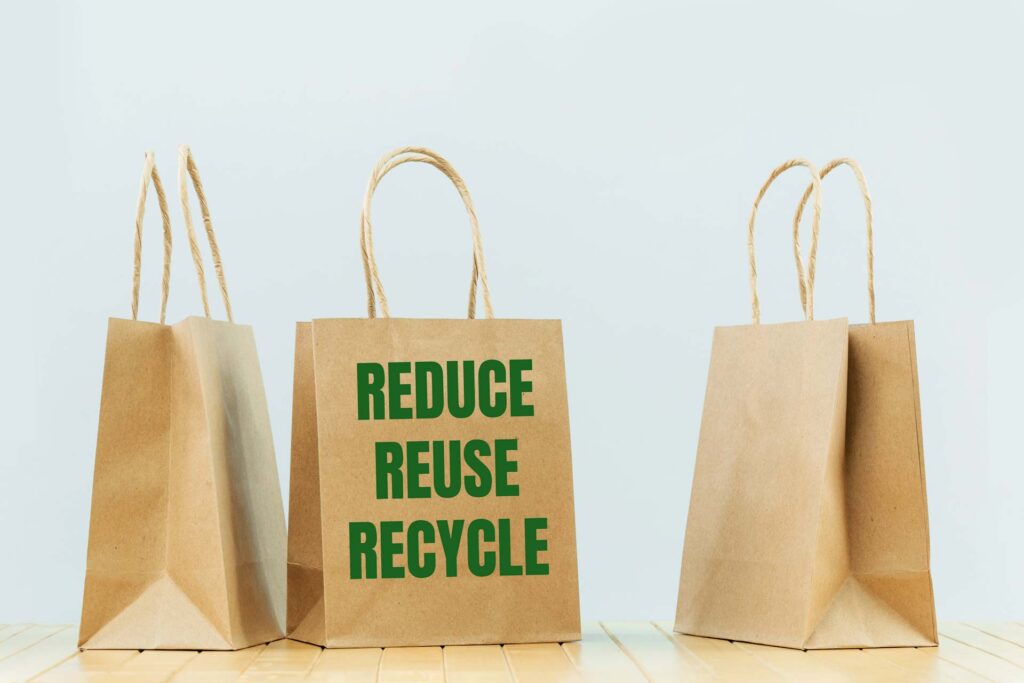 If you call eBay the leader in corporate sustainability initiatives, you won't be wrong. After all, they were the first organization to spearhead the idea of reusing goods instead of throwing old products out to buy new things.
They are taking this a bit further by providing green shipping options. To do this, they're collaborating with the U.S Postal Service. In addition, they also offer their users local places to sell goods. This helps to reduce the cost of shipping on the environment.
12. Even More Companies
250 names are too long to mention in this article. However, these hundreds of companies came together to join forces in eliminating unnecessary plastic from the environment. They made a pledge to reduce the amount of plastic they use in their products and the packaging processes as well. This target also includes using recycled plastic for their needs.
The corporate sustainability goal of these companies is to use only recyclable, reusable, and compostable plastic for all their products by 2025.
Additional Ways you can be Sustainable
As you can see from the list of companies above, there are several ways to be sustainable. Even if your company's budget is not as huge, you can get a few implementable ideas that are within your budget. Take inspiration from the examples of corporate sustainability initiatives discussed above.
You can also help the environment by using less paper waste and going digital. For example, you can track employee time by using automated software. They can sign in to work without using a pen or punching in on paper. Tools like Traqq allow you to manage time efficiently, bill your clients more effectively, and accurately pay your employees for hours worked. You can achieve all this without producing extra paper waste. Indeed, you can accomplish big things from the little ones.
Running an environmentally friendly ship starts with reducing how much waste you let out into the environment.
Conclusion
There you have it. We hope these corporate sustainability initiatives provide you with ideas and refreshing ways to begin your sustainability journey. After you've decided on the sustainability path that you want to take, the next step is to give your workforce the necessary training they need to get there.