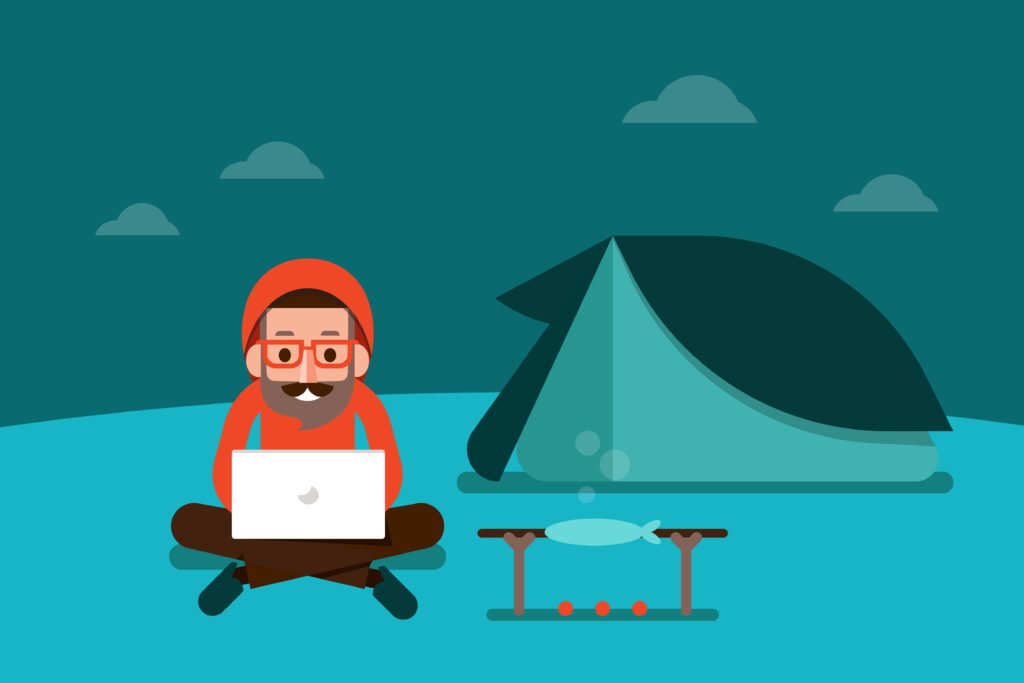 As more and more countries recommend social distancing as the best way to "flatten the curve," many businesses are forced to allow their employees to work from home. Most companies see this setup as something temporary, and they expect to get their operations back to their offices in the future. However, you might have had an epiphany and realized that this is something you can and would want to do for a long time. Well, as the ravishing Jane Fonda once said, "It's never too late – never too late to start over, never too late to be happy."
What Exactly Are Remote Working Jobs?
You can refer to any work as a remote job if you can accomplish it away from the office. If you can do it in your living room, your home office, or a café, then it is considered remote work. In most cases, remote work involves traditional roles, but the only difference is you don't have to go to an office just to fulfill your responsibilities.
These days, it is easier to find remote jobs that are suitable for an individual's expertise and specialization. After all, many companies now see that this setup is beneficial to both businesses and employees in the long run.
Why Opt for Fully Remote Jobs?
Some people work best in the traditional 9-5 office environment. However, some are more productive when they have flexible work hours and conditions. When you work at home, you don't have to worry about taking a bath or annoying your co-workers with your favorite ska music. While most remote employees have to shoulder their power, Internet, and equipment costs, they still save money by working from home. For one, they can cut commuting costs and even save time. Besides, they won't worry about developing peptic ulcers because they can wake up late and still enjoy their breakfast.
Now, you might be asking, "What are the best jobs for remote work?" Below, we've listed the most in-demand roles you can find online.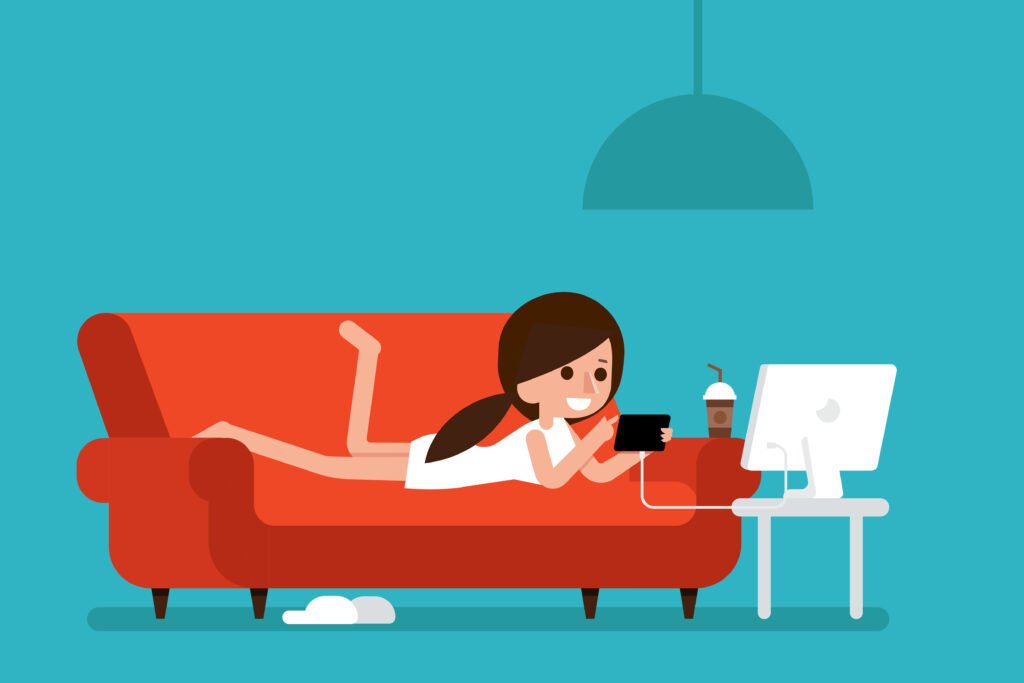 1. Technical Support Specialist
Because of the increase in customer-facing work, the most common remote role you'll find is technical support. If it is your first time to explore the 'work-from-home' realm, you'll likely find more 'customer service' or 'support representative' openings than any other vacancies.
As a technical support specialist, you'll have to communicate with customers or clients by email or phone. You'll have to resolve their technical issues by using your thorough knowledge of a product or service. In most cases, people who want part-time or flexible online work take on technical support roles. However, a lot of individuals have turned this into a life-sustaining career.
In most cases, a customer service representative does not need constant contact with the other members of their team. So, a lot of companies are ready to hire individuals who are located on the other side of the world. As long as you have impeccable English communication skills and you can work independently, you will thrive in this role. You can expect a median pay of $34,710 annually as a customer service representative.
2. Developer
There is a reason why developer jobs are among the most popular categories in the remote work industry. There is a high demand for this role, and it pays big bucks. It's also worth noting that the term 'developer' encompasses a wide range of tech-related activities. It can cover app development, software engineering, and website design, among many others.
The future of our work environment depends on the tech industry, which is why there is such a high demand for developers. If you love travelling, you will enjoy this remote work as well. You can fulfill tasks at your own pace, and you don't have to constantly communicate with your client.
Now, if you don't have web development experience, you shouldn't be discouraged. You can find lots of resources that will help you get started on your career. However, do note that you have to be tech-savvy if you want to venture into this industry. According to the Bureau of Labor Statistics, software developers get an average pay of $107,510 annually.
3. Digital Marketing Specialist
If you're planning to become a digital nomad, consider a career in online marketing. This category covers various jobs, including traffic generation, search engine optimization, pay-per-click marketing, affiliate marketing, and inbound marketing.
In general, it is relatively easy to learn the ropes in this industry. What's more, almost every type of company needs digital marketing services to promote their business. Every high-ranking website has well-planned inbound marketing, SEO strategies, and carefully crafted content. It is not difficult to find a job in digital marketing, and you can master the required skills in no time. According to the Digital Marketing Institute, freelance digital marketers get an average salary of $66,206 annually.
4. Designer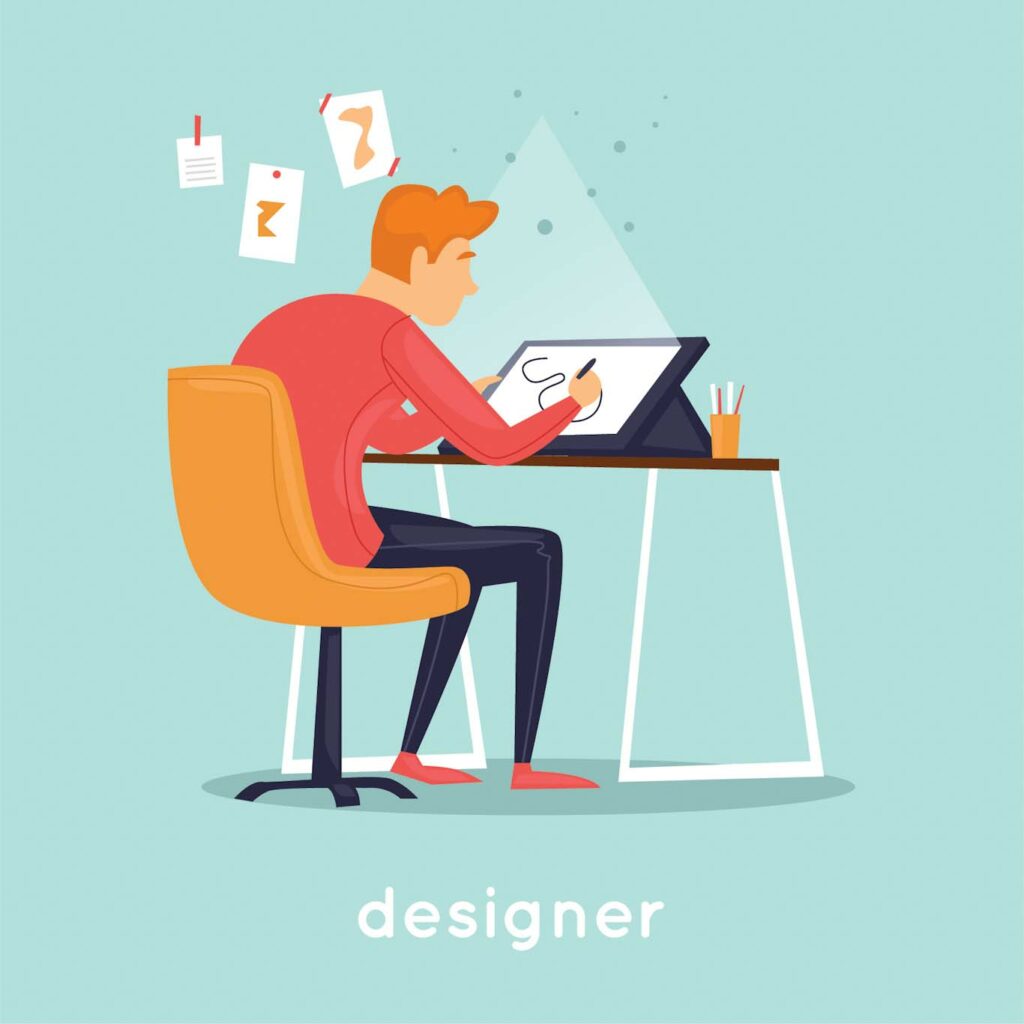 If you're a creative artist, you might want to consider becoming a remote graphic designer. There are so many niches you can venture into, including UX and UI design and WordPress theme design, among others. You'll find plenty of free and paid resources that will teach you how to break into this industry. A lot of freelancers have a stable career in this industry, especially since the demand for designers is quite high. Everybody has a business to maintain, a product to sell, and a presence to grow, which requires a promotion boost from an excellent design.
5. Online Teacher
Do you have a serious case of the travel bug but you still want to earn good money? Well, you can teach English to Japanese, Chinese, or Korean individuals remotely. Because the Internet is becoming more accessible and affordable all over the world, online education is now extremely popular. The best thing is, you don't have to go to a physical classroom to be able to teach. As an ESL teacher, you can always have your bags ready and still teach anywhere you go.
What's great about online teaching is that it's flexible yet it offers multiple opportunities. It's worth noting that English is not the only subject you can teach. If you have the proper credentials to teach math, chemistry, or music, you can tutor online. There are several platforms and even agencies that can connect you to your future students. According to the International TEFL Academy, depending on their qualifications, online teachers can earn between $10 to $40 per hour.
6. Virtual Assistant
A lot of successful real estate brokers, law firms, IT companies, and marketing businesses owe a lot of their profit to hardworking virtual assistants. What's great about this remote work role is that it covers a wide range of services. You can perform office admin work like email management and appointment scheduling. Meanwhile, if you have the right skill set, you can also upload social media content, write blog posts, and proofread business emails. You must use tools like Facebook tools, Instagram tools, etc. for the best results on social media.
What's great about a remote virtual assistant job is that it doesn't require much experience or expertise. You can start working with some training and understanding of the role. As you expand your skill set and your responsibilities, you can ask for a higher hourly rate. Seasoned virtual assistants earn around $35 to $50 per hour.
7. Accountant
To some of us, accounting may seem like a dull desk job. However, some people consider this work satisfying, especially those who find pleasure in the word "integer" and those who design complicated board games like The Cones of Dunshire in their free time. If you're an accountant and you have adequate tech skills, you can deliver your services from pretty much anywhere. There are plenty of opportunities for accountants who specialize in niche areas like small business accounting and international tax preparations.
Building a career as a nomad accountant is perfect for individuals who want the best of both worlds—having a traditional job while fulfilling their travel dreams. A lot of businesses around the world are starting to adapt to new technologies, opening more opportunities for remote accountants. According to the Bureau of Labor Statistics, accountants earn a median pay of $71,550 a year.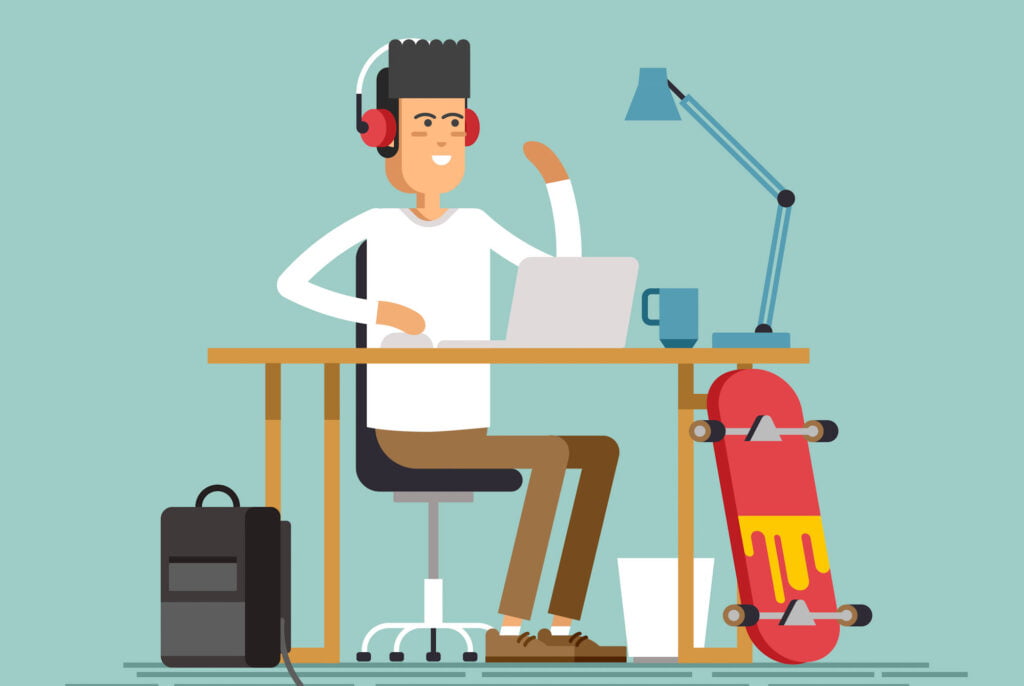 8. Outbound Sales Specialist
Do you like talking to strangers? Do you have the gift of the gab? If so, then you might want to try working remotely as an outbound sales specialist. In this role, you will actively search for potential customers for your client. Of course, you must use your flair for words to convince people to believe in the product or service you sell.
Usually, outbound sales positions are among the online remote jobs that allow flexible schedules. So, if you get hired for this role, you'll likely have the freedom to do your work from wherever you want. However, do note that some companies may require their employees to travel to different locations. Despite that, most employers let their team members work from home as long as they meet their sales targets.
Some of the sales positions for remote workers include account managers, sales associates, and sales managers. According to the Bureau of Labor Statistics, jobs in sales have a median annual salary of $29,630.
9. Medical Transcriptionist
You would be surprised to know that there are work-from-home jobs in the medical field. As a medical transcriptionist, you can earn money and bring your work anywhere. Your client will send you digital copies of recordings that you need to transcribe. You must listen carefully to what you hear and type it down. This may seem like a simple task, but it requires some skill. For one, you must be knowledgeable about medical terms. This is also the reason why most companies hire people with a background in the medical field, like nurses or medical technicians.
Another position that is quite similar to a medical transcriptionist is a medical biller. This role will require you to convert the notes of a doctor into billing codes. Your output is crucial for processing health insurance payments. As a medical biller, it will be your duty to ensure that a patient's insurance provider will send payments based on medical billing protocols. The healthcare industry has ongoing efforts to improve its system, and digitizing records plays a critical role in achieving this. According to PayScale, medical billers earn an average of $18.51 per hour.
10. Bookkeeper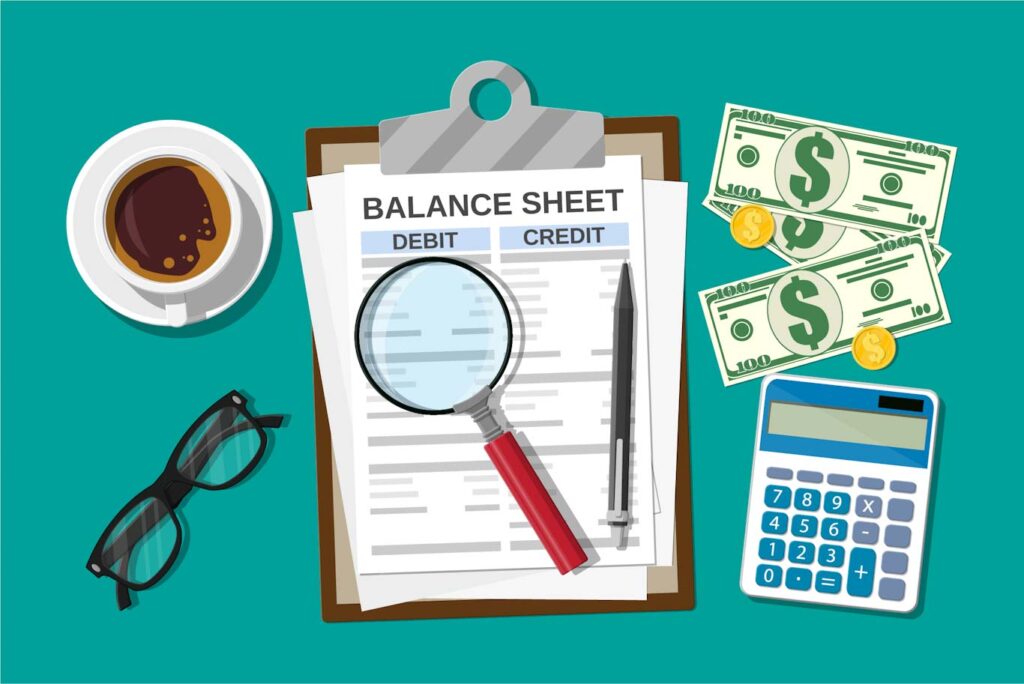 There are plenty of reasons why online bookkeeping is among the ideal remote jobs. Unlike an accountant, you don't need a bachelor's degree just to find a job in this field. You will find plenty of resources online that will help you get started. As long as you are detail-oriented and organized, bookkeeping will be easy for you to learn. After taking online courses, you'll find companies that are willing to hire you. Business owners lead busy lives, which is why they need someone to keep track of their financial operations. According to the Bureau of Labor Statistics, bookkeepers earn an average of $40,240 annually.
11. Translator
With the globalization movement, translation skills have become valuable. Now, if you are proficient in another language, you may find a remote work job in the translation field. As a freelancer, you will discover plenty of projects online. However, there are agencies and companies that are open to hiring full-time employees. They will find clients for you, and you will translate articles, news stories, books, web pages, and even audio materials. Once you get your footing, you can expect a median average salary of $51,830.
12. Freelance Writer
Work-from-home jobs are abundant for writers. You can become a freelance copywriter, blog writer, ghostwriter, and even a content marketer without leaving your house. These days, it can be challenging to find legitimate writing gigs. However, if you go to sites like Upwork and other freelancing platforms, you will discover plenty of good-paying projects. As long as you have the necessary skills, you may earn an average annual salary of $39,704.
13. Grant Writer
We placed grant writers in a whole different category from freelance writers for a reason. It takes specialized skills to become a grant writer, which is why the role is in demand. Many companies seek grants to support their operation. To gain better chances of approval, they hire grant writers to handle applications for them. You need to be an expert in this field if you want to get projects. After all, a company's funding depends on your skills. According to PayScale, grant writers bring in an average of $48,541 a year.
14. Video and Audio Editor
As long as you have the right skills and tools, you can start working on remote editing projects. Unlike other workers in the TV and movie production industry, editors can perform their work anywhere. With the abundance of YouTube tutorials, anyone can become a video editor. However, it takes an expert to cut together an incredible movie or video clip. What's more, there's an upsurge in video marketing. So, the demand for this role will only continue to rise. Keep in mind that it can be challenging to break into the TV and film industry. However, once you get in, you can build a lucrative career there.
Even if you don't edit videos for big-shot Hollywood production houses, you can still earn great money as an editor. For instance, you can sell stock videos and have passive income. You can shoot cityscapes, people performing certain tasks, and nature, among others. Another option is to sell 360-degree and VR videos. This is a lucrative niche in the production industry, and it is not limited to video games. For instance, a lot of companies request VR tours for real estate listings. According to the Bureau of Labor Statistics, the median pay for video editors is $59,810 per year.
Search for Remote Jobs Conveniently
When it comes to fully remote jobs, the world is your oyster. However, before you dive in, reflect on the kind of life you'll have once you decide to make a career out of working from home. You can enjoy flexibility and freedom, but remember that not everyone is cut out for it. For one, it can be challenging to find legitimate work-from-home job openings.
You may have to jump from one site to another to look for the roles we listed in this article. Thankfully, remote work has become easier and more convenient with Jooble. This platform was specifically designed for job seekers. When you visit the site, you can discover vacancies listed on the major career boards and sites across the United Kingdom.
Aside from that, Jooble automatically filters duplicated job listings, consequently cutting down the time you spend searching, as this way, all the openings you'll see will be unique.
In Conclusion
Now, if you seriously want to switch to a remote job, you should understand the challenges that come with the setup. It can be difficult to keep yourself focused at work, especially with all the distractions around you. Moreover, without your boss helicoptering you, you can easily neglect your responsibilities.
Don't be discouraged because there are a lot of tools out there that can make remote working a lot easier. You can use project management programs to keep track of your tasks. On the other hand, if you want to remain productive while working at home, you can use a time tracking app like Traqq. This program will let you know how much time you spend on certain apps and websites. This way, you'll know if you're getting distracted by unnecessary activities during work hours. Moreover, it is easy to use and it features a simplified stopwatch that you can use whether you're connected to the Internet or not.
There are plenty of other work-from-home opportunities out there. At the end of the day, it's up to you to decide whether remote work is something you can do for a long time.