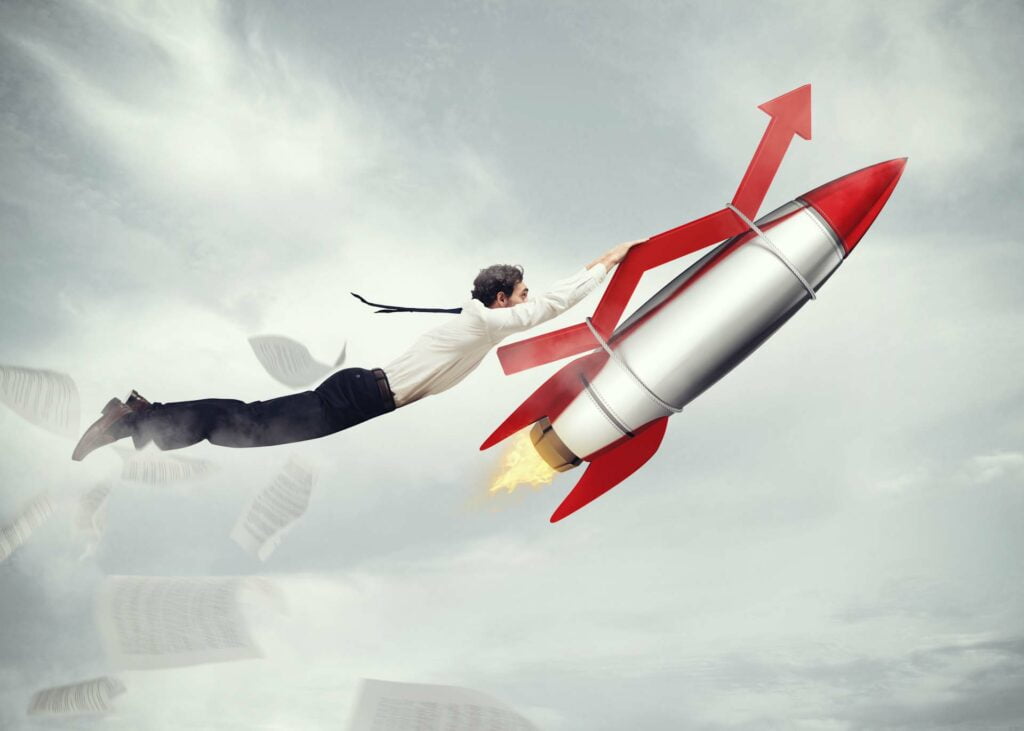 Working without direct supervision from your boss comes with privileges like more freedom and flexibility to your work schedule. However, distractions can take away your focus and make you unproductive.
For most of us, Google Chrome is the go-to web browser for day to day tasks. It is feature-filled, and the consistent improvements have made it one of the most popular browsers. On the flip side, it can quickly turn out to be your number one source of distractions. Think of YouTube, emails notifications, Reddit, and of course, Instagram and Twitter. It literally takes one click to sink into a hole of distraction.
Thankfully, there is a way to avoid such distractions and stay focused on your projects. Enter Chrome productivity extensions. These are apps designed to block distractions, reduce clutter, save time, and basically help you to get your job done. If you work online most of the time, you must have at least one, or two, productivity extensions on Chrome that you swear by. How about we expand that list for you?
Here are the best Chrome extensions for productivity that you will love.
1. Mailtrack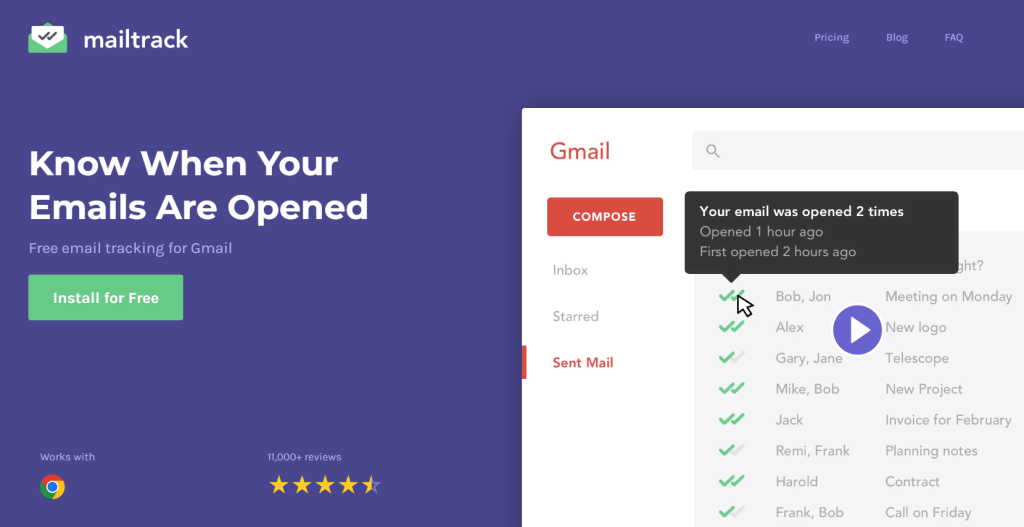 Supercharge your email management with Mailtrack.io's ingenious features. Experience real-time tracking for precise follow-ups and benefit from an intuitive dashboard showcasing open rates and trends. Align interactions with recipients' availability by monitoring response times and streamline contact management through multi-recipient tracking. Elevate follow-up effectiveness with real-time data and seamless Gmail integration.
Tailor communication, engage proactively with real-time tracking, and eliminate guesswork with read receipts. Mailtrack's Gmail mail merge feature also proves valuable when you require sending a uniform message to a multitude of recipients, each with minor personalized details drawn from a Google Sheet, encompassing recipient information like name, email address, and company name.
In essence, Mailtrack.io transforms email into a dynamic, data-driven journey, empowering you for heightened productivity and success.
2. OneTab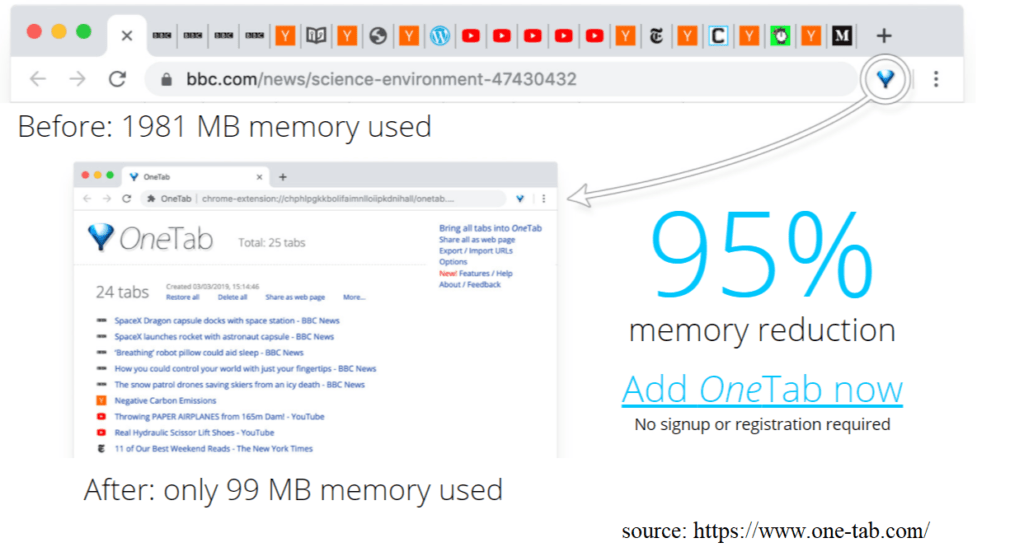 If you are guilty of opening a million tabs while working, OneTab has got your back. This Chrome extension takes all your tabs, converts them into links, and then lists them all in one tab.
How cool is that?
Not only does OneTab reduce clutter, but it also saves up to 95% of memory. To restore a tab, simply click on its link. OneTab is customizable too, and you can manage the tabs by dividing them into groups and remove duplicates.
3. StayFocusd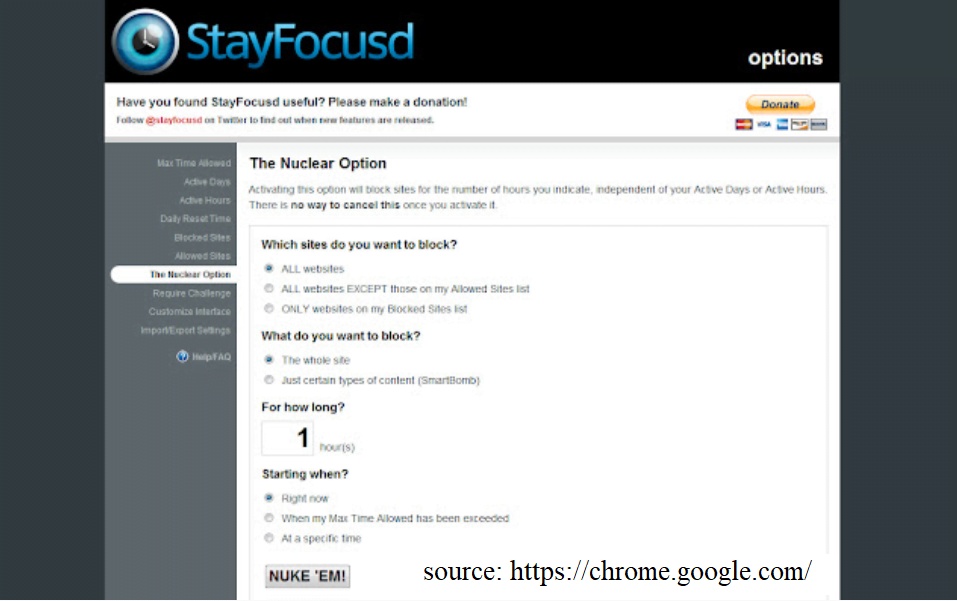 Just as the name suggests, StayFocusd is specifically designed to block time-wasting websites while you work. It lets you block those tempting websites that you can't stay away from like YouTube or Facebook. As such, you won't be able to access them for the rest of the day or days.
You can customize which websites you want to block. You can even decide whether you want to bar the entire site or particular types of content. Moreover, you get to choose the duration the websites should remain blocked.The best part about this clever productivity extension for Chrome is the settings are irreversible. Once you set the number of hours or days you want certain websites restricted from access, there is no going back. You have to wait until the blocking duration expires. With nothing to distract you, you can focus on your work.
4. Todoist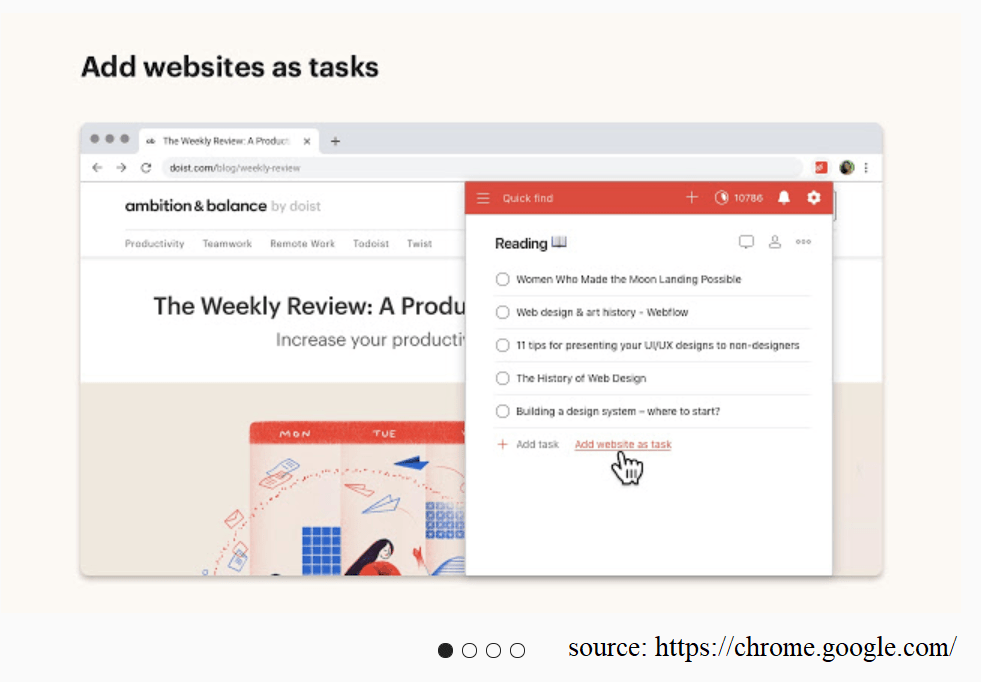 Todoist is a productivity tool that helps you to stay organized and on track. If you don't want to waste time launching the app every time, the Todoist Chrome extension makes managing your tasks simple. This tool is helpful, especially if installing Windows time tracking software is too much work for you.
When you add new tasks to your to-do list, the icon displays the number of tasks due on that particular day. You can prioritize tasks according to their due dates, so you can easily keep track of the deadlines.The color-code feature is especially useful since it helps you to quickly identify your projects instead of wasting time combing through the list.
5. Boomerang for Gmail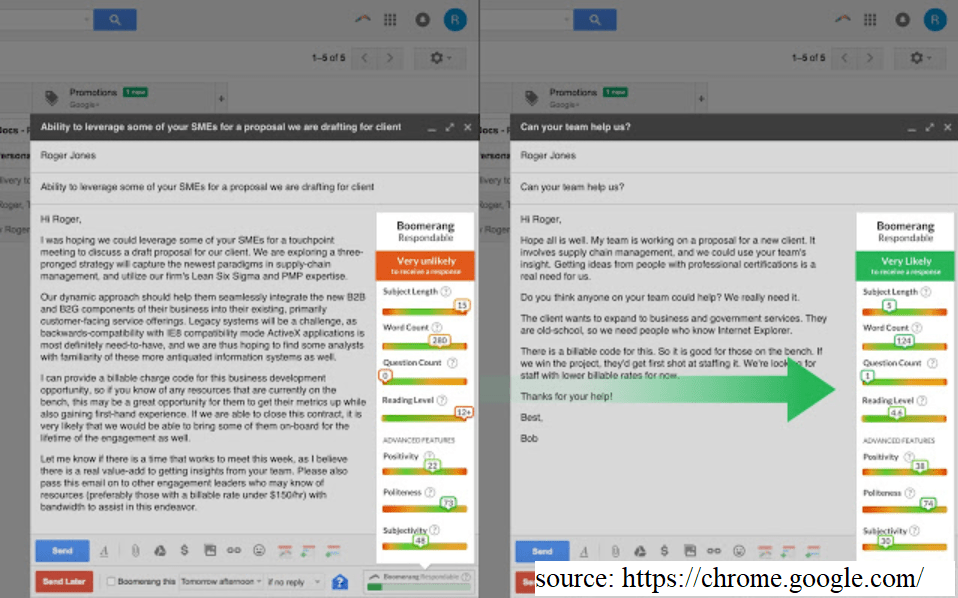 Who would have thought you can compose an email and send it later? Developers of Boomerang for Gmail did and came up with this amazing Chrome extension. Now you can create emails, and set the time when you want them to be sent. The extension even allows you to track your responses and know when the recipient opens the email.
The best part is Boomerang for Gmail is integrated with AI to help you write emails. It is a great time saver, if you ask us! The AI can even analyze your emails and let you know the likelihood of receiving a response. What more could you ask for?
6. Evernote Web Clipper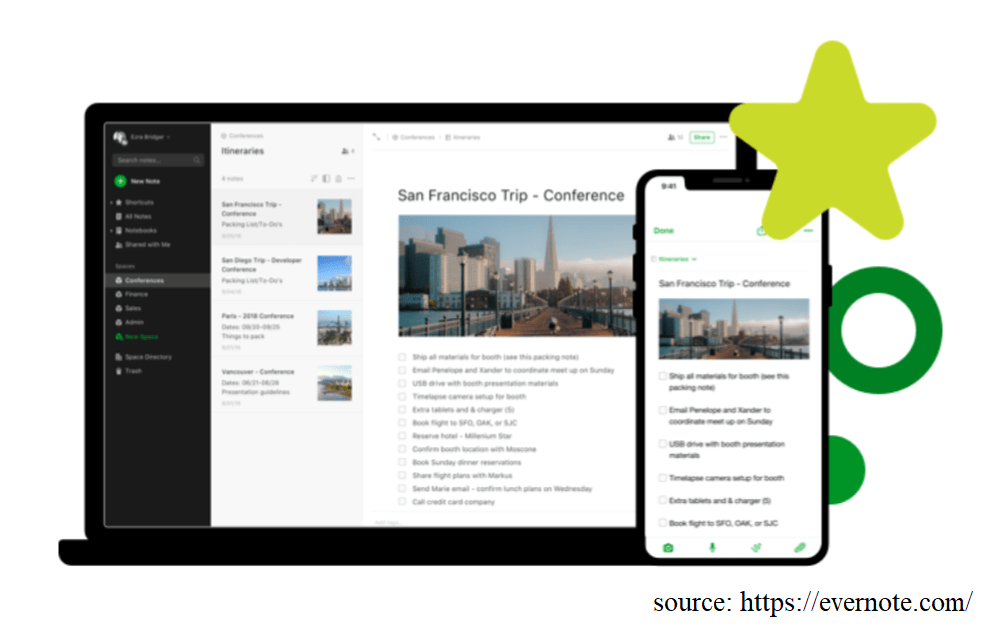 Our Chrome extensions productivity list won't be complete without mentioning Evernote Web Clipper. It is an extension to Evernote, the app that clips and saves any web page for you to access later from any device.It's more like the Bookmarks tool, only with better and more advanced features. It lets you highlight text, search for saved clips and edit them, sync to device, and so on. It's a must-have extension if you want to create notes in text, drawing, or photo format. Plus, you can share information with anyone with just a single click.
7. LastPass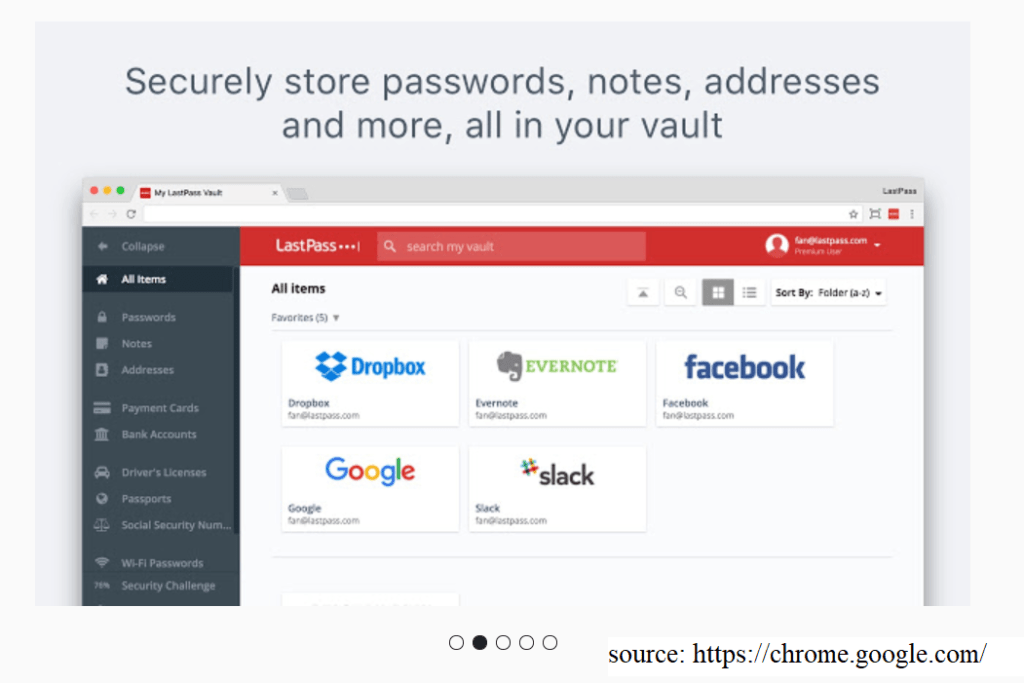 If you are like most people, you have multiple accounts for different websites, each with a unique password. Obviously, remembering those passwords can be such a pain. That explains why most people resort to using the same password in all their accounts. Of course, this can pose a security risk to their accounts.
LastPass takes away that stress by auto-filling passwords for all the accounts you save with the extension. What's more, the extension helps you to generate strong passwords and replace the weak ones.This free password manager has more than 7 million users, for good reason. Not only does it save you time, but it also lets you add credit card details, save any sensitive data, or attach PDFs or Docs to your LastPass account.That's a great way to secure your data and protect your privacy.
8. AdBlock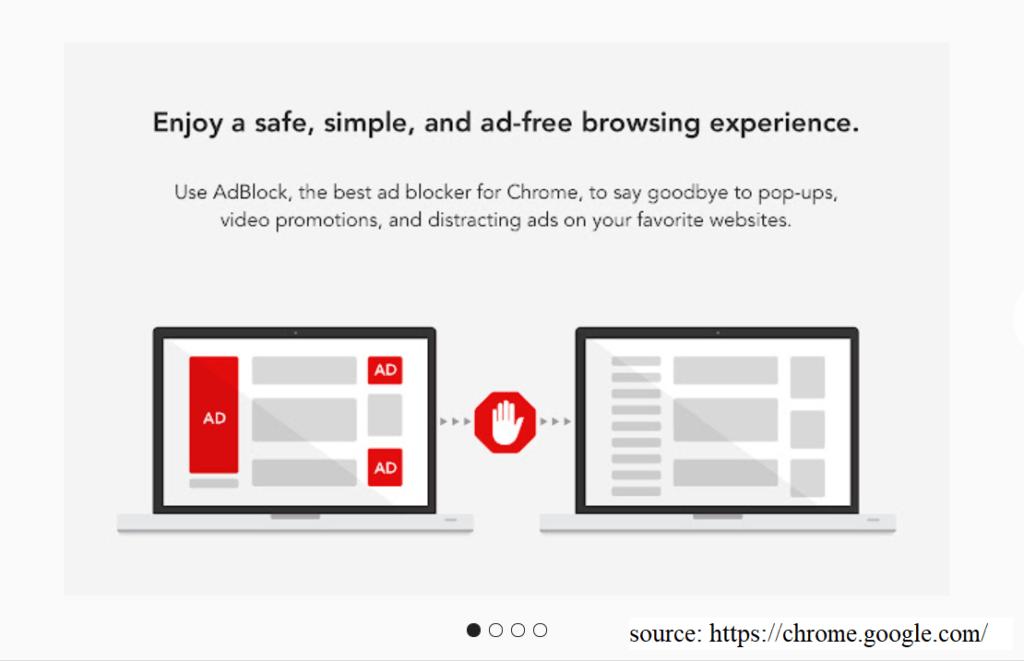 Imagine browsing the Internet happily only to be whacked by spammy ads. You see promotions trying to sell you the latest Air Jordan shoes that you checked out a few days back. Some ads are even intrusive, and they only leave you frustrated, considering the number of times they bombard your screen.
Put a stop to those annoying ads by AdBlock. This is one of the best productivity extensions that you can add to Chrome to enjoy seamless surfing. It works in the background, and it doesn't track your online activity or store your user data.Now, you can watch those YouTube videos you love without being forcefully interrupted by ads.
9. Noisli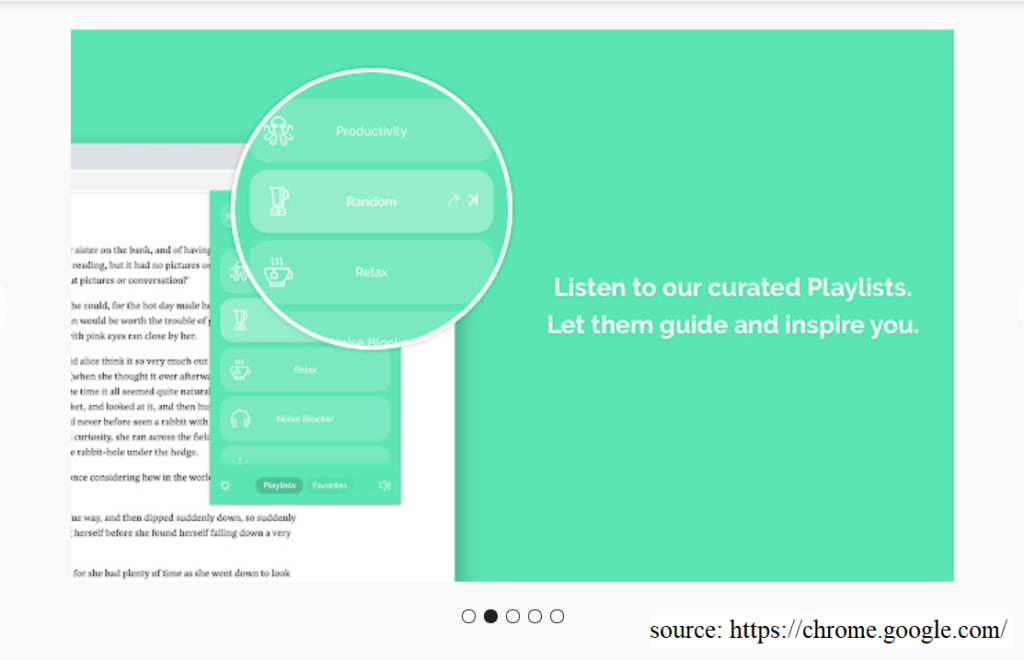 There are people who simply can't focus in noisy surroundings. Noisli has a solution for you. It creates ambient sounds that take you to a quiet and tranquil environment, filled with nature sounds. You can choose the sound combo that you find the most relaxing or inspiring, depending on your mood.
The extensive list of sounds will leave you spoilt for choice for what sounds you want to listen to. All in all, you can be sure to focus better and improve your productivity with such soothing and calming sounds playing in the background.Just choose a mix of sounds and plug in your headphones.
10. ClickUp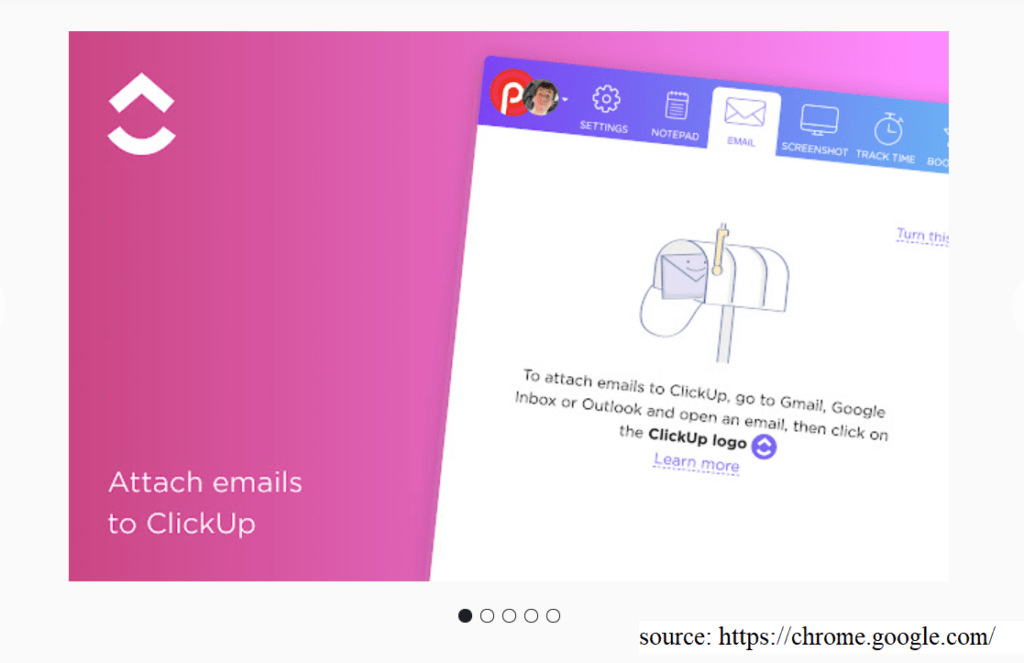 ClickUp is a project management software that's designed to keep you and your team productive. The ClickUp Chrome extension is just as powerful as the app itself.
Among other functions, it allows you to bookmark websites and take screenshots of any website and edit them. It also lets you create new tasks and attach emails to task and track the time you and your team spend on websites.
11. Momentum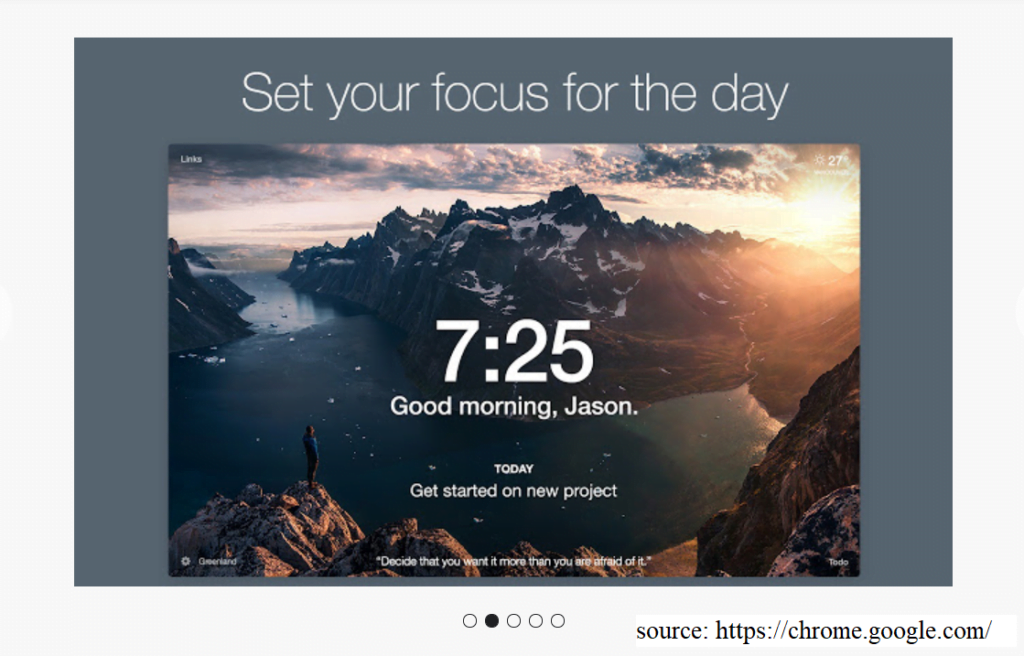 Your blank new tabs don't have to look dull and boring. Momentum is one of the best Chrome themes for productivity that you can find. After you add the extension to Chrome, it replaces your blank new tabs with beautiful photos of nature and an inspirational quote. You can also change details likethe local time and the current weather condition.
Momentum helps you concentrate throughout the day. Just fill out your main focus for the day, and the extension reminds you every time you open a new tab.
12. Start.me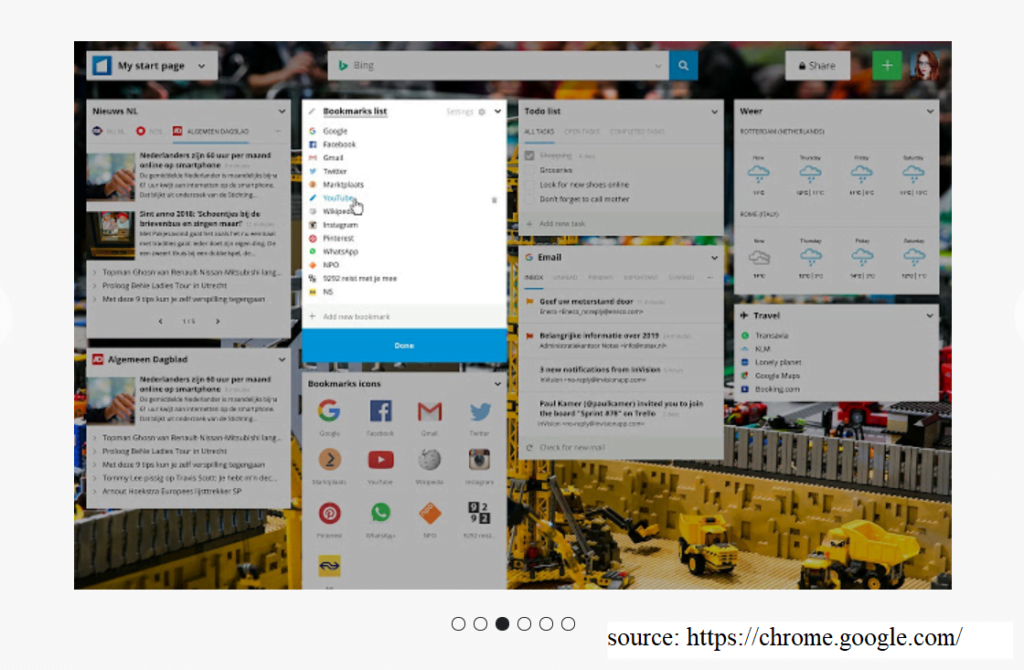 Speaking of personal dashboards, if you prefer to have everything within easy reach, the Start.me Chrome extension is the perfect companion. It lets you populate your browser's dashboard with your to-do list, productivity widgets, bookmarked web pages, news feeds from specific websites that you've selected, favorite photos from around the web, and even videos.
In short, Start.me brings your daily schedule online, on one page, for quick access.
13. Bitly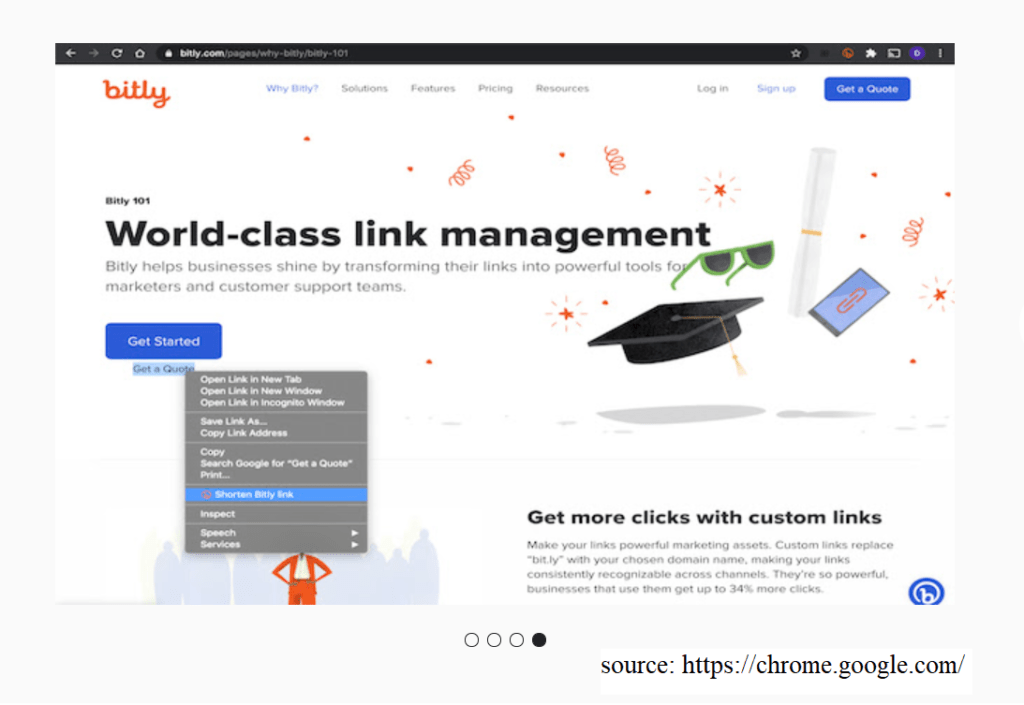 Social media marketers will find Bitly a highly productive tool. It takes your links and shortens them for sharing on social media. Plus, you can do all that directly from the browser. If you want more personalization features, try their Enterprise plan.
14. Strict Workflow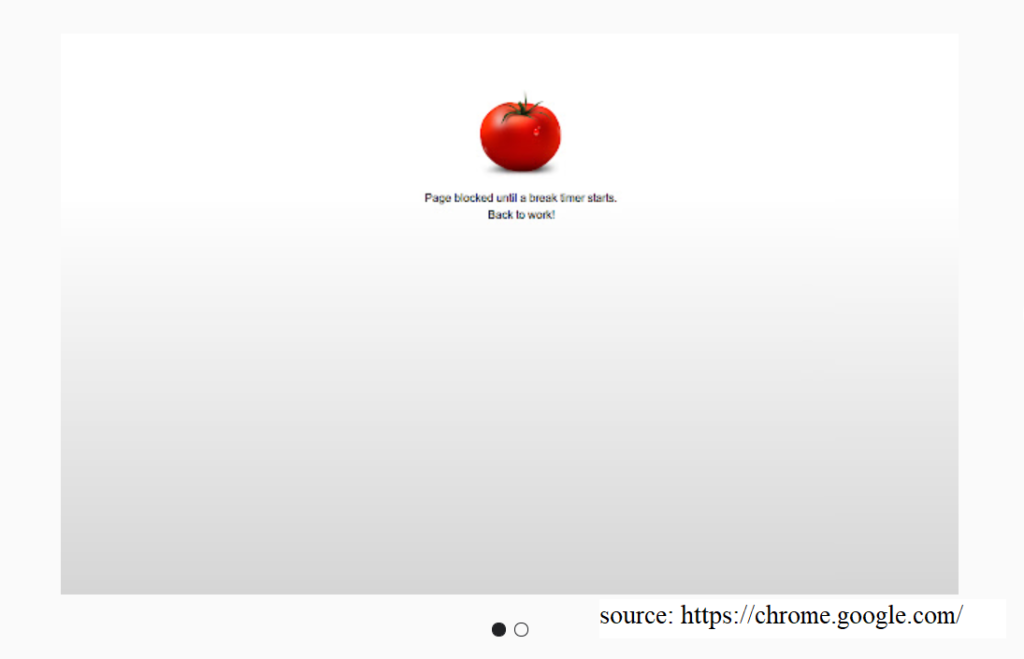 Strict Workflow is a productivity timer Chrome extension that uses the Promodoro technique, which gives you 25 periods of distraction-free work, followed by 5-minute breaks. The tool lets you block sites that may distract you or allow specific websites that you use.
15. GIPHY for Chrome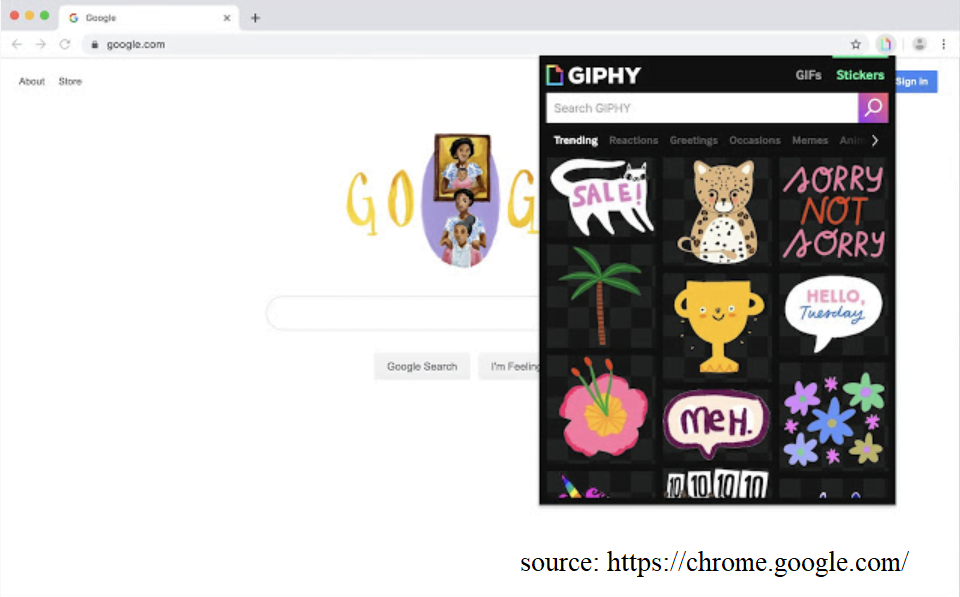 Animated GIFs make social media posts, blog posts, and emails engaging and funny. With GIPHY for Chrome, you can look for the perfect GIF from one of the largest GIFs databases and quickly add it to your content, without leaving the page.
16. Extensions Manager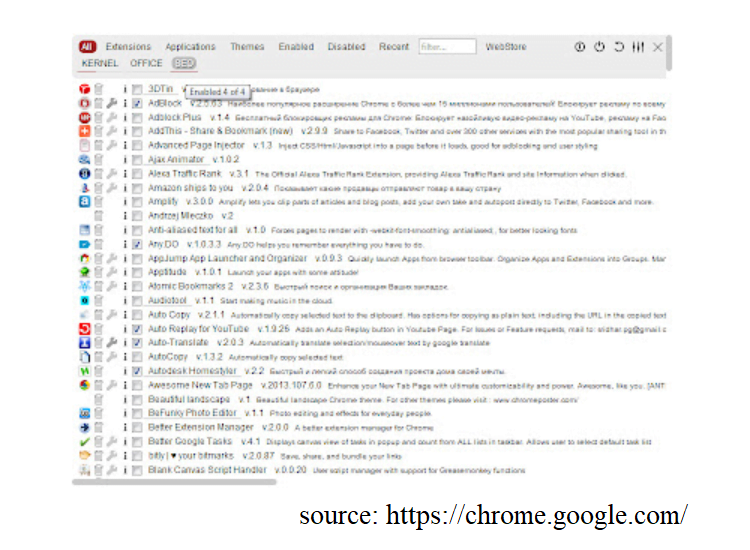 Now that you have over 15 Chrome extensions filling half your Chrome screen, wouldn't it make sense to have an Extensions Manager? This extension helps you organize all of the extensions added to your browser.
It lists all the extensions you have on Chrome and gives you options to hide some extension icons to keep your browser neat. It even makes it easy to enable, disable, and delete the extensions that you no longer need.
Wrapping Up…
Now that you've added some of the best productivity extensions to Chrome, try them out and keep the ones that save you time while making you more efficient.
Now, if you want to track time when working on clients' projects as well as the progress of each project, Traqq has got you covered. It is more efficient than a Chrome extension.This time tracking software logs in all the hours you spent working, detailing them neatly on a timesheet. Consequently, it becomes easier for you to analyze your productivity levels. Moreover, with the data already recorded on the app, you don't have to waste time calculating the billable hours. Traqq automates the invoicing process and even lets you send invoices directly from the app.