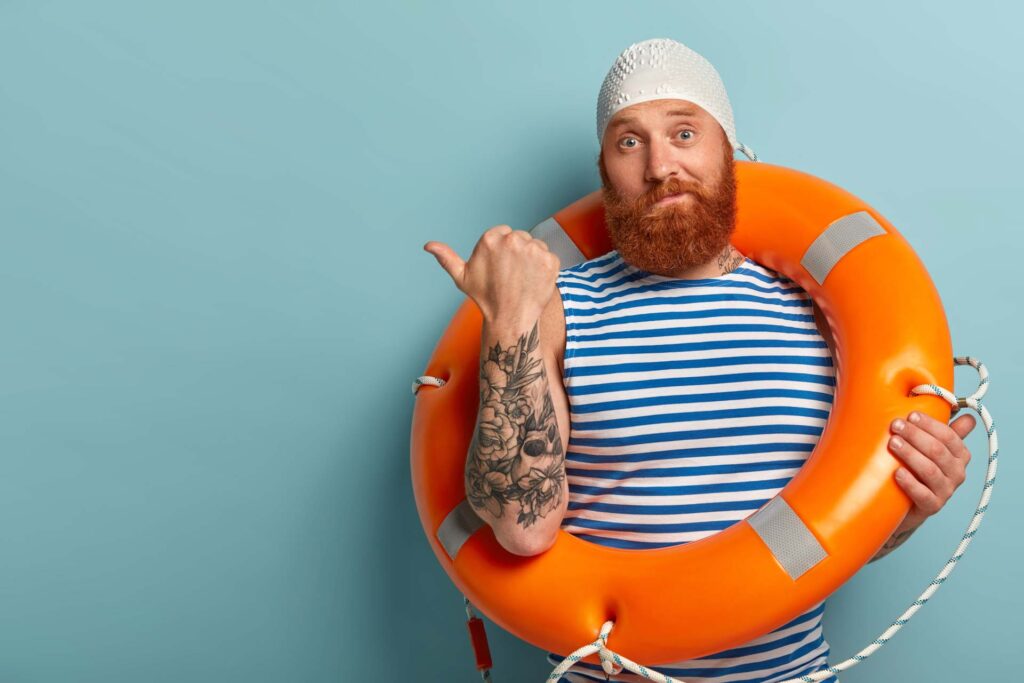 Feeling dull and looking for something to stimulate your mind? Don't fret! By the time you are finished reading this article, your boredom will be long gone. We bring you 22 cool websites to visit when bored. And we are not talking about the usual time wasters like Facebook, YouTube, or Twitter. You will be surprised to learn that there are fairly useless websites out there created specifically to make you laugh and take the stress away.
Fair warning, though: Don't read this post if you have more important things to do now. These websites will suck your time away!
The Best Websites for Wasting Time on the Internet
1. Find the Invisible Cow
Oh, boy! This website doesn't even need an introduction. It does exactly what the title says. You have to find the cow by listening to the audio from the page shown to you. You will realize that the audio changes when you move the mouse cursor from one side of the page to another.
Once you find the cow, you will move a level up and look for other animals. There are over 25 million animals recorded around the globe. So, we hope you have lots of spare time to waste.
Official website: findtheinvisiblecow.com
2. 100,000 stars
100,000 stars is a Chrome experiment created by the Data Arts team at Google. It's an interactive visualization of the real locations of over 100,000 stars closest to our Sun. If you are interested in astronomy or fascinated by science, you will love this webpage. You can play around with it for some time and learn a bit about our universe.
Official website: http://stars.chromeexperiments.com/
3. 2048
Play this simple and addictive math game. You'll be surprised to see how time flies when playing. The goal is to reach the number 2048. There is also a phone app if you want to take your addiction to mobile.
Official website: https://play2048.co/
4. Do Nothing for Two Minutes
We challenge you to just sit there and do nothing, literally nothing, for two minutes. If you touch your mouse or keyboard, the timer resets. Want to know how patient you are? Visit donothingfortwominutes.com.
5. Random Things to Do
When you are feeling jaded and looking for something to cheer you up, this website will give you crazy ideas to bring your mood back up.
Official website: randomthingstodo.com
6. 9Gag
9Gag is a community-driven hub for visual content where members get to upvote or downvote posts so that the best content is pushed to the top of the page.
It has a vast collection of memes, funny video clips, failures caught on camera, and whatnots. This is one cool website to visit when bored. It even has a mobile app so that you can entertain yourself on the go.
Official website: 9Gag
7. Engrish
Looking for misspelled wording and wrong grammar that made it to signboards, apparel, adverts, or even websites? Here's a website that puts them all in one place. It can entertain you for some time and you can also share some of your favourites with friends.
Official website: Engrish.com
8. Can't Not Tweet This
We bet you will be confused when you first visit this website, but if you want to take social media spamming to the next level, you should give this a try.
Official website: cant-not-tweet-this.com
9. I Has a Bucket
Probably one of the most useless websites on the internet. The meme looks cute, though.
Official website: ihasabucket.com
10. Endless Horse
Want something that is completely useless but might put an end to your boredom? Visit this website and just scroll – the horse's legs are indeed endless.
Official website: endless.horse
11. Neal.fun
You will find all kinds of information on this website, from drawing to folding paper to facts about the ocean and space. You'll even get a once-in-a-lifetime chance to spend Bill Gates' money!
Official website: neal.fun
12. Little Alchemy 2
If you enjoyed playing Little Alchemy, then you may like its latest version – Little Alchemy 2. It is a pretty cool way to pass time while playing with the four basic elements of life, namely Earth, Fire, Air, and Water.
It's nothing serious, just pure fun. All you have to do is drag the elements and see how they combine.
Official website: littlealchemy2.com
13. Wait But Why
News doesn't have to be boring and monotonous. This website takes everyday normal news, enriches it with some humor, and gives you a better way to stay updated. Now you have a reason to enjoy news, including sad stories. Just try it.
Official website: waitbutwhy.com
14. Gravity Points
Gravity Points is a digital pen that lets you add gravity centers to any part of your screen. When you click anywhere on the screen, you form a gravity point that pulls the particles towards it. The more gravity points you add, the more particles get absorbed, eventually forming a black hole.
It is truly amazing.
Official website: gravitypoints.com
15. The Oatmeal
Looking for wacky punchlines, drawings, and crazy stories? Visit The Oatmeal. You will find all kinds of funny and odd stories, like this one: How to Touch Your Face Less.
16. Eyebleach Me
If you just came across a horror story on the news and can't seem to shake that image from your mind, eyebleach.me is the site to visit. The site randomly displays photos of cute baby animals in fullscreen mode and not-so-wholesome photos of attractive people.
Official website: eyebleach.me
17. Pointer Pointer
Here's what happens on this website: move your cursor to any part of your screen, and the site will find a photo of someone pointing at your pointer. Sounds silly, but it can be addictive and fun, especially when you are bored.
Official website: pointerpointer.com
18. Wikipedia's Conspiracy Theories
Are you ready to be sucked into the world of UFOs and mysterious disappearances? Wikipedia has a whole list of conspiracy theories that will leave you confused and amazed. This website provides content that will waste your time, but the stories will keep you hooked.
19. Livecams
Keeping up with the Kardashians may be a popular show, but Livecams brings refreshing content to your screen – live animal cams. Explore the different categories of animals and birds – you won't run short of live streams that will stop boredom in its tracks.
Official website: Livecams
20. Heeeeeeeey!
Another useless website that might or might not encourage you is heeeeeeeey.com. All it does is it alternates a long "Heeeeey!" and a long "Hoooo!"
Official website: heeeeeeeey.com
21. The Useless Web
The Useless Web is just another time-wasting website that takes you to other useless websites. In fact, the slogan that greets you when you visit the website is as follows: Take Me to a Useless Website Please.
Every time you click the link on the page, you will be taken to a different website.
Official website: theuselessweb.com
Conclusion
These are just some of the top hilarious sites to visit when you need to kill time online. They are great distractions when you want to unwind and have an active internet connection.
So, if you feel like your productivity level is low, simply jump into these websites, and you can be guaranteed you will be amused for a few hours – or even the whole day.
And when you are done and it is time to get back to work, try using a task management tool and time tracking app like Traqq to always stay on top of things. The software helps you to monitor your activity, including websites and apps that you use frequently. This way, you can tell where most of your time is wasted and nip bad habits in the bud before they affect your productivity.
Traqq ensures that you never miss recording a single minute since it notifies you when you forget to turn on your tracker. Likewise, you get notified if you are idle while the tracker is on so that you can disable it. The software lets you manage your time with ease, so you can browse the above-mentioned useless websites during your breaks without feeling guilty.