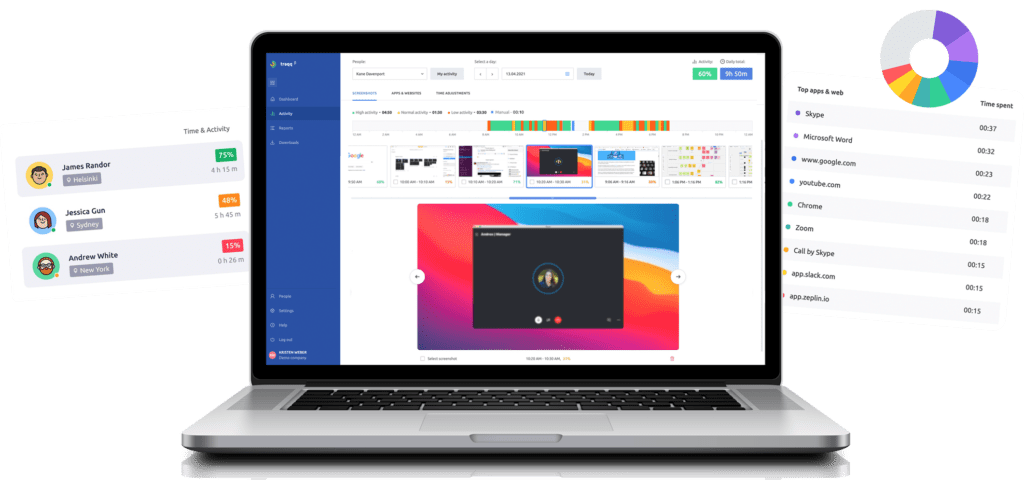 Here at Traqq, we understand that not everyone works on a single device throughout the day. For instance, developers have to test their apps on different devices to ensure they run smoothly. Even websites need to be tested on as many types of devices and software as possible. After all, a website must be responsive to the screen size of a device.
There are other instances wherein you may move from one device to the next. Let's say you're using your laptop and you forgot to bring your charger. Once you run out of battery power, you'll need to use a plugged computer or borrow a laptop from your colleague or friend. Now, in cases like these, how do you track your work hours?
Use the Same Traqq Account Even When Switching Between Devices
It's too much of a hassle to create several time tracking accounts for your different devices. Well, the great news is that you can use a single Traqq account on multiple computers and different operating systems. However, remember that the app will only log data from one device at a time. So, any overlapping recorded time from other devices will be deleted.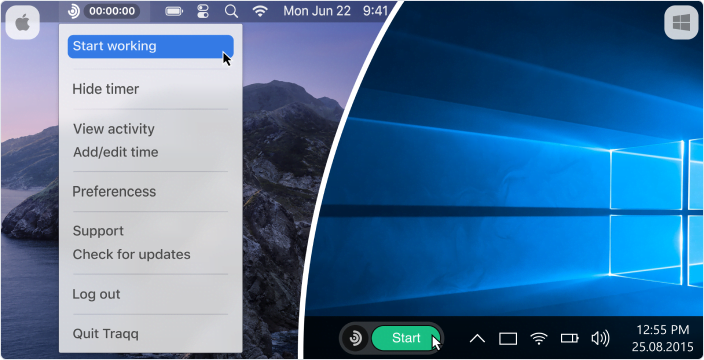 Ideally, you should use Traqq on one device at a time. If you're going to switch to a different device, make sure you turn off the tracker on the other device. Don't worry because you don't have to create another Traqq account for your other computer. The same log-in credentials will work.
What's more, if you're going offline, you can rest assured that this free time tracking app will continue logging your work hours. Even if you switch to a different computer and forget to connect to the Internet, you can expect the app to continue tracking your time. Once you go online, Traqq's servers will sync the time data from all the devices you used. As a result, you won't have gaps in your productivity record.
The best part about Traqq is that you can download it for free. You can install it on your computer and access all of its features without paying a cent.