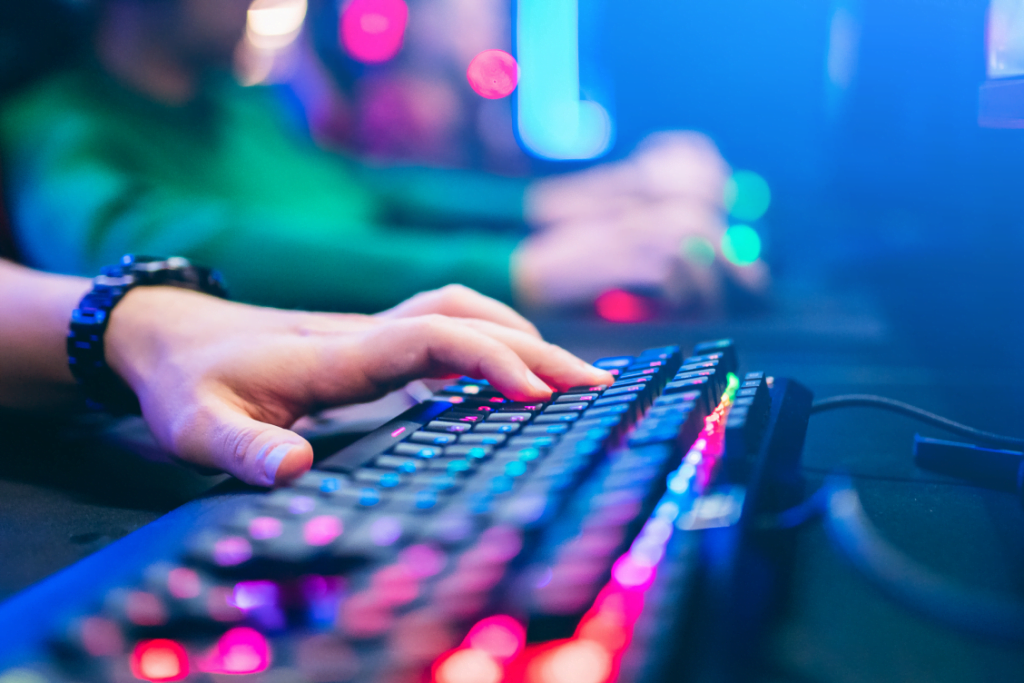 Statistics from the American Institute of Stress show that the workplace is the number one source of stress for a majority of U.S. adults. People are constantly under a lot of work pressure with 46% claiming workload to be the main cause of stress.
Now, what if we told you can play games to cope with stressful situations? Ridiculous, right? Actually, stress relieving games are backed by scientific studies showing that games can help you find your inner peace, calm your mind, and help you relax.
Reports show that one game maker, Ravensburger, has seen U.S. puzzle sales soar 370% year over year as people try to cope with the COVID-19 situation. This proves that stress relief games allow you to escape reality (albeit temporarily) and lower stress and anxiety.
Several scientific studies also prove that games can help people recuperate from stress and anxiety. One survey showed that participants exposed to stressful situations, and had less social support, found video games to be a coping tool for stress recovery.
Stress and Video Games Statistics

To get you started, here's a list of the top 20 stress relieving games that you can start playing right now!
1. Candy Crush Saga – The Number One Stress Relieving Game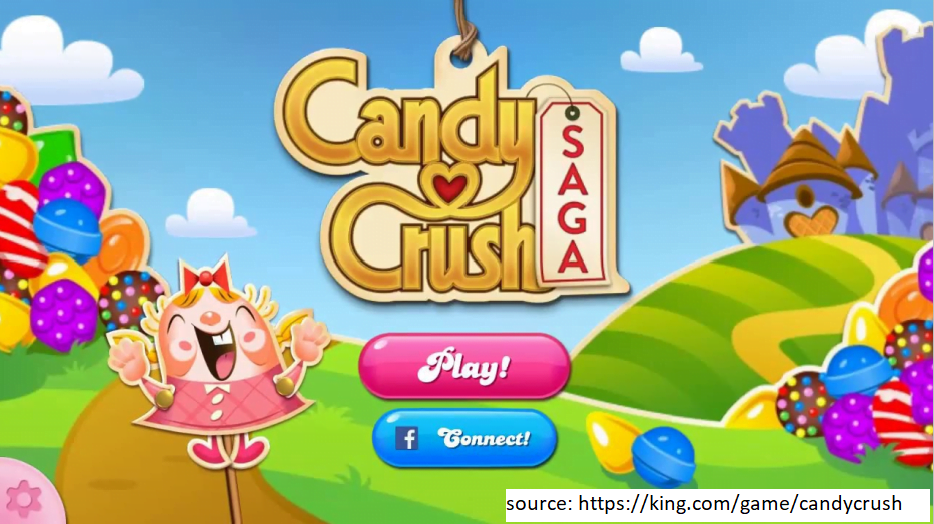 Price: Free to play with ads and in-app purchases
Candy Crush is a popular stress-relieving game whose aim is to match jewel-like 'candies' by sliding them. The game is quite popular, and you can find people of all ages playing it either on the train, plane, bus, or even the office. The background sounds can also help relieve stress, especially when you manage to get a good score. What's more, with the complex design of the game, it can also pass as a brain training app.
However, Candy Crush can be quite addictive, and when you start you will just want to keep going and going. So, self-control is key.
Available on: Web, Android, and iOS
2. Bubble Wrap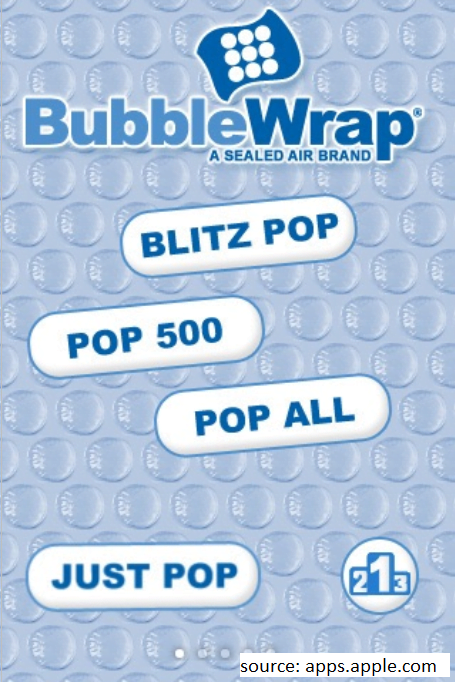 Price: Free to play
Bubble Wrap is a free stress-relief game that gives you the ultimate satisfaction of popping bubbles. It simulates the bubble wrap experience, and you can pop them for as long as you want. You can play one of the three mini-games of Bubble Wrap:
Blitz Pop – you have one minute to pop as many bubbles as you can
Pop 500 – how fast can you pop 500 bubbles?
Pop All – how fast can you pop the over 2,000 bubbles?
The game is as fun and addictive as popping a real bubble wrap!
You can change the size of the bubbles, and when you do, the popping sound changes as well. You can even pop multiple bubbles at once. How fun is that? Try it today.
Available on: App Store for iOS and iPad
3. Flow Free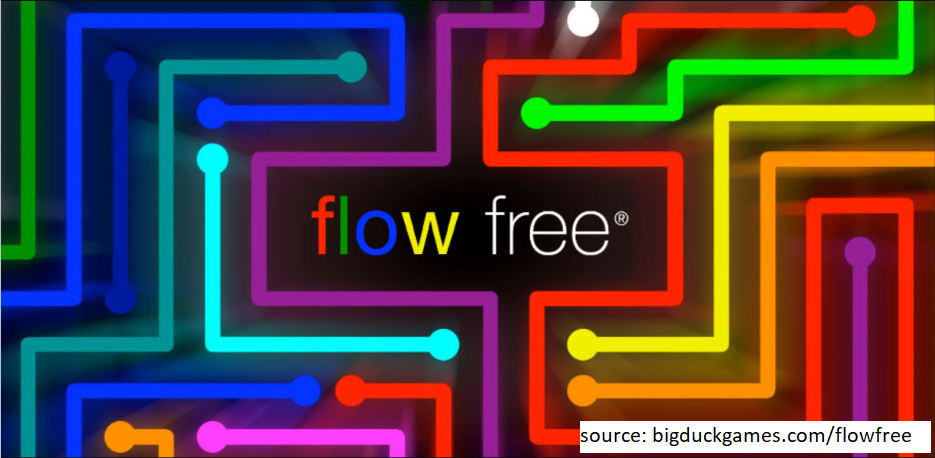 Price: Free to play with ads and in-app purchases
After a tough day, Flow Free can help to calm you down. All you have to do is connect two matching colors with a pipe. It's really soothing and has a nice sound to back you up. To solve the puzzle, you have to cover the entire board with pipes. However, there's a catch. The pipes should not overlap, and you can't leave a box untouched.
The level of difficulty increases as you progress further into the game, and it can be quite challenging. So, to relieve stress, try to stick to the lower levels of the game.
Available on: Web, Android, and iOS
4. Pigment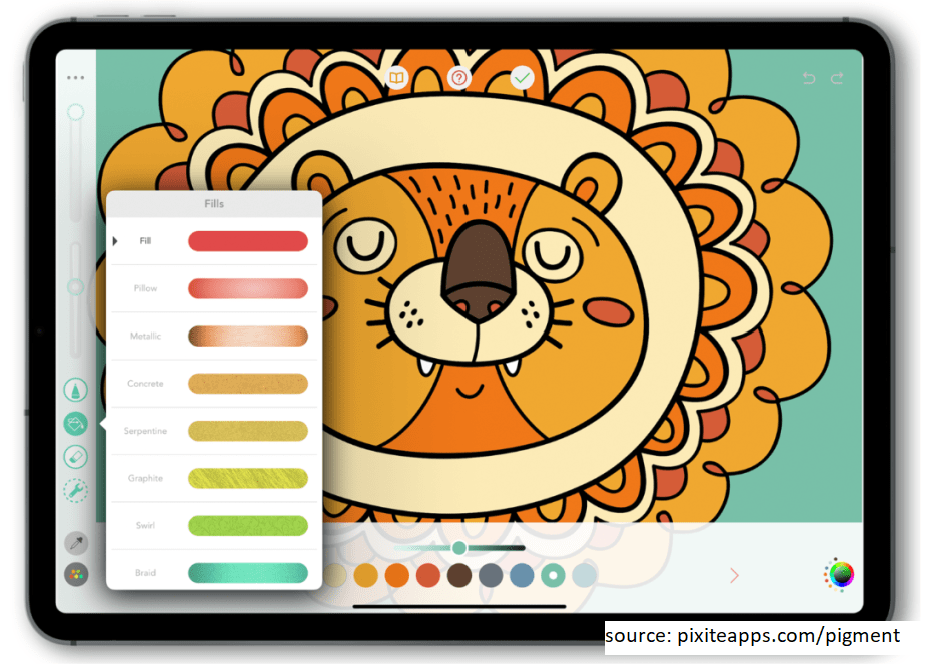 Price: 7-day free trial. Thereafter, $1.90 per week
Do you love painting? Studies show that immersing yourself in art can help you unwind after a stressful day. How about you do it virtually? Pigment is an adult coloring app that allows you to color images with an assortment of hues. The game brings out your creativity, and you can have fun with any colors you want. Plus, you can change the shade of each color using the slider.
The background music is also soothing, and it's like you are meditating while creating amazing colorful patterns. You can even import your own drawings and color them in the app. Pigment is the perfect stress-relieving game when you feel your concentration has dropped or when waiting for your interview.
Available on: Android and iOS
5. My Oasis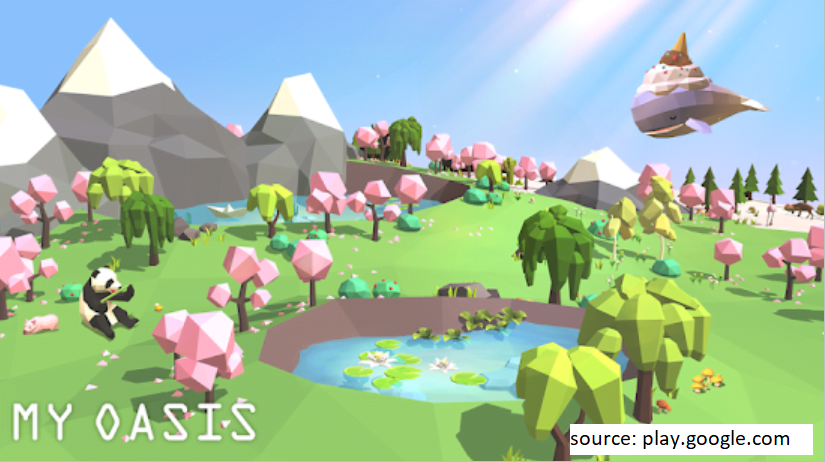 Price: Free to play with ads and in-app purchases
My Oasis is an idle game where you build islands while listening to peaceful sounds and calming music that can help to relieve stress. The game allows you to create your dream island by just tapping the screen.
It's a soothing idle game with calming visuals. You can add trees, flowers, and animals like giraffes, elephants, deer, fox, and even whale. As you expand your oasis and watch your island come to life, all your stress will slowly fade away. Before you know it, your mind will have calmed down.
Available on: Android and iOS
6. Shadowmatic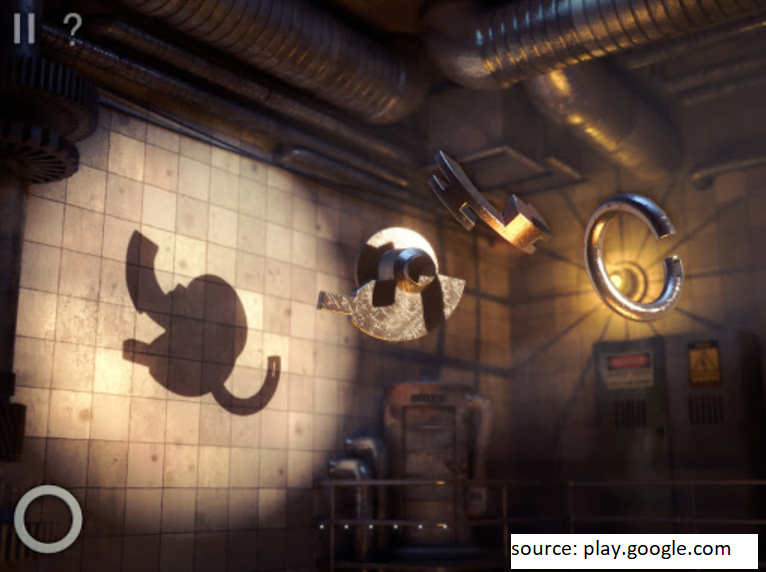 Price: Free to play with in-app purchases
Stir your imagination by paying Shadowmatic. This creative game involves rotating abstract images until you find recognizable shapes in projected shadows. The silhouettes must be relevant to the surrounding environment.
Shadowmatic is a truly engaging game that can help relieve stress while you discover unexpected and exciting images. There are varying environments, each featuring a unique concept, atmosphere, and music.
Available on: Free on Google Play for Android, $3.99 on App Store for iOS, iPad, and Apple TV
7. Zenge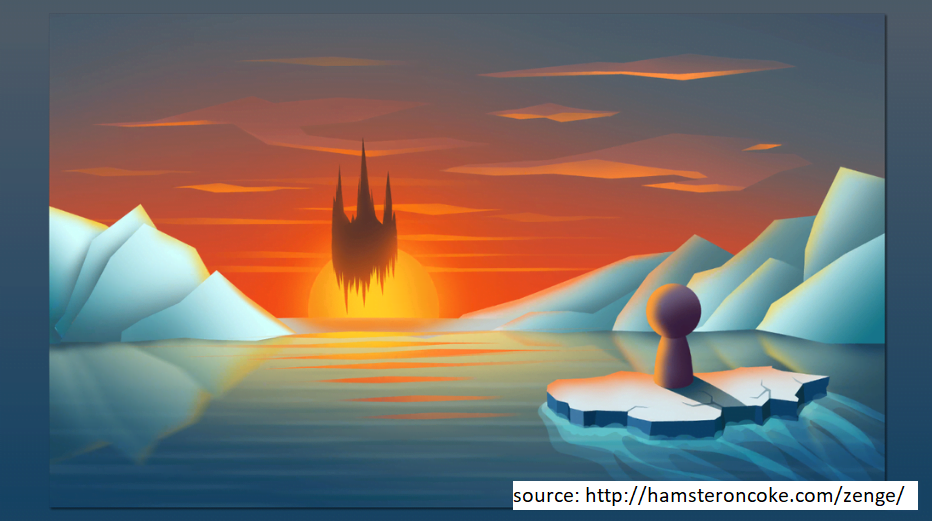 Price: $0.99
Zenge is a single-player game about the story of Eon, a lonely journeyman who is stuck between the worlds and time, told through creative art and music. The game is purely intended for relaxation, hence, there are no points, stars, move counters, or any kind of distractions. Just download it and start playing.
Your task is simply to fit the various shapes together, in the right sequence.
Available on: Windows, macOS, Linux, App Store, Google Play, and Steam
8. Jigsaw Puzzle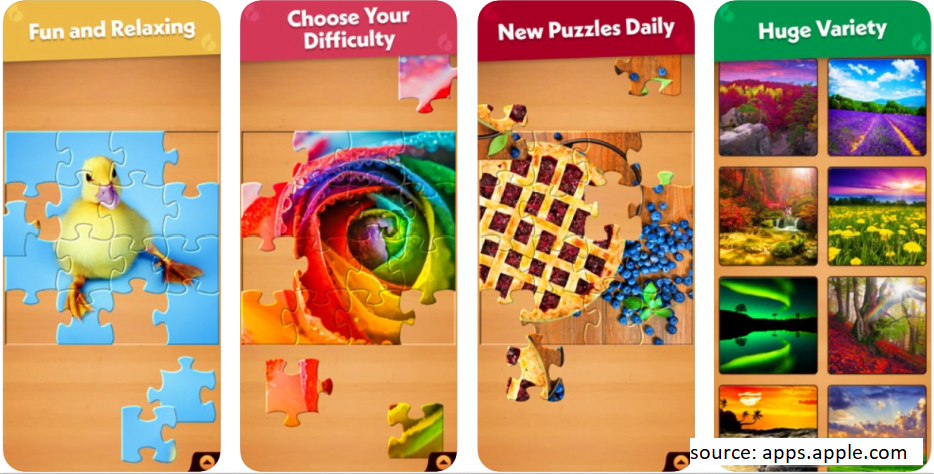 Price: Free
With over 360,000 reviews on the App Store, Jigsaw Puzzle is the classic game loved by many. While there are dozens of jigsaw puzzle games that have been developed, this is the original jigsaw puzzle, and it remains to be the favorite.
You are tasked with sorting the pieces, moving them around on the board, until you fit them together perfectly, to form a recognizable object. It's as close to the real thing as you can get, and you can take it with you anywhere you want, without worrying about losing the pieces!
Available on: iOS and Android
9. Plants vs. Zombies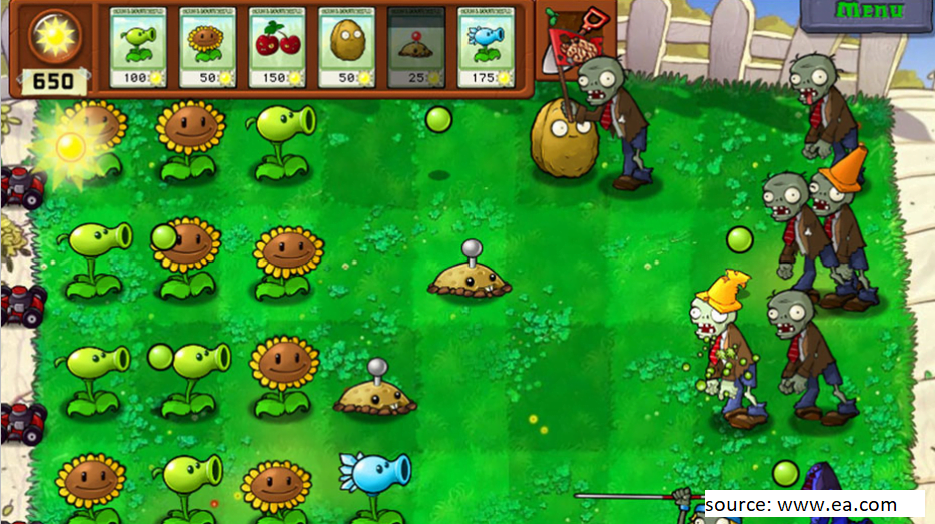 Plants vs. Zombies has over 4m reviews on Google Play, showing how immensely popular it is. A zombie attack is imminent, and you have to be ready with your arsenal of zombie-zapping plants to defeat them all.
The game is not just all about fun. The developers have thrown in some healthy doses of the amazing ways to protect your brain by feeding on powerful plants. As the zombie universe is never-ending, you have to think fast and plant faster to combat them before they break into your house.
From peashooters to cherry bombs to wall-nuts, you have a powerful army to fend off a continual wave of zombies. The trick is to survive for as long as possible.
Available on: iOS and Android
10. Monument Valley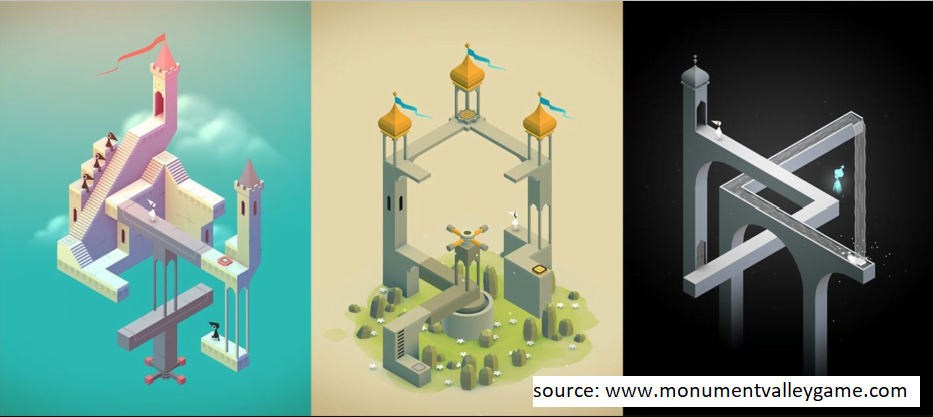 Price: Free to play with ads and in-app purchases
If you love optical illusions and weird-looking objects, you will enjoy playing Monument Valley. This indie puzzle game requires you to lead princess Ida through various mazes in some of the most impossible architectures. The intention is to discover hidden paths, unfold optical illusions, and outsmart the mysterious Crow people.
The game is exciting as you guide your avatar, climbing the rotating pieces of puzzle, and is one of the best games to reduce stress.
Available on: iOS and Android
11. Word Cross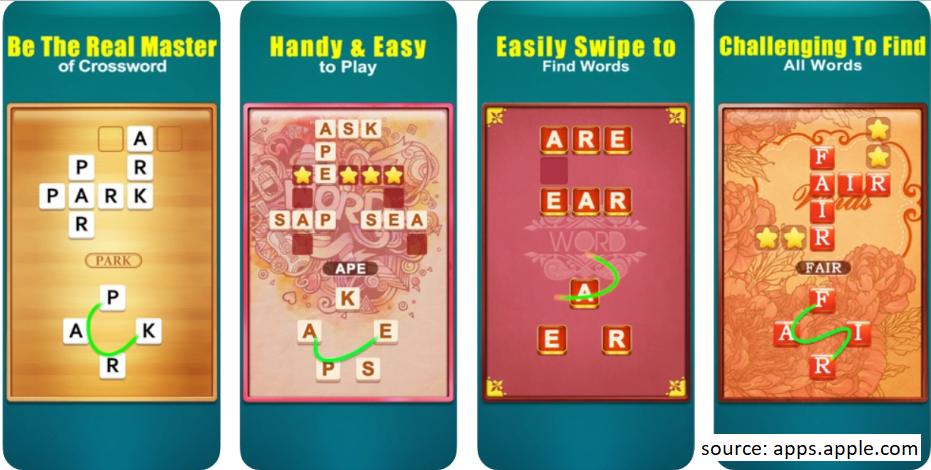 Price: Free to play with ads and in-app purchases
Crossword puzzles are always fascinating to play, regardless of the time of day. These games tease your brain and teach you new words, but in a fun and calming way. Word Cross is particularly popular and comes with over 2,000 challenges that are sure to keep you engaged and take the stress away.
The game is easy to play, and it can be quite addictive.
Available on: iOS and Android
12. Tetris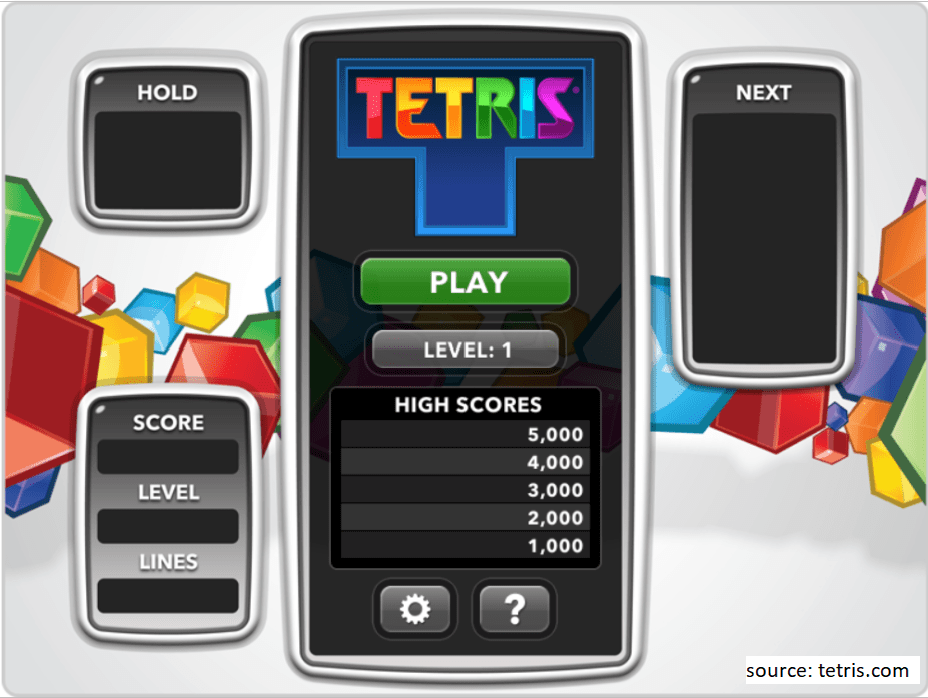 Price: Free to play
A game only as good as Tetris can last this long without losing its interest. It is still one of the best stress relief games of all time. The goal of this game is to clear the horizontal lines of blocks. To play, you have to rotate, move, and drop the Tetriminos inside the playing field, aka, the Matrix.
Tetris puts your organizational skills to the test by challenging you to clear as many lines as possible, and in the process, help you unwind after a long day.
Available on: iOS and Android
13. Wordscapes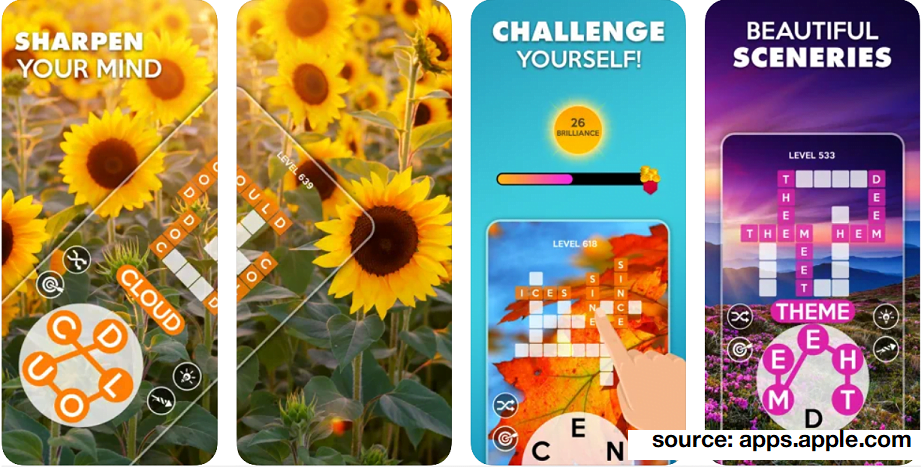 Price: Free to play with in-app purchases
If you want to remain productive while relaxing, you should try playing Wordscapes. This is one of the best stress relief games that can sharpen your mind even if you play them for a few minutes a day.
When you play Wordscapes, you go through levels featuring anagram, word search, and crossword challenges. While you train your brain with puzzles, the wonderful scenic backgrounds will put your mind at ease.
Since the game gives unlimited chances per level, many users have said that there's minimal pressure involved. Players don't get stressed about "losing" and not accessing the app while their "lives" recharge.
Available on: Google Play and App Store
14. Bejeweled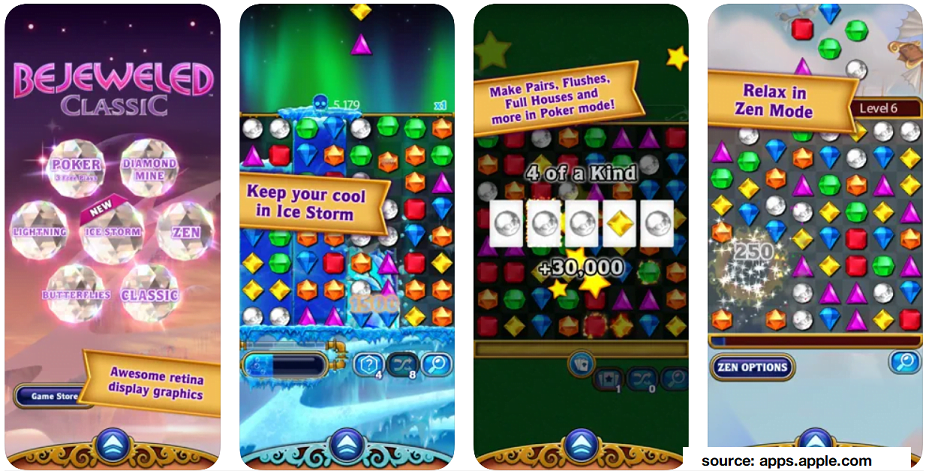 Price: Free to play with in-app purchases
Do you prefer mind relaxing games that feature match 3 challenges? Well, make sure you check out Bejeweled. What sets this app apart from other games is its various modes for relieving stress. If you want to stick to the original gameplay, you can play in Classic Mode. You can also try Diamond Mine Mode and Lightning Mode if you're feeling a bit competitive.
However, if you want to play Bejeweled in its best stress-relieving form, you should go for Zen Mode. When you try this mode, you'll also gain access to features like breath modulation, positive affirmations, and fine aural tones. What's relaxing about Zen Mode is that it allows you to play with no pressure to reach specific targets.
Available on: Google Play, App Store, and Facebook
15. Paper Throw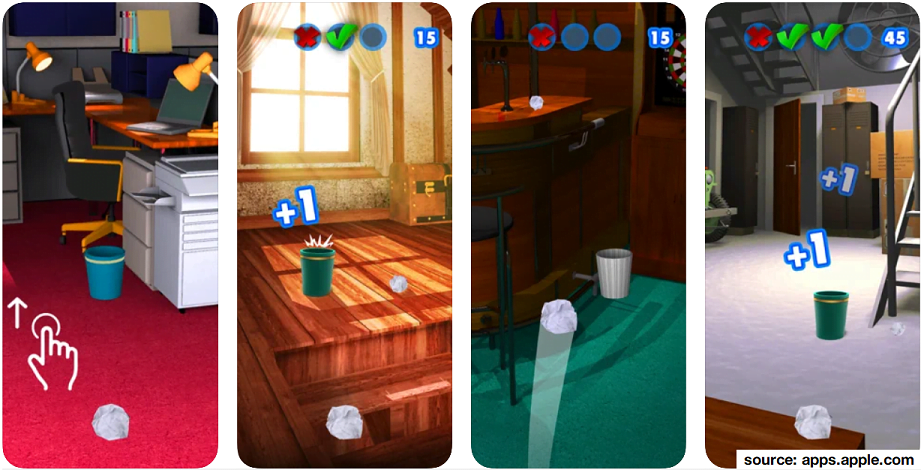 Price: Free to play with in-app purchases
If you're getting extremely frustrated with your tasks, take a quick break and play Paper Throw. It's always satisfying to take a virtual crumpled piece of paper and toss it in a trash bin.
There are several levels in this game, and you can place the bin in various environments. You can have it in an office cubicle, beside a desk. You can also place the basket at the top of a flight of stairs. While this is one of the most uncomplicated stress relieving games you'll play, it can also be addictive. So, make sure you keep track of your time while playing it.
Available on: Google Play and App Store
16. Fluid Simulation
Price: Free to play with in-app purchases
Have you tried dabbling in fluid art? Even if you're not artistically inclined, you probably know how relaxing it is to watch acrylic-pouring videos on YouTube.
While Fluid Simulation is not exactly a stress relief game, it is still an app that can help you relax. You get a plain canvas and play with fluid colors. As a result, you get to have a satisfying and stunning visual experience.
Available on: Google Play and App Store
17. Alto's Odyssey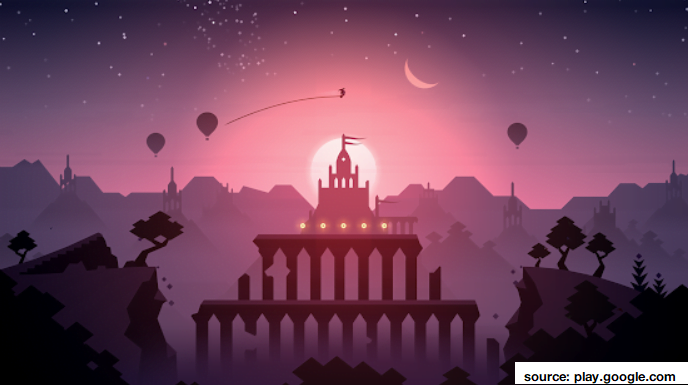 Price: $4.99
Alto's Odyssey is one of the best stress relief games for soothing your tired soul. You'll love how this app combines aesthetically pleasing visuals with relaxing music. In a way, playing the game can prove to be a cathartic experience to many.
If you want a truly laid-back gameplay, you can try Zen Mode. With this option, you can simply enjoy the game without worrying about completing an objective or defeating your high score.
Available on Google Play, App Store, and Amazon.com
18. Super Mario Run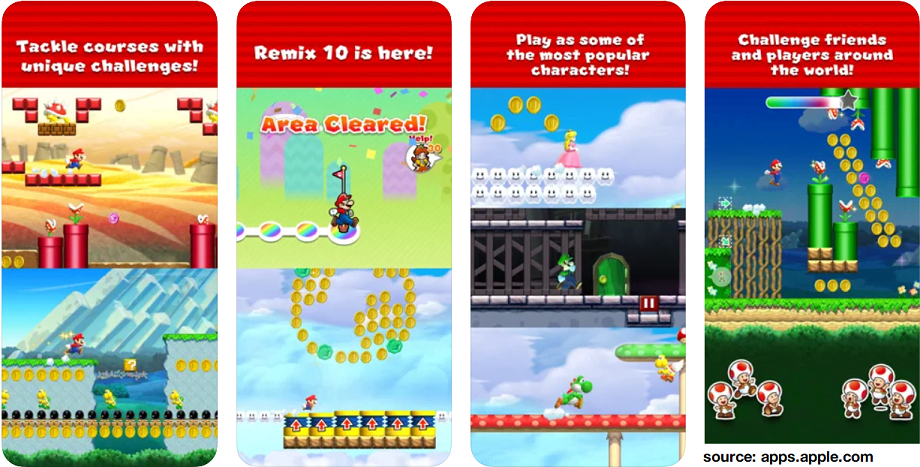 Price: Free to play with in-app purchases
Millennials, rejoice because there's a stress relieving game that will take you back to your childhood! With Super Mario Run, you'll feel nostalgic while going on quests and collecting coins. The best part is that you can play the game with one hand!
Simply tap the screen to let Mario run forward, jump, or spin. You can try the game's four modes, but if you want to relax, go for Kingdom Builder. With that mode, all you need to do is gather Toads and coins while building your kingdom. There's also an easy mode that allows you to explore levels without any pressure.
Available on: Google Play and App Store
19. Personal Zen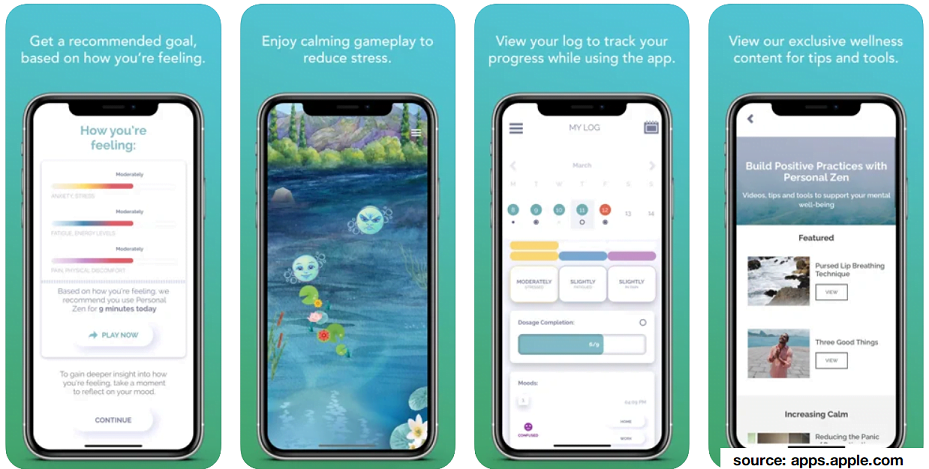 Price: Free to play with in-app purchases
Personal Zen is one of the few anxiety relief games recommended by health experts. Developed with the input of neuroscientists, this app has been proven to help individuals battling painful emotions. At the same time, Personal Zen can exercise the brain for overall wellness.
A Clinical Psychology Science study revealed that playing Personal Zen for 25 minutes can reduce anxiety in stressed individuals. Even if you access the game for five minutes a couple of times a week, you will notice an improvement in your wellbeing.
What's great about Personal Zen is that it trains your mind to throw away your negative thoughts and focus on the positive things in your life.
Available on: Google Play and App Store
20. Prune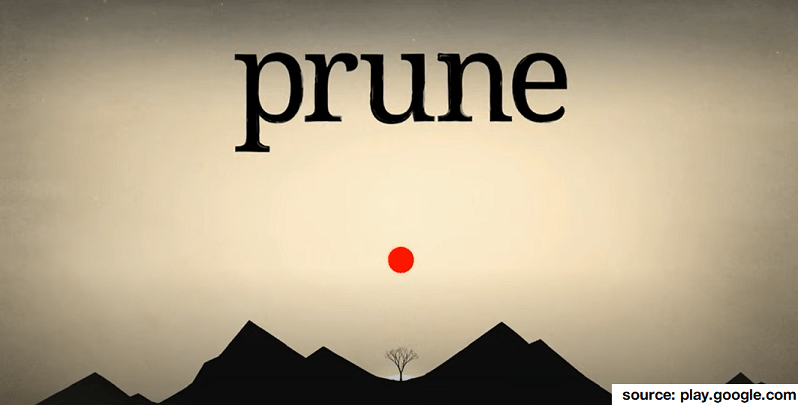 Price: $3.99
Music and trees always sound like a good combination for relaxation. With Prune, you get to experience the joy and beauty of cultivating a tree. Many users describe this game as meditative, and you will notice this as soon as you start playing.
At the beginning of the game, you will have a bonsai tree that you can trim to whatever shape you like. The app is not downloadable for free, but once you read the reviews, you will be convinced to invest in it.
Available on: Windows, App Store, Google Play, and Amazon.com
Choosing the Right Online Game
What's the best stress relief game? Just like people react differently to stress, choosing the right game for you will depend on factors like your personality and interests. While some would prefer single-player games like a jigsaw puzzle, others will find multi-player games more engaging.
No matter what you choose, stress-relieving games provide an escape from the daily stress that we encounter. Not only do these games allow us to develop positive feelings, but they also stimulate our brains to think quickly, and build on skills like problem-solving and organizational skills.
Whether you play on your computer, tablet, or phone, choose a game that appeals most to you. However, you should know that games can be quite addictive. Therefore, we advise you to exercise some control. Otherwise, your gaming habits might turn out to be toxic and affect your productivity.
To avoid this problem, use a timer clock like Traqq that lets you know how much time you spend working and on breaks (including when playing games). With Traqq, you cannot lose track of time. You can set the timer to alert you when 30 minutes of gameplay are over so that you can get back to work.
Traqq does more than just track time. It is also an employee monitoring software that allows you to track the performance of each worker and their productivity levels, and compare them to the input (in terms of hours). Due to its accurate records, the program makes it easy to process payments and even allows employees to send their invoices directly from the app.