What operating systems does Traqq support?
The time tracking app was designed to work on 2 most popular operating systems in the world – Windows and macOS.
Our efficient desktop timer runs on:


Windows 10
Windows 8.1
Windows 8
Windows 7

macOS Big Sur
macOS Catalina
macOS Mojave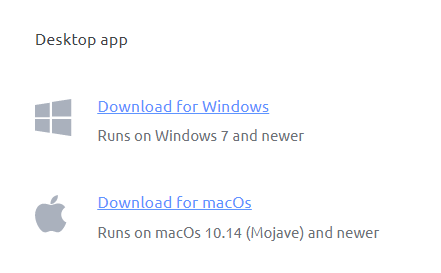 We are constantly growing, which means that our users can influence the future of Traqq. If you are a Linux or Chrome OS user – please drop us a line! As the employee tracking solution is under active development, we are collecting feedback and will happily add support for additional operating systems if there is sufficient interest.

Traqq team is also looking at iPhone and Android support, so your feedback would make this project a reality. Let us know if you need mobile OS support!
For the best compatibility, Traqq's online platform is supported by all major browsers:

Google Chrome
Safari
Firefox
Internet Explorer
Edge
New Edge
If you are having trouble with Traqq, feel free to contact our Support Team at support@traqq.com – they will fix any issue you have in no time.