Top 10 Examples of Professional Goals for 2020
What are your career goals? What do you hope to accomplish in this company? What professional goals do you have? These are some of the most common interview or performance review questions that you will encounter when hunting for a new job or promotion.
And yes, we all know that the typical answer goes something like, "My goal is to make tons of money". FYI, that's on everyone's wish list, and managers and employers are tired of hearing that line. What's more, money isn't everything. What if you hate your job, the daily commutes, and your life in general?
That's where setting goals, both professional and personal, comes in. Picture yourself in your current employment right now and ask yourself the following questions:
"What am I doing?"
"Is my career heading in the right direction?"
"Where do I see myself in five/ten years?"
If none of the answers excite you, then you might just be spinning your wheels, stuck in the same position.
It doesn't matter what your position in the company is; if you feel like you're not achieving your career goals, this is the time to stop wishful thinking and start taking action. In today's post, we talk about career goals and share career goal examples that you can talk about in your next interview.
What Are Professional Goals?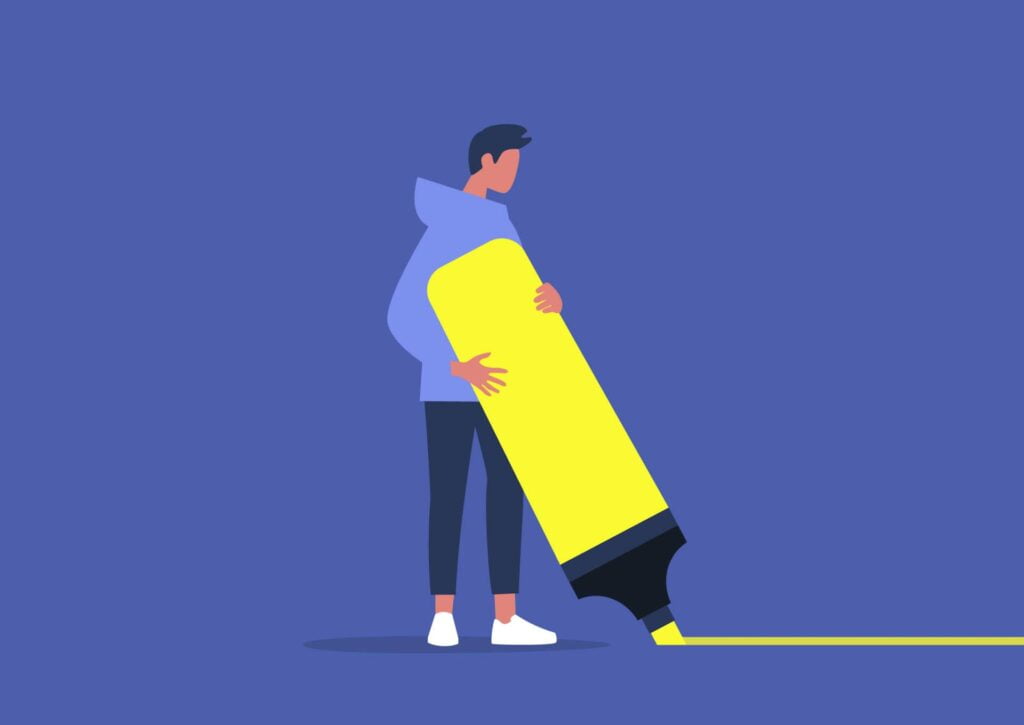 Professional goals, or career goals, are targets that guide your career. They can be short-term or long-term, and they motivate you to work harder and aim for that promotion or a well-paying job in a big firm.
The right career goals help you land ideal jobs that will steer you towards success and growth. Many people aspire to grow professionally because it increases their earnings and improves their standards of living. Nonetheless, career development is not always easy since most people set unrealistic career objectives.
To be successful at your job and in life, you must learn how to develop a strategic plan that will help you set achievable career goals. Below, we take a look at some examples of professional goals and tell you how to avoid setting unrealistic goals that can lead to disappointment.
Define Your Career Goals
So, what are your career goals? If you don't have any, worry not. We've got you covered. Setting career goals doesn't have to be a daunting task. It starts with setting targets.
First, you need to know where you are going in order to get there. To do that, you have to make sure your career goals are SMART:
Specific – Don't just say you want to earn more money, but say how you plan to do it. This might include learning new skills or becoming more productive.
Measurable – Is your goal measurable? Come up with a way to measure your outcomes. For example, you can set a specific timeframe within which you intend to have accomplished your target of, say, completing an advanced online course.
Action-based – Setting realistic and achievable goals will make the process easier. Don't push yourself too hard by trying to do things that are impossible to do since that will only lead to disappointment.
Relevant – You will be able to accomplish your objectives if you set career goals that align with your educational background. For example, if you have a degree in marketing but you set goals to be a singer, this career path might not match your skills, qualifications, and professional background.
Time-based – Be clear on how you plan to achieve your goals. Try breaking your career down into manageable chunks and set specific start and end dates.
Remember, when setting goals, you should make sure they are coherent and complement each other well if you want to improve your productivity and climb up the ladder. Whether you are looking for a new job, want to try a new career, or want to improve your performance, you will need an action plan that will help you create and reach your career goals.
Career Goal Examples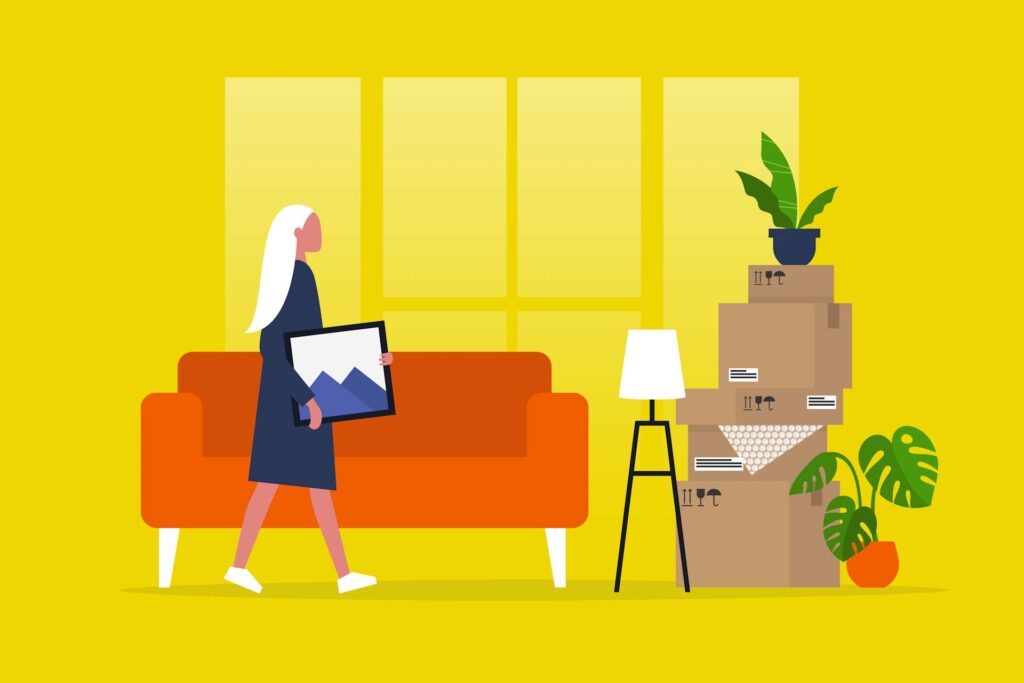 1. Becoming a Business Owner
If you've always dreamed of owning a business, stop holding back. The time is now. If you have been working in a company and now feel you are ready to start a business, the experience you gained there will help you run and manage your business with confidence.
Gear up and start researching the business ideas that you have in mind. You can find almost all the answers to your questions online, not to mention professional advice and guidance from experts.
We are living in the digital era, and now, due to the scare of getting infected with COVID-19, online retail stores are performing exceptionally well. You just need to identify your niche and create an online store.
Set time-bound goals. For example, your goal might be as follows: By the end of this month (attainable), I will have registered my company, opened a website, and applied for the necessary documentation (measurable, specific).
2. Learning New Skills
The learning curve never stops – regardless of your career level. The world is ever-changing, and demand for new skills and careers is always rising. Taking a course to sharpen your skills will put you in a favorable position for a promotion.
Let's say you worked as an electrician for five or more years, but due to the advancements in technology, you feel left behind and want to learn new skills to stay relevant. First, you must identify the most marketable skill that is relevant to your current position. Once you do that, set a timeframe within which you will have accomplished your objective.
Dozens of platforms offer online courses, including Udemy and Coursera. Learning new skills is a way of showing your employer that you're not complacent about your career and that you are willing to gain new experiences to improve not only yourself but also the company's performance.
3. Improving Networking and Presentation Skills
The modern working environment requires lots of public speaking, presentations, and networking, and with the COVID-19 crisis forcing companies to move meetings online, you must learn to use new communication tools and solutions.
Learn how to bring your presentations to life with creative designs and layouts. Use the best communication platforms to engage with your clients, colleagues, and employer and stand out from the competition. Strive to become an expert in hosting virtual conferences using the various tools available. Who knows, this might be the next big career as businesses and organizations are shifting to the digital world.
If you work remotely, you know how important communication with your team members, employer, and clients is. Set a short-term goal to improve your communication skills and boost collaboration.
Attend conferences, webinars, and local meetups with experts in your field and learn how to effectively communicate and collaborate while working remotely.
4. Establishing a Personal Brand
"My goal is to develop a name for myself and establish a personal brand in my industry. I plan to build a website by the end of September (time-bound, specific) and hope to have gained at least 150 followers within one month of going live (attainable, measurable)".
Setting such a goal will push you to work hard to create relevant content that will keep your followers engaged and also attract a new audience. Establishing a personal brand is a way to gain exposure for your expertise, and it shows your uniqueness, which in turn helps to draw clients in.
5. Researching How Other Departments Work
To build a wide understanding of how other departments within the company are run, take a few days to shadow each department over the next few months. This way, you will learn what goes on in every department, what challenges they face, and how to contribute to the company.
If you want to beat the competition or get promoted, make it a goal to spend a couple of hours or a day with each department.
6. Earning a Professional Degree or Certificate
One of your career goals should be to earn a professional degree or certificate in your current field (if that is the career path you want to pursue). Many institutions offer programs that accommodate busy work schedules, like evening classes.
Some companies offer career development programs to employees. Inquire about them from the human resource manager and grab every educational opportunity that comes your way so you can improve your current skills and acquire new expertise. Remember that you should learn new skills and advance your education whenever you get the chance.
7. Becoming Better at Time Management
Are you always late for meetings? Do you often find yourself overworking? Do you have little time to spend with your family? Your time management skills may require some sharpening. Now is the time to make a resolution to get better at time management.
Find useful information and techniques on how to accomplish your tasks within a specific time and learn when to stop working to attend to personal stuff. Remote workers particularly have issues when it comes to 'closing shop' and calling it a day.
To improve your time management skills, try using time tracking software like Traqq. This tool is designed to make managing your time less stressful. One can easily lose track of time when working with projects, but with this app, you'll get notified when it is time to take a break or move on to the next project. It comes in handy when you want to monitor short-term goals and maximize the time you have.
Traqq features timesheets and detailed reports to help you analyze your performance over a period of time, and you can compare your productivity with your earnings. This way, you will be able to tell whether or not you are making progress in your career.
8. Becoming a Mentor
Most successful entrepreneurs owe their success to quality mentors, whom they looked up to for guidance, advice, and support. If you are eyeing a promotion at your company, demonstrating mentorship skills will take you a step closer to it.
This will show your employer that you want to set good examples and are willing to help young members to develop their career paths and plan for their futures. Start taking mentorship classes that are relevant to your job position. Specify how long the classes should take and how you plan to integrate them into your daily schedule.
9. Changing Your Job
It is important to work in a position that you find fulfilling. Otherwise, you will not be motivated at work, you won't be able to connect well with workmates, and you won't be productive. Studies show that employers report a high turnover rate if employees are not satisfied with their careers.
Low pay is also another factor that contributes to employee dissatisfaction.
Don't settle into a life of mediocrity. Staying in the same job for years when you're not making any progress career-wise or financially is detrimental. Instead, switch careers and choose one that you feel passionate about and that pays well.
Consider moving to a more challenging role in a different company. For example, you can set a goal to get a remote software engineer job that pays at least $50,000 with a leading company within the next three months. Start writing resumes and apply for at least 15 positions every day.
10. Getting Hired by Your Dream Company
There must be that company that you've always wanted to work for, but you are either too intimidated or inexperienced to give it a shot. Set a goal to try your luck. Even if you don't get it the first time, don't give up. Gain new experience and skills that will boost your resume and try again.
Make it your goal to work on improving yourself to get better at what you do so that even if your dream to work in that company doesn't materialize, you will have become a better version of yourself and will be able to confidently work at an equally prestigious company.
How to Achieve Your Career Goals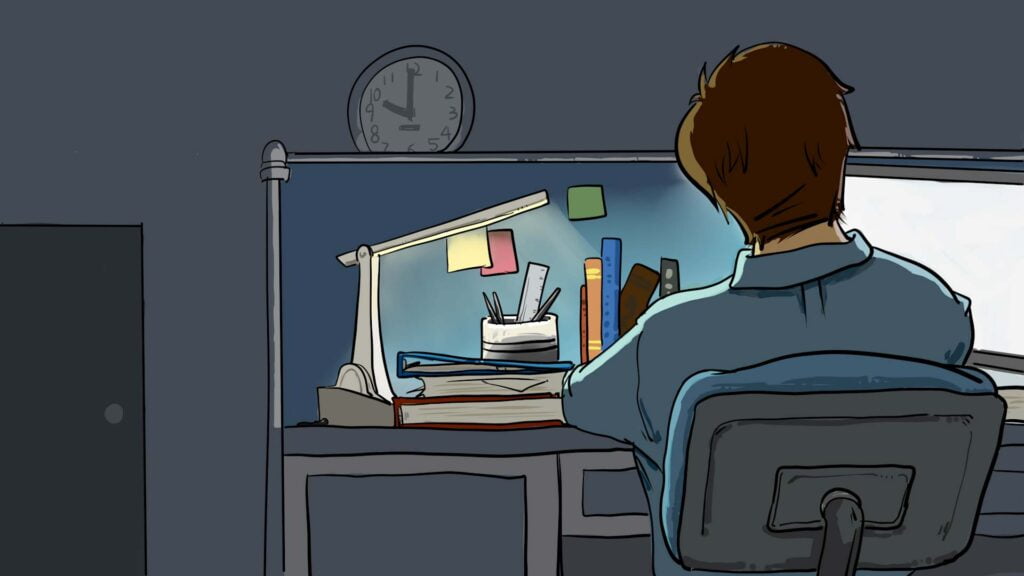 Write them down: To achieve your goals, put them down on paper. This technique might seem simple and old-school, but it is highly effective. Put the notes where you can see them daily, like on your desk, to motivate yourself to work harder towards achieving your targets each day.
Share your plans: How many times have you set New Year's resolutions and followed through on them? Right, it is not easy. To challenge yourself, share your career plans with your partner, friends, family, or employer.
Visualize your career path: Psychologists recommend that in order to succeed in anything you do, you must learn to visualize yourself crossing the finish line. If you want to become a CEO or business owner, start by envisioning yourself as one.
Set deadlines: You won't achieve your goals if you work without deadlines. Deadlines will keep you on your toes, and when you finally accomplish your targets, you can reward yourself by celebrating the milestone you have reached so far.
What are your career goals? Engage with us by dropping your comments below.