The Marketing Mix: The 4 Ps of Marketing for Businesses
Decades or centuries ago, you could find markets that were hardly competitive or were even monopolized. It's a different story nowadays, with multiple brands competing against one another.
Even large companies, such as Facebook, Google, Microsoft, Amazon, and Tesla, which control entire markets, do their best to be at the top of their game, exert their influence and beat the competition.
Would you like to know the secrets of these giant businesses that seem to endure at the top long enough? Do you want to learn the strategies they use to scale their businesses to international relevance?
The secret is the "marketing mix factors" they use, which are commonly broken down as the 4 Ps of marketing. It is also what the likes of Facebook and Amazon do better than their competitors.
These excelling businesses have concise and brilliant strategies that help them stay ahead of their competitors. They have a perfectly blended marketing mix that helps them win the hearts of their prospects.
You also want to win over your audience so that your business can be profitable, don't you? You should know that success in business does not happen by magic and getting your audience to start using your services or buying your products won't be by mere wishing.
What you have to learn if you want your business to become successful is how to apply the 4 Ps of the marketing mix. In this guide, we'll show you what the marketing mix factors are. We'll also help you to understand how four factors of the marketing mix can enhance your sales.
What Is the Marketing Mix?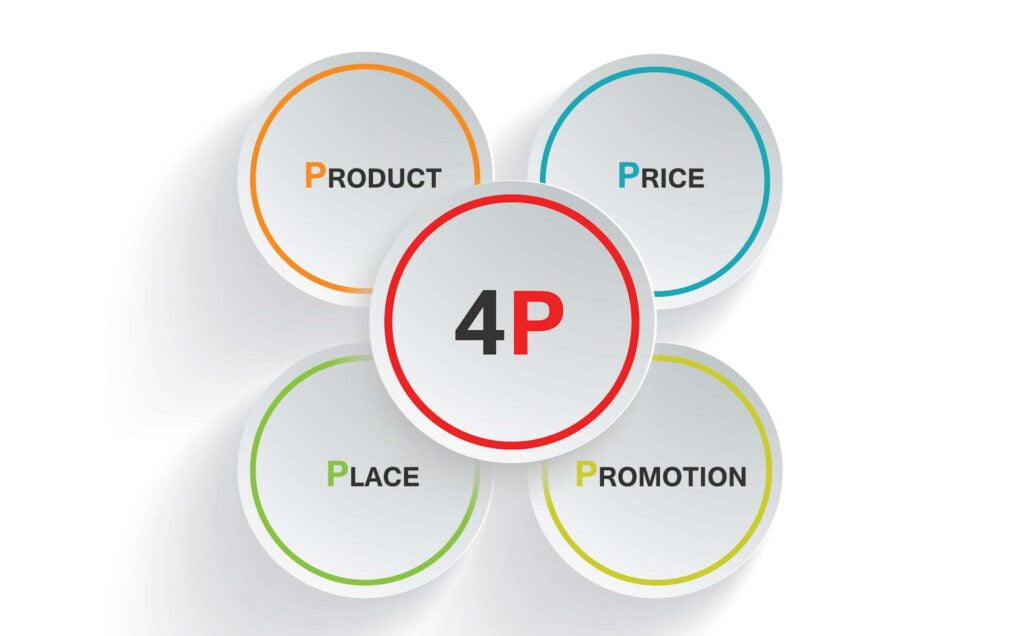 The marketing mix is a combination of factors known as the 4 Ps of marketing – product, price, promotion, and place. It helps to move a consumer from the point where they have little or zero knowledge about your products and services to the point where they are convinced to use them.
If applied intelligently, the four factors that form the marketing mix can elicit a desirable response from your prospects. Whether you want them to subscribe to your newsletter, buy a product from your website, or purchase a plan from your company, the right blend of the marketing mix can help you accomplish your business goals.
What Are the 4 Ps of the Marketing Mix?
The 4 Ps of the marketing mix are product, price, promotion, and place. They form a skeleton that business owners, salespeople, and other marketers can build to get their prospects to start using their products and services.
Remember that no success in business is accidental. That's why you need to learn the 4 Ps of the marketing mix, but, more importantly, you must learn how to apply them correctly. It's quite easy, especially because we have made it so simple for you in this guide.
Below are the 4 Ps of the marketing mix explained, from product to price to promotion to place.
1st P: Product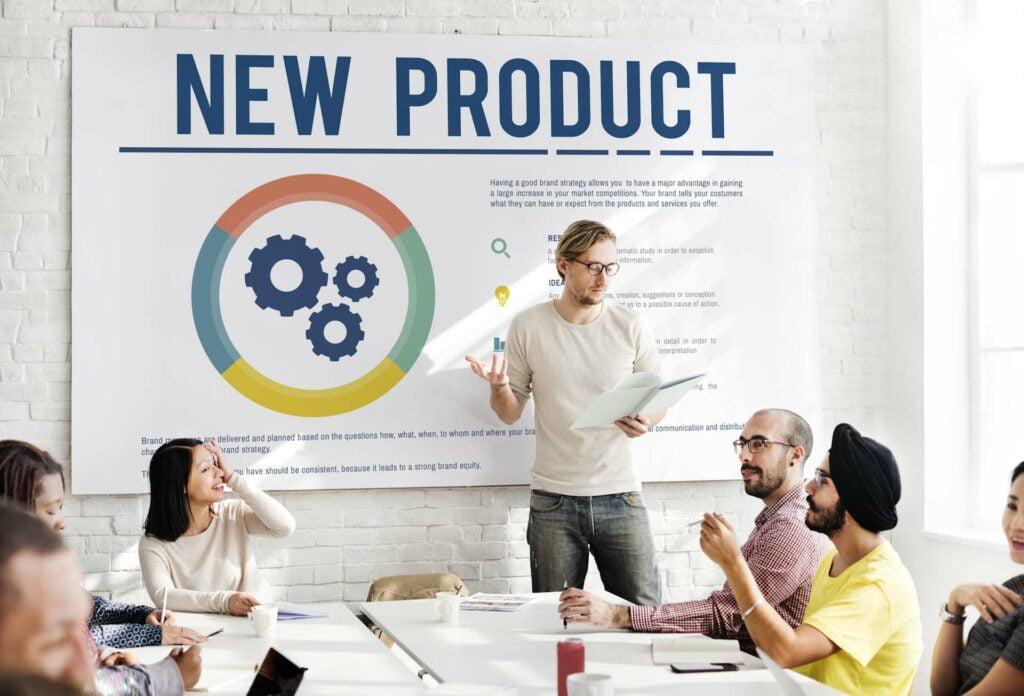 'Product' is any physical good your business offers, but it can also refer to non-tangible solutions to the problems in your community. Some products may be specific and targeted at a unique set of prospects, while other goods and services are useful for every type of consumer.
For instance, companies that offer SEO services will only appeal to consumers who have online businesses. On the other hand, food companies will have a wider audience because everybody needs to eat to survive.
Whether your products are specifically targeted or widely used, you must be able to answer the following questions about them:
Are my products genuine and of high quality?
Do my products satisfy the needs of my consumers entirely?
Why should consumers opt for my products instead of other similar ones?
Do my products solve a significant problem in the community?
These questions, and more, are essential and must be answered by every business owner who wants to win the attention of their prospects and also make their business profitable.
Most companies optimize the packaging, accessibility, and quality of their products and improve customer service relations, which is a brilliant move that is essential for making their goods and services attractive.
But more importantly, your priority should be creating an enjoyable user experience for consumers who are already using your products. That way, you'll have the chance to get more referrals.
The best way to create a satisfactory user experience is to research your consumers thoroughly. You need to learn every detail about them, including their character, preferences, choice of color, level of income, and other things that can help you present your product better.
2nd P: Price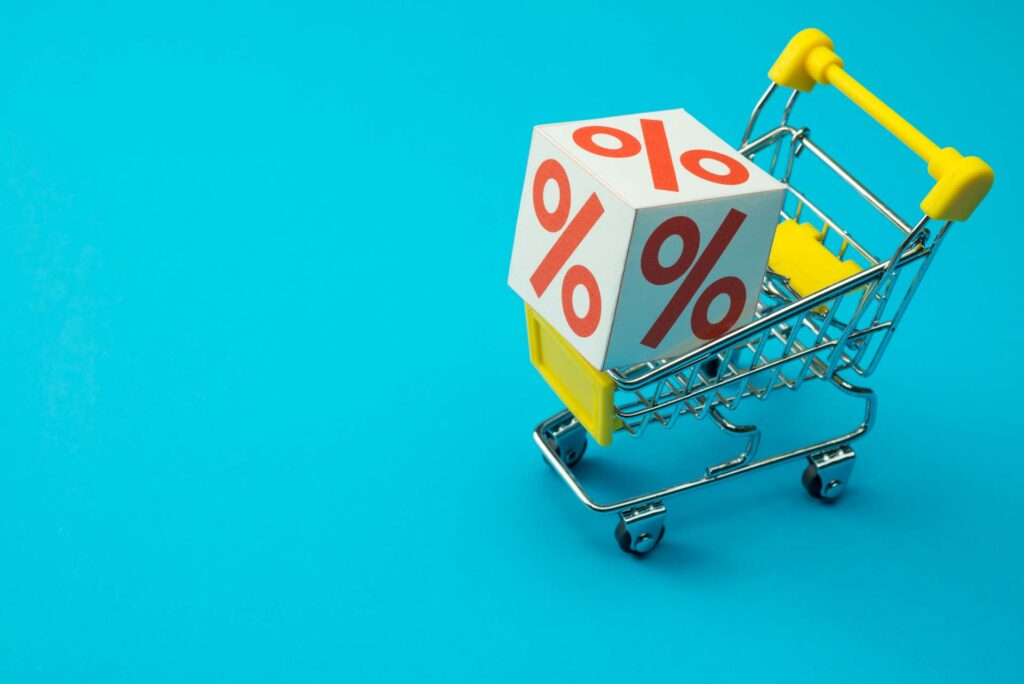 Finding a balance between your profit model and what your target consumers can afford is a little complex, but with in-depth research, you can nail it.
Here are the three main challenges most companies have with pricing their products:
Underpricing products may make consumers think they are of low quality. Moreover, you may make little or no profit even if people buy your goods and services.
Overpricing your products will chase away most of your target market, mainly because the majority of people fall into the medium-income group, unless your goods and services are designed explicitly for wealthy individuals.
Selecting a moderate price is not entirely favorable since most of your competitors sell at similar prices.
Now it looks like there's no way out of this, right? Stay with us, and we'll show you how to achieve the best pricing.
Many businesses employ specific pricing models, including bundle, subscription, competitive, economy, discount, and psychological pricing. For example, the psychological model makes items look cheaper than they actually are. What's the difference between a product that's worth $60.98 and a similar item that costs $61? It's just a way to play on people's minds, making them feel they pay less when they are actually paying the same amount of money.
The competitive model involves offering your products at a far lower price than your competitors. While this strategy is useful for established brands, small and emerging businesses may not gain much from it.
The article about the price war between Amazon and Diapers.com on Business Insider describes a perfect example of the competitive price model. Amazon's offer to buy the company was declined several times. So, Amazon offered enormous discounts on diapers and other similar products to suppress Diapers.com.
To achieve the perfect pricing for your product, you need to consider as many factors as possible, but it is most important to consider your target market's income level.
Generally, there are some questions you should ask yourself if you want to develop a perfect pricing system for your goods and services:
What are the costs of production and distribution per unit?
How much do I want to make within a specific period?
What's the financial capability of my target audience?
What are my overhead costs?
What pricing system do my competitors adopt?
What is the industry-specific price for my product?
The truth is, you may need the assistance of a professional to put all the factors (from the six questions above) into consideration and develop a strong pricing strategy for your products.
3rd P: Promotion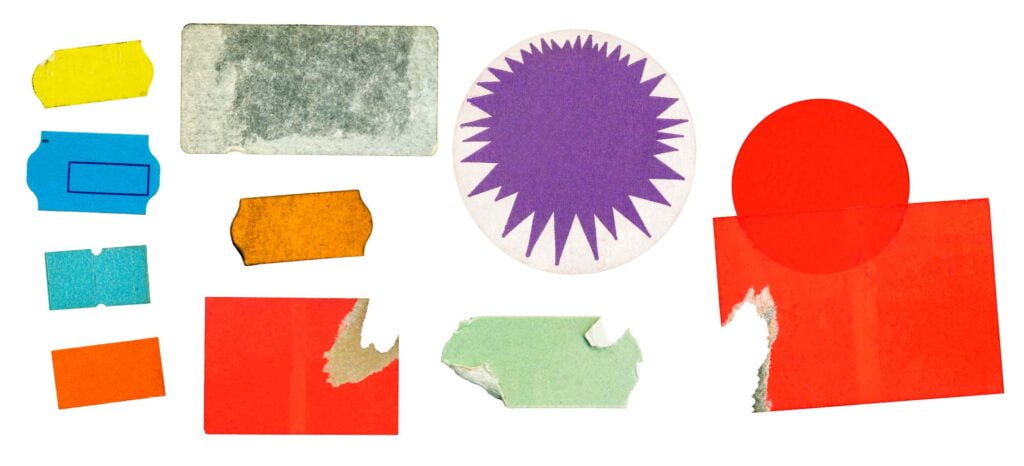 You have a great product, and the pricing is perfect, but how do you make your target market know what you've got? That's where promotion comes into play.
The first thing you should keep in mind is that promotion and marketing are two different ball games. One focuses on creating awareness about your products, while the other one – marketing – seeks ways to ensure you can sell your merchandise.
Also, promotion isn't only about selling products. It is also a way to help your prospective consumers know every useful detail about your product. It also helps them understand the problems your product solves, so it's vital to make it easy for your prospects to get to know your product.
At this point, consumers start to check if your product is worth buying. They will also compare it with other similar products to ensure that opting for yours amidst several options is a wise buying decision.
While promoting your goods and services, you should make sure that you point out how they will benefit your prospects, why they are better than anything they are currently using, and whether your customers can be compensated if things go wrong while using your products or services.
For most businesses, creating online promotional content seems to be more effective than off-the-internet practices. Using social media, blog posts, paid promotional content on high domain authority websites, and so on can help create significant public awareness of your product.
However, using offline media to promote your goods and services may still work magic, mainly because there are individuals who prefer the older means of communication, such as newspapers, radio, TV ads, word-of-mouth, and more, to get information.
4th P: Place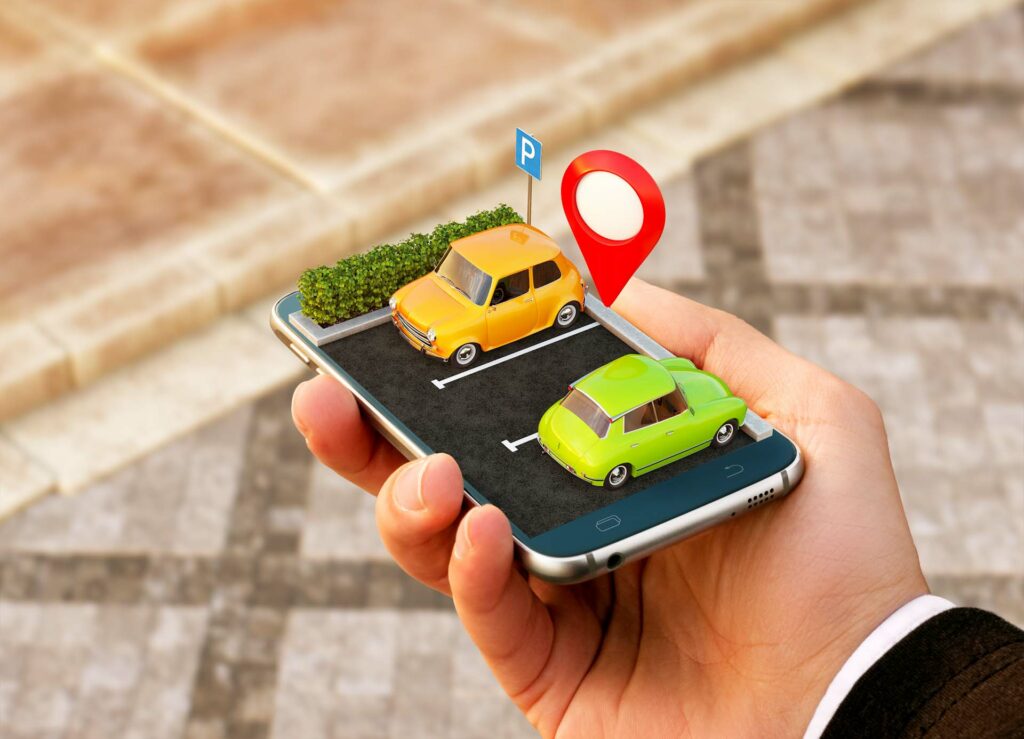 Now that you have settled the first 3 Ps, namely product, price, and promotion, you must pitch your products in the right place by choosing the best method of distribution to employ in your business.
There are factors you should consider when choosing an ideal place to pitch your goods and services:
Are your products and services easily accessible to your prospects?
Do you plan to have physical retail stores, or would you instead run an e-commerce website?
Is your business wholesale or retail?
Answering these questions correctly will help you choose the right placement for your product.
Take number 1, for example. Your goods and services should be closer to your prospects, especially if your products are perishable items.
If you sell pastries, smoothies, and so on, your place should be easily accessible to your consumers so that people will not have to go out of their way to get to you.
If you sell cars, for example, you may not need to be close to your prospective buyers. However, your place matters a lot too. Selling a car in an area where the residents are mostly low-income earners means you'll make fewer or no sales.
As for number 2, building an online retail store may be a more practical approach if you sell digital products that are not tangible. You may also opt to run an e-commerce website if your goods and services are sold internationally.
Most business owners who have online stores also have physical retail outlets to cater to the needs of offline shoppers. This approach builds more trust and makes your customers know that you care about them.
Alternatively, you may sell through other platforms, such as Amazon, AliExpress, or other popular and unique resellers in different countries. However, you must learn how to write excellent product descriptions and also how to package your product the right way because the competition is high on those platforms.
Using Traqq as an Example
Assuming the product and price aspects are already settled since Traqq is not new time-tracking software, we need to consider the following to ensure that Traqq makes as many sales as possible.

First, we need to identify Traqq's audience, which includes the following groups and more:
remote workers who want to monitor the activities of their team members effectively,
self-employed individuals who want to boost their productivity by managing their time more efficiently, and
companies that want to simplify the generation of reports and invoices.
This should help us to know the kind of people we are targeting. Moreover, learning about their behavior will be easier since the group we want to study is already known from the list.
Next, we'll describe how our product can help to solve their problems and also what they stand to gain from using it.
For Traqq, we can focus on the following to assure our prospects that they are in safe hands:
Quality:
Traqq is developed by a well-established Australian company.
Function:
employee management, time management, time tracking, event monitoring, productivity monitoring, reporting and invoicing, and so on.
Features:
time tracking, app and website monitoring, mouse and keyboard tracking, automatic report and invoice generation directly from the app, real-time logging of activities, and screen sharing.
Packaging:
Traqq is a digital product and has no physical packaging.
Conclusion
Presenting your product in a way similar to our presentation of Traqq can inform your buyers that you have the right product that solves their problems. After reading through the 4 Ps of the marketing mix, you'll be able to market your business better.