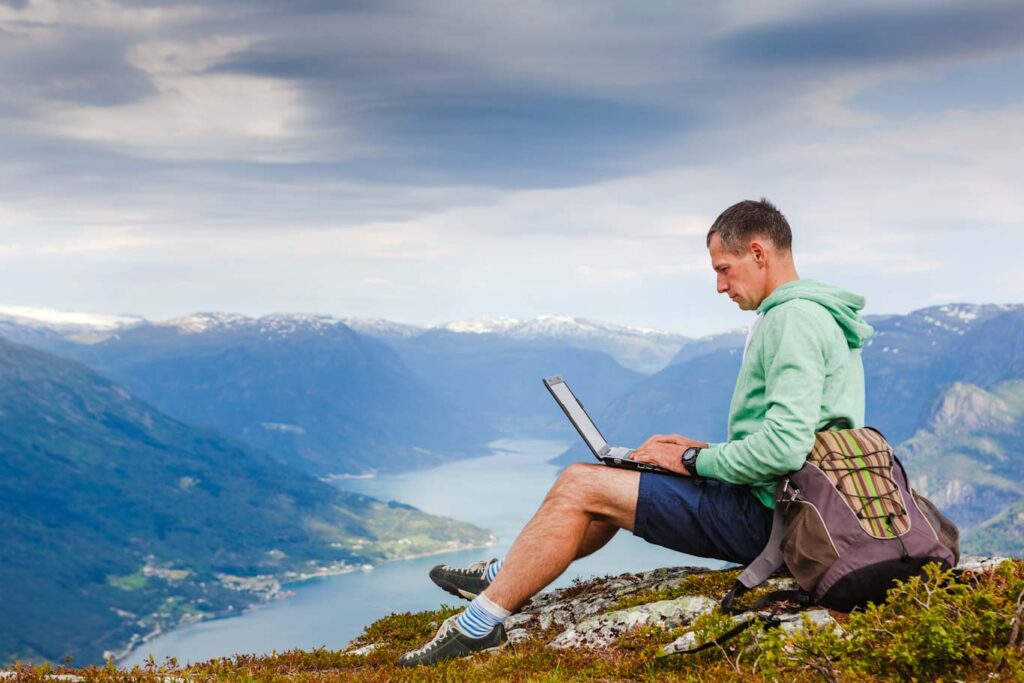 Offline time tracking is of paramount importance in the era of remote work, as it plays a vital role in ensuring accurate monitoring and management of work hours even in the absence of a stable internet connection. Gone are the days when being offline meant a disruption to tracking work hours. With an offline time tracker, individuals can effortlessly monitor and manage their time even without an internet connection. In this article, we take a closer look at the amazing perks and functionalities of offline time tracking. We'll uncover how it works its magic by allowing you to track time offline, ultimately becoming your productivity superhero and helping you master efficient time management.
Connectivity Issues Are Common in the U.S.
According to a recent survey conducted by Waveform, 15.5% of new remote workers encounter internet connectivity issues daily. This is in addition to the 22.2% and 15.2% who face connectivity issues on a weekly and monthly basis respectively. More than half of the US workforce is now working remotely. Clearly, 15.5% represent a significant number of people. The survey also reported that over 10 million remote employees suffer from daily internet connectivity issues and poor cell signal coverage.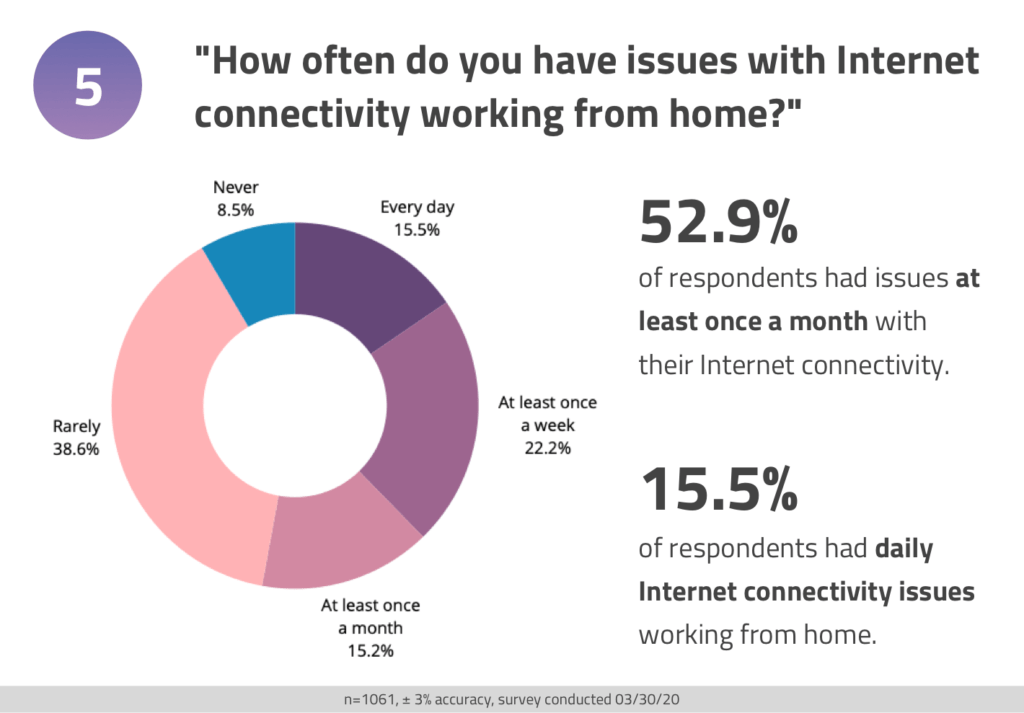 Image source: Waveform
Now, if you're working with a remote team, what is the best way to track their hours if they don't have an internet connection? You may introduce an employee monitoring tool, but what if it cannot track offline time? Chances are, your team will just procrastinate or stop working, blaming their inefficiency on their network problems.
What Is Offline Time Tracking?
When an employee monitoring tool has the offline time tracking feature, it means that it can track time even without an internet connection. Workers can still record their time at work, including productive and idle minutes. This advanced feature allows the tool to sync offline time data and screenshots once the user connects to the Internet.
Traqq: A Time Tracker That Lets You Track Online and Offline Working Time
Now, you might wonder, "What is the best employee time tracker for offline work and unstable Internet connections?" Well, we can confidently say that Traqq is what you need. As soon as you switch on your computer, this time tracker will load automatically. To start it, you should click Start on the taskbar widget. Traqq will run unobtrusively in the background. Even when you leave your computer or you get disconnected from the Internet, the tool will continue running.
Let's say you're actively working on a document. If you suddenly lose your internet connection, Traqq will continue to track your productive time. This way, every minute you spend working will be accounted for. Aside from that, Traqq allows users to manually add time. So, if your job requires you to step out or take calls, you can simply add that time to your report.
What Are the Benefits of Traqq's Offline Time Tracking Feature?
There are many ways that Traqq's offline time tracking feature can benefit your business. Here are some of them:
It Helps to Create Accurate Invoices
If an employee is paid by the hour, a time tracker that monitors both online and offline working time allows them to charge their billable hours. Even if they perform tasks away from their computer, they can still add the minutes spent on them to their daily report. Let's say a staff member has to go to a meeting. Once they return to their desk, they can manually log their time.
The offline time tracking feature can also help create accurate billable time reports. For example, you are working with a digital nomad. Because of their lifestyle, they have to work in places where internet connections can be unreliable. If their job is not dependent on a network connection, they can still keep on working. Traqq will continue to run even when internet connections are intermittent. It will keep on capturing the activity levels of a user and taking random screenshots.
It Ensures Employee Productivity
It's only natural for you to worry that your employee might cheat you when it comes to manually adding time. Well, when using Traqq, this won't be a problem. Employees must provide an explanation of their absence. You can review the information and decide whether what they were doing is productive work. After all, there are many reasons why any employee has to work offline. This way, you can ensure that the productivity reports submitted to you are accurate.
It Eliminates Procrastination
As we've mentioned, employees tend to stop working and put off tasks when they lose their connection to the Internet. With an unreliable network connection, they will be prone to procrastination. Meanwhile, since Traqq keeps running even when the user is offline, they can continue working. They can focus on the tasks that are not dependent on their internet connection. Once they go back online, the tool will upload the corresponding data automatically. Because they know that every minute worked is a minute paid, there won't be a reason for them to set aside tasks.
How to Use Traqq's Offline Time Tracking Feature
From here on, the free employee attendance tracker will record work hours even when you are disconnected from the Internet. It will only stop if you hover over the widget and click Stop.
Traqq operates independently of the internet. Your activities, screenshots, application usage, and website visits are meticulously tracked and securely stored on your computer. Rest assured that all your valuable data will be seamlessly synchronized with your online Traqq account as soon as you regain internet connectivity.
In Conclusion
Network connectivity issues may be common to many work-from-home teams. However, that shouldn't hinder their efficiency. With Traqq's offline time tracking feature, Eeven when your employee is not connected to the Internet, you can still count their productive time. As a result, they stay motivated even with an intermittent Internet connection.