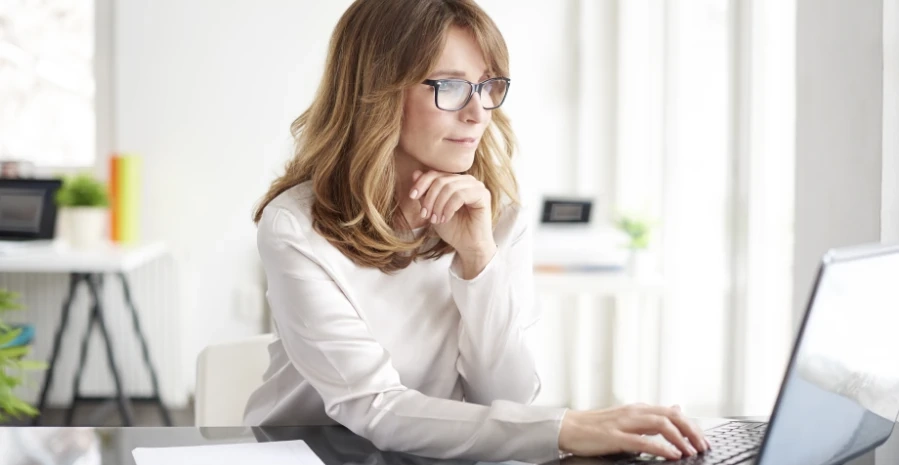 As a manager, getting everyone to log their time can sometimes feel overly complicated and cumbersome. This is particularly true if you're doing manual timesheets, where cases of time theft, dishonesty, and excessive overtime can be rampant.
That's why staff tracking systems are important. A staff tracker will help your organization keep a precise record of employee clock in and clock out times, as well as track attendance. You can then use the work hours records for accurate payroll processing and efficient workforce management.
There are several benefits of using staff tracking tools in your organization, which we explore below. We also list the five best staff trackers for monitoring your employees' time and performance.
Top Benefits of Staff Tracker Tools
A 2021 study by Top10VPN showed that the demand for employee surveillance software was trending upwards since the pandemic began. If you're not using staff tracking software in your business in 2023, we give you five good reasons why you should start today.
Accurate Paychecks
Would you rather your employees provide you with a rough estimate of hours logged or use an automated time tracking software? We bet you'd choose the latter option.
If you don't record the time actually spent on a project, how can you bill the client for it? By accurately recording each worker's time, you'll learn how many hours were put in. The precise log will not only guarantee accurate payroll processing but will also help you find ways to improve your estimates and quotes.
Increase Profitability
Lost time translates to lost money. A staff tracker provides valuable insights into how company time is spent. You can instantly tell if your employees' actions are profitable or not.
Plus, you can promptly compute your employee's utilization rate and how it affects your services or goods. The data collected by staff tracking tools highlight what areas of your business are spending the most and what areas bring the highest profits.
You can even examine which clients or projects are more profitable, so you know where to focus your energy.
Increase Productivity
A staff tracking app like Traqq allows workers to stay on track with ongoing projects. As a project manager, you can detect potential bottlenecks early on and identify areas that need improvement.
You can also use that insight to create better strategies that will help your team become more productive.
Effective Project Management
When you track your staff work time, you'll know which tasks take the longest, which employees are overworked, and who are underperforming. You can then use staff allocation features, calendars, and milestones to re-assign and shift deadlines for high-priority projects.
Transparency
Staff tracking software allows teams to log hours automatically, providing them with transparency when it comes to payment. Erroneous calculations will be a thing of the past when computing salaries.
Additionally, the staff attendance tracker ensures that the same rules of clocking work time apply to all team members. Plus, with an automated system, employees can rightfully claim overtime compensation since proof they have worked extra hours is visible.
Negative Effects of Employee Monitoring
According to one study conducted in 2019, 66 percent of U.S. companies say they monitor their worker's internet use. 45 percent monitor keystrokes and time spent at the keyboard, while 43 percent store and review their employees' computer files.
While employee surveillance is on the rise, what is its impact on employees?
Employee monitoring may create ethical concerns and feelings of distrust. The latest survey by Clutch reveals that only 10 percent of workers say they would trust their employer more if they were tracked.
Employee monitoring may cause workers to feel like their privacy is being invaded and violated. If neglected, this perspective can turn into resentment and reduced employee morale.
Employee monitoring can create a false sense of security, which can be a risk.
Employee monitoring lowers workforce retention.
Constantly tracking staff work behaviors may hinder employee autonomy in the workplace.
Indeed, 72 percent of employees say monitoring doesn't affect their productivity. Even so, businesses should formulate strategies that will promote the seamless integration of workforce tracking systems.
Top 5 Staff Trackers for Efficient Time and Employee Management
Your business needs data to help identify bottlenecks in your workflow processes and nudge your team along the path to more productivity.
The best way to collect such data is by investing in staff tracking systems like the ones listed below.
1. Traqq
A powerful time tracking app like Traqq provides your team with a convenient way to clock in and clock out. The tool helps supercharge your team's efficiency and productivity by ensuring everyone is accountable.
Traqq offers a robust suite of employee monitoring software, with emphasis on ethical tracking. With screenshots taken automatically and randomly every ten minutes, you can check on work progress without micromanaging people. The screenshots are blurred by default to hide sensitive information like passwords and messages.
The tool supports both online and offline employee time and activity tracking. That means every minute is accurately recorded even when working in areas with no internet connection. As soon as the connection has been restored, all data is synchronized to your account.
Traqq also offers detailed and easy-to-interpret reports. Such data can help you stay on top of your employee's performance, productivity, and activities. Additionally, you can confidently process your employee payroll details, with the affirmation that the data is accurate.
Notable Features:
Time tracking
App and website monitoring
Automated screenshots and screen video recording
Ethical employee tracking
Smart alerts and notifications
Robust reporting
Pricing
Free 21-day free trial
Free plan for a maximum of three users
Premium Teams – $6/user/month
Enterprise – Custom pricing
Traqq is a good fit for:
Freelancers who want to improve their time management skills
Remote teams with weak internet connection
Large corporations looking for a tool that can handle large teams efficiently
Pros:
Affordably priced
Has online and offline time tracker
Is simple to set up and use
Cons:
Has no support for integrations
Supported platforms: Web, Windows, macOS
2. Buddy Punch
Buddy Punch is a staff attendance tracker that offers an online time clock to help you stay on top of employee timesheets, overtime hours, and vacations in real-time. It enables you to see how your team is working by day, week, or a specific time period.
The tool supports automatic calculation of accrued vacation and owed time, and even tracks employee location.
Notable Features:
Paid time off (PTO) tracking
Overtime monitoring
Attendance tracking
GPS tracking
Timesheet approvals
Pricing
14-day free trial
Standard – $2.99/user/month + $19 monthly base fee
Pro – $3.99/user/month + $19 monthly base fee
Enterprise – Custom pricing
Buddy Punch is a good fit for:
Managers who want to eliminate time theft and buddy punching
Organizations looking to track time by business location
Employers who manage several departments that need multiple time clock options
Pros:
Offers multiple clock-in and clock-out options
Simplifies paid and unpaid time off management
Cons:
Has no dedicated time tracker
Supported platforms: Web, Windows, Android, iOS
3. Clockify
Clockify is a time tracking app that lets you and your team log billable time across projects. The app supports attendance monitoring and provides time reports for in-depth analysis of workflow and team performance.
Notable Features:
Time tracking
Reporting
Team management
Project scheduling
Time-off request
Expenses tracking
GPS location tracking
Pricing
Free plan available
7-day trial period
Basic – $3.99/user/month
Standard – $5.49/user/month
Pro – $7.99/user/month
Enterprise – $11.99/user/month
Clockify is a good fit for:
Employers who want to visually track work locations
Pros:
Has GPS tracking capabilities
Allows users to track specific projects and tasks
Cons:
Has limited scheduling and reporting capabilities
Supported platforms: Windows, macOS, Linux, Android, iOS, browser extension
4. Harvest
Harvest not only tracks employee time but also monitors employee absence and attendance. Employees can start and stop the task timer to generate data on the online timecard. Even so, the tool still lets users manually fill in timesheets at the end of their shifts.
Harvest sends automated reminders to encourage users to track time, ensuring a consistent recording of work hours.
Notable Features:
Time tracking
Project and team reporting
Invoicing
Budget and expense tracking
Pricing
30-day free trial
Free plan available
Pro – $10.80/seat/month
Harvest is a good fit for:
Businesses and freelancers who want to track to track time and expenses
Pros:
Has robust support for third-party app integrations
Offers team management and automatic invoicing options
Cons:
The free tier supports only one seat and two projects
Supported platforms: Windows, macOS, iOS, Android
5. TMetric
If you're looking for a digital helper in staff tracking and monitoring, check out TMetric. It helps you manage tasks, projects, teams, and time off requests. The tool also offers detailed reports for easy data analysis and optimized workload management.
Like Traqq, TMetric takes screenshots of employees' desktops to give you a visual of their activities. However, you'll need to manually check the option to blur screenshots.
Notable Features:
Time tracking
Task management
Project management
Reporting
Invoicing
Time off
Productivity tracking
Pricing
30-day free trial
Free plan available
Professional – $50/year
Business – $70/year
TMetric is a good fit for:
Software developers who want to measure project progress and set billable rates
Employers who want to track their employees' productivity levels
Pros:
Has project and task management capabilities
Offers options to set a budget for fixed fee projects
Cons:
Screenshots aren't blurred by default
Supported platforms: Windows, macOS, Android, iOS, browser extensions
Staff Tracking Tools Comparison Table
| | | | | |
| --- | --- | --- | --- | --- |
| Staff Tracking App | Best for | Free Plan | Free Trial | Price to Upgrade |
| Traqq | Teams of all sizes looking for a user-friendly, yet feature-rich time tracker | Yes, for a maximum of three users, with access to all premium features | 21-day trial | $6/seat/month |
| Buddy Punch | Businesses where buddy punching and time theft are widespread | No | 14-day trial | $2.99/user/month + $19 base fee per month |
| Clockify | Managers who prefer an automatic time tracker that also monitors employees' vacation, sick leaves, and other attendance matters | Yes | 7-day trial | $3.99/user/month |
| Harvest | Companies that want a clock for work with cost tracking functionality and PayPal integration | Yes | 30-day trial | $10.80/seat/month |
| TMetric | Employers who want a time tracker with overtime management capabilities | Yes | 30-day trial | $50/year or $5/month |
Staff Tracking FAQs
Q: How do you monitor staff working remotely?
A: You can invest in staff tracking tools to efficiently monitor your remote workers' time and productivity. The best tool should be affordable and it should offer all the necessary features that suit your business needs.
Q: How do you track employee performance from home?
A: A time tracking app with productivity monitoring features automatically records your employees' work habits. It provides team and individual performance data that you can analyze and measure. So, you can introduce strategies to improve productivity.
Q: What app can I use for employees to clock in?
A: Traqq is the best time tracking software that employees can use to clock in/out, regardless of their location.
Q: Why is tracking productivity important?
A: Tracking employee productivity in your company has several benefits:
Streamline workflow processes
Enables better resource utilization
Reduces costs on all levels
Identifies profitable and unprofitable projects/clients
Reduces time wastage
Q: Are remote workers actually working?
A: According to one Airtasker study, remote employees work 1.4 more days every month, which equals nearly three more additional weeks every year. Another study by Stanford shows that working from home increases productivity by 13 percent. So, yes, remote working has proven to be a more productive arrangement that also offers plenty of other benefits.