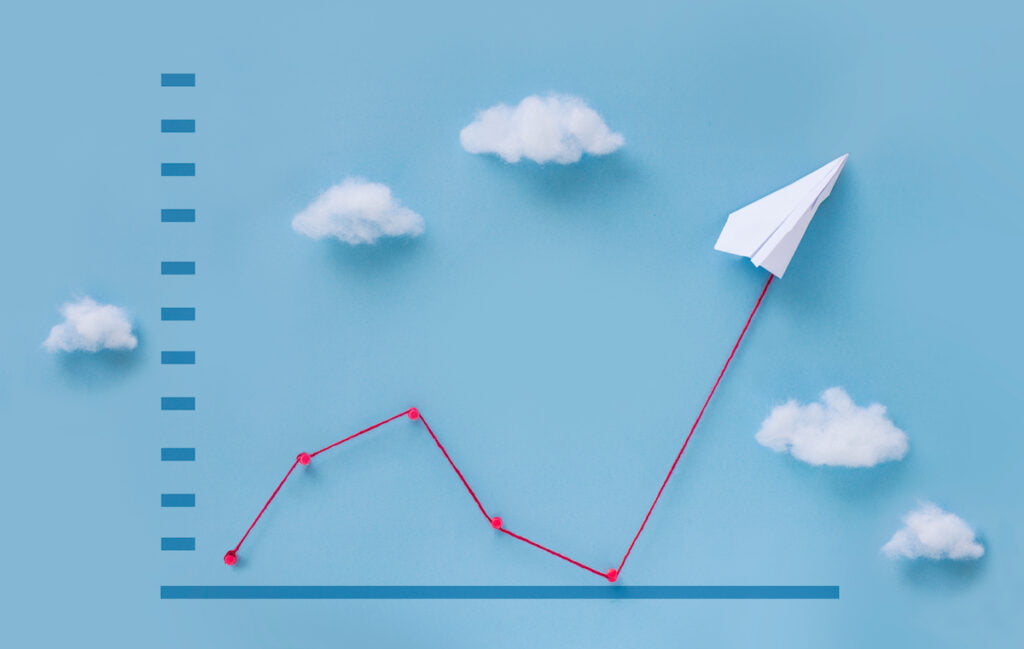 The last year and a half will go down in history as one of the toughest times for businesses, big and small. The pandemic challenged every sector of the economy, particularly small business owners, to think differently.
The world is slowly returning to normalcy, and keeping up with emerging small business trends will help you thrive in a post-pandemic world.
In this post, we've identified key business trends that will drive your business toward success in 2023.
A PNC survey shows a rise in the level of optimism for small business owners after the vaccination drive. Even so, things haven't been and aren't going to be the same again.
Competitors are always striving to discover new strategies for positioning their businesses in the market.
Below, we explore small business trends that are emerging in 2023 and how to take advantage of them.
1. Shift to Hybrid and Remote Work Models
Before the pandemic, remote work was not as widespread. Around half of hiring managers worked with remote teams to some degree.
Currently, hybrid and remote work models have taken center stage, with survey showing over half the workforce is now remote.
Employees now prefer flexible work arrangements with a survey indicating that many workers would quit if made to return to the office full-time. Therefore, business owners must develop a new work model that offers more flexibility if they want to retain talent.
Thanks to technology, managing a team of remote workers is no longer complicated.
2. Develop Digital Marketing Strategies
We live in a digital world, and as a small business owner, you pass on the opportunity to adopt digital marketing strategies in your business.
According to a Salesforce Small and Medium Business Trends report, 71 percent of SMBs cite digitization as the main reason they survived the pandemic.
Having a strong digital presence will allow you to reach more people and better market your products and services in less time.
If you haven't shifted to online channels, now is the time to do so. Customer buying habits have changed, and consumers now prefer being able to move freely between online and offline shopping.
Therefore, small business owners should create an online presence to expand their target audience.
3. Offer Buy Now, Pay Later Payment Options
Buy now, pay later (BNPL) is a new mode of payment that allows a consumer to own a product and pay for it in installments.
It's no longer a payment option reserved for large companies only, and consumers are finding this payment mode enticing.
BNPL providers all over the world have reported a sharp increase in user volume and it's one of the key small business trends to watch out for to boost sales.
In fact, 44.1 percent of Gen Z digital buyers are expected to use this payment option in 2023. That number is predicted to rise to 47.4 percent by 2025.
The report says that many large banks are already doubling down on Buy Now, Pay Later offerings.
You can integrate BNPL platforms like Shop Pay into your online stores to give customers the option to pay for products in installments of three, six, nine, or twelve months.
Developing new features will help you tap into new markets and consumers, and it's a trend that's expected to become mainstream in a few years.
4. Offer Free Shipping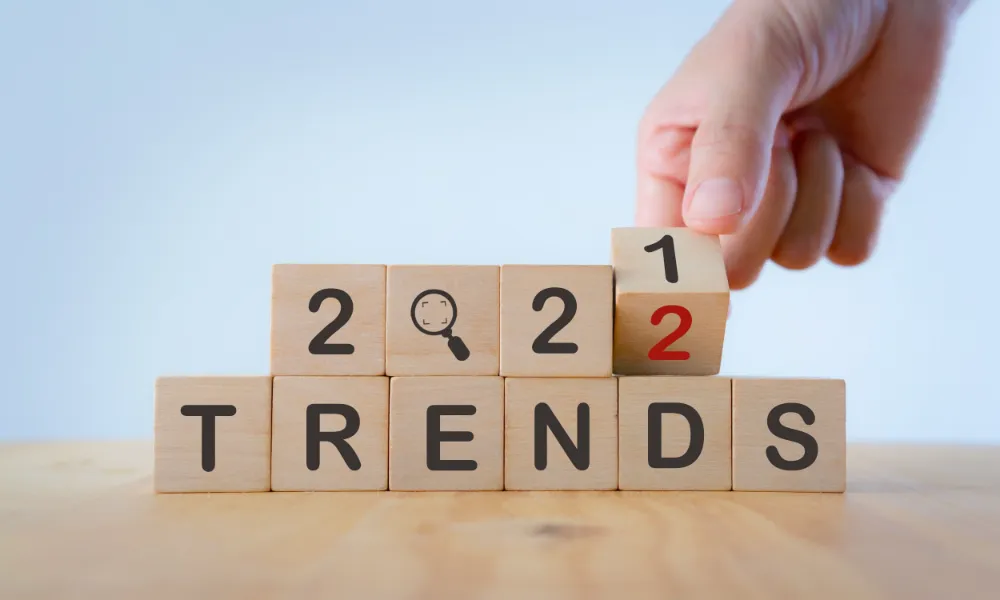 Shipping fees affect customer buying decisions. In fact, according to Jungle Scout's Q1 2022 Consumer Trends Report, shipping price is more influential than the product's price. One strategy to increase sales is to offer free shipping for your customers.
Free shipping will also increase the average order value and the number of items consumers can buy.
Consumers would be more willing to spend just a little bit more if it means they'd get free shipping.
However, if you want to offer customers free shipping, keep in mind the rising cost of delivery.
Set a threshold that covers everything that affects your profit margin, including the cost of products, shipping costs, and customs duties. Otherwise, you might have a hard time sustaining your business.
5. Consider Shipping Internationally
Small businesses can now optimize their businesses for international shoppers, further expanding their customer base. With e-commerce website creation platforms like Shopify, entrepreneurs can get started on their next big product launch in just a few steps.
Some of the hurdles you will have to overcome include shipping costs and timely deliveries. Most international orders have higher delivery costs, and this is one of the top reasons consumers shy away from buying items across borders.
To get past this, consider introducing shipping rates for different markets. Additionally, be clear and transparent about shipping costs. The last thing your consumers want is to be surprised with additional fees after placing orders.
6. Adopt New Tech
A common misconception when it comes to new technology adoption is that small businesses feel it's the realm of big corporations. The truth, however, is that small businesses can implement new technology immediately after it comes out.
For large companies, the new tech must be tested again and again, and by the time they set everything up, they are so invested that they don't want to change it again. Small businesses are more flexible, and this gives them an edge over large companies when it comes to the adoption of new technology.
Therefore, take advantage of emerging technologies like AR/VR in the workplace and be among the leaders of innovative marketing strategies.
Artificial intelligence (AI) is also another area of interest. Businesses can use AI in a wide range of applications, such as cybersecurity, customer relationship management, and machine learning.
Embracing AI future-proofs your business for the next ten or so years. However, you have to find the right balance between AI technology and human intelligence. Likewise, you must evolve the nature of your business to accommodate technological innovations like AI and machine learning.
7. Implement Cloud and Digital Technologies
Businesses that invest in cloud and digital technologies are more likely to prosper than those that don't. Leveraging technologies and apps like Traqq time tracker, Zapier, Slack, and Basecamp will increase your ability to drive success.
These intelligent business tools help to improve productivity and streamline collaboration with your distributed teams. They also play an important role in fostering relationships with customers.
8. Implement Cashless Payments
The pandemic has forever changed the way we transact. Face-to-face interactions are minimum, and cash payments are the enemy as people try to stay safe. If you haven't updated your payment system to cashless payments, you risk losing customers.
Your customers need to feel safe, and introducing various contactless payment options is among the key small business trends that will continue for the foreseeable future. As more and more customers carry less cash and move to digital wallets in place of plastic cards, small business owners must keep up with the changing trends.
9. Influencer Marketing on Social Media
Influencer marketing is a social media strategy that leverages endorsements from content creators on social networks. Not long ago, social media was reserved for entertainment but has grown to become a powerful marketing tool.
With the rise of content creators on social media, more businesses have started to realize the potential influencer marketing can have for their success. According to Statista research, influencer marketing reached an all-time high in 2021 when the market was valued at $13.8 billion globally.
This trend is expected to continue in 2023, and small business owners must adapt to it to drive conversion, engagement, and brand awareness. Local influencers can help you build better community partnerships and trust among your target audience without having to spend thousands on bigger influencers with a mass follower base.
Keep in mind that there are 4.65 billion social media users as of April 2023, which is more than half (58.4 percent) of the total global population. Reports also show that 326 million new users have joined social media since 2021, which is a massive growth in social media use.
This proves just how much visibility social media marketing can give you when it comes to creating a strong brand online.
10. Implement Social Media Commerce
You probably use social media marketing to reach a wider audience and boost sales. But have you considered using social media to sell products or services directly to consumers?
Social media platforms have integrated e-commerce for users — conveniently called social commerce. This is a business model where a business sells its products or services directly through the social media platform. That way, consumers can complete their entire shopping experience without the need to leave the app.
A good example is Facebook Marketplace, where users can purchase items within the app. The Instagram Store also allows customers to search for products, add them to the cart, and buy them directly without leaving the app.
Now platforms like TikTok, Snapchat, and Pinterest offer social commerce, making it a viable revenue path for small businesses.
11. Customer-First Approach
A 2016 Forrester data shows that 72 percent of businesses cite improving customer experience as their top priority. This small business trend is now important more than ever, in the wake of fewer face-to-face interactions.
Customer experience will be a big differentiator for businesses, and small businesses should strive to implement strategies that seek to exceed customers' expectations at every touchpoint. If done correctly, it will result in increased revenue and brand value, as well as better customer relationships.
In addition, the looming supply chain challenges mean consumers will be trying to contact businesses to get more information and updates.
You will need to keep up to offer an exceptional customer experience. In return, customers will remember you when supplies are back in stock.
Some strategies you can try include:
Chatbots – according to a Zendesk survey, 58.9 percent want speedy responses, while 72.5 percent expect quick resolution of issues. Since being responsive is a big part of customer service, chatbots can help bridge the gap between customer inquiries and delays in getting answers. This technology simplifies customer service by providing answers to FAQs, product recommendations, gathering feedback, and so much more.
Pick-up options – If you can recall, contactless pick-up options dominated 2020 and 2021. It's a trend that will continue in 2023, which means you should prioritize simplifying mobile ordering and offering curbside pick-up. E-commerce websites built on the Magento (Adobe Commerce) platform can provide this functionality with the addition of a simple store pickup extension.
Offer multiple communication channels. Establish several channels to expand customer reach, including live chat, email, social media, text, over the phone, and even video. This gives customers multiple options to get assistance quickly.
12. Move Towards Becoming More Eco Friendly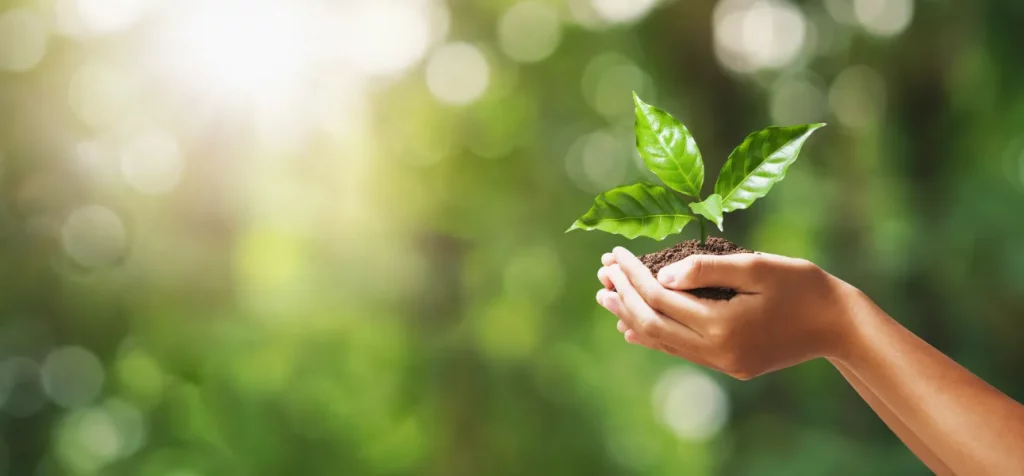 Global warming has been a huge topic in 2021, and consumers' expectations are shifting as they become more environmentally conscious. A 2021 Global Consumer Insights Survey shows that 50 percent of consumers would choose to buy sustainable products to help protect the environment. This is a 15 percent increase from 2019.
One good example is the use of LED light bulbs which can save up to $225 in energy costs per year and last up to 25 times longer than incandescent bulbs.
You can play part in these small business trends by:
Supporting environmental causes on social media
Donating to eco-friendly causes
Cutting down on waste – case in point, Microsoft's zero waste goal by 2030
Seek green certification programs in your country and strive to meet the program's requirements to be recognized as being green
Be conscious of the source of materials you use on your products and services, including packaging. Consider switching to sustainably sourced materials
Once you complete your transition to going green, be sure to make it known publicly. Additionally, notify your audience in social media and blog posts. You can also showcase your efforts on your website, packaging, and descriptions.
13. Video Marketing Will Continue to Grow
According to recent statistics by Wyzowl, 88 percent of consumers say watching a brand's video convinced them to buy a product or service. The same survey shows that 73 percent would prefer to watch a short video to learn about a product or service. Only 11 percent would rather read a text-based article.
Online video consumption has been steadily increasing. The average person spent 100 minutes each day watching online videos in 2021, up from 84 minutes in 2019. This means video marketing is a small business trend that isn't going away.
Therefore, when you're starting a small business, it's in your best interest to embrace it. Mind you, it doesn't have to be of high quality to be effective. Consumers will look for relevancy more than the quality of production. So, get a cheap camera or use your smartphone to start creating videos.
14. Prioritize Internal Employee Development
Investing in employee training is the key to business sustainability. According to Glint data, opportunity to learn is a key driver of work culture.
An effective approach to boost employee happiness in the workplace is to provide them with the resources and support they need to become their best selves and do their best work. Some of the focus areas to prioritize include:
Leadership and management training
Upskilling and reskilling workers
Digital upskilling
Amid the Great Resignation, one key area that can improve employee retention is investing in employee development. While training your employees is risky if they leave your company, it's still worth it. Research shows that 94 percent of employees would stay longer at a company if it invested in them.
Furthermore, profit margins are more likely to be higher in companies that provide learning opportunities to their workers. If you're planning to get in on this trend, be sure to talk to your team members one-on-one to understand what they are interested in.
In addition, offer more flexible work options so they can find time to learn new skills.
15. Take Advantage of Mobile Marketing
The growth of mobile e-commerce has increased by 68 percent as more users shop on their phones. As of 2021, there were 5.22 billion mobile phone users, which is 66.6 percent of the total global population. The number is still growing, for obvious reasons – phones are convenient, and users can take them anywhere.
Consumers expect to have an easy and user-friendly experience when navigating websites and looking for products. Yet, many shoppers say that their experience with mobile commerce was far from smooth.
As a small business, you can stay ahead of the competition by building mobile-friendly websites. To boost your customer's mobile experience, make sure links and pages are easy to navigate and implement measures that address security issues.
In addition, provide reviews and detailed product information on your online store so that customers can find everything they need from one location.
16. Go Big on Networking and Collaboration
One of the most crucial small business trends that small businesses can't afford to ignore is networking. By collaborating with other businesses, you get to earn referrals from major industry players. You also learn more about market perspectives that can help you shape and improve your business strategies.
In addition, networking and collaboration allow you to tap into other businesses' experiences, and this can help you boost your business growth. Keep in mind that competition will always be there. But when you network with like-minded people, you stand a better chance of coming out on top.
Research and join webinars in your area and online, meet with competitors, and participate in small business events. Basically, do everything you can to network with fellow business leaders to gain a competitive edge.
Small Business Trends 2023: Which Ones Are Right for You?
In 2023, all focus is on the employee and customer. Employees are looking for workplaces that offer better work-life balance, growth opportunities, and happiness. When your in-office or remote workers are happy, your customers are happy.
Customers also want better services, quick responses to their queries, and faster resolution of issues. They also prefer mobile-friendly websites, convenient delivery (including free shipping), and cashless payment options.
Embracing certain small business trends will ensure better business sustainability and growth.