While having an iPhone on your desk is undeniably exciting, it can harm your productivity by distracting you from work or failing to meet your professional needs. Whether you want to use your phone for marketing, content creation or anything else, there are several hacks to help you achieve more.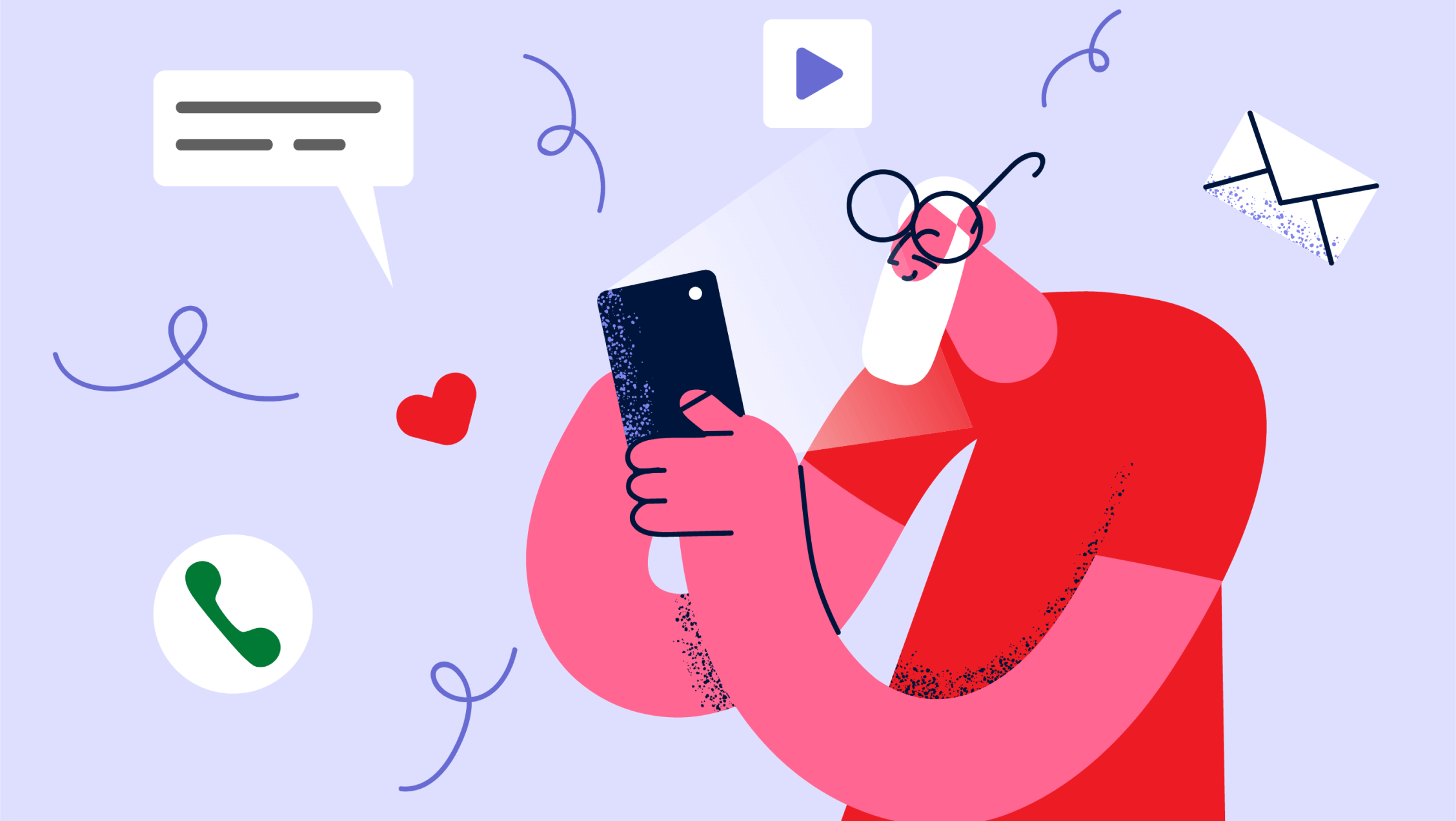 1. Perform storage optimization
The latest iPhone comes with a base storage of about 128 GB. It allows further expansion by adding up to 32 GB of external storage. With that, you can keep plenty of photos, applications, videos, text, music, etc., and optimization can help you make maximum use of the available space.
When you let unneeded content stay on your iPhone, you deny yourself the space to store important data. For instance, you might have too many WhatsApp images and videos hogging up valuable storage. You need to regularly delete unnecessary files and clear the app's cache to avoid that.
You can create more space if you choose to store your files in the cloud. Instead of downloading videos and music, stream them on streaming channels.
When you optimize storage, you get different benefits:
Your iPhone's performance increases.
You can be more productive due to your iPhone's better performance.
Your iPhone becomes more effective in the long run.
You extend the battery life of your phone.
You increase the lifespan of your phone because you will not be overworking it.
Optimizing the storage of your iPhone should be your first step towards improving its performance. However, you might not be sure about how to keep your phone optimized all the time. You can click here to access useful information about enhancing the performance of your iPhone by optimizing its storage.
2. Schedule a notification summary
You need to stay informed on what messages are coming in, the calls you missed, and upcoming events. Notifications on your iPhone play an important role. However, they can be a huge source of your poor productivity. Every time a notification comes in, chances are high you'll check what it's about, and the time you spend reading and responding to the notification eats into your productivity.
You may decide to customize your notification settings to view the most important alerts only. The better way is to schedule your notifications to deliver a summarized report at a specified time. You don't have to include all the notifications that come in during the entire day. You can choose to only receive a summary of what is important.
A scheduled summary is crucial when you need to minimize distractions. It helps you focus on what matters most. It works almost like setting up Focus Status on your iPhone. You can customize it to allow only a few apps to stay active while the others are dormant until the time you set lapses.
3. Turn on Do Not Disturb
When you are working at your desk with your iPhone next to you, things like incoming calls and messages can be a nuisance. One of the solutions you have is to activate the silent mode. This, however, does not entirely save you from disturbances. You can still see your phone's screen light up, meaning someone is calling or there is an incoming message.
While some people might have advanced multitasking skills, for others, it is nearly impossible to perform more than one task at a time. The good news is that you can be free from distractions at work. Turning on the Do Not Disturb mode will help you work better. Your phone's screen will not even light up because any calls will be directed to the voicemail, and you will have enough time to focus on your work and therefore improve your productivity.
Sometimes, you may have the need to permit specific calls while blocking others. The Do Not Disturb mode allows you to customize that. When the allowed calls come in, your screen will pop up, and you will get alerted.
4. Focus on what's important
People often believe that they can accomplish more tasks by pushing themselves harder. That said, when you have too much to handle, your work quality will begin to deteriorate. You will most likely have lesser output and feel resentment for everything that you do. Sooner than later, you will start to experience work-related stress, get irritated, and feel depressed.
Reduce the number of assignments you handle each day at work to reduce work stress. Pay close attention to what is important. Put all of your effort into finishing your priority tasks. Here are a few suggestions to help you maintain your focus on what truly matters:
As an individual, your abilities are limited. Appreciate that and the fact that you can only complete one specific task at a time.
Schedule your tasks based on priorities. Remember that the most significant things come first.
Regardless of the nature of your work, keep yourself motivated. Concentrate on achieving your life goals.
Break down your tasks into segments and do each segment at a time.
5. Use the Notes app to scan documents
The Notes app on your iPhone is designed to help you take notes in an instant. The app helps you quickly capture your ideas and thoughts, do sketches, add checklists, and upload your notes to the cloud. The use of the Note app goes beyond just taking handwritten notes. One of its advanced features allows scanning documents.
When you open a note, scroll to the bottom to reveal the scanner. Place the document you'd like to scan in front of your screen and tap on the camera icon. The iPhone camera instantly launches when you tap the symbol. You can enable automated scanning of documents on your phone by setting it to Auto mode.
If Auto mode is not set, you have to use the manual method. Set the document margins by dragging the corners, and once you tap on the open camera, it will capture an image of the entire displayed document. Tap the Save icon to save your document. Remember to optimize your storage by saving it to the cloud or an external drive.
6. Set app usage limits
Your iPhone comes with many built-in entertainment and socialization apps. Examples include YouTube, Facebook, Instagram, and Twitter. Whenever they are open, you might always want to pause and take a peek to see what is happening or trending. It could be worth it to set app limits to free yourself from the temptation.
Setting app usage limits means that a certain app will only be active at specific times of the day. In Settings, open Screen Time and turn it on. Check the App Limits setting and then tap Add Limit. Include all the applications you wish to restrict and select the most appropriate settings. Tap Save and you will free yourself from a lot of distractions.
7. Turn off the Raise to Wake feature
Your iPhone might stay idle, and the screen might remain off for many hours. If the Raise to Wake feature is on, it makes an entire difference. The moment you lift your phone, it automatically activates the screen and unlocks it if you have enabled the face recognition feature. The problem with this feature is that it can affect your productivity.
When your screen goes on, you will immediately view the notifications, messages, emails, chats, and many more. The best way out is to keep it off. Open Settings and tap Display and Brightness. Check the feature Raise to Wake and turn it off. It will keep notifications off so that you can focus on your tasks and what is important.
Conclusion
Your iPhone contains many features that are more powerful than those of many older computers. However, you can increase its efficiency even more and enhance your productivity as well through a few simple tweaks:
Pay attention to your phone's storage and focus on optimizing it.
Mute notifications to limit disturbances from them.
Avoid handling too many tasks as it can only increase your stress.
Break down your tasks into manageable chunks.
Switch on the Do Not Disturb mode and disable the Raise to Wake feature.