How to install Traqq – your new favorite time tracking app
Congrats! You are just a few steps away from using one of the most effective time tracking apps. Let's see what needs to be done to start tracking your billable hours with Traqq.
Follow the steps below to install Traqq:
In your browser, go to Traqq's website and log in to your account.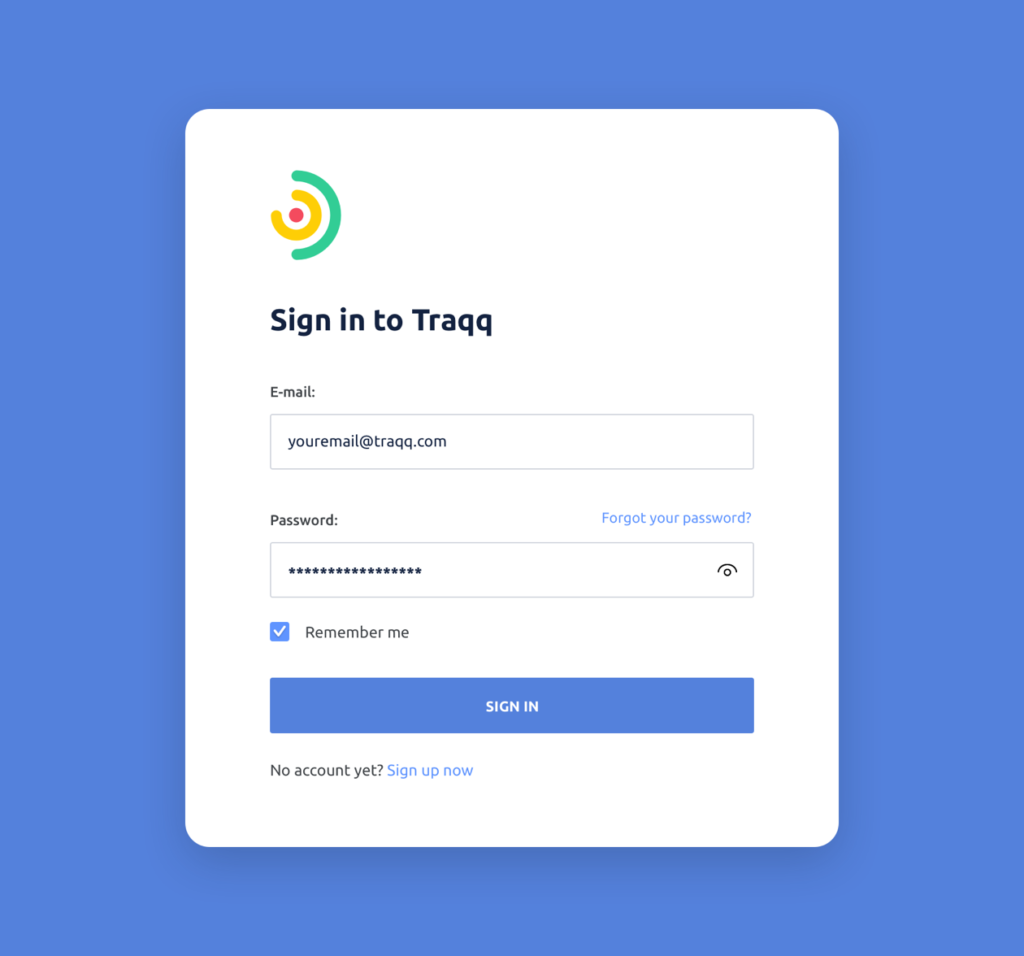 2. You will be redirected to your Dashboard. In the left menu, click on Downloads.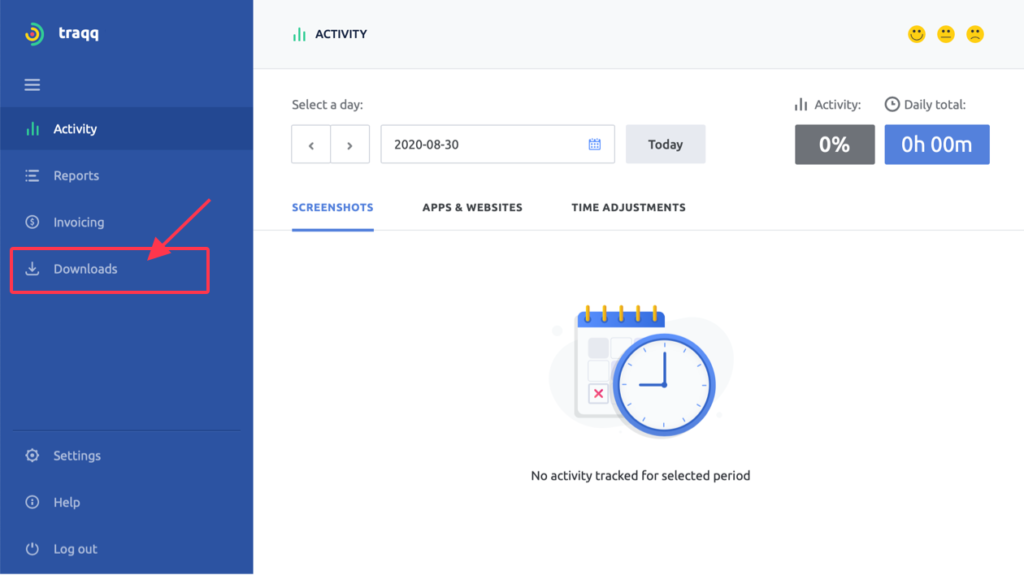 3. Click on the download button next to the respective OS option - Windows or Mac.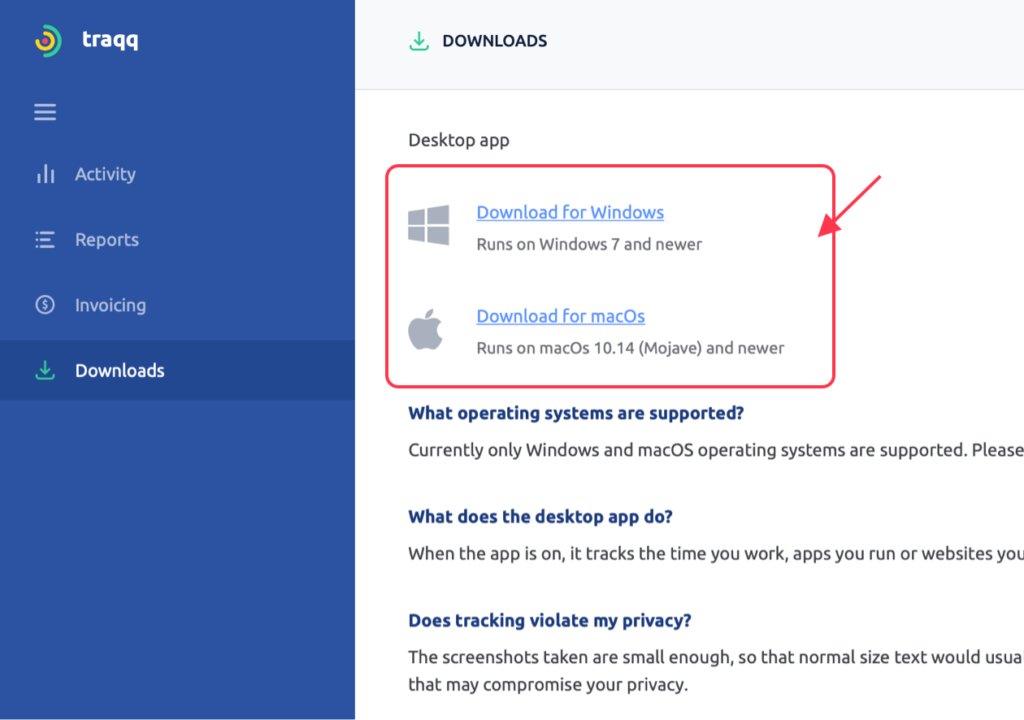 4. Wait until the installation file will load.
4.1. For Mac users: double-click on the installation file and drag-and-drop Traqq to the Applications folder. Continue to step 5.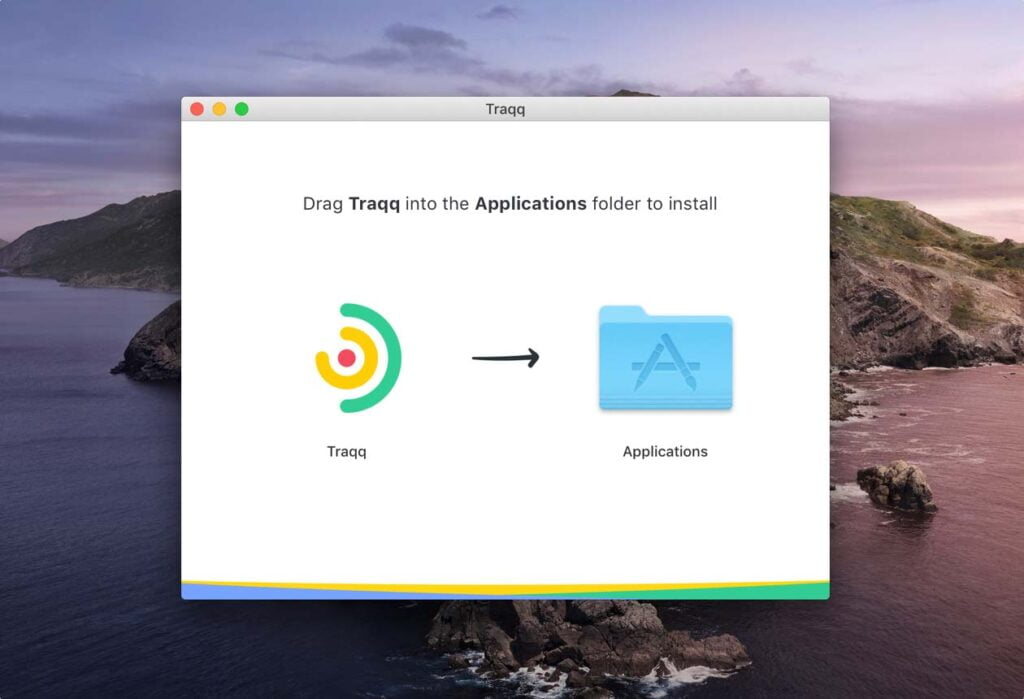 4.2. For Windows users: click on the file and allow Traqq to make changes to your computer and follow the installation process. It usually takes less than a minute to install our employee tracking software.

5. Fill in your login credentials and that's it! You are done with the installation.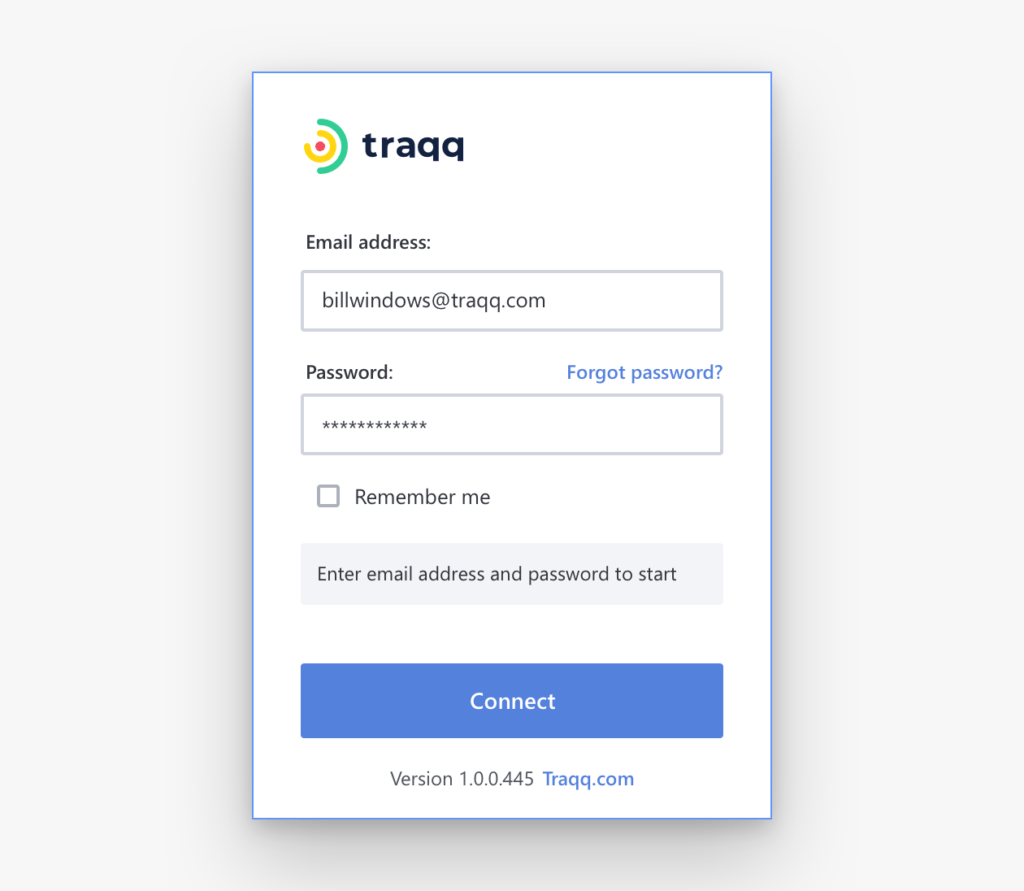 As advised on the screen, hover over the Traqq icon in your deskband or tray to start tracking your hours. You are all set!

P.S. If you had any issues during the installation process, don't hesitate to contact our Support Team at support@traqq.com