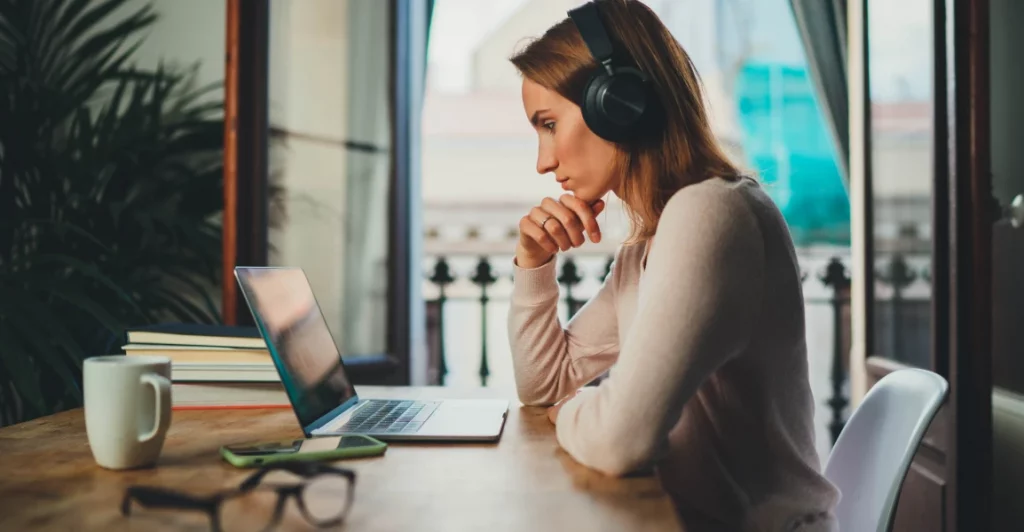 Freelancers, contractors, consultants, and others who rely on time tracking software to keep tabs on their projects and clients have better control of their workflows. While Hours Time Tracking helps you or your teammates monitor time spent on projects and tasks, it might not be a good fit for everyone.
The best time tracking app enables you to bill clients accurately, record time spent on tasks, and manage your projects more efficiently. It also offers useful features like productivity tracking and activity monitoring.
That's why Traqq is the best free alternative to Hours Time Tracking. We take a closer look at what each time tracking app offers and tell you why Traqq is the better time management tool.
What Is Traqq?
Traqq is a time tracking app that helps organizations and their workers record billable hours and boost productivity. It offers a straightforward and efficient way to monitor the time employees spend on tasks at work.
The tool comes with a free version, which gives users access to all the premium features. Traqq can be useful for small, medium, and large organizations that want to boost performance and profitability.
Some of the things Traqq can help you with include:
Invoice clients directly from the app
Identify tasks that are taking the most resources
Manage workload to prevent overworking and burnout
Monitor your teams and their hourly rates
Generate and export detailed reports
What Is Hours Time Tracking?
Hours Time Tracking app lets you monitor time to learn more about your productivity, as well as bill for your time. It's more of a timesheet app, but it also offers features like invoicing and reports.
Unlike Traqq, Hours doesn't offer employee monitoring features or web and app tracking.
With the Hours time tracker, you can:
Track time for multiple tasks
Create customized invoices
Create teams and approve or reject employee time records
Traqq Vs. Hours Time Tracking: A Side-by-Side Comparison Table
| | | |
| --- | --- | --- |
| Traqq | Features | Hours Time Tracking |
| Premium Start – Free for up to 3 users, with access to all premium featuresPremium Teams – $6/seat (user)/month, billed yearlyEnterprise – Custom pricing | Pricing | Hours Personal – Free, with limited featuresHours Pro – $6.67/user/month, billed yearlyHours Teams – $6.67/user/month |
| Automatic time tracking | Time Tracking | Manual time tracking |
| Yes | Offline Tracking | No |
| Yes | Idle Time Detection | No |
| Yes | Automated Screenshots | No |
| Yes | Apps and Websites Monitoring | No |
| Detailed reporting | Reporting | Basic reporting |
| Share directly via email, download in CSV or PDF formats | Report Sharing | Print or download in CSV format |
| Yes | Manual Time Entries | Yes |
| Desktop app for Windows and macOS | Platforms | Web, iOS, Apple Watch |
Hours Time Tracking Vs. Traqq: A Detailed Features Comparison
Now, let's take an in-depth look at what each time tracking software has to offer.
Time Tracking
Want to understand where your time goes or how employees spend company time? Choose a time tracker that has a clean and user-friendly interface. When it comes to time tracking, is Traqq a better alternative to Hours?
Hours Time Tracking
Manual Time Tracking
Hours works online and has apps for iOS and Apple Watch. To start recording time for a specific task, you first need to create a project and specify the client or tasks.
On the Timer tab, click on Add new timer and type the name of your project or select from a list of existing projects. If you're creating a new project, you'll see a form to fill in additional information for that project.
You also have the option to add a task to a timer. To do that, click on the timer row and select the task field. Enter a new task or select an existing one from the drop-down list. To start tracking time for a project, click on the clock on one of the timers. Click on the clock again to stop the timer.
If you have several projects, you can switch between the timers with a single click. The captured time will appear on your timeline as blocks of time.
Manual Time Adjustment
The option to add time manually is helpful when tracking tasks and projects. It lets you account for the billable time that you forgot to record, like a meeting with a client.
Hours lets you edit time by dragging on its edge. Alternatively, click on the project whose time entry you want to change and adjust the time using the arrows.
You can add notes to any time block on your timeline to provide more details about the edited time entry.
Keep in mind that you need to upgrade to Hours Pro to access Hours Web. The basic Hours Personal plan is only available on mobile.
Traqq
Automated Time Tracking
Traqq offers a simple way to track your projects or tasks. To use it, you must download the Traqq app for Windows or macOS. Once installed, the app records the time you work on tasks, the apps you use, and the websites you visit.
To start tracking time, double-click the deskband or right-click the Traqq app and select Start working. To stop the timer, double-click the Traqq app icon or right-click it and select Stop working.
To view more details about your activity, right-click the app on the taskbar and choose View activity. This will open the online timeline, where you can access the Dashboard, Activity, and Reports, among other options.
You'll get notified of every hour worked, so you can stay on track and take the necessary breaks.
Idle Time Tracking
Traqq's automated time tracking ensures that you capture all worked hours by the minute. The intelligent app detects when you're inactive while the timer is running and alerts you to turn it off or continue working.
If you return to work but forget to run the timer, it will prompt you to turn it on when it detects activity. The app also stops the tracker when your computer goes to sleep mode, but continues tracking when you click the Start working button.
Hours Time Tracking doesn't offer smart alerts and notifications, nor does it notify you of how long you've been working on a project/task.
Manual Time Adjustment
Editing time is more straightforward on Traqq. On the Activity tab, you'll see an option to add time. Click on it, select a date using the built-in calendar, and adjust the time accordingly.
The app makes it mandatory to provide a brief explanation for adding time. This makes it easier for the client to understand the manual time entry. Once you're done, click Add Time. The added time will be indicated on your timeline.
Alternatively, go to the Time requests tab to add time manually. You can also view all adjustments and when they were added.
Offline Time Tracking
Another reason why Traqq is one of the best Hours Time Tracking alternatives is because it tracks time without an active internet connection. It means you can work from anywhere and still log your activity.
The app will synchronize the recorded time with your online account as soon as you get connected.
Timesheets
Timesheets enable you to analyze your team's activity levels and monitor their performance. The data can prove useful when managing workload and streamlining workflows.
Hours Time Tracking
You'll find the Timesheet feature under the timeline page on the main Timers page. Clicking on it reveals a list of projects, clients, and tasks and their respective dates. On Hours, the "Timesheet" entry feature was designed to allow the addition of "non-timeline time". This refers to time entries that don't have a start and stop time.
To add non-timeline time, click on the appropriate cell and manually input the amount of time spent on that project for the selected day. That time will be added to your total time for that day, as well as on your reports.
Traqq
Traqq offers automatic and more detailed timesheets. You can see the productivity levels of each individual in percentage form, making it easier to interpret and compare weekly performances.
Seeing all this information on one screen not only saves time but also simplifies analyzing your team's performance levels and total billable hours. You can also tell who's been struggling and follow up to determine the issue.
Reporting
Reports are crucial when managing your personal or team's time. They offer a visual presentation of data collected on your personal or team's performance. They also provide useful insights into the overall performance of the company, including profitability and expenses.
Hours Time Tracking
The Reports page on Hours shows the time spent on each project on a neat chart. Each project is represented by the color you picked when creating it for better visualization.
You can sort reports by projects, tasks, and people, or create daily, weekly, monthly, quarterly, yearly, or custom reports. The visualizations adjust accordingly, depending on the filters you apply.
You can choose a detailed or summarized view, or group the data to break it down further. The tool lets you download a report in CSV format or print it to share with clients or other departments.
Traqq
Traqq offers powerful reports that are easy to analyze and understand. The reports are highly detailed and show time utilization, as well as the overall team efficiency. You can use the reports to detect overworked or underworked employees, as well as loopholes in your workflow processes.
Traqq offers the following reports:
Weekly Summary – a weekly report showing your personal or team's performance and activity levels.
Time and Activity – a report capturing the activity levels and the total amount of hours you or your team has worked during a given period.
Apps and Websites – a report showing how much time you or your team spent on specific apps and websites over a given period.
Manual Time Adjustments – a report that shows how much time was manually added to the timeline over a selected period.
Amounts Earned – a report indicating the total amount you or your team earned during the selected period.
Idle Time – a report showing the total amount of idle time during a specific period.
With Traqq, you can share reports via email. Alternatively, you have the option to download them in CSV or PDF formats and share them with clients or other departments.
You can also schedule reports to be sent out daily, weekly, or monthly, at specific times. This can be quite useful when dealing with multiple.
Productivity Tracking
The best way to detect and eliminate time wasters for you and your team is to use a daily activity tracker. Is Traqq one of the ideal Hours Time Tracking alternatives when it comes to productivity monitoring?
Hours Time Tracking
The tool doesn't register keyboard and mouse clicks, meaning it can't track how actively team members are using their computers.
However, you can see the projects that teams are currently working on and their progress.
Traqq
Traqq accurately tracks user activity based on their keyboard and mouse movements. It then presents statistical data in the form of activity level percentage, attached to each screenshot on your timeline.
We should point out that Traqq doesn't log your keystrokes. It only tracks mouse and keyboard movements to detect activity and remind you to switch the timer to record your billable time.
The activity levels are color-coded for better visualization. Green depicts high activity, yellow shows normal activity, and red means low activity.
The information shows the peaks and drops in user activity levels throughout a workday. You can then use the data to strategize a more efficient workflow to boost productivity.
Employee Monitoring
One sure way to check on your employees without interrupting their workday is via employee monitoring. A good time tracker allows you to monitor your workers' progress without making them feel like they are being micromanaged.
Hours Time Tracking
Hours doesn't offer employee monitoring features. It's solely a time tracking app for recording time spent on projects or tasks for your clients.
Traqq
Automated Screenshots and Screen Recording
Traqq also promotes ethical employee monitoring. It captures screenshots randomly, every ten minutes, and images are intentionally blurred to protect the user's privacy.
Each screenshot represents 10 minutes of the hours logged and is saved on the Activity page. The screenshots allow supervisors to track work progress, monitor activity levels, and ensure no one is flouting company policies.
Optionally, the tool can record ten-second video clips of user desktop activities, which, like the screenshots, are blurred by default. The manager can see cursor movement across the worker's screen to depict high or low activity levels.
Apps and Websites Monitoring
Traqq also records every minute spent on the apps you use and the websites you visit. The app automatically starts tracking any apps or websites you spent more than ten seconds on.
You can later view a visual chart of apps and websites usage and how long you spent on each.
Verdict
As you can see, Hours Time Tracking can be a great option if you're looking for a time tracker with basic features. Traqq, on the other hand, offers more than just time tracking. It lets you monitor employees, track productivity, and generate detailed reports.
Use Traqq if you:
want to create a smoother workflow
wish to generate and share detailed reports with ease
prefer a tool that promotes ethical employee monitoring
work offsite often and want a tool that supports offline mode
Use Hours Time Tracking if you:
are looking for a tool designed for Apple devices, including Apple Watch
want basic time tracking features
want a timer that lets you set up and monitor multiple tasks