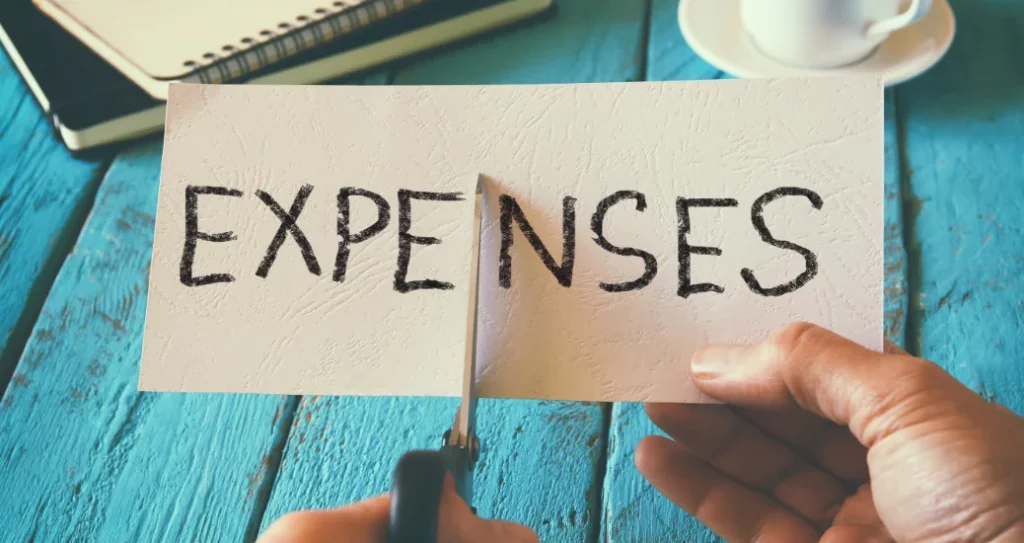 Even before the pandemic, cost optimization has been a top priority for businesses.
However, these unpredictable times have forced organizations to find strategies that will help them survive financially.
Indeed, it's high time businesses ditched the traditional cost-cutting measures.
Even so, cost optimization is not simple. Many organizations fail to make the right investments that will help them cut down expenses.
So, in this post, we're going to share 16 strategies that will help you maximize your cost efficiency.
What Is Cost Optimization?
Before we share the tips, let's discuss the cost optimization definition first. Simply put, it is the process of cutting down unnecessary business expenses to increase the bottom line.
Enterprises and organizations use different methodologies and get varying results, depending on their needs.
However, no matter the industry, cost optimization remains a continuous, dynamic, and reflective process. After all, businesses are fluid and their strategies for reducing expenses should follow suit.
Now, as we've said, the process is not as simple as you think. Surprisingly, 8% of U.S. companies do not have a framework for managing costs.
If you use an elimination-only approach, there are tons of other useful strategies you may miss. As a result, you're only costing your business more.
Note: You can create an infographic for this:
6 Approaches to Cost Optimization
Elimination – Getting rid of unnecessary processes, products, workflows, and benefits.
Adaptation – Using adaptive solutions to adjust to market and customer demands.
Improvement – Reducing bottlenecks and redundancies by streamlining workflows and processes.
Combination – Lowering expenses by bundling services and goods across the organization.
Substitution – Using more affordable alternatives to services and products.
Repurposing – Meeting demands by breathing new life into existing technology, processes, and tools.
Under these cost optimization approaches are strategies you can adopt to reduce expenses in your organization. Below, we'll share some techniques you can use to finally succeed at your cost-cutting initiatives.
1. Assess Your Expenses
Before you can come up with a great action plan, you need to evaluate the operational costs of your organization. You can use the collected data to analyze your expenses—from the largest to the least relevant. Doing so will help you uncover 'hidden' costs that may be racking up your total budget.
Understanding your business expenses will help you come up with logical solutions. Besides, this exercise will also determine unnecessary elements that do not add value to your organization. After all, you cannot manage something that you haven't measured.
2. Manage Time Efficiently
A 2014 Salary.com survey revealed that 89% of U.S. employees waste time at work. Naturally, time theft affects an entire organization. After all, time is money. So, if you want to optimize operational costs, you need to find ways to manage time efficiently. Here are some things you can do in the workplace:
Avoid Unnecessary Meetings
According to data from Atlassian, U.S. businesses lose $37 billion worth of salaries due to unnecessary meetings. If you want to maximize meetings, you should prepare an agenda and send that to the participants prior to the appointment. In most cases, some concerns will be addressed in the email, which will eliminate the need to hold a meeting.
Eliminate Distractions
Cyberslacking is quite common in the workplace. The same Salary.com survey revealed that instead of working, employees spend time on social media. Meanwhile, 13% watch sports events that take place during office hours.
So, if you want workers to use their time for productive activities, eliminate distractions. You can ask the IT department to block sites that are not necessary for work. These websites can include social media networks, betting/sports sites, and even shopping sites.
Track Time
The easiest way to manage time in the workplace is by using a time tracker like Traqq. This app will generate productivity reports that show you how time is spent. As a manager, you can review individual and team efficiency.
Traqq monitors the websites and apps that employees use. So, you know that every minute paid is a minute worked. It even shows you the activity levels of each person. What's more, you will know what someone is doing at a given time by checking the screenshots.
3. Perform Regular Cost Analysis
One of the best ways to maximize your expenses is by visualizing your cost reductions over the short, medium, and long term. You need a longer time frame when evaluating solutions that will lower your expenses. This way, you're always basing your performance on results that will last long. After all, a McKinsey survey revealed that only one in four companies can sustain reduction efforts for four years.
4. Use Updated Marketing Methods
Paid advertising can be expensive, but it is one business expense that you cannot go without. However, you can find more affordable alternatives to optimize costs. Here are some options:
Networking – Take networking opportunities and potential clients will easily recognize you. Because they can identify your brand, they are more likely to work with you.
In-house marketing – Instead of hiring a third-party provider, invest in having an in-house marketing team. You can hire experts and specialists who can make long-term plans for your company.
Boosting your online presence – There are several platforms that you can use to boost your online presence. You can choose the right social media network for the demographics that you're targeting. Just make sure to have the right goal and strategy instead of posting randomly.
Soliciting reviews – Your current customers can bring in more clients if you ask them to write reviews for you. You can feature their testimonials on your website or social media accounts. After all, people are more likely to trust a brand if it were recommended by a family member or friend.
5. Outsource Certain Duties to Freelancers or Remote Workers
It's not surprising why there's always a growing trend in hiring remote workers. After all, it brings better productivity, flexibility, and even cost savings.
By having a remote team, you can save a lot on various business expenses. For instance, you wouldn't need to maintain office supplies and equipment. You may not even have to allot a huge chunk of your budget on real estate.
According to a survey from Mental Health America, employees reported less stress when they started working from home. 75% said that they had fewer distractions while 60% mentioned having a quieter work environment.
These days, it's not uncommon to find ambitious, tech-savvy, and results-oriented remote workers. After all, there are many good reasons why the global market value of outsourcing keeps growing.
6. Switch to Digital Communications
You may think that you're spending a minimal amount on paper, mailing supplies, ink, and postage. However, if you're not careful, the costs can rack up to extraordinary amounts.
When you go paperless, you can lower these recurring expenses. If it's possible, opt for digital invoicing and a virtual payment system. File and organize the necessary paperwork online. Otherwise, if you print everything, you will have to handle piles and piles of paper.
7. Enhance Process Management
When you're identifying issues and bottlenecks in business processes, it's not enough to evaluate cost centers or ledger accounts. You also need to assess if there are duplicates, reworks, or low-value activities.
Unfortunately, many businesses struggle with understanding the processes involved in providing their services or products. Indeed, you need to invest time into evaluating the enterprise as a whole.
It's critical to define the products or outcomes delivered at the end of each process. You should also identify the accompanying suppliers, components, and limits. Remember that you need information when reducing and managing costs. So, you must pay attention to various internal processes.
8. Choose Green Suppliers
An article published in Harvard Business Review reported that utility expenses make up around 20% of the average office building's cost. Indeed, energy bills can influence your business expenses.
So, as much as possible, choose energy-efficient appliances and equipment. You may have to shell out more upfront, but in the long run, you can save a lot of money.
It's also worth noting that traditional telephone lines can be unnecessary and expensive to maintain. Instead, it's best to switch to virtual phone lines, VoIP, or cell phones.
9. Reduce Your Financial Expenditures
Review your financial accounts and insurance policies to see where you can cut down. Here are some tips you can follow:
Save money on insurance by comparing different providers and policies. If you want to stay with your current provider, show them other competitive rates and ask them to match your ideal quote.
If possible, consolidate bank accounts or insurance policies.
Determine if you have duplicate coverage or if you're over-insured by assessing policies.
Perform a comprehensive cost-benefit analysis to avoid unnecessary debt. You can also forecast expenses for a business expansion to determine opportunity costs. Doing so will allow you to identify the effects of debt payments on cash flow. Remember that your company's rating, borrowing, and interest rates will be affected strongly by excess debt.
Also, if you're a small business owner and your business credit card is in your name, pay the balance in full every month. Interest fees can add up quickly. So, it's not wise to add up the amount and pay it off at the end of the year.
10. Consider Purchasing Used Equipment and Furniture
According to an article published on Entrepreneur.com, companies can save up to 60% when they purchase used copiers, computer equipment, and office furniture. So, make it a part of your cost optimization strategy to say "no" to brand-new items.
You may even find refurbished furniture that looks new but is available at a discounted price. Having vintage items in your workplace is not all bad. Compared to luxury goods, these things can cost you pennies and yet still serve the same purpose.
11. Reconsider or Renegotiate Contracts
When it comes to cost optimization, you also need to renegotiate with creditors. Discuss new terms with your suppliers and find better payment terms that will not bring significant financial consequences.
Ideally, you should also review existing contracts and compare them with the best offers in the market. Research what other suppliers are offering and see if your current contracts align with them.
During the process, you should improve your purchasing department. Look for trade partners that can help you optimize your business costs. These suppliers should represent feasible investments.
You'll need careful planning, especially since cost optimization may require your company to change suppliers. Make sure that the workflow and quality of output will not be affected during the transition.
12. Reconsider Your Office Location
According to data published on Statista, in New York, annual prime office rents in 2021 were worth $129.39 per square foot. Indeed, real estate can be among the biggest expenses of your company. So, if you can operate without a physical location, then don't rent or buy one. Otherwise, move to a different location with more affordable rental fees.
There are plenty of options here. You can have your employees work from home or let them telecommute. You can work out a schedule where only a portion of your workforce will be in the office. This way, you won't have to carve out a budget for a bigger office space.
13. Purchase from Local Suppliers or Shops
One of the best cost optimization hacks is to buy from small businesses in your area. When you shop locally, you can enjoy more flexibility. In most cases, small enterprises can tailor their product or service to suit your needs. So, list down all the major companies you partner with. Then, look for local suppliers that can offer the same quality and service at a lower price.
When you purchase locally, you're also bringing a host of benefits to the entire community. For instance, when the demand is high, more jobs are created. With money circulating in the community, locally owned businesses will flourish. They will be able to donate to local charities and even provide unique offerings to the consumers.
14. Fly Less
Not only are unnecessary trips time-consuming, but they can also be expensive. One great cost optimization hack is to use video conferencing apps like Zoom or Skype. Instead of flying to a different state for a business meeting, cut down travel costs by holding a virtual meeting.
15. Invest in Professional Growth
This tip may seem like a business expense instead of a cost-cutting move. However, you must consider how rework is negatively affecting your workflow and budget. Now, when you invest in professional development, employees become more efficient at their jobs.
What's more, you can identify weaknesses and convert them into learning experiences. This way, the company can use cost optimization strategies that can help motivate employees. After all, it is more affordable to train professionals than to hire specialists.
What to Avoid When Optimizing Business Costs
Unfortunately, a Gartner survey revealed that 43% of cost optimization initiatives fail. There are several reasons why this happens. For one, businesses set goals that are too ambitious. Moreover, these organizations don't get buy-in from executives or they don't have a clear strategy.
So, if you're aiming for cost efficiency, you need to prepare a roadmap. You need to carefully assess your current processes and determine the strategies that will work best for you.