5 Best Gifts for Employees in 2020 [Especially useful for Freelancers and Remote Work]
"Wow, that sounds like a lot of fun!"
So many remote workers are tired of hearing this response when they tell people that their home is their office. Working in your pajamas is not all sunshine and rainbows! Freelancers could still use a little boost, especially between the loneliness, distractions, and lack of a bath. So, from time to time, it wouldn't hurt if you research the best gifts for people who work from home.
Your Remote Workers Exist!
Your email does not magically send you the reports you need. Some humans have to do the work that gets your company moving towards your business goals. If you have remote workers in your team, you need to acknowledge the great results they produce. After all, recognition can go a long way in boosting employee morale and productivity.
The term 'remote worker' may seem like a dystopian concept of droids that farm moisture on a desert planet. The truth is, freelancers are actual human beings who desire to feel appreciated and valued. They want to know that they matter in your company.
The benefits also go both ways. When you reward your freelancers, they understand their importance in your business. Meanwhile, you'll quickly learn that companies with team members who feel appreciated and valued become more profitable. Since there is less conflict in the operations, you can enjoy higher customer ratings.
These days, it has become easier to identify the remote workers who are performing well. Of course, you can ask them to manually fill in their daily timesheets, allowing you to monitor their output. On the other hand, there are applications that make this task a lot easier. For instance, you can use a reliable time tracker like Traqq. This tool makes the task monitoring process transparent. It has a user-friendly interface that features an automated stopwatch and the remote worker's activity levels for each project. Once you review the reports, you will be able to determine the top-performing freelancers in your team.
What Are the Top Gifts for Remote Workers?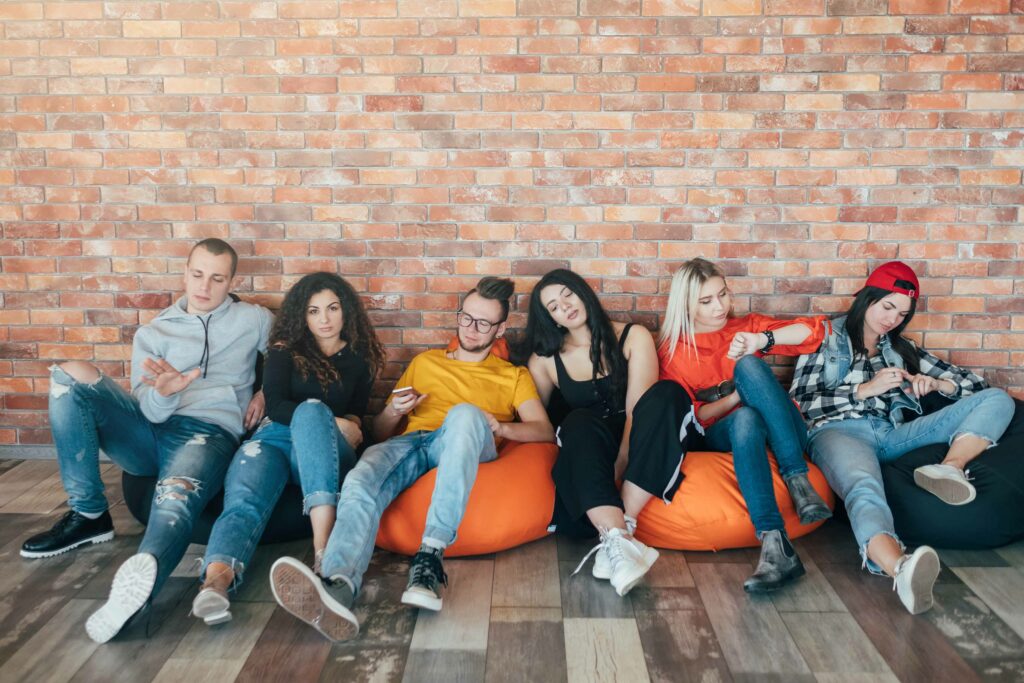 The workforce is becoming more remote. So, it is vital for businesses to know how they can extend their gratitude to their off-site staff. One of the best ways to do this is by rewarding them with presents that they will appreciate, but that is easier said than done. It's challenging enough to buy a gift for someone you encounter every day. How can you be sure that your remote worker from the other side of the globe will like the protein snacks you plan to send? What if they're vegan? Oh, the perils of buying gifts for people you don't see face-to-face!
Well, we've compiled a list of items that any freelancer will appreciate. Whether you're looking for the best Christmas presents for remote workers or you're researching the top rewards for freelancers, you won't go wrong when you choose from this list.
1# To Reduce Distraction and Increase Productivity
While remote workers enjoy flexibility in their work schedule and location, they still encounter unique challenges. For instance, if they're working in a café and the soccer moms come in for their scheduled chit-chat, your freelancer may find it difficult to focus with all the noise surrounding them. Moreover, since no IT personnel is there to limit what they can visit online, a remote worker may fall into the social media trap and stay there for hours to end. So, when thinking of the best gadgets to present to a remote employee, consider items that will help them reduce distraction and increase productivity.
Bose QuietComfort 35 Wireless Noise-Cancelling Headphones
Remote workers will appreciate a good pair of noise-cancelling headphones. Having a gadget that can drown the surrounding noise can help them focus on their work. Now, when it comes to this area, the Bose QuietComfort 35 wireless headphones fit the bill. It offers the best in class noise cancellation on the market, while ensuring comfortable wear. What's more, it boasts a 20-hour battery life, which is perfect for freelancers who are frequent flyers.
What's great about the Bose QuietComfort 35 is even when its battery dies, your remote worker can still enjoy its passive noise cancelling feature. It also comes with a 1/8" cable that they can connect to their PC or music player. In this way, they can still listen to music even when the batteries are dead.
Task and Time Tracking Software
Nowadays, there are many programs and software that are designed to help freelancers and remote workers boost productivity. Among these are anti-malware tools that keep activities secure and safe against prying eyes, and VPN applications that grant access to websites that have been affected by geo-blocks. If you want to reduce distractions and improve the productivity of your freelance or offshore team, consider subscribing to an excellent software or application. To choose a reliable anti-malware or VPN service, check out VPNWatch. With the reviews on the site, choosing a VPN that suits your needs should be easy as pie.

There are plenty of task monitoring programs out there, but Traqq is among the few that are designed specifically for freelancers. It has a user-friendly interface and a simplified stopwatch that make tracking time easier and convenient.
What's more, since it was developed by a team of freelancers, it is more sympathetic to the concerns of remote workers. All the screenshots it collects are blurred and compressed to the extent that would prevent personal and sensitive information from being visible.
2# To Relax
For most remote workers, their daily small talk involves conversations with Alexa or Siri. You can help them save their sanity by giving them other options for refreshing their minds! It would be excellent if they have access to eBooks, podcasts, or music that will help them shift their gears before they dive back into their projects.
You can purchase several months' worth of Amazon Music Unlimited or Spotify Premium subscriptions. It would be a great breather for them to stream songs while they're relaxing or working. Of course, there are also gadgets and gift items that will help alleviate the stress that you subject them to. Here are some that we recommend:
Amazon Music Unlimited
Give your freelancer access to tens of millions of songs and thousands of expertly curated stations and playlists. Amazon Music Unlimited allows users to listen to any song anywhere and anytime, using their tablet, PC, smartphone, and all their Alexa-enabled devices. The monthly subscription costs $7.99, but you will save more when you get the $79 annual plan.
Spotify Premium
Spotify Premium gift cards are available in either 1, 3, 6, or 12 months. What's great about giving a media subscription as a present is it offers convenience without taking away the human side of the experience Your employee will receive an email with a greeting card that includes your personalized message. They will get a link to their Premium code. On the other hand, if you prefer something tangible, you can also purchase physical gift cards from Amazon. There are also options for adding your personalized greeting for your remote worker there.
SPA Card
Do you find your remote worker staring in the abyss during your video calls? It's possible that they haven't got enough sleep. However, if this is happening more frequently and it is out of their character, then it's possible that your freelancer is flat-out stressed and on the verge of burn out. Even remote workers deserve a chance to unwind and relax at a spa.
You can gift your freelancer a Spa Finder gift card and let them choose specialized day treatments offered in their local area. Depending on the amount of the spa card, they can enjoy week-long weight loss retreats, massages, pedicures, manicures, haircuts, and more. Expressing that they should never forget about self-care is always an excellent gesture of appreciation for your remote workers.
Greatlong Electric Pulse Neck Massager
Even without the need to drive to work, remote workers can feel physically tired. They may have flexibility in their work schedule and location, but they can't always go to a massage clinic in between projects. However, a good neck massager can go a long way to alleviate the pain that they experience.
Greatlong Electric Pulse Neck Massager is among the best gifts you can give to your freelancer. This nifty tool features an ergonomic U-design that your remote worker can comfortably wear around their neck. This nifty gadget can help relax muscles, whilst promoting proper blood circulation. It is perfect for alleviating shoulder pain, headache, and cervical neck pain.
3# To Work Seamlessly
Whether your freelancer is working at home, an office building or at a local café, it is vital for them to have a comfortable environment. If you want to save your remote worker a trip to the chiropractor, you would consider getting them ergonomic office equipment. Some people benefit from using a particular type of keyboard. Meanwhile, there are other employees who perform better when they are standing while working.
Do you see your remote worker nursing a sore neck during your video calls? Well, you can alleviate their pain by getting them a monitor with an adjustable height along with a swivel and a tilt feature. While most people on the Internet have Trypophobia, a lot of freelancers would say that their biggest fear is a carpal tunnel syndrome diagnosis. There are a lot of ergonomic keyboards that can remove some strain on your freelancer's wrists and fingers. For instance, you can get one with a curved design that naturally positions the user's wrists and fingers.
As you can see, there are several ergonomic office items you can buy for your freelancer. However, if you want to go the extra mile and get them something unique and truly beneficial, here are some gift ideas for you:
Joybase Ergonomic Tabletop Workstation
One of the great things about this workstation is it easily adjustable, especially because of tis gas spring hovering system. Your remote worker will have adequate space because two shelves have been designed into the workstation. What's more, it features premium quality materials, providing your employee with a durable and sturdy structure.
Kangaroo Premium Anti-Fatigue Mat
The Kangaroo Anti-Fatigue mat was ergonomically engineered, using the highest-grade materials This extra thick (¾") mat will keep you comfortable even when you're standing for extended periods. It has premium quality foam that provide superior support and get rid of tension while your freelancer works in their home office. The mat also has features that allow them to relieve tense or sore muscles. The sturdy, inclined wedge lets them stretch out their calf muscles while the durable raised corners allow them to rotate the balls and arches of their feet.
Anker AK-UBA Mouse
We rarely think about basic computer accessories like the mouse. However, this nifty item plays a vital role in ensuring that your employee can work comfortably even for hours to end. With its vertical shape, the ergonomic Anker AK-UBA mouse will help keep a healthy arm and wrist position. What's more, it ensures smoother movement, releasing strain from the muscles.
4# Indispensable Home Office Accessories
You can also go all-out on improving your freelancer's work environment. To ensure that they've got WiFi connection throughout the house, you can get them a robust and reliable router.
Asus RT-AC86U Router
Your freelancer can be working in the living room, bedroom, or even the bathroom and still get reliable WiFi connection with Asus's RT-AC86U router. What's great about this gadget is it offers an excellent mix of performance and value, especially with its built-in stand and security software. You can expect it to stand firmly on a shelf, table, or the floor. What's more, it features performance enhancements that can cover wide floor areas.
Microsoft LifeCam HD-3000
Are you getting frustrated with the pixelated image of your remote worker? Well, do them a favor and buy them an HD webcam. With the Microsoft's LifeCam HD-3000, you don't even have to burn a hole in your pocket just to get a high-quality video. This Skype-certified web camera only costs $40, and sometimes, it goes on sale and can cost as low as $30. While it may not offer business-call quality images, it can still deliver HD video for more casual settings.
5# Accessories for the Digital Nomad
Remote workers love to stay connected wherever they go. Unfortunately, a power outlet is not always available in most locations. Also, if they bring work while traveling, would a scanner be always available? So, when thinking of the best gadgets to present to a remote worker, it is important to consider functionality and portability. As such, we recommend that you get them a good power bank, a handy scanner, and a reliable WiFi hotspot.
Anker PowerCore 20100
There are plenty of great power bank options in the market right now. However, ideally, you should get one with long-lasting and high-speed-charging features. With the Anker PowerCore 20100, your freelancer won't use running out of battery as an excuse for not replying to your messages. You can jokingly say, "I hope you're not using the power bank I gave you as a nut cracker!"
This lightweight power bank can charge an iPhone 8 for seven times, an iPad mini four times, and a Galaxy S8 five times. It features the VoltageBoost and PowerIQ technology, allowing the fastest possible charge. Moreover, it comes with the famous Anker MultiProtect safety system, which ensures reliable protection against overheating.
Brother Mobile Scanner
Buying a scanner can be a tricky decision for most freelancers. Usually, they don't need one until the day that their job requires them to use it. On the other hand, if your remote worker frequently submit expense reports, saves receipts, or uses contracts, then they could definitely benefit from having a portable scanner. Brother's lightweight scanner can efficiently scan up to eight pages per minute! It is compatible with Windows, Mac, and Linux computers. The best part of it all is the device is small enough that your freelancer can store it in their drawer when they are not using it.
Skyroam Hotspot
Your freelancer understands the importance of proper WiFi connection wherever they go. After all, for them, no Internet would mean no work and no money. So, if your remote worker travels frequently, we recommend that you get them a Skyroam hotspot. For as little as $6 a day, they can enjoy WiFi access even in regions where there is no decent network.
If you want, you can get your remote worker a month-long subscription. It only costs $99 and your freelancer can get unlimited global connectivity. What's great about this subscription plan is it does not come with a binding contract. Moreover, Skyroam will let your remote worker connect up to ten devices.
6# When You Can't Think of What to Get: Just get a Gift Card !
You can never go wrong with a gift card! Let's face it. Some of us don't even have the time to finish our lunch, let alone get to know our remote workers on a personal level. Well, the best solution for this is to get them a gift card. In this way, they get to buy something that they will use or love. While you can give them a card that they can use to shop online, there are plenty of other options available. For instance, you can buy them coffee for a week, or if you're feeling generous—a month!
Starbucks gift cards are available in various denominations, including $25, $50, and $100. Moreover, they are redeemable at most Starbucks locations. You can give your gift an extra 'wow' factor by getting the card in a funky design.
Amazon
It's amazing enough that an Amazon gift card is redeemable towards millions of items across the store. However, you can bring your present a notch higher by buying the gift card that comes nested inside a specialty box. It looks so pretty your remote worker might cry once they see it. You can purchase the card in various denominations from $25 to $150. However, you still have the freedom to enter your preferred cash value.
Remote workers indeed appreciate the praise and acknowledgement they get from their employers. However, you can best show your appreciation with a thoughtful gift. It is always pleasantly surprising to get a present that makes you feel valued and important.