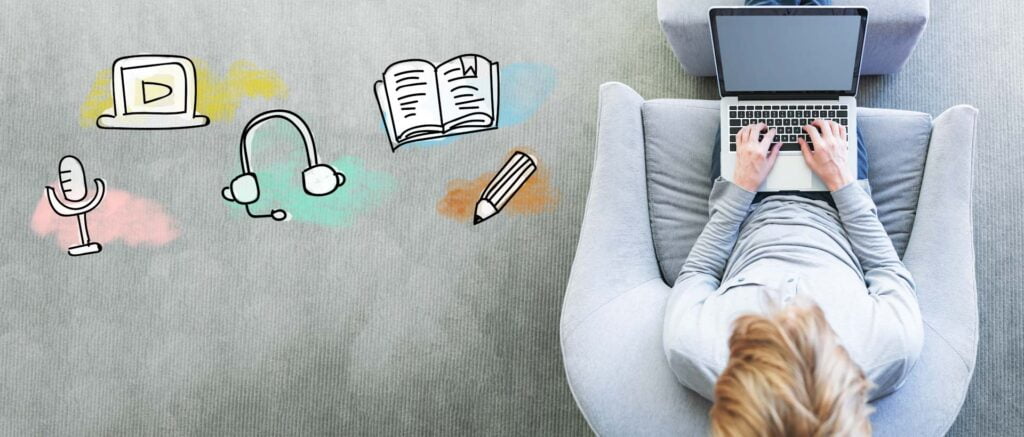 With about 49% of young Americans listening to podcasts each month in 2023, the society is embracing learning, growth, entertainment, motivation, and entrepreneurship through audio lessons. Why do you have to listen to podcasts as a college student? Does listening to podcasts make you smarter? Is it more convenient to plug your phones and listen to an audio program than to read a bulky material?
A study examined 50 students' performances after listening to podcasts or reading materials with the same content. After the study, those who listened to podcasts improved by 46% compared to their counterparts, who recorded a 43% improvement. Podcasts are a great way to learn or hone a skill, enjoy humor, and catch up on some news updates. They are also great for following politics, getting motivated, and learning to do almost anything you can think of. Moreover, you can listen to podcasts anywhere, even while taking a walk, as long as you have your earpiece and a stable Internet connection.
As a college student, you need to listen to podcasts to navigate college life successfully. They provide useful knowledge in crucial areas of life, such as finance, relationships, critical thinking, leadership, motivation, and time management.
In this article, we have got you covered with the best podcasts for college students. To make it easier for you to navigate, we have compiled them into categories containing unique, verified, and useful podcasts.
Best Growth and Personal Development Podcasts for College Students
Every college student should be serious about growth and self-development. The real world is not all fun and laughter. Things may be difficult at times, and that's why you must develop personally to handle life's challenges.
The following podcasts will help you master your emotions so you'll always take the right actions even when the situation around you is not favorable:
1. 10% Happier

10% Happier is a popular podcast by Dan Harris, a New York Times best-selling author. Some time ago, he was infamous for having an anxiety attack on live TV while reporting as an ABC News Anchor. Possibly, that stirred him to immerse himself in growth and personal development.
In his podcast, Dan interviews experts in meditation and life. In some episodes, he talks with smart and fulfilled people and asks them what they think about "beyond 10%." The whole idea of his podcast is this: "Can you live a happy life while pursuing whatever you are ambitious about?"
College students who want to feel independent, happy, and motivated all the time may find solace in Dan's podcast.
2. The Tony Robbins Podcast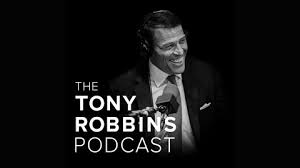 In this podcast, Tony Robbins shares the strategies and tactics he has used to achieve astounding results in business, relationships, health and finances. He's a believer in taking massive action instead of wishing, hoping, or even talking much about your goals. Robbins has become very popular across the globe, and this podcast will motivate you into action.
Besides adding episodes from his signature events and fresh audio content to this podcast, Tony Robbins' team also interviews the most prominent masterminds and global experts in different life areas.
3. Adulthood Made Easy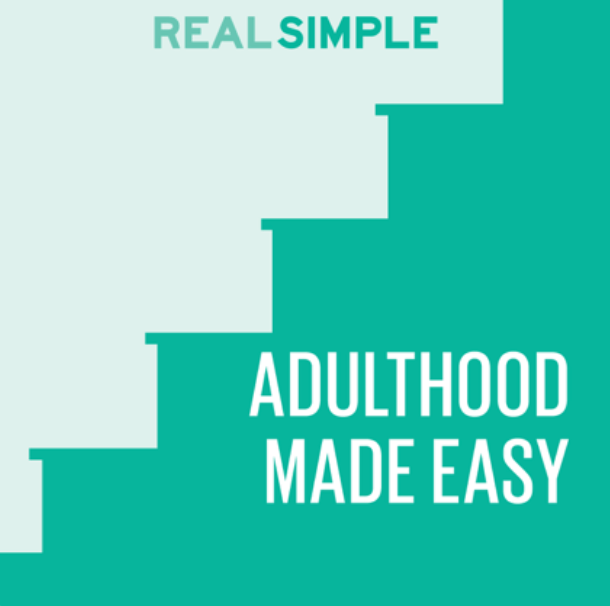 Growing up is one of the hardest things, yet no one can avoid it altogether. However, some people learn to master growth and development while others struggle with life's troubles. In this podcast, Sam Zabell works through listeners' real-world challenges and provides practical answers to solve their problems. This podcast is loaded with realistic examples that remind you of potential, giving you a more positive mindset about growth and development.
4. The Grown-Up Millennial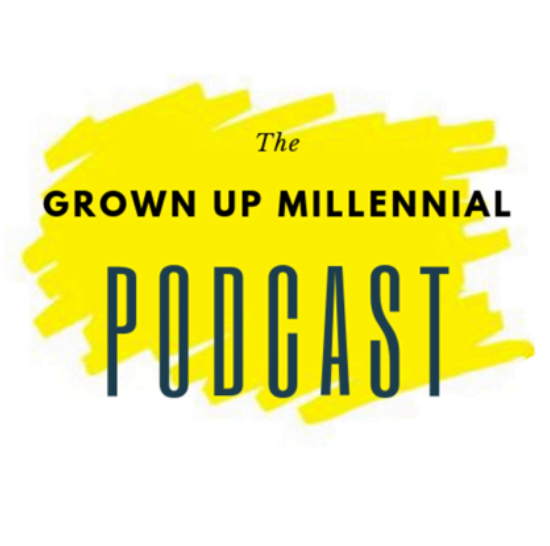 The Grown-Up Millennial is a podcast that provides valuable insights for navigating life and work in this technological era. Even so, this podcast is for anyone whose life goals rally around health, wealth, and relationships with other people. As a college student, you can listen to this podcast to help prepare you for a beautiful life after graduation. It shares tips that cut across different life facets, such as health, career path, family and relationships, and general well-being.
Best Finance Mastery Podcasts for College Students
Whether you believe it or not, college students will face financial challenges while studying, maybe except for those born into luxury. However, with the right knowledge about finance news, how finances work, college students will stay on top of their money matters.
1. The College Investor

This audio show is packed with vital lessons that college students need to take charge of their financial life. It tackles various topics from personal finance and student loans to investments and insights into the job market.
The creators are careful to ensure they treat every question as imperative, no matter how trivial it sounds. In their opinion, financial illiteracy is prevalent because of the prolonged negligence of seemingly unimportant questions.
Listening to The College Investor audio show as a student will equip you with the necessary knowledge to start building financial independence. What better time to learn how to be financially free than when burdens and responsibilities are fewer?
Whether you're still in college or you graduated recently, you'll find this list of hot, engaging topics in The College Investor podcast handy:
Top strategies for repaying student loans
Best saving tips
Drafting your first budget
How to land a great first job
Best beginner investment guide
Finding a perfect side-hustle and making your hobby a full-time job
2. So Money
College students who just started learning personal finance will find this podcast very useful. It uncovers the difficulties of budgeting, saving, investing, loans, debts repayment, and other essential concepts of personal finance.
Farnoosh Torabi is a personal finance expert, author, and journalist. In this podcast, she probes into the intricacies of the financial world and simplifies them with her expert opinions and critical reviews. Perhaps what makes Torabi's podcast more engaging and enjoyed across the globe is how she adds flexibility and uniqueness. She hosts different people—from super-experts in the field to ordinary inexperienced people.
3. The Bigger Pockets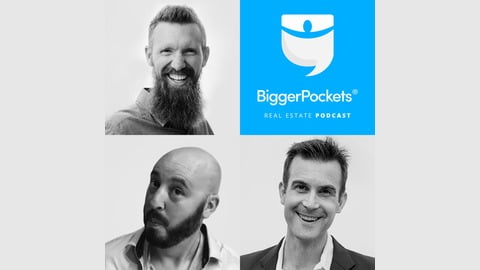 The underlying principles in this podcast are these: if you want to grow wealth as a college student, you should learn to spend less and earn more.
In this podcast, hosts Mindy Jensen and Scott Trench show that being poor is not an excuse not to grow wealth. Instead, they teach principles mind-blowing principles that even broke students can learn to start taking charge of their finances.
4. We Study Billionaires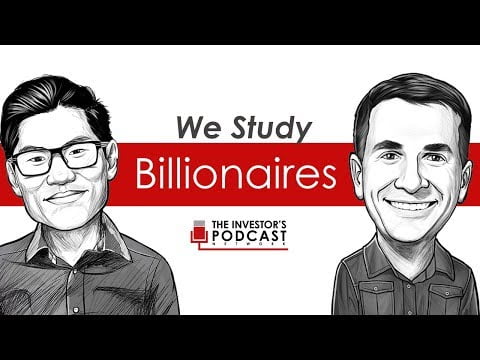 This podcast focuses on learning from past successful people, their mistakes and the steps that brought them massive success. It also teaches other best practices you can apply to become rich quickly.
The hosts admit that becoming wealthy is not simple and does not happen overnight. However, they believe we can gain insights to grow wealth from the lifestyle, habits, and decisions of exorbitantly wealthy individuals.
Among the finance titans in their podcast is Warren Buffet, investor and businessman who used his knowledge of the stock market to build significant wealth for himself. Some things to learn from Buffet are his practice of self-discipline and consistency.
5. Smart Passive Income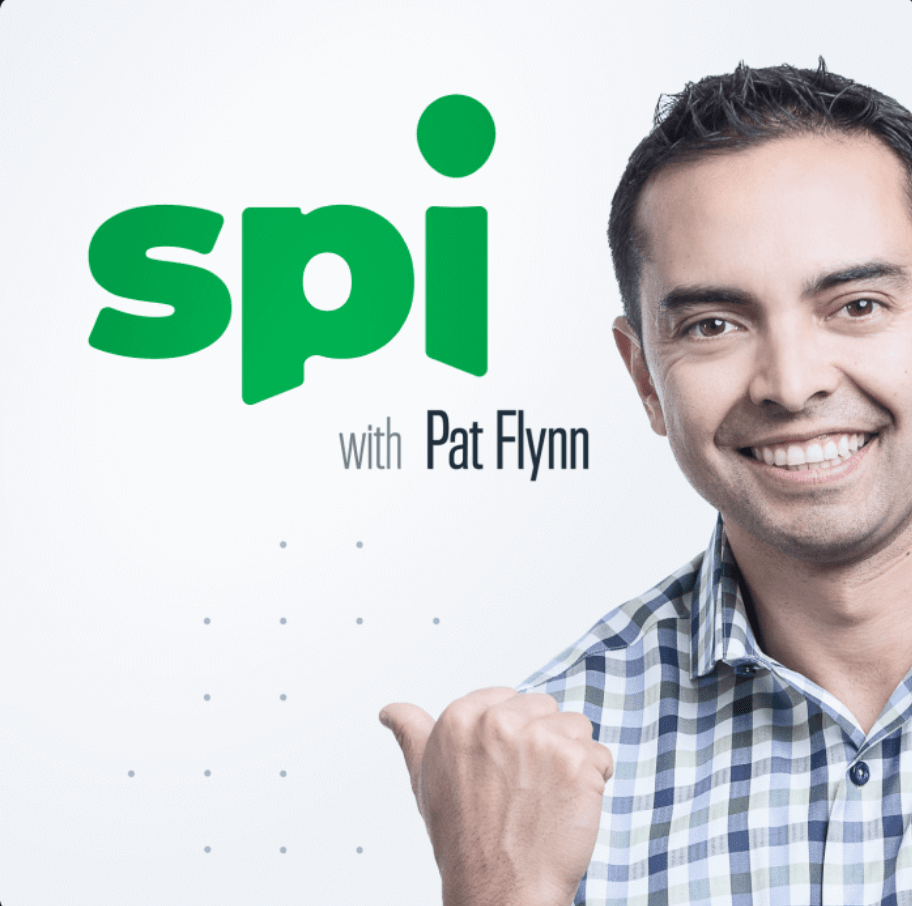 Patt Flynn does not focus on all the aspects of financial literacy in this podcast. Instead, he is more concerned about building a passive income using different channels across several industries. Learning how to earn passively should be a priority for college students who dream of a beautiful financial future and are unwilling to rely on jobs all their lives.
Unfortunately, most people can earn passively only through get-rich-quick schemes or other illegal internet-based strategies. However, Patt debunks those myths and exposes students' minds to countless business and marketing opportunities to earn money passively.
6. Financial Freedom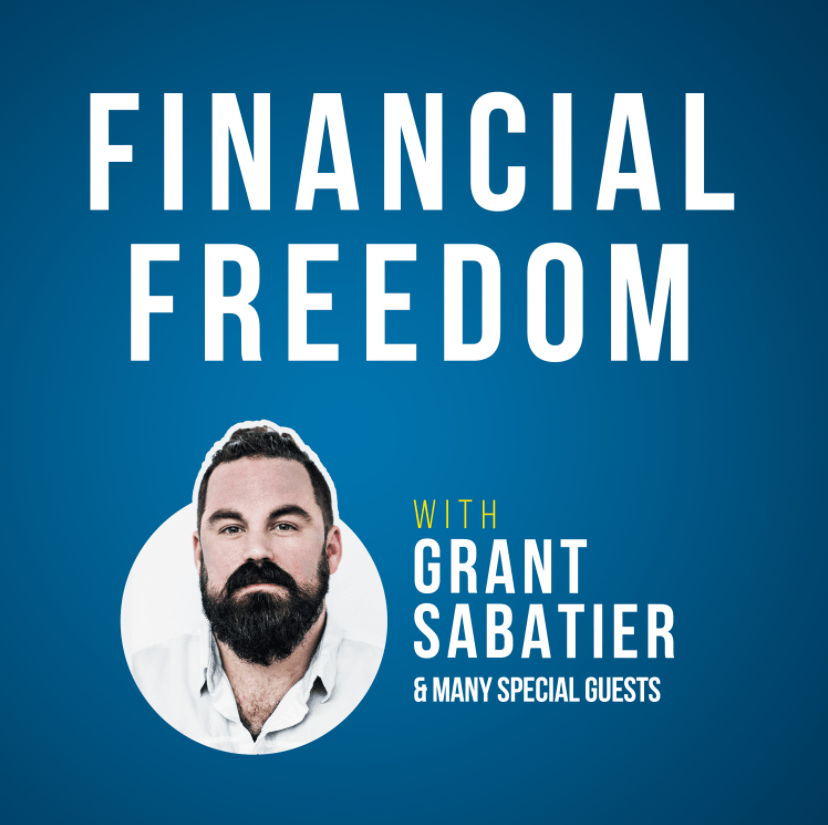 Grant Sabatier is the founder of Millennial Money and the producer of the Financial Freedom audio show. In his podcast, Sabatier encourages people to focus on early retirement. However, that's not all; he also shows how to attain financial independence much quicker than people could do it say two decades ago.
The podcast is part of the FIRE (Financial Independence; Retire Early) project engaged by a group of people who save a more significant percentage of their income so they can retire early. Some of the FIRE project participants have committedly saved 90% of their total income in many cases.
Even if you're receiving huge sums of money from your parents or a fat salary from a part-time job, may still learn from this podcast. It will give you the tips for saving towards early retirement.
Best Podcasts to Learn Politics as a College Student
Not every student is interested in politics, but those who have a flair for governance, nation-building, and leadership should listen to podcasts. A study on Taylor and Francis Online showed that podcasts are effective for producing political expertise in students.
If you want to have a firm grasp of what politics looks like as a college student, the following political podcasts are a great way to start.
1. The NPR Politics Podcast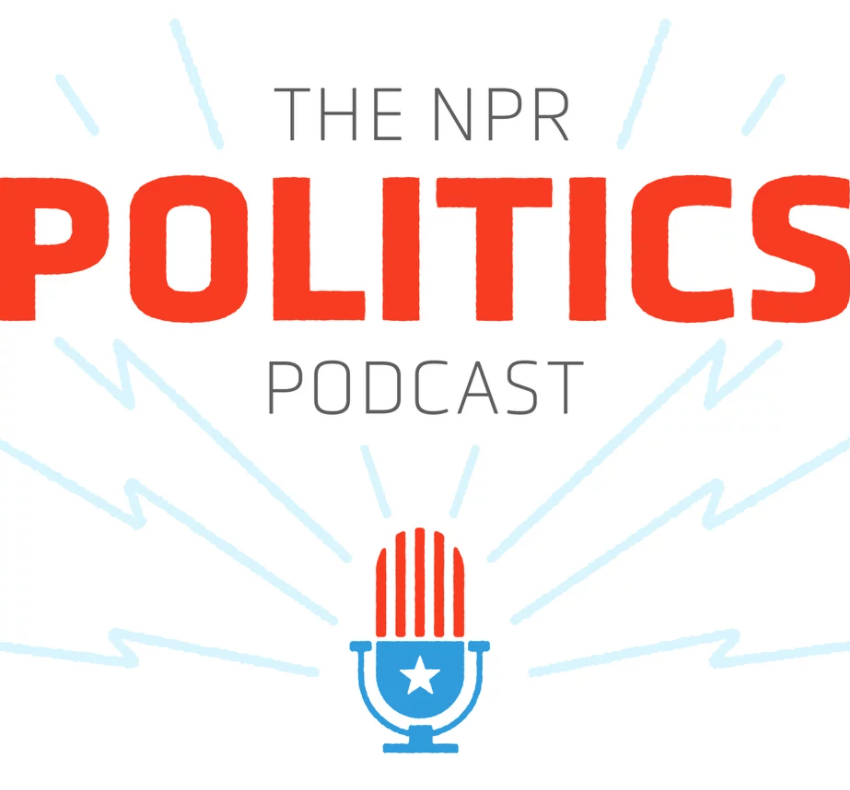 The experience of listening to The NPR Politics Podcast is exhilarating. What's more, it's a great audio show to learn about politics, follow news updates about what's going on in the American government, and more.
NPR's political reporters have a unique way of making listeners feel like they are directly engaging them. As a college student, following NPR's weekly roundups and quick opinions on the news of the day will help you gain insight into the complexities of American politics.
2. Pod Save America Podcast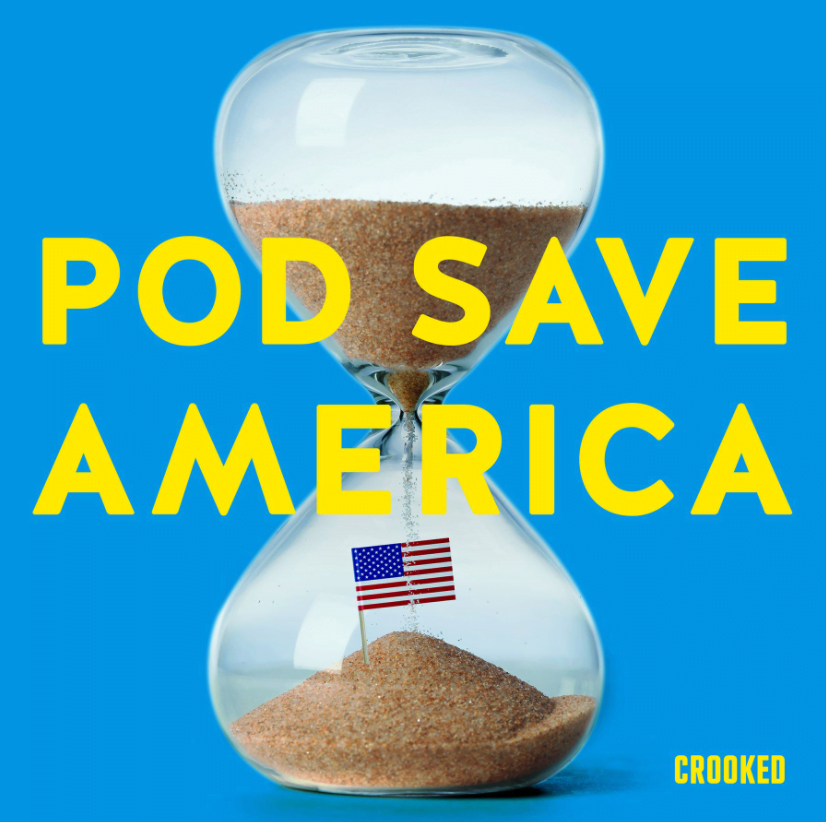 Right on the webpage, you'll find a slogan that hints you about the seriousness of those producing the podcast: "A political podcast for people who aren't ready to give up or go insane."
The podcast is a no-nonsense discussion about politics hosted by past Obama aides Jon Favreau, Jon Lovett, Dan Pfeiffer, and Tommy Victor. Like NPR's political podcast, Pod Save America also critically analyzes daily news and helps people out what's going on in the country and what they can do to help.
Each new episode released on Mondays and Thursdays features journalists, activists, politicians, entertainers, and world leaders. College students who are keen on politics have a lot to learn from deeply knowledgeable players in politics.
3. The Slate Political Gabfest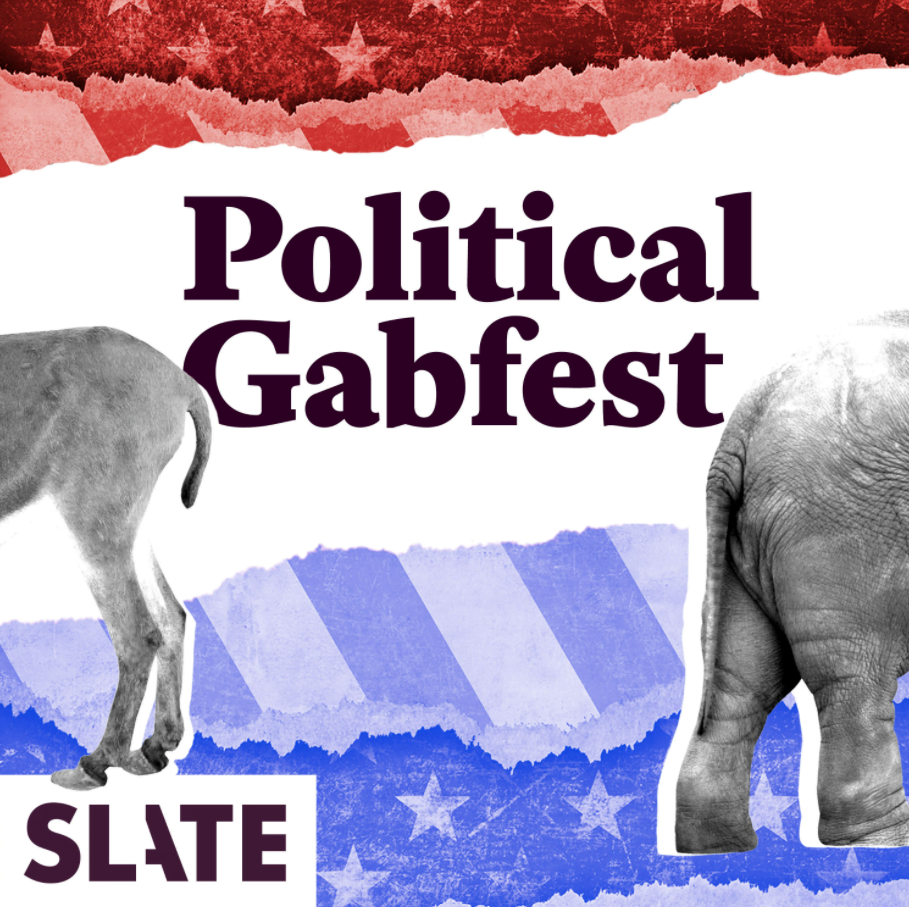 The Slate Political Gabfest is arguably Slate Magazine's most popular podcast. The audio show is an American political podcast that covers delicate topics on current politics and issues. Host David Plotz has a way of making it fun, educative, and informative. As a college student, you'll find this podcast as a quick way to learn about America's politics weekly.
Best Podcasts for Following World News as a College Student
Reading the news may be a tedious activity for some college students, but it helps to know that knowing what's going on within your community and worldwide will give you an advantage over others who don't read the news.
Very successful people, such as Warren Buffet, claim they pay rapt attention to the news because it helps them make the right investment decisions. The good thing is you don't need to dedicate a bunch of time to start following the news. Five minutes of your spare time every day is enough to keep you well informed.
Here are some podcasts you should consider for accurate and reliable news updates:
1. NPR News Now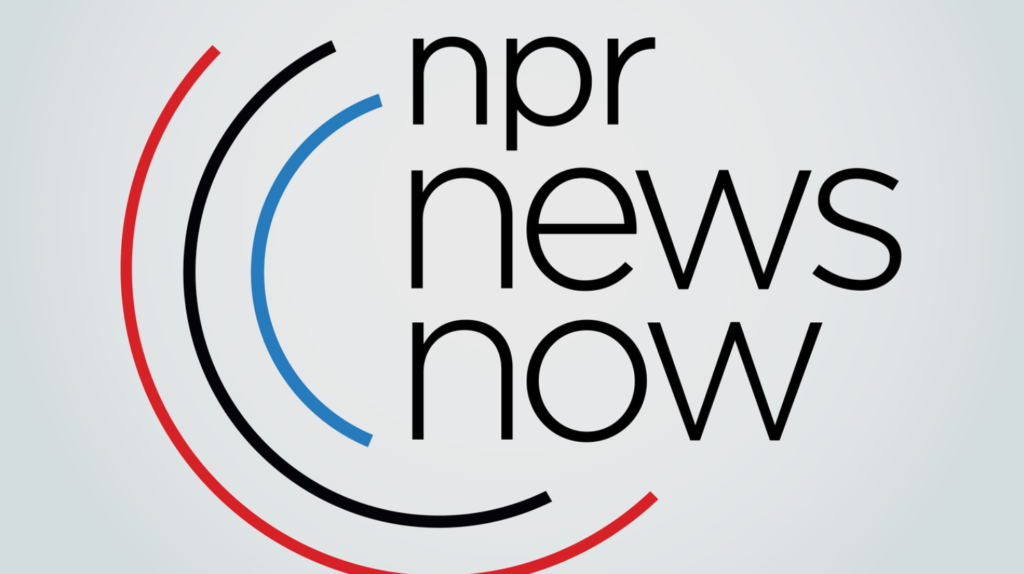 NPR News Now is just ideal for college students who can hardly spare more than five minutes outside their daily routine. The podcast is updated hourly, and it provides five-minute clips on the latest news updates throughout the week.
What's more, you can rest assured that you will only get the latest version of stories featured in the podcast. Despite being a five-minute program, the podcast covers at least five major news stories in every release.
However, the downside of this audio news program is you only access news within the U.S. That is, NPR News Now does not feature news updates outside the country, unless it has a link to the U.S.
If you want complete news information, you may need to use another podcast because this audio program does not go deeply into the details of the featured stories.
2. Up First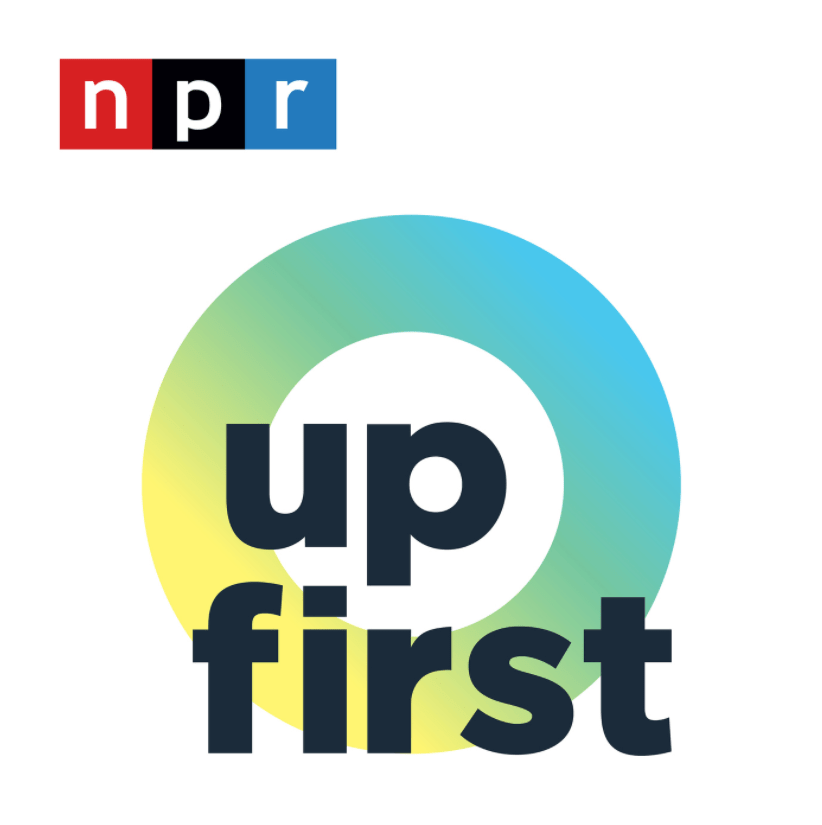 In our opinion, Up First, also produced by NPR, is a better version of NPR News Now. This podcast features both local and international news and covers topics ranging from politics to pop culture.
Each episode is about 10-15 minutes and includes interview clips, discussions among hosts, correspondents, and other parts of relevant public addresses. Up first has an incredible program, where hosts Rachel Martin, David Greene, and Steve Inskeep feature NPR News correspondents' analysis from the relevant daily stories.
Unfortunately, the podcast doesn't cover news during weekends. However, you can use other means to make up for news updates during the weekend.
3. The Daily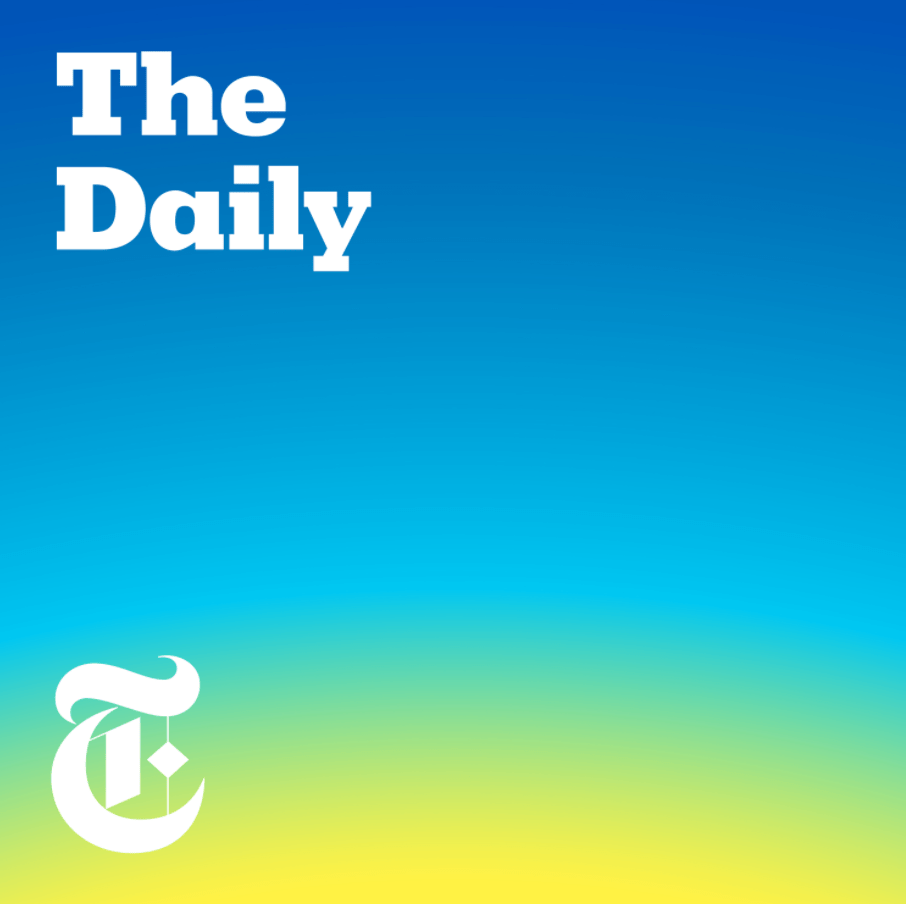 If you want to spend more time engrossing in news updates as a college student, The Daily podcast is a good option for you. It is a 25-30-minute podcast uploaded at 6 am every weekday.
Although each episode focuses on a major story and talks about it at length, the host devotes a little time to discuss other current events across the globe.
Like Up First podcast, the audio show does not cover news stories during weekends; you may have to find a supplement news platform for weekend news updates. Also, the fact that it focuses on one story may be a limitation, but you'll find this podcast useful if you are more interested in details about specific news.
4. BBC Global News Podcast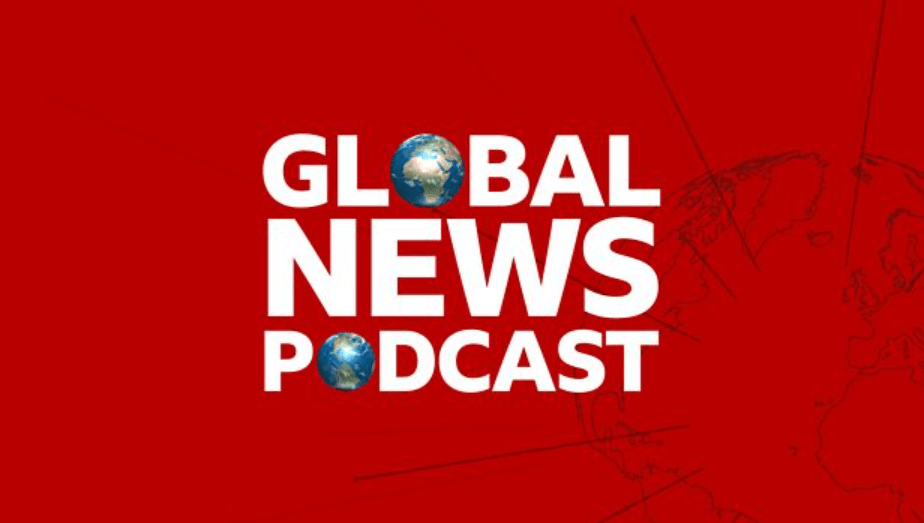 Are you a college student looking for a podcast that covers different stories all around the world regularly? If so, then the BBC Global News Podcast is perfect for you.
New episodes are released two times each day and once on weekends. The podcast provides more details than other podcasts on this list, spanning over a 30-minute to 1-hour period, depending on your choice of episodes to tune in to.
However, the podcast has less emphasis on U.S. news and politics because it seeks to discuss what's happening worldwide. If you are less concerned about U.S. news updates, you may stick to this platform.
Best Podcasts for College Students to Choose a Career Path
While in college, you need to have a sense of direction about your career path. Many people give their all to college, graduate with good degrees, but they join the league of job seekers, not knowing exactly what they want.
The chances are that you already have a career in mind as a college student. However, what if you want to choose a different path and you have a specific goal to accomplish? Well, listening to the following podcasts will help you become more deliberate about pursuing a career you love.
1. Squiggly Careers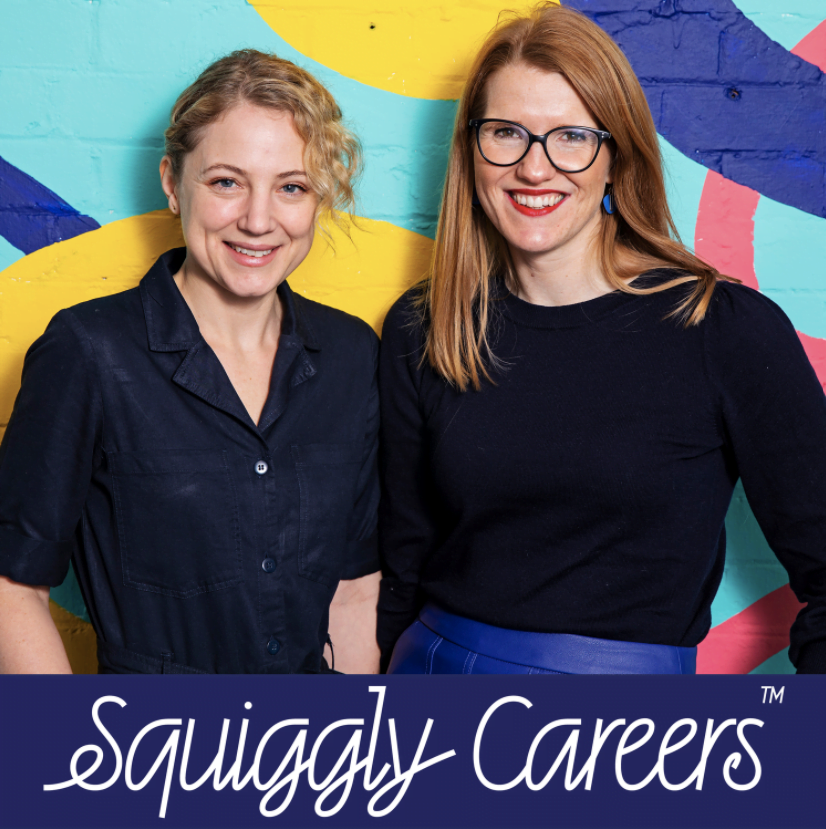 For college students who have little or no idea about what their careers look like, this podcast shows you where to start from. It helps listeners deeply search within themselves for their core values and what they may want out of a career.
The ideas in this podcast are also helpful for college students who want to start a new career altogether. It shares practical tips to help you make more informed decisions in your everyday life and career pursuit.
2. Career Tools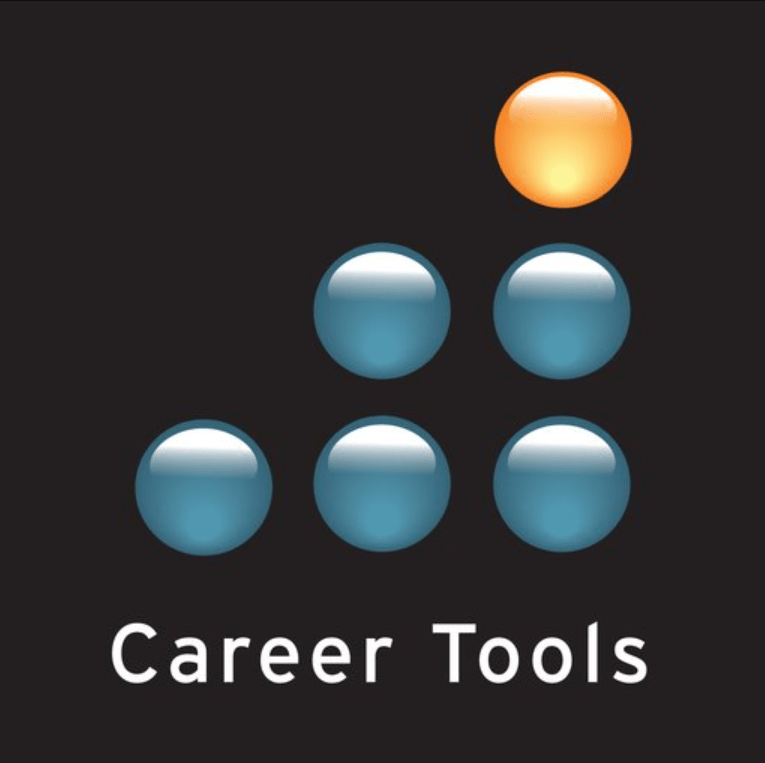 We recommend this podcast for students, especially those who are about to graduate from college. This podcast shares useful and practical advice for finding the ideal career you'll love. You will also find actionable tips for excelling in job interviews, networking, building a perfect resume, and more.
Although Career Tools is produced for job seekers, you can also prepare yourself for your career with the information shared in this podcast to boost your chances of being hired after graduating from college.
3. The School of Greatness with Lewis Howes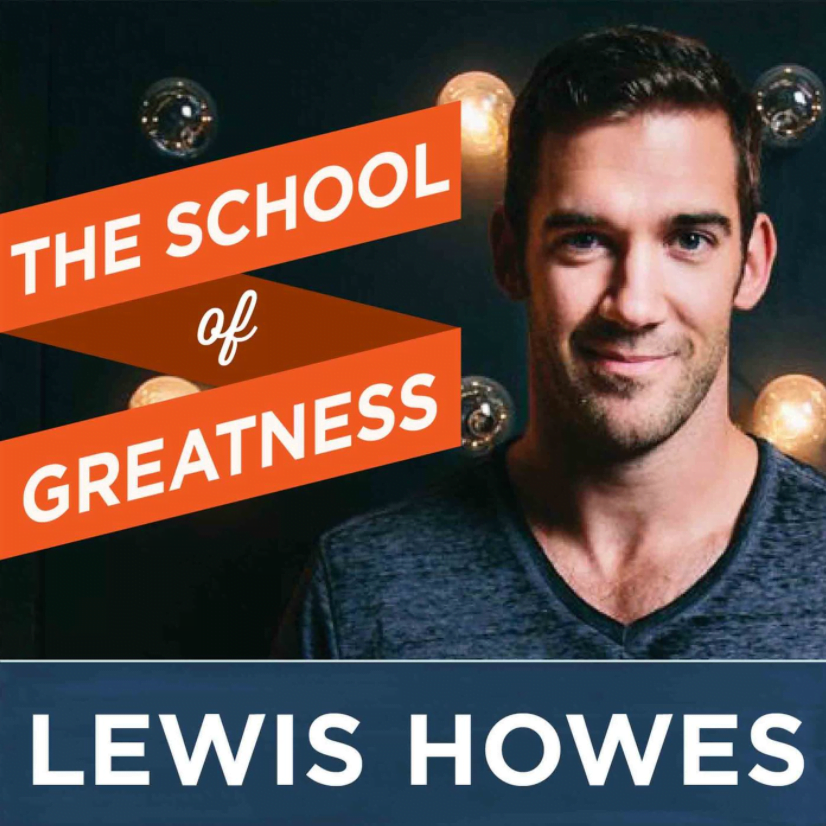 Former athlete Lewis Homes hosts this podcast in a unique way. He interviews top players in business and marketing, world-class athletes, celebrities, and more, to provide listeners with the best of career advice.
That way, you'll get to learn from the mistakes, decisions, and strategies these successful people used to rank at the top of their careers. As an advantage, it also focuses on topics such as how to be purpose-driven, secrets to happiness, and more.
4. Switch, Pivot, or Quit with Ahyiana Angel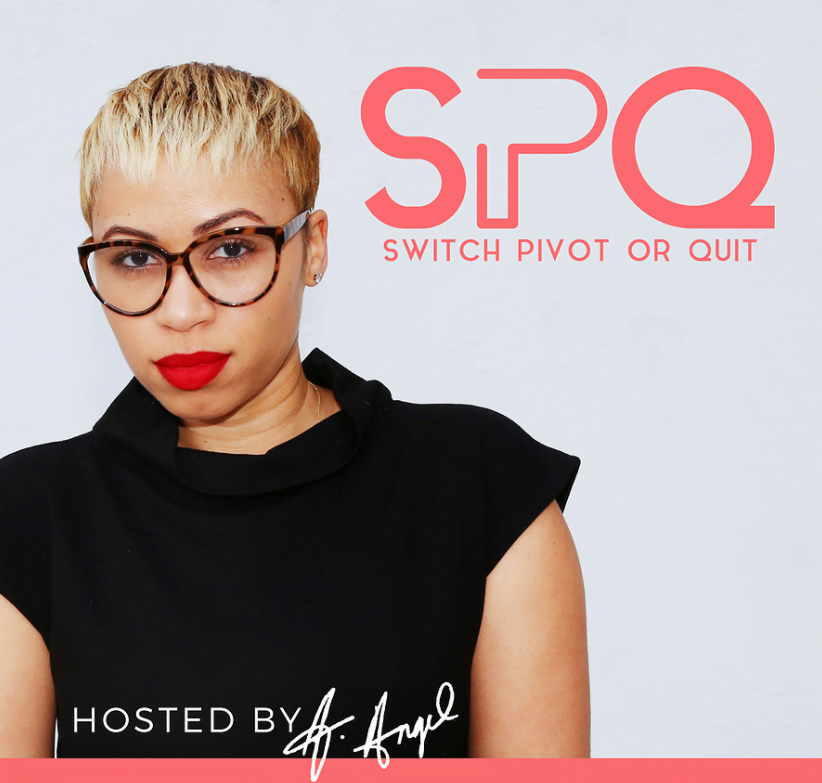 Many people, including college students, get anxious when switching careers or quitting altogether, and we can understand. If you want to shed some light on what lies on the other end of your choice, we recommend listening to this podcast.
The hosts provide valuable information about switching or quitting a career without leaving many things to suffer. Additional tips and advice in this podcast include learning how to write resumes, prepare for an interview, and self-develop.
Best Podcasts for Learning Productivity and Time Management as a College Student
Depending on how many activities you engage while in college, you will have to master productivity and time management. The good thing is there are tons of time management podcasts that college students can listen to and learn from. However, we will only share a few with you:
1. Getting Things Done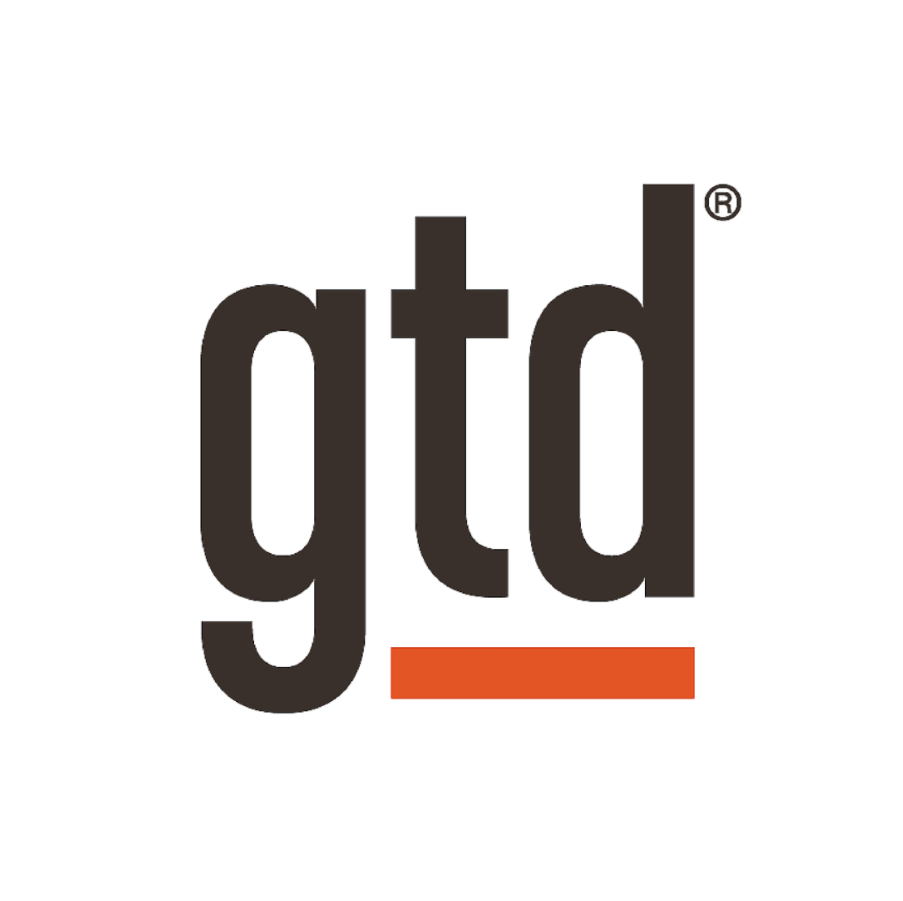 David Allen, the author of the time management book Getting Things Done, uses the GTD technique to help people achieve "mind like water," as he famously calls it. In his podcast, he discusses technology, tools, creativity, and the right mindset to improve mental flow and get things done all the time.
2. The 5 am Miracle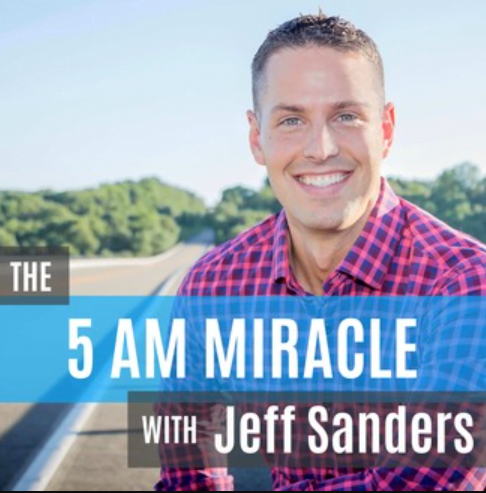 Jeff Sanders' weekly podcast emphasizes on winning your day before breakfast. According to Sanders, you can develop powerful early-morning routines and rituals. Also, he interviews celebrities and experts like Stephanie Gibson, Deepak Chopra, and Ted Ryce in his podcasts. Altogether, they help to inspire listeners to get the most out of life.
3. The Tim Ferriss Show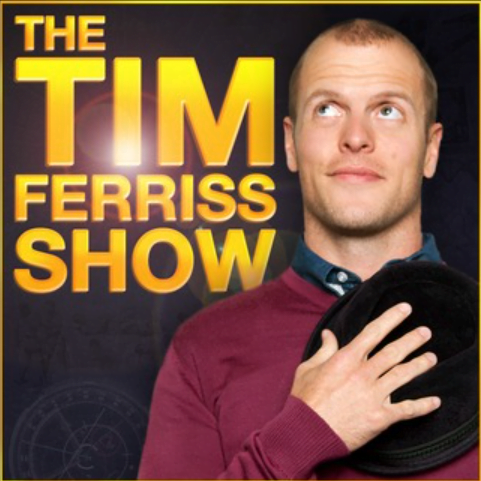 Tim Ferriss, popularly known as the world's best human guinea pig by Newsweek, teaches how to have more results in a short time. Ferriss mostly emphasizes the "minimum effective dose" to minimize how much time you spend working. Meanwhile, he also teaches maximizing the time you give to the things that matter most, including health, relationships, and more.
4. The Productivityist Podcast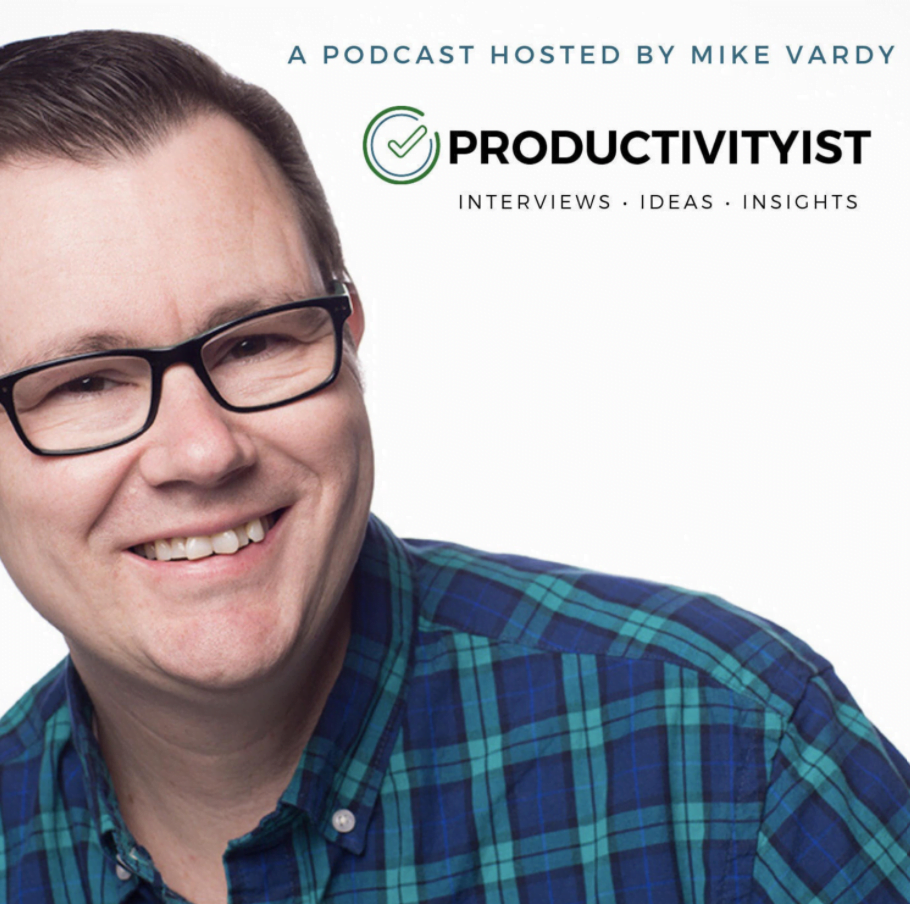 This podcast is a weekly show hosted by Mike Vardy, where he practically examines the results-yielding time management tips for boosting efficiency and productivity. In his most recent episodes, Vardy explored mindfulness, tracking productivity data, ADHD, and more. We recommend this podcast for college students who are serious about time management.
Other Tips on Time Management and Productivity
Time management may be challenging without the right tools. Moreover, students need to learn to be productive while in college because they'll have less time in the corporate world. We recommend our time tracking software to take charge of your activities.
Traqq allows users to keep a real-time log of activities to monitor how they used their time all day. The app also features website and app monitoring to record how much time you spend on apps and websites.
Finally
As a college student, now is the best time to start pushing for a better life. Fortunately, all the podcasts are free, and you don't have to pay a penny to learn. Create free time no matter how busy you are so you can make the most of these life-changing podcasts.