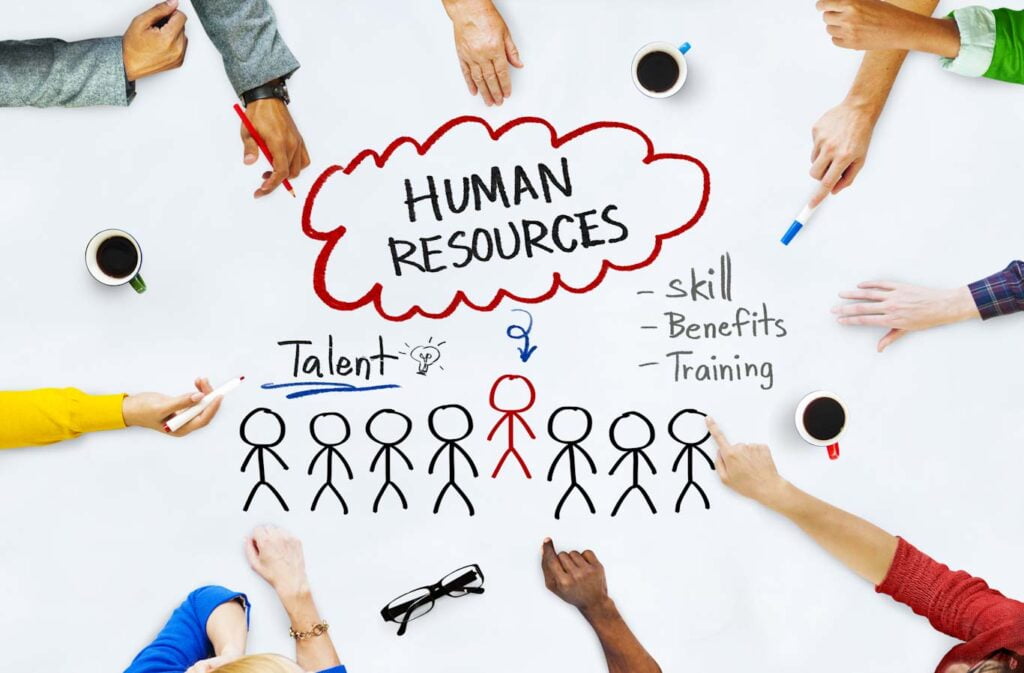 All organizations, regardless of the industry, have one thing in common: human resources. These are the individuals who make up the workforce of a business, company, or organization. Also known as manpower, labor, or personnel, human resources play a pivotal role in the success of an organization.
However, you must capture the loyalty of hundreds or thousands of individuals working under one umbrella enterprise. Moreover, they must commit and direct all their energies toward the objectives and goals of the organization – which, generally, is profit and growth. Of course, this is no mean fit.
That's where human resource management (HRM) comes in. HRM is tasked with handling a large number of personnel and activities relating to them. This includes developing their skills, motivating them for high performance, and ensuring that they stay committed and loyal toward the organization's mission and vision.
What Is Human Resource Management (HRM)?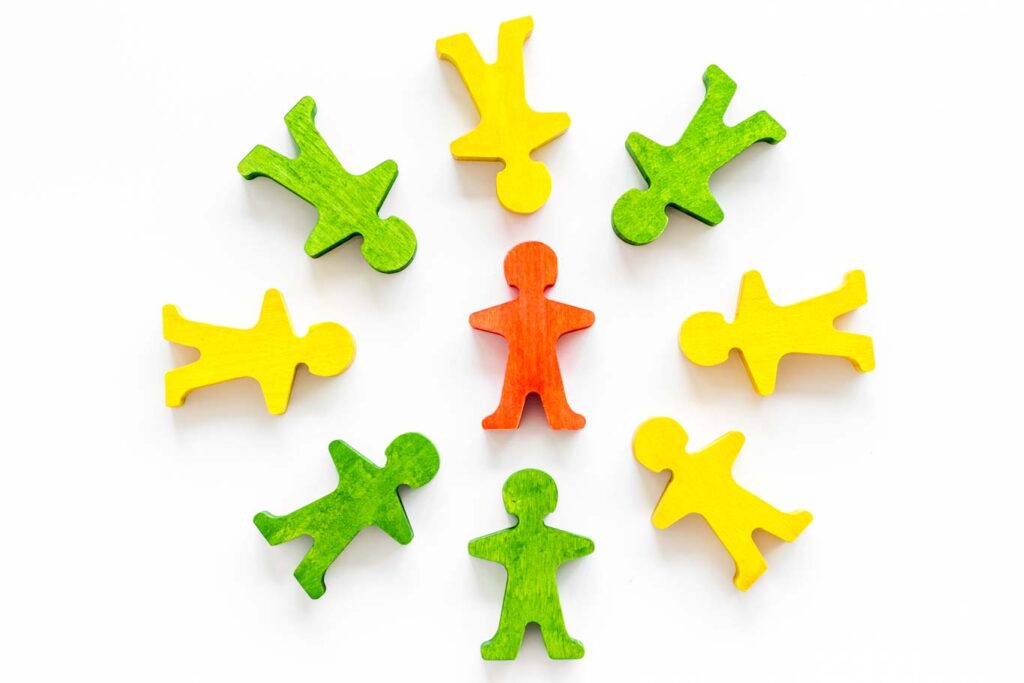 Human resource management revolves around performing the core functions of obtaining the best possible employee for an organization. Moreover, they must provide proper onboarding process and look after the staff members. This way, employees would want to stay and do their best to accomplish the organization's goals.
It's that phase of management that's primarily concerned about the manpower of an organization. HRM integrates the use of structural, cultural, and personnel techniques to maximize employee performance and create a highly committed and capable workforce.
HRM also consists of employee performance appraisal and providing proper training and development skills. It involves ensuring employee safety, welfare, and health, and maintaining proper relations with trade unions by complying with the rules and regulations in the respective countries.
Objectives of Human Resource Management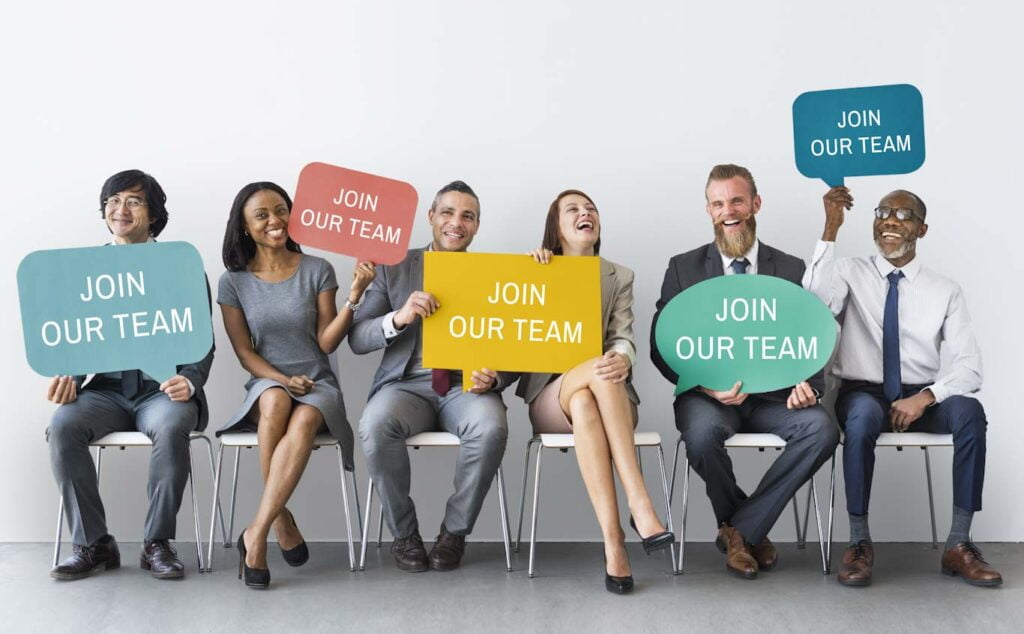 Now that you know the meaning of human resource management, what are the objectives of HRM?
The primary objective of HRM is to procure the right people for the job. What's more, it aims to develop and maintain a competent workforce while managing them in a manner that organizational goals are achieved effectively.
Accordingly, effective HRM has the following objectives:
To obtain competent and efficient employees who will help the organization attain its goals
To effectively utilize the available manpower
To develop and maintain the quality of work-life in order to create a desirable working environment
To establish a culture that increases, to the fullest, employee satisfaction
To establish and maintain amicable relations between the staff and management
To establish and maintain ethical policies internally and externally
To reconcile personal goals with organizational goals
Scope of Human Resource Management
The scope of HRM captures all activities starting from planning and recruitment of employees, until that time when they leave the organization. Every department and activity in an organization requires human resources. Therefore, the scope of human resource management is extensive and wide. However, we can classify it under three major aspects:
Personnel aspect
Welfare aspect
Industrial Relations aspect
Personnel Aspect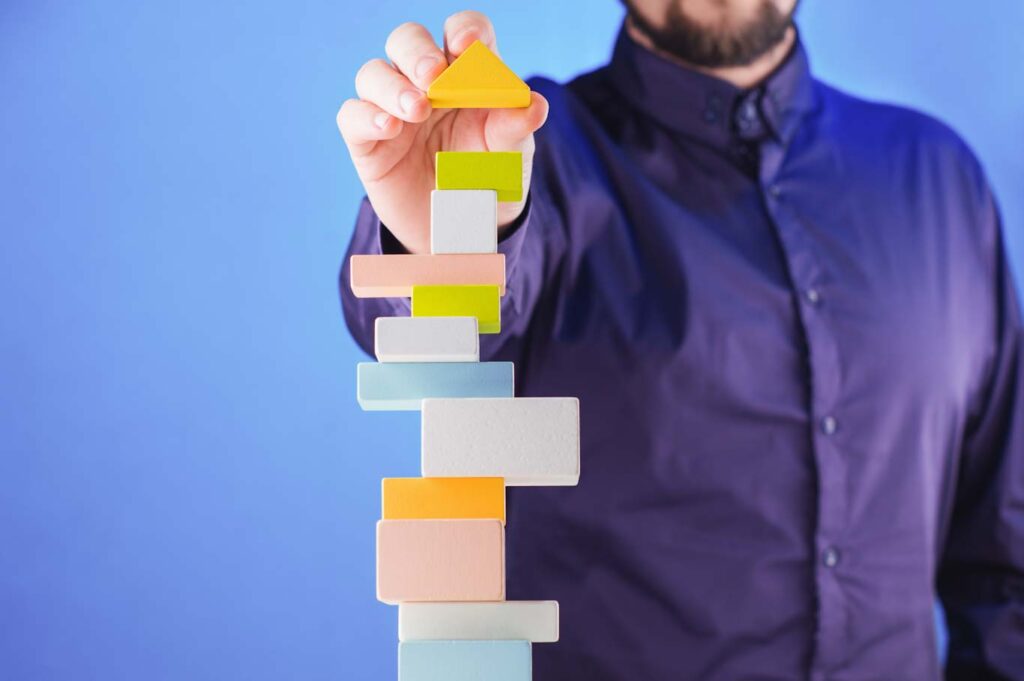 The objective here is to ensure the growth and development of employees in a manner that effectively contributes to organizational growth. This is basically direct manpower management that deals with personnel planning, hiring (recruitment and selection), induction and orientation, among many others. Personnel management also includes other aspects like performance appraisal, development of new skills, and incentives.
Welfare Aspect
This is concerned with employees' working conditions and amenities at the workplace. It includes an array of responsibilities and services like cleanliness, rest and lunchrooms, housing, transport, health and safety, training, medical services, social security, and welfare funds.
It covers other aspects, such as creating a better working environment, safeguarding machinery, unemployment benefits, maternity benefits, and family benefits. It also includes employee supervision, counseling, establishing and maintaining cordial relationships with employees. It involves ensuring the active participation of both management and staff members.
Industrial Relations Aspect
Its main objective is to safeguard the interests of employees. This can be done by establishing and maintaining industrial democracy to the extent it doesn't leave a negative impact on the organization.
It is concerned with building relations with labor or employee unions, addressing their grievances, and settling disputes in order to maintain peace and harmony among employees – and between employees and the management of an organization.
Functions of Human Resource Management
HR managers in every organization work toward realizing the vision, goals, and mission of the firm. Thus, the HR department is tasked with the execution of various activities designed to give their organization an edge over their competition.
Some of the core functions of HRM include:
Human Resource Planning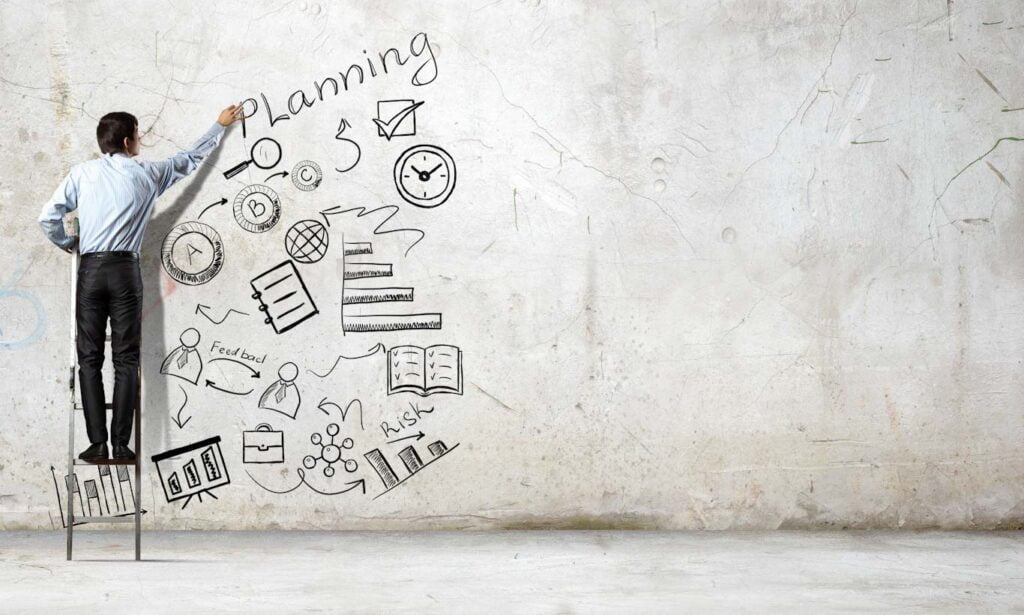 Planning involves establishing organizational goals and formulating policies and programs for achieving them. It's mapping the desired direction of organizational activities, forecasting expected outcomes, and predetermining the course of actions.
As an HR executive, knowing the future needs of the organization will help you create effective strategies to accomplish those objectives. That means knowing the kind of people the organization needs in terms of qualifications and skills. HR practitioners must track the number of people employed and the number of vacant posts. They must know whether the company has excess or shortage of staff. Of course, they should prepare policies to deal with those issues accordingly.
Job Analysis
Job analysis can be described as the process of identifying the inherent job requirement, that is, what the job demands of an employee. It is an important task of HRM and provides the basis for staff recruitment, training, and development.
Job analysis details the nature of the job, the skills required to fit the role, and the duties and responsibilities of the worker. It helps HRM to determine in advance the standard of personnel with which potential candidates can be compared.
It's crucial in the recruitment and selection process, enabling the appointment of the appropriate person for a given job. It also facilitates planning for training and development programs for the selected workers to match their skills and abilities with the job requirement.
Job Evaluation
An organization has several departments, each tasked with different jobs. Job evaluation involves comparing and evaluating the jobs to determine the importance of each job. The roles are then graded and ranked, in order of importance. Then, the information is used to determine how much pay can be affixed to a particular job.
Recruitment and Selection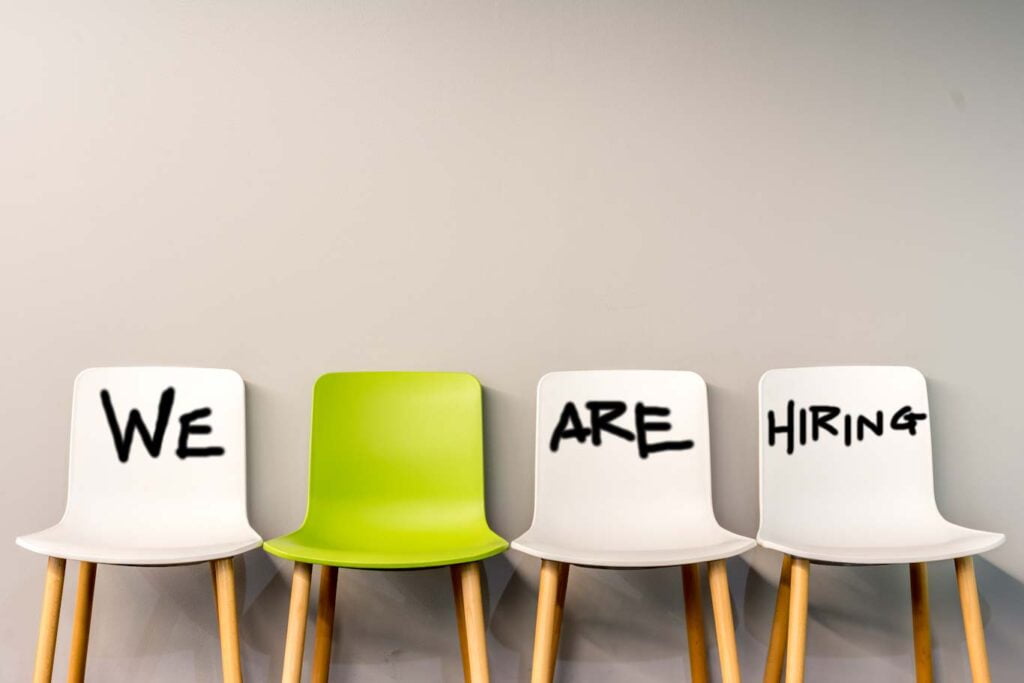 Recruitment and selection is another vital function of the HR department. It involves attracting applicants that match the role criteria based on information collected on human resource planning and job analysis.
The recruitment process involves preparing to procure personnel and exploring the different sources. It aims to identify qualified manpower from within and outside the organization in a cost-effective manner. Attracting top talent has plenty to do with the employer brand. If your organization has a good reputation, you won't have a hard time sourcing for the highest potential candidates. Various recruitment tools that can be deployed to make the process smooth and seamless are already available in the market.
Once the candidates apply, the next step if selection. HRM is responsible for sorting and filtering through the short-listed candidates. It includes making choices based on those who match the terms of qualifications of the respective job as close as possible. Moreover, the selection process involves steps like receiving application letters, interviews, medical examinations, and so on.
Selecting the right candidate ensures employee satisfaction, which improves productivity.
Orientation and Placement
After the recruitment and selection process and the right employee is selected, the HR department organizes an induction or orientation program. This is where the employee is introduced to the inner workings of the company. They are oriented about values, work ethics, and company culture. Moreover, the employee is introduced to co-workers
Placement involves fitting the selected employee at the right job. Activities, tasks, duties, and responsibilities are then assigned to the employee. Among other things, the newly appointed employee is informed about departmental goals, organizational goals, standing orders, and the general rules and regulations.
Primarily, an orientation program is meant to build confidence, trust, and morale of new employees in an organization, so that they feel like they belong, and be able to contribute to the success of the organization. Proper employee placement ensures employees are more satisfied and contented with their work, lowering chances of absenteeism.
Training and Development
Now that the best-suited employee is onboard, the next step for the HR department is to organize for their training. To ensure job efficiency, it is essential to offer some type of training for new employees and retraining for old employees.
Training and development programs introduce new skills to employees that will help them to cope with the changing technological landscape. Arming employees with new skills makes them more competent in their present jobs as well as prepares them for upcoming changes.
Performance Appraisal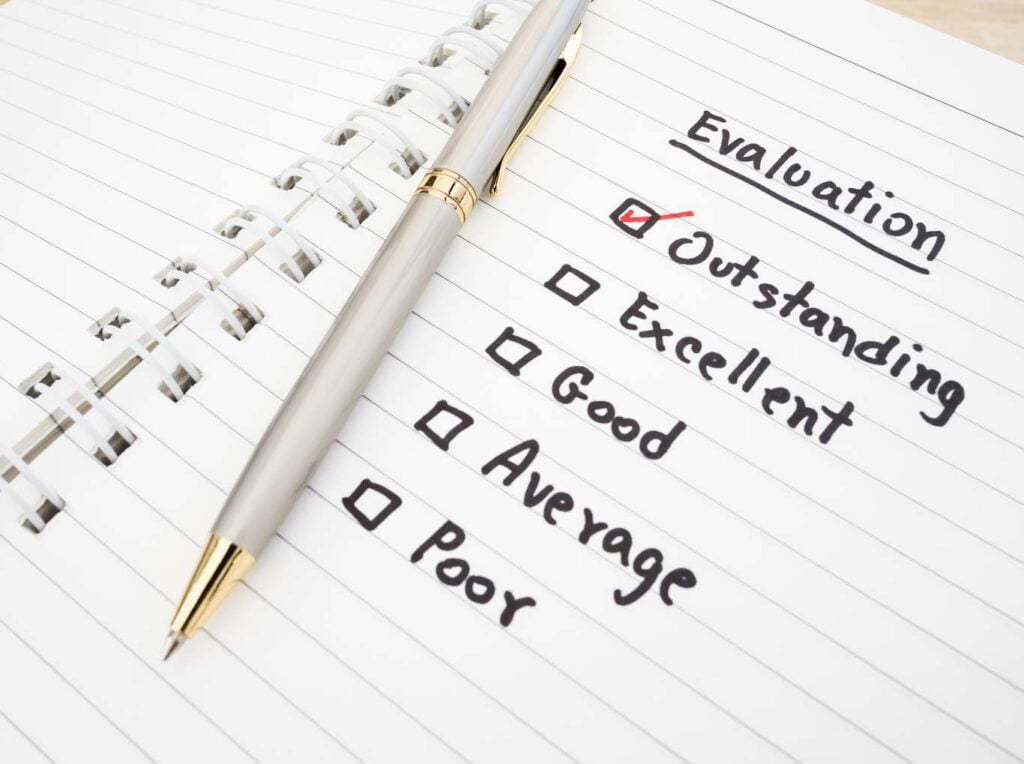 Employee performance appraisal is part of an ongoing process that helps to assess the efficiency, strength, and weaknesses of an employee. Organizations usually have a standard level of performance through which they measure employee performance. Evaluating the performance of employees gives management insights into whether the performance levels meet the set standard. If not, management can take measures to remedy the situation.
Performance appraisal also helps the management when it comes to promotions and pay hike. It also helps management to identify the training and development needs of the team.
Employee Compensation and Benefits
Well-performing employees deserve bonuses, raises, and fair compensation. The main objective of compensation is to incentivize employees to do their best at their jobs. HRM performs the function of determining the wages and salaries matching the contribution of the employees. At the same time, it helps decide the rewards and incentives to be paid for workers who exceed expectations.
Employee Motivation, Welfare, Health, and Safety
Employee motivation is essential for employee retention and productivity boost. It's the responsibility of HRM to devise different strategies to motivate and encourage employees. Some common ways of employee motivation include recognition, promotion, rewards for good performance, and other non-monetary rewards.
The HR department should also focus on providing a better working environment for all employees. They can achieve this by eliminating workplace hazards, implementing flexible working hours, and encouraging employees to take paid time off. This will boost their morale and motivate them to become more productive.
Industrial Relation
The HR department should find a balance between the interests of the employee and those of the organization to alleviate problems like a toxic work environment. Employees' grievances, such as low wages should be addressed, and disputes settled cordially. Staff members can only work efficiently in an enabling environment where there is peace and harmony.
On a Final Note
Building an effective workforce takes commitment and entails the formulation and implementation of the right policies and strategies. The developed system must match the goals and objectives of the organization. By hiring the very best, you give your company a head start that's going to be hard to catch.
About Traqq
In line with keeping your employees competent and efficient, using a project management tool like Traqq minimizes the chances of micromanagement. The program monitors the activity levels of employees, recording each minute they work, and showing which websites and apps they spend most of their time on.
That's not all. Traqq offers an array of useful features like timer clock, activity monitoring, screenshots, teams, and billable hours. All these details are captured in one platform, enabling easy access from different departments like the administrative and accounting departments.