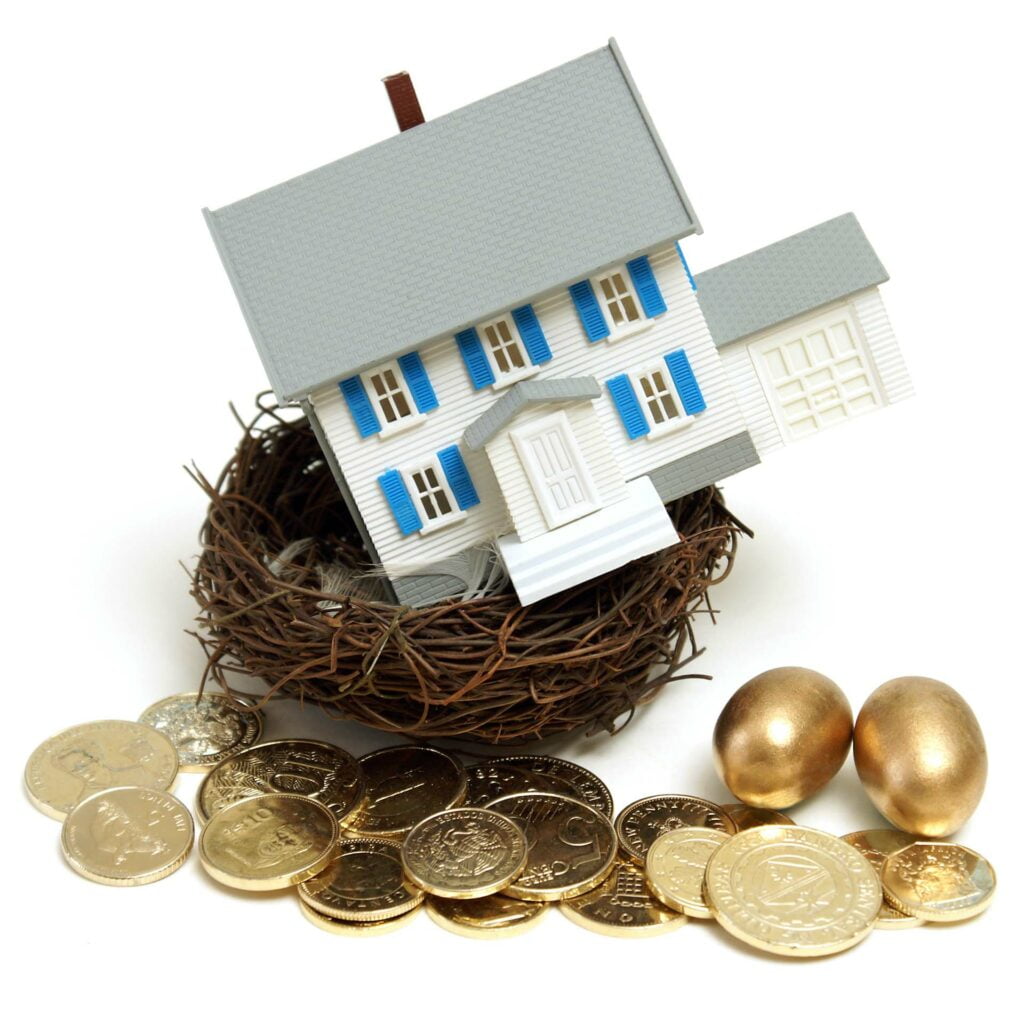 Are you planning to use a mortgage to purchase a new home? Perhaps, you want to sell your house to the willing all-cash buyer. In any case, getting a home appraisal will play a crucial role in the success of the transaction. Before you even try various real estate apps you see online, you must understand the appraisal process. Whether you're a homeowner, buyer, or seller, you must know how an appraisal determines a property's value.
Understanding What a Home Appraisal Is
According to the Appraisal Institute, a home appraisal should answer detailed questions about a property's marketability, value, suitability, and usefulness. The process involves getting a professional and impartial opinion of a home's value. Most of the time, home appraisals are used in refinancing transactions, as well as in purchase-and-sale transactions. They are critical in determining whether the contract price of a property is reasonable, considering its location, features, and condition. On the other hand, when it comes to refinancing transactions, the lender uses the appraisal to ensure that the borrower is not asking for more money than the actual value of the home.
A borrower's house serves as collateral for their mortgage. Now, if the borrower's property goes into foreclosure because they default on the mortgage, the lender would have to recover the money they lent by selling the home. In a worst-case scenario like this, the appraisal would protect the bank against lending more money than it can recoup.
How Do You Get Your Home Appraised?
Traditionally, a licensed or certified appraiser can visit your home and evaluate its condition, features, and amenities. They will spend about 30 minutes to an hour to take measurements and photos. The appraiser will compare your home to other properties that are similar to yours. After assessing the available data, they will come up with a professional opinion on how much your home will sell for if you put it on the market.
Now, because of the COVID-19 pandemic, non-essential workers are encouraged to stay at home. As much as possible, people prefer minimizing face-to-face contact. Thankfully, the Internet has transformed the way we work, and you can market your real estate online. You can connect with investors and leverage social media for advertising, selling, and buying homes. What's more, you can now get a property appraisal online.
How Do You Get Property Appraisals Online?
These days, it is easy to find sites that offer free online appraisals even for business property.Of course, you can also search online and find a certified professional who can give you a ballpark estimate of your home's value. All you need to do is navigate an appraisal website and provide all the necessary details about your house. If you try hard enough, you may find a site that offers a free house appraisal from an Internet home appraiser.
Usually, people hire certified home appraisers when they're ready to put their property on the market. Now, what if you simply want to get a general idea of your home's value? Perhaps, you want to identify areas for improvement before actually selling. Well, you can use an online appraisal tool to get an estimate of your home's value.Also known as an automated valuation model, this tool comes up with an approximate value for your property. It compares various details about your home against data gathered from recently sold homes that are similar to yours.
An online home appraisal toolcan be useful when you want to get an idea of the prices of properties on the market. You can do this without consulting a real estate professional or hiring a certified appraiser. Here are some of the recommended online appraisal tools available:
Zestimate
https://www.zillow.com/how-much-is-my-home-worth/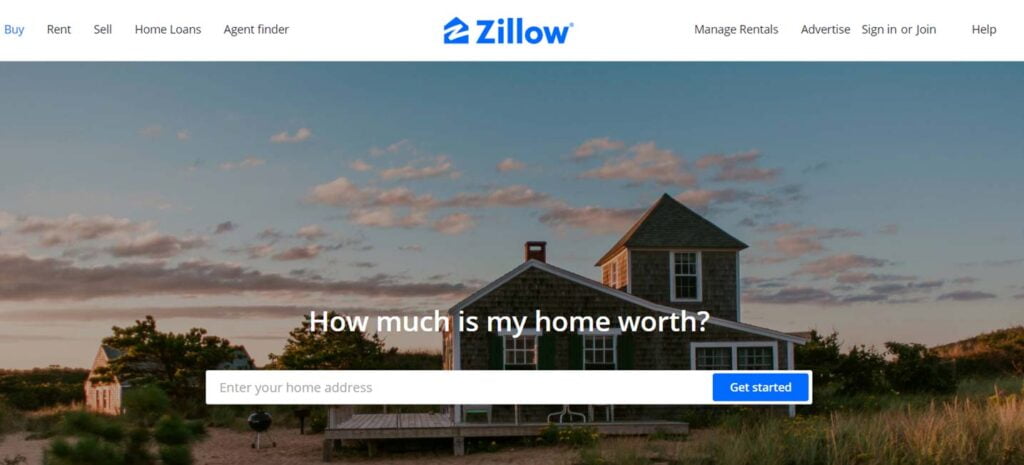 Zestimate, a tool offered by real estate site Zillow.com, provides a valuation of a property based on similar homes within the same general locale. The tool takes accessible public data to provide an automated home value assessment. The evaluation depends on local tax assessments and comparable house sales. Moreover, it refers to the market appreciation of local property values over one to five or ten-year periods.
By using Zestimate, you can adjust your own property appraisal. However, you can only access this function if you register for a free account. You will have to verify your identity via email to ensure that you are the owner of the house. After logging into your Zillow account, you need to submit your home address to start the appraisal process.
Zestimate will use its proprietary formula and public data to create an estimated value of a house. The formula will examine various factors, including the number of baths, number of bedrooms, location, and square footage, among others. This online home appraisal tool will assign a weight to every indicated factor. Despite that, you can still edit the property's information. For instance, you can add improvements you've done like a new deck, a remodeled kitchen, or a recent replacement of HVAC.
Once you've done that, you can select similar properties in the area that have been sold recently. Now, some homes may be sold way lower than the recommended market price because they were a fixer upper or were under a private sale. You can exclude those properties from the calculation to get the best valuation for your home.
RealtyTrac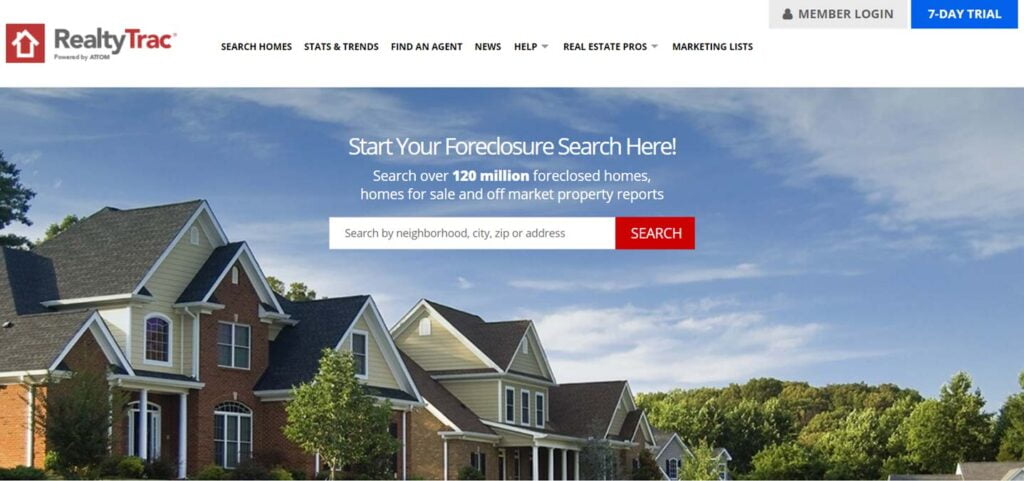 RealtyTrac also offers an online appraisal tool that allows users to look up the value of their home. Once you get to their website, you can submit an address or a city, state, and zip code. After doing that, RealtyTrac will provide you with an estimated median value and an approximated value change within a month. Moreover, it will display similar properties' strong features, including the square footage and the number of baths and bedrooms.
You can also use RealtyTrac to get an insight into national value trends and recent sales information within the neighborhood. What's more, if you enter an address, you will see foreclosure listings and a historical report on foreclosure activities in the area. Keep in mind that you must register for an account if you want to get the exact addresses of the foreclosure properties.
ForSalebyOwner.com
https://www.forsalebyowner.com/sell-my-house/pricingscout/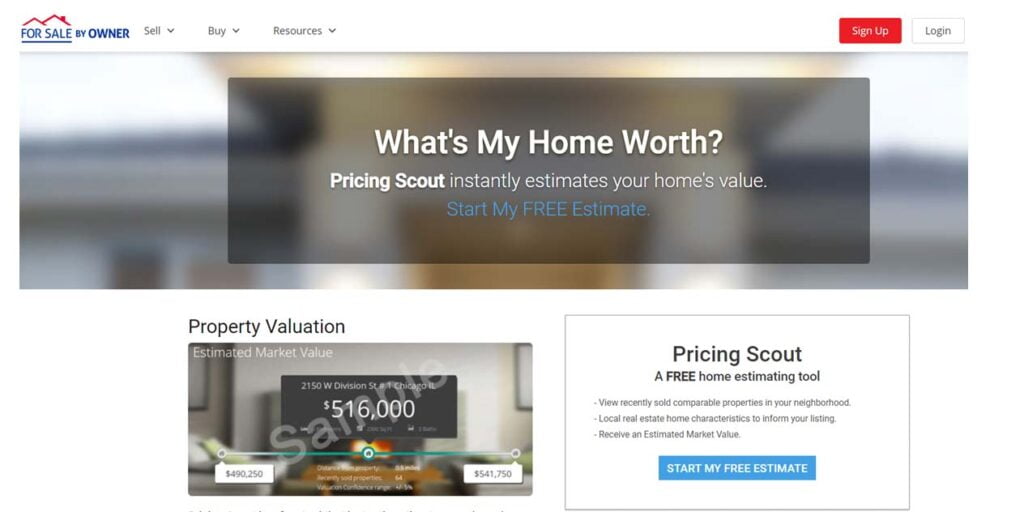 Most people go to ForSalebyOwner.com to list their property. However, this site also provides an easy-to-use tool that can help establish a home's value. All you need to do is submit your address and other details about the property, including the utilities, features, and description, among others. The tool's Pricing Scout feature will automatically estimate the value of your home based on similar properties within the area.
ForSalebyOwner.com'sonline appraisal tool will also display a comprehensive list of similar homes in the area. You can view details, including the address, square footage, number of bedrooms, and number of bathrooms. The data will be easy to understand because a visual scale will illustrate how your property's value compares to nearby homes.
A Word of Advice: Don't Depend on Online Appraisal Tools Alone
As we've mentioned, most online real estate appraisal tools rely on public data and multiple listing services. In some instances, the various sources can be conflicting and complex. Moreover, public records may be outdated. On a superficial level, the valuation you get from these tools can be accurate. However, because the source data can be unreliable, you must not depend on the tool alone. Aside from that, appraisal tools cannot factor in the following:
A property's historical value–Not all automated valuation models can account for historic homes. So, if your home is the only one with historical value on your street, you may not get an accurate appraisal for your property. In this case, it is better to hire a certified appraiser for your home.
Damage to your property–Even if your home looks good on the outside, leaky pipes and cracks in walls can reduce the value of your property. An online appraisal tool won't be able to spot these problems.
Improved accessories – If you added a unique and new feature to your home, in most cases, an automated valuation model won't be able to factor in the effort and time you spend on implementing improvements. As such, you won't get an accurate estimate for your home's value.
So, if you are serious about refinancing, buying, or selling a property, it is not advisable to rely on an online appraisal alone. Most of the time, lenders will prefer that you hire a certified appraiser, even if you don't want to. Keep in mind that whatever you plan on doing with your home, you're going to deal with serious money. So, you should get the best possible price for it.